apple kheer recipe | apple ki kheer | seb ki kheer | apple payasam with detailed photo and video recipe. an extended version of the traditional milk-based kheer recipe with cooked grated apple. apple kheer dessert is known for its creamy and mouth dissolving texture as compared to its traditional counterparts. it is considered as a premium kheer recipe due to the use of milk and apple as its main ingredients.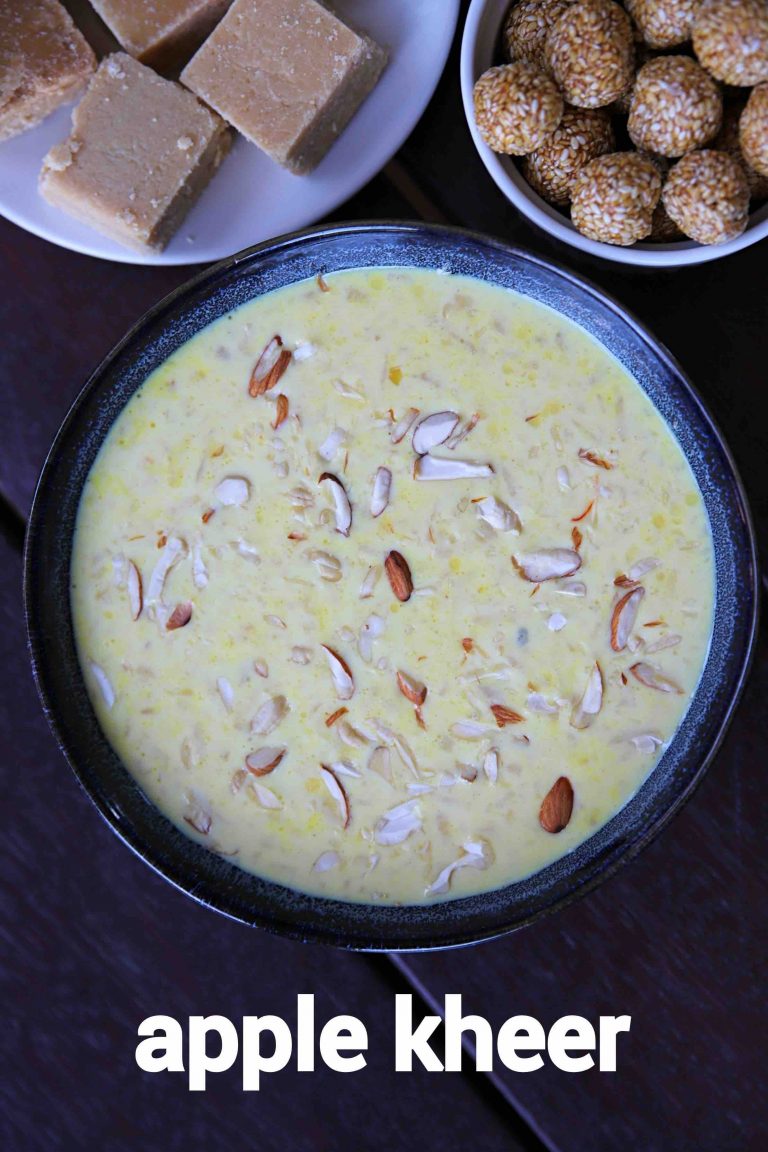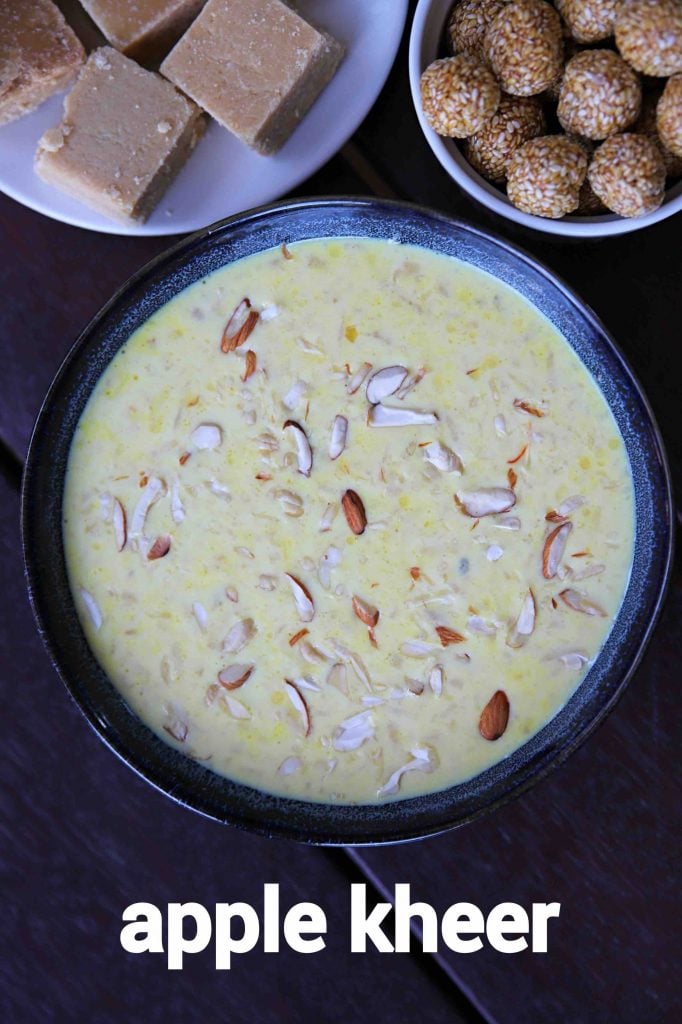 apple kheer recipe | apple ki kheer | seb ki kheer | apple payasam with step by step photo and video recipe. kheer is a universal dessert recipe made across india and is made for different occasions. the best part of kheer recipes are its simplicity and hence it is attempted by almost all age groups. one such simple, easy and tasty kheer recipe is apple kheer recipe known for its creaminess and mouth-watering taste.
as i mentioned earlier kheer recipes are one of the easiest and simple dessert recipes from the indian bouquet. i personally started my cooking hobby with the simple semiya kheer recipe along with gulab jamun. well, to be honest, i had less known about the kheer variations at that time. however if you have browsed through my blog, you may have noticed that i have posted quite a few kheer variations till now. continuing the same tradition, i am posting a premium kheer recipe of sebi ki kheer. the beauty of this dessert is the combination of sweetness and the sourness the apple introduces to the kheer. having said that, it entirely depends upon the apple used, and i have used the popular choice of pink lady apple for this recipe.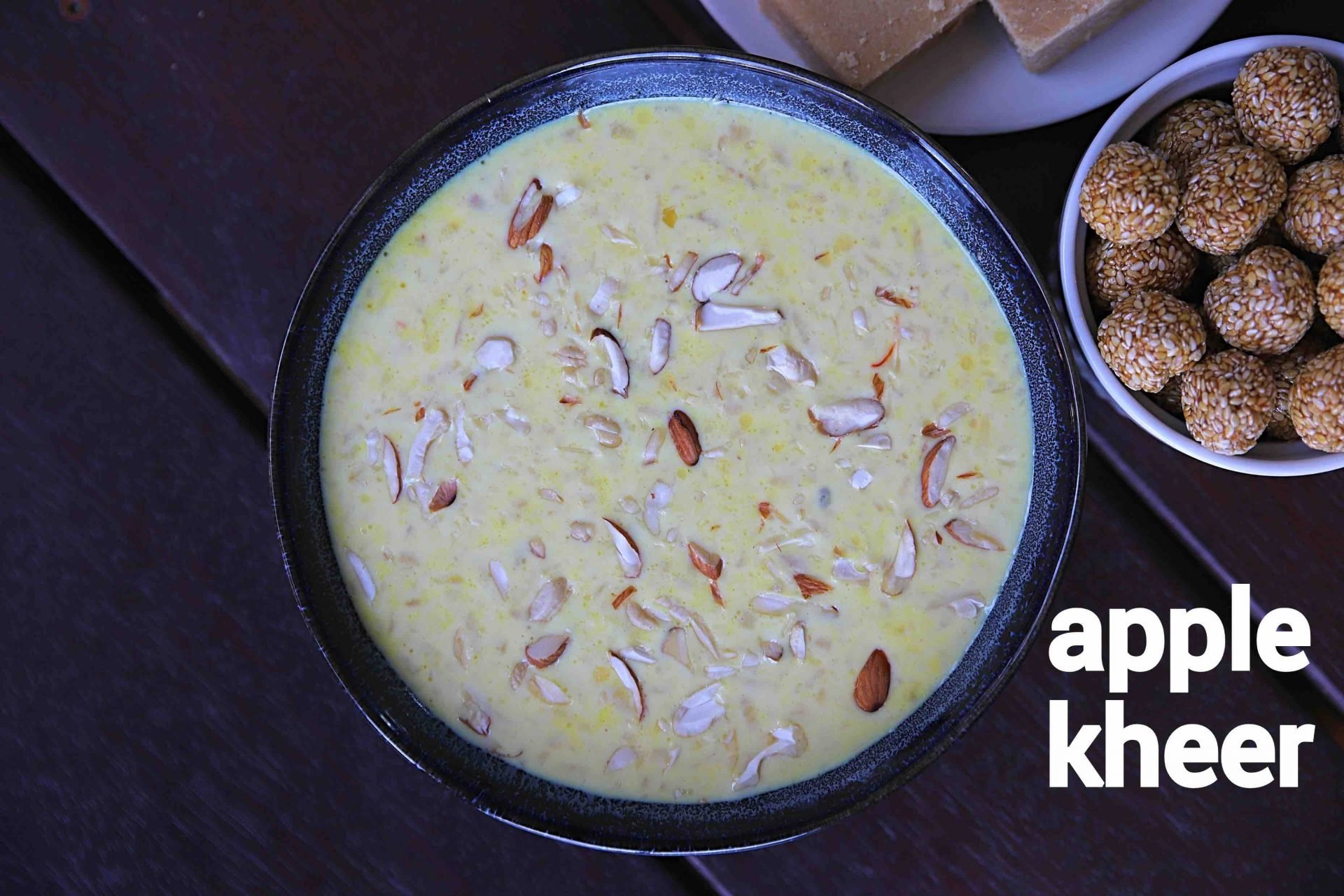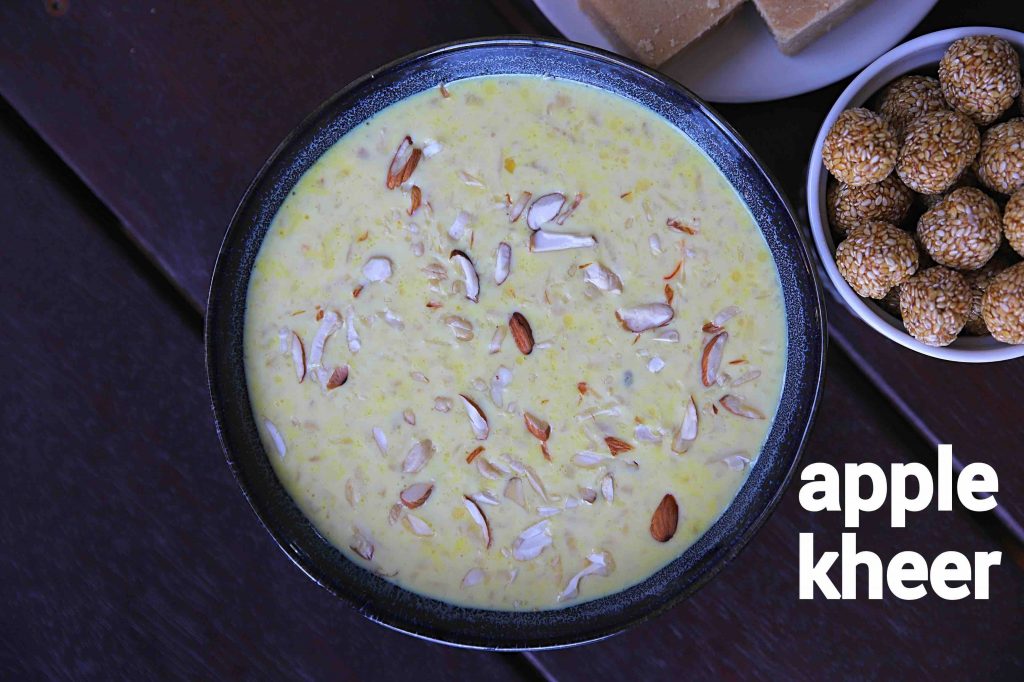 anyway, i would like to include some of the tips, suggestions and variations for a creamy apple kheer recipe. firstly, i would heavily recommend to use full cream milk for any kheer and not just specific for seb ki kheer. if you wish to have a creamy and rich kheer, avoid using skim milk for it. secondly, in this recipe, i have just used grated apple, but you can easily experiment by adding other fruit slices. for instance, you can also use, pear slices, dry fruits, banana slices and even seasonal mango slices. lastly, before mixing the apple and milk, ensure the cooked grated apple are in room temperature. because we are dealing with milk, you need to be careful with it as it may end up curdled.
finally, i request you to check my other dessert recipes collection with this post of apple kheer recipe. it mainly includes my other recipes like pineapple sheera, apple halwa, pal payasam, paneer kheer, sabudana kheer, seviyan kheer, rava kheer, badam kheer, carrot kheer, aval payasam. further, to these, i would also like to highlight my other detailed recipes collection like,
apple kheer video recipe:
recipe card for apple ki kheer recipe:
how to make apple kheer with step by step photo:
firstly, peel the skin of the apple and grate it.

transfer the grated apple to a pan. make sure not to rest long as it oxidised and turns brown.

saute with 1 tsp ghee on medium flame.

cook until the water is all evaporated and apple is cooked well. cool completely.


in a large kadai heat 3 cup milk and add ¼ tsp saffron. get to a boil.

add ¼ cup condensed milk and mix well.

boil for 10 minutes or until the milk thickens.


add ¼ tsp cardamom powder and mix well. allow the milk to cool completely.

now add cooked apple and mix well. make sure both apple and milk is to room temperature, else there are chances of milk to curdle.

cover and refrigerate for 30 minutes or until its chilled.

finally, serve apple kheer garnished with few chopped nuts.

notes:
firstly, peel the skin of the apple as it takes a long time to cook and also may have a wax layer.
also, adjust the amount of condensed milk-based on sweetness.
additionally, add khova or mawa to make kheer richer.
finally, in apple kheer recipe make sure both apple and milk are to room temperature, else there are chances of milk to curdle.