sirka pyaz recipe | pickled onions | sirke wale pyaaz | vinegar onion with detailed photo and video recipe. an authentic indian pickled onion recipe made with rice vinegar, onion and salt. basically, the small red onions or shallots are preserved and pickled in vinegar sauce and served as a condiment for lunch or dinner. the recipe is very popular in north india and is generally served in restaurants as a compliment with the meal.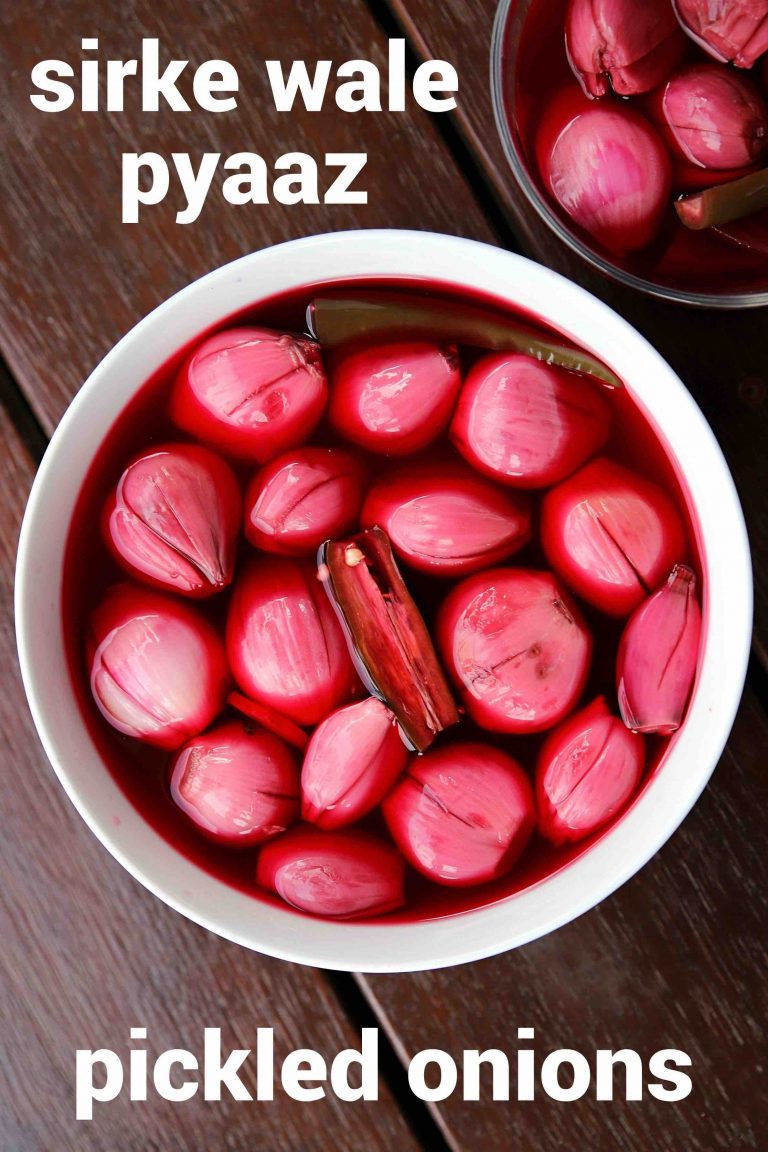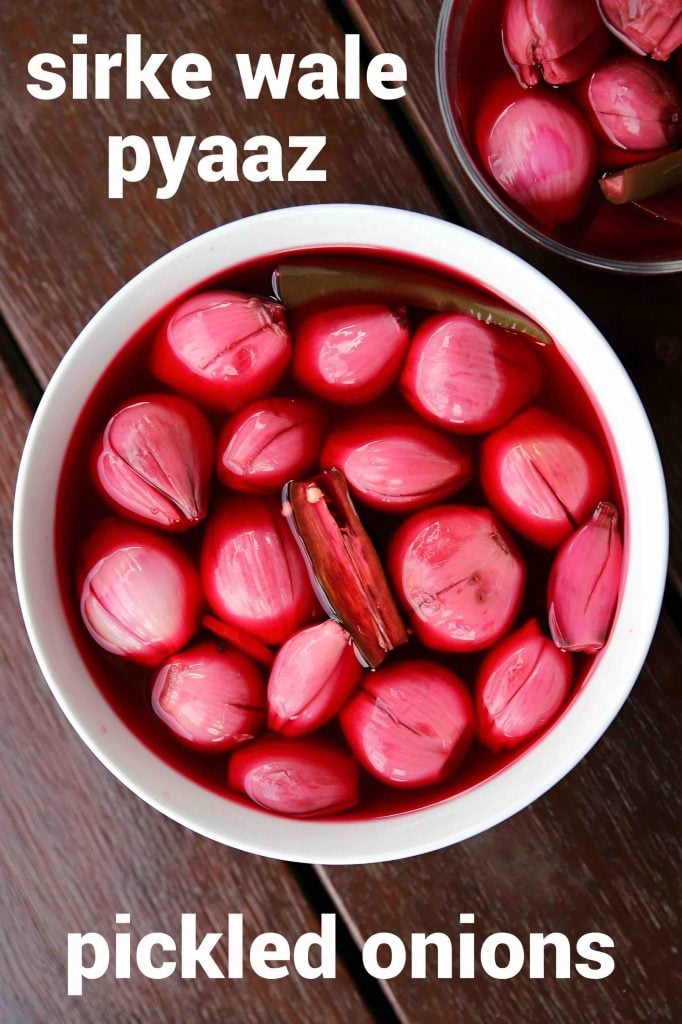 sirka pyaz recipe | pickled onions | sirke wale pyaaz | vinegar onion with step by step photo and video recipe. condiments or pickle recipes are an essential and integral part of our cuisine. it can be made with different ingredients and vegetables which is generally stored and preserved in saltwater. but then there is another way of making pickle is to store it in vinegar and sirka pyaz is one such recipe made with shallots.
as i mentioned earlier, pickle or condiments are served as accompaniments for taste enhancer. well technically sirka pyaz recipe is not an achar or pickle as per the indian standard. however, the basic fundamental principle remains the same. the onions are stored and preserved in salted vinegar solution so that it can be used later. basically, when the onions are stored with vinegar, it not only preserves it. but the onions would absorb salt and sour taste from vinegar and thus making the ideal accompaniment. i personally like it as it is and serve it as a snack or an entree before my meal. but certainly, it can be served anytime as it is a simple and versatile condiment.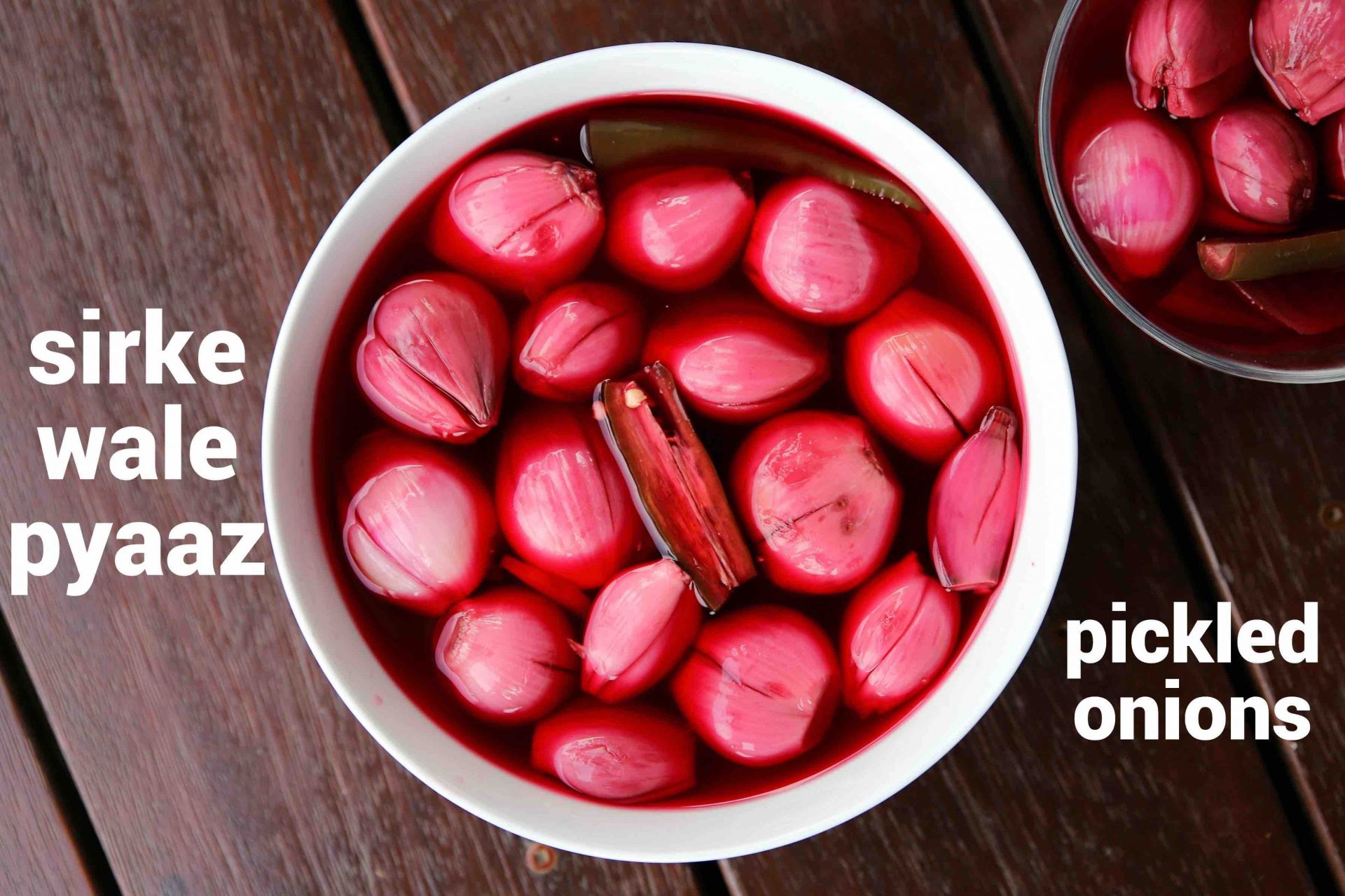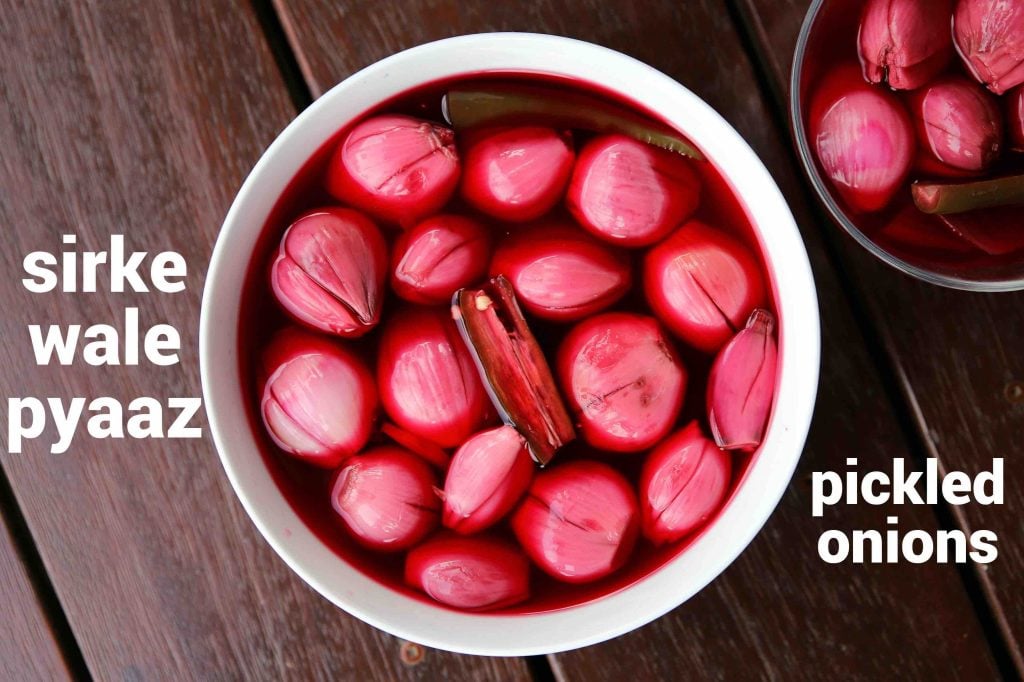 furthermore, i would like to add some tips, suggestions and variations for a perfect sirka pyaz recipe. firstly i would heavily recommend to use small red onions or particularly shallots for this recipe. i would avoid white or green onions as it may not yield the same result as red ones. secondly, once the salt and vinegar solution is used for the first batch, the same solution can be reused for the next batch. but you may need to add some salt based on the onion quantity. for the below-mentioned onion quantity, you may add half portion for next batch. lastly, adding beetroot gives vibrant red colour to the sirke wale pyaaz however its optional.
finally, i request you to check with my other pickle recipes collection with this recipe post of sirka pyaz recipe. in addition to these do visit my other recipes like carrot pickle, red chilli pickle, tomato thokku, garlic pickle, mango pickle, chilli pickle, lemon pickle, tomato pickle, amla pickle. further, i have also posted other interesting recipes collection like,
sirka pyaz video recipe:
recipe card for pickled onions recipe:
how to make sirka pyaz with step by step photo:
firstly, peel the skin of small onions without cutting into half.

now mark x without cutting it fully.

transfer the small onions into the large glass jar.

also, add 1 inch ginger, 2 chilli and 1 tbsp salt.


in a saucepan take 1 cup water and add 1 inch cinnamon, 1 tsp pepper, 5 cloves and ¼ beetroot.

boil for 5 minutes or until beetroot turns soft and oozes out the colour.

cool completely and transfer to the jar.


also, add 1 cup vinegar and close the jar.

shake well making sure everything is well combined.

rest for 24 hours allowing to seep the juice into onions.

finally, enjoy sirka pyaz or store in the refrigerator and use for 2 months.

notes:
firstly, use small onions as it will not be too strong.
also, if you are not using beetroot then you can add 1 tbsp sugar to balance the flavour.
additionally, resting the onions in vinegar will seep more as we keep longer.
finally, in sirke wale pyaaz recipe, i have also added chilli, spices and ginger for enhanced flavour.