dalia upma recipe | broken wheat upma | godhi upma or godhuma upma with detailed photo and video recipe. a healthy and tasty breakfast recipe or upma recipe made from the broken or cracked wheat. it is a popular and nutritional alternative to the traditional rava or sooji upma and is typically served for diabetes patients. this variation can also be served to kids as lunch box tiffin box recipes.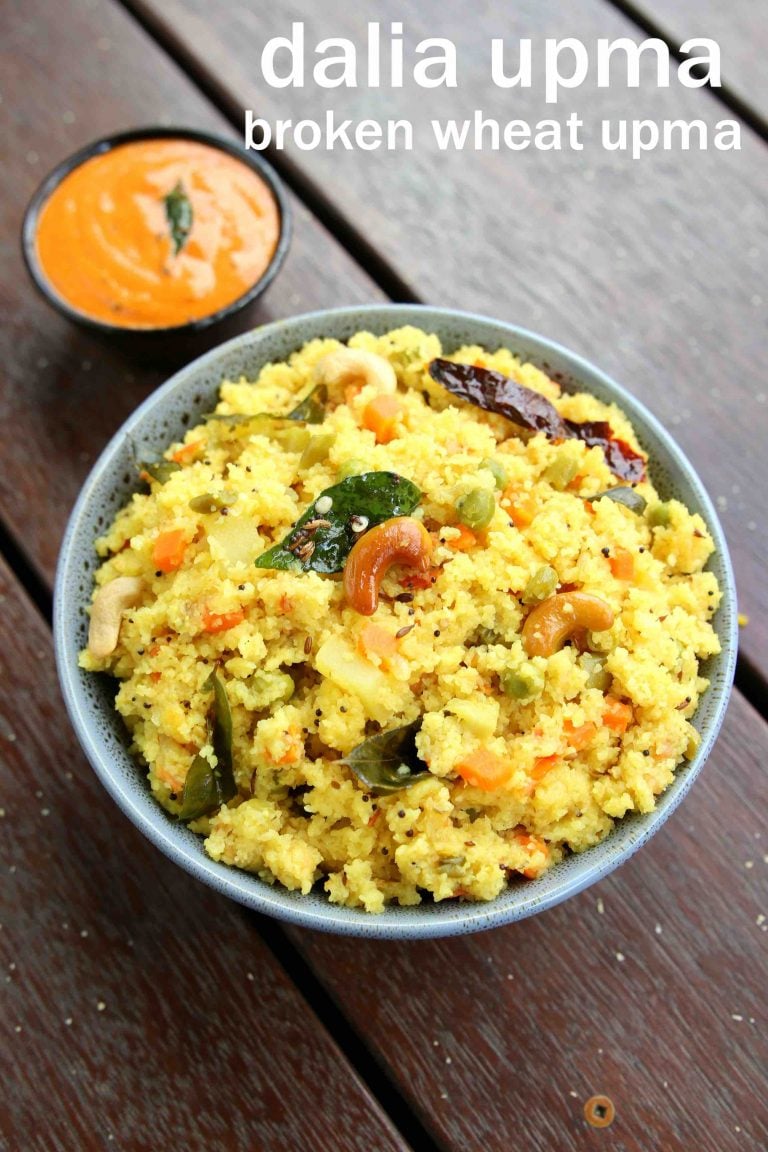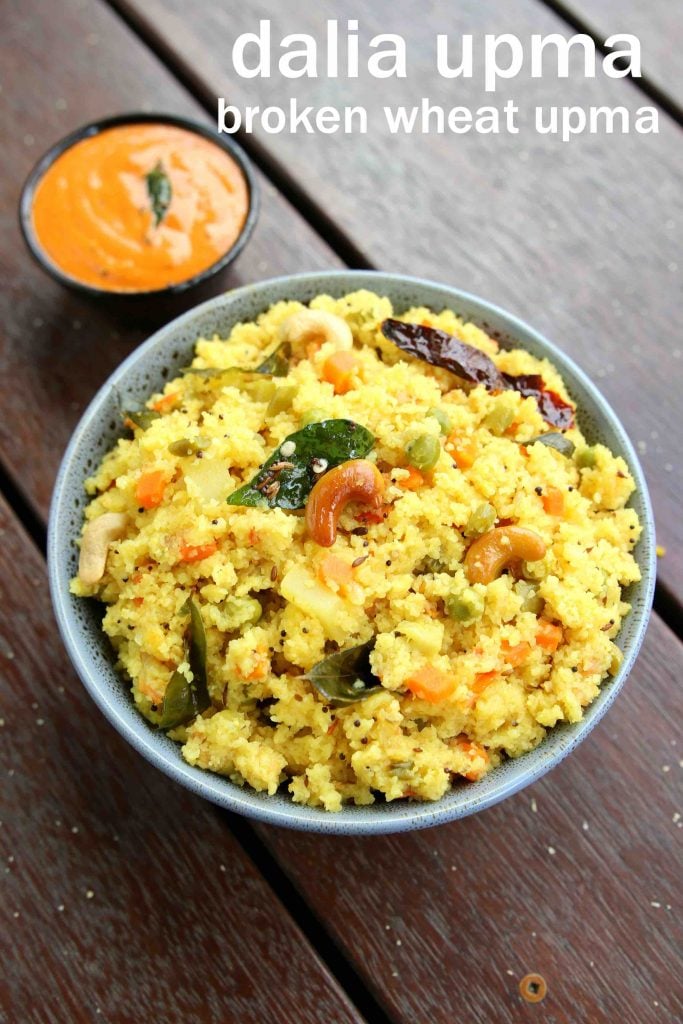 dalia upma recipe | broken wheat upma | godhi upma or godhuma upma with step by step photo and video recipe. preparing daily breakfast can be challenging and time-consuming for most of the household members. especially when the demand is for a healthy, quick and easy recipe which has to be appreciated by every member of the family. dalia upma recipe is one such tasty alternative to the conventional suji upma.
perhaps this is one of the most requested recipe from my readers and it was long due on me. the delay for dalia upma recipe was due to the availability of dali or broken wheat in my local grocery indian store. there were quite a few available but wasn't satisfied with its quality. hence i requested one of my friends to ship it along with him while he was coming back to australia. as matter of fact, i had asked him to ship sufficient quantity and not just of the video sake and i can extend it for my daily breakfast. in my hometown, we prepare it with just coconut without any additional vegetables. however, i have in this recipe which can be an ideal recipe for kids.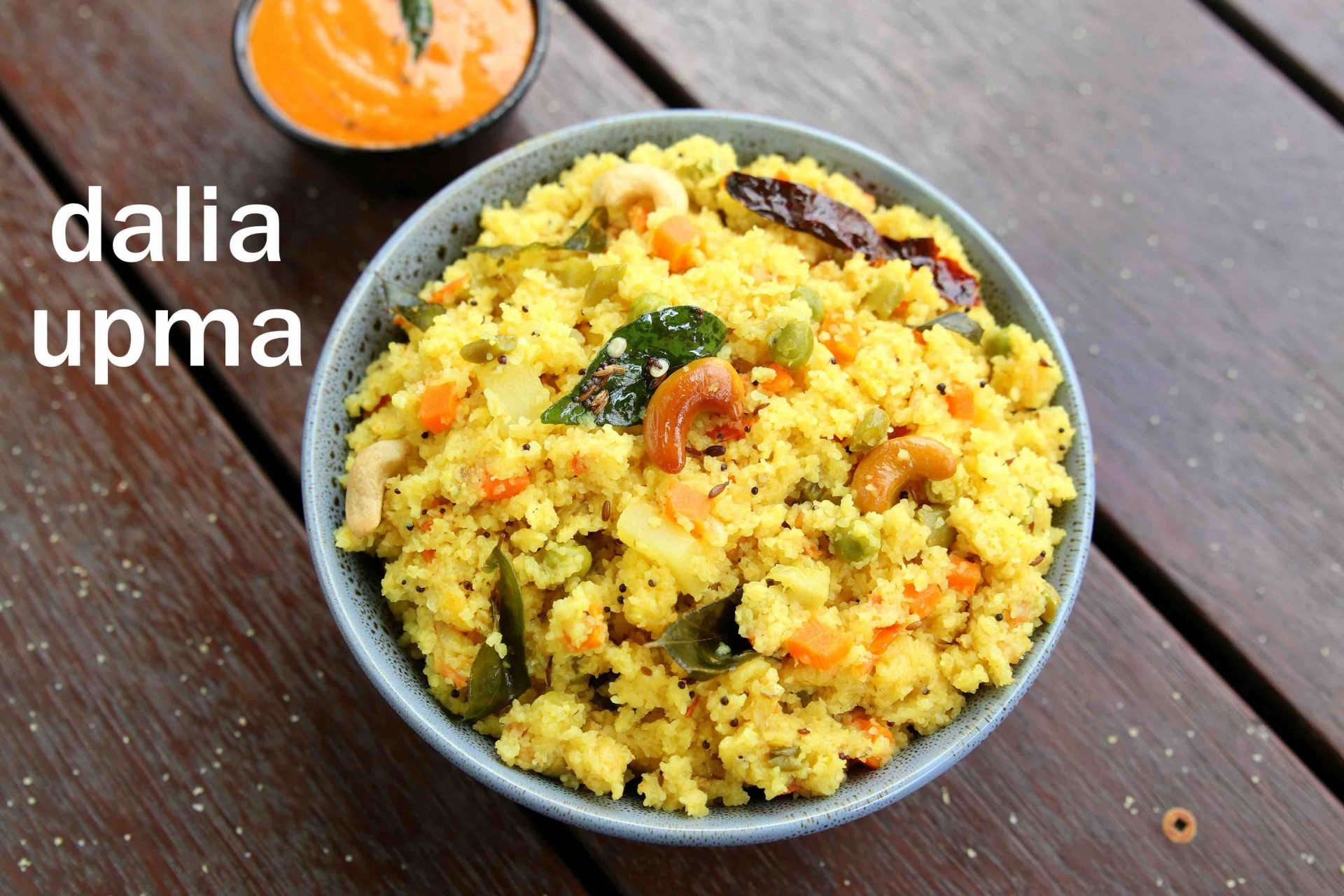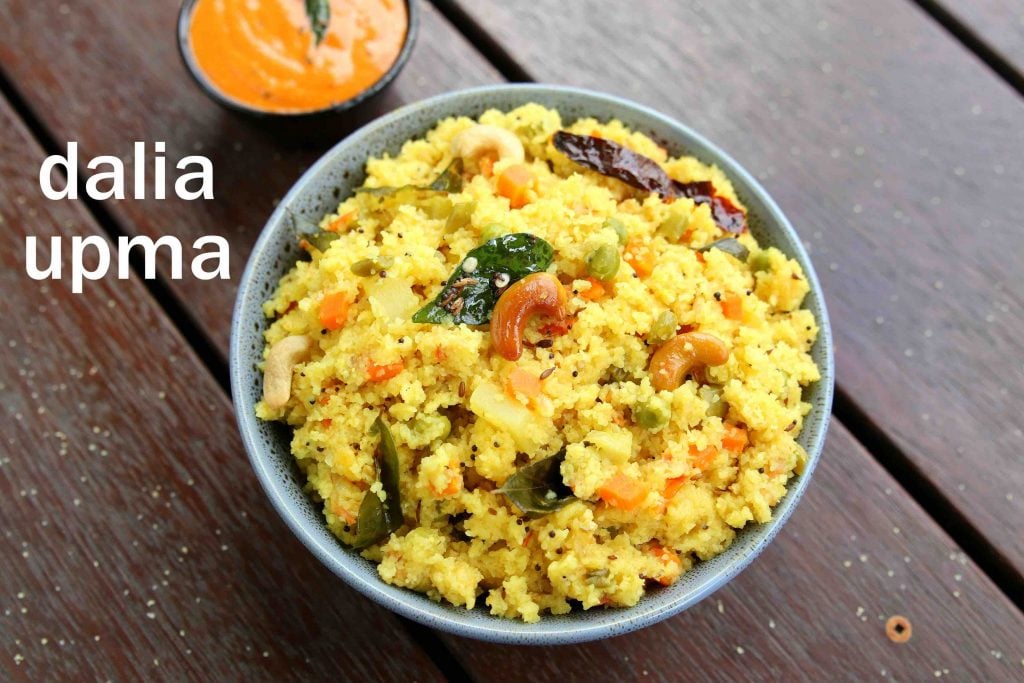 the dalia upma recipe is very and takes only 20 mins to prepare, yet i would like to add some tips and suggestions. firstly, i would heavily recommend roasting the dalia or broken wheat in a low flame till its starts aromatic. do not roast till dark brown and also stir it continuously while it is on the flame. secondly, chop the vegetables finely, which helps to hasten the entire cooking process. moreover, the choice of adding veggies is completely open-ended and can vary as per your preference. lastly, you can serve the upma as it is, without any side dish to it. but it tastes great when served with kara chutney or peanut chutney recipe.
finally, do visit my other popular & easy breakfast recipes collection with this post of dalia upma recipe. it includes recipes like dal khichdi, palak khichdi, idli upma, gujarati handvo, dal pakwan, ragi dosa, thalipeeth, tomato rice and aloo cheela recipe. further, do not forget to check my other related recipes like,
dalia upma video recipe:
recipe card for broken wheat upma recipe:
how to make dalia upma with step by step photo:
firstly, in a large kadai heat 4 tsp oil and add 1 tsp mustard, 1 tsp urad dal, ½ tsp cumin, few curry leaves, 1 dried red chilli and 8 whole cashews.

saute and splutter on medium flame.

now add ½ onion, 2 green chilli and 1 inch ginger. saute well.

further add 1 tomato, 2 tbsp carrot, ¼ potato, 2 tbsp peas and 5 beans.


also, add ¼ tsp turmeric and ¾ tsp salt.

saute for 2 minutes on medium flame.

cover and cook for 5 minutes. sprinkle 2 tbsp water if vegetables are not fresh.


cook till the vegetables turn soft yet retain its shape.

now add 1 cup broken wheat rava (bansi rava) and roast on low flame for 5 minutes.

roast untill rava turns aromatic. this helps to make fluffy soft upma / uppitu.

now in another vessel boil 3 cup water.

pour boiling water on roasted rava keeping the flame on low. as there are chances for rava to splutter.

mix well making sure the water is mixed well.

cover and cook for 2 minutes on high flame.

mix gently after 2 minutes, making sure water has absorbed completely.

cover and simmer for 2 minutes making sure the upma turns soft and cooked well.

finally, serve mixed vegetable dalia upma / broken wheat upma hot along with kara chutney.

notes:
firstly, roast the rava on low flame, to prevent burning.
also, add vegetables of your choice to make it more nutritious and healthy.
additionally, add ½ tsp of vangibhath masala powder for variation.
finally, mixed vegetable dalia upma / broken wheat upma can be made without onion.