ragi dosa recipe | how to make instant ragi dosa | finger millet dosa | ragi dose with detailed photo and video recipe. a healthy and delicious dosa recipe prepared with ragi millet or also known as finger millet. the ragi dosa batter is prepared with ragi flour, rava and rice flour. the dosa texture is very similar to the popular rava dosa with variation in taste and flavour.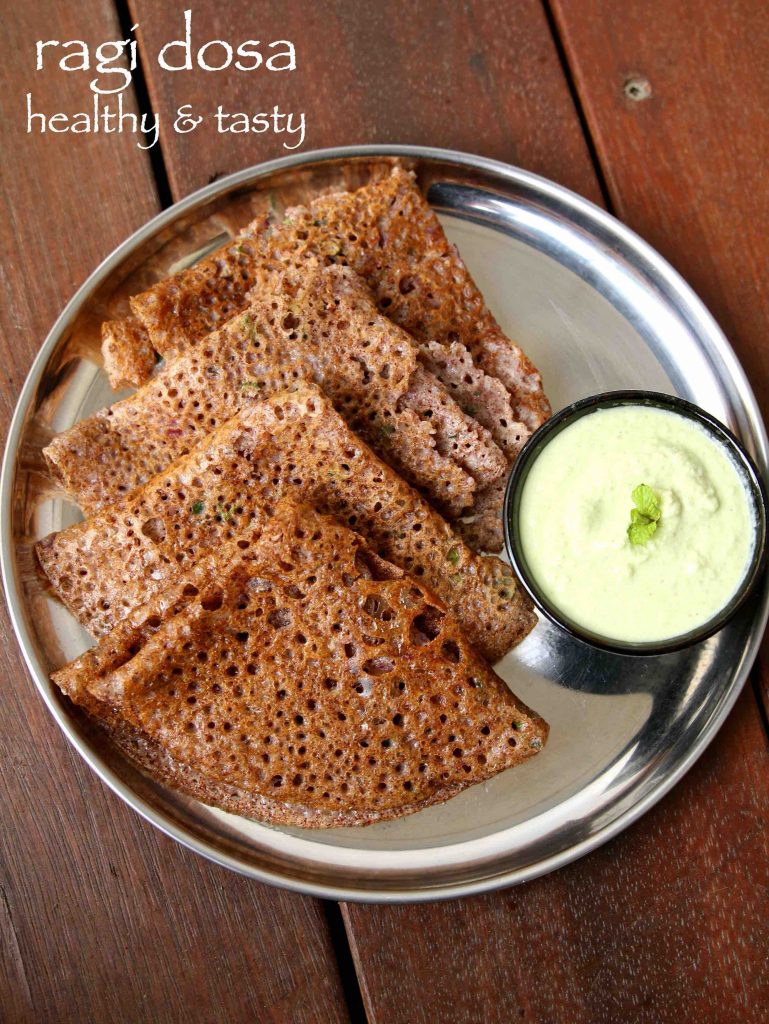 ragi dosa recipe | how to make instant ragi dosa | finger millet dosa | ragi dose with step by step photo and video recipe. south indian cuisine offers a lot of varieties with its breakfast recipes and in dosa recipes. as a matter of fact, dosa recipes can be prepared with almost any flour or grains. one such popular, tasty and healthy dosa recipe is from ragi flour or finger millet mixed with other flour to have a crisp dosa.
as i previously mentioned, the recipe for ragi dosa is very similar to the crisp rava dosa. as a matter of fact, i have taken the rava dosa recipe and replaced the maida ingredient with ragi flour or finger millets. basically, the recipe is pretty much a restaurant style and quite a popular one. having said that the traditional finger millet dosa recipe is entirely different. in other words, it is simply prepared with plain ragi flour without any adulteration to it. in addition the recipe would follow the traditional dosa recipe with urad dal and overnight fermentation. moreover, the texture and consistency would match a set dosa with soft and porous texture. however, this is an instant recipe for crisp and thin texture.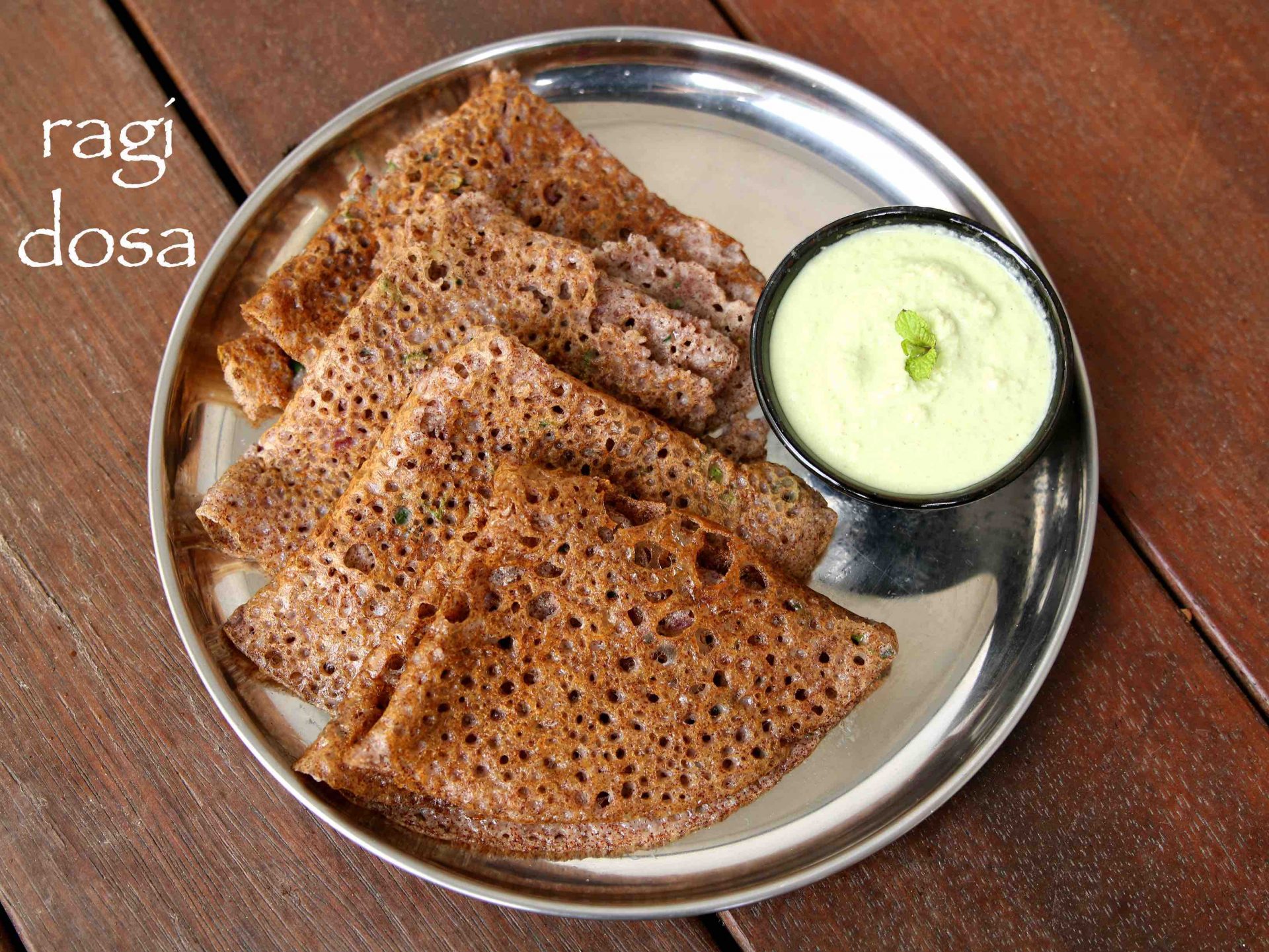 furthermore, i would like to mention some of the easy tips and suggestions while preparing instant ragi dosa recipe. firstly, i have added thick sour curd for this recipe and it helps to balance the taste with a hint of sourness. alternatively, you can also add store-bought sour curd too but may have to adjust the water quantity accordingly. secondly, you can adjust the quantity of rice flour as per your preference. basically, rice flour helps to give the crispiness and is directly proportional to the quantity of rice flour. lastly, these dosa's can be served as it is without any side compliments. yet it tastes great with a choice of chutney recipes or sambar recipes.
finally, i would like to highlight my other easy and instant dosa recipes collection with this post of instant ragi dosa recipe. it includes recipes like oats dosa, wheat dosa, rava dosa, set dosa, instant dosa with cooked rice, curd dosa, masala dosa and bread dosa recipe. in addition, do visit my other easy similar recipes collection like,
instant ragi dosa video recipe:
recipe card for instant ragi dosa recipe:
how to make ragi dosa with step by step photo:
firstly, in a large mixing bowl take 1 cup ragi flour, 1 cup rava, ½ cup rice flour.

also add ½ cup curd, 1 inch ginger, 1 green chilli, few curry leaves, 2 tbsp coriander, 1 onion, 1 tsp cumin, ½ tsp pepper and 1 tsp salt.

add 1-2 cup water and mix well to form a lump free batter.

rest the batter for 15-20 minutes.


add 1½ cups of water or as required and prepare a flowing consistency batter like of rava dosa. else the dosa will not be crisp.

check for consistency of batter and add more water if required.

now carefully pour the dosa batter over hot tawa.


sprinkle ½ or 1 tsp of oil from the top.

once the dosa roasts to golden brown, flip over and cook.

finally, fold the dosa and serve instant ragi dosa immediately with mint chutney or coconut chutney.

notes:
firstly, adding curd is optional, however, it enhances the flavour of dosa.
also, add enough water to get the pouring consistency else your dosa will not be crispy.
most noteworthy, if your dosa is not crisp or turning very thick, do not worry. just add a half cup of water and give a good mix.
finally, instant ragi dosa tastes great when served hot.