gluten free bread recipe | besan bread | yeast free bread | buckwheat bread with detailed photo and video recipe. an unconventional bread recipe made specifically for the gluten-free diet requirements. basically, the bread is made without the protein ingredient popularly known as gluten. the recipe does not use the conventional plain flour as its base and uses chickpea, rice flour, buckwheat and tapioca flour.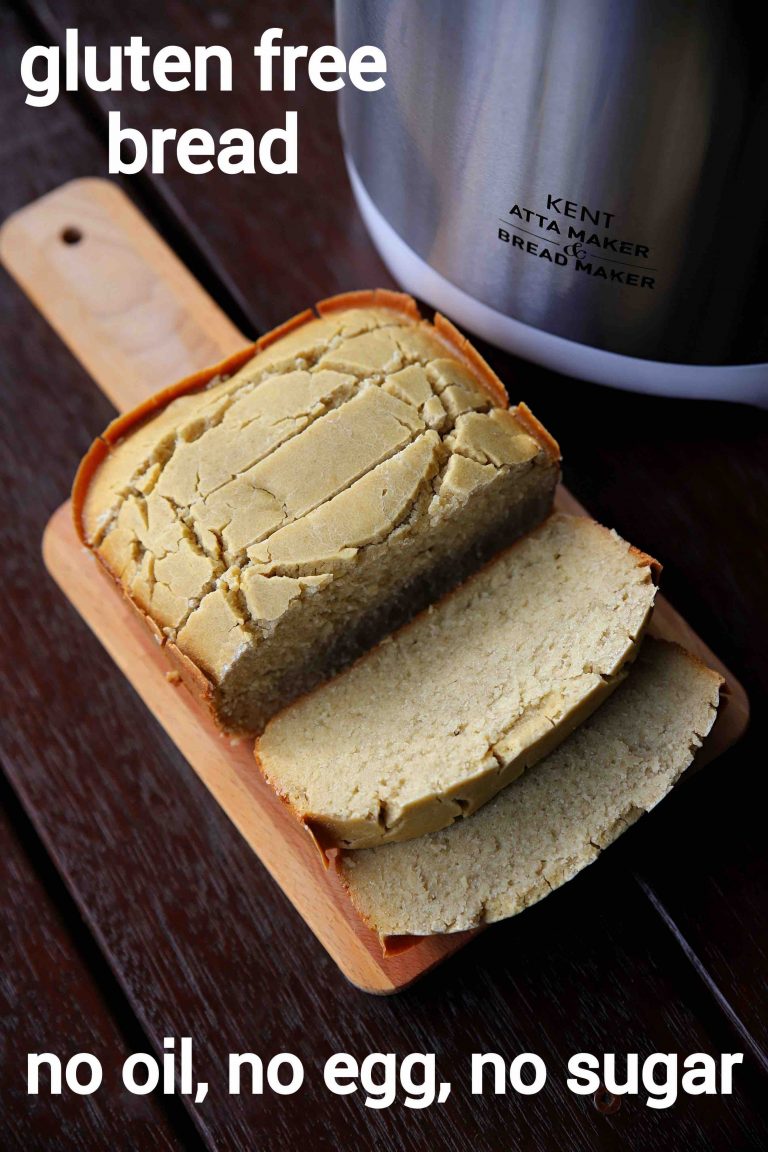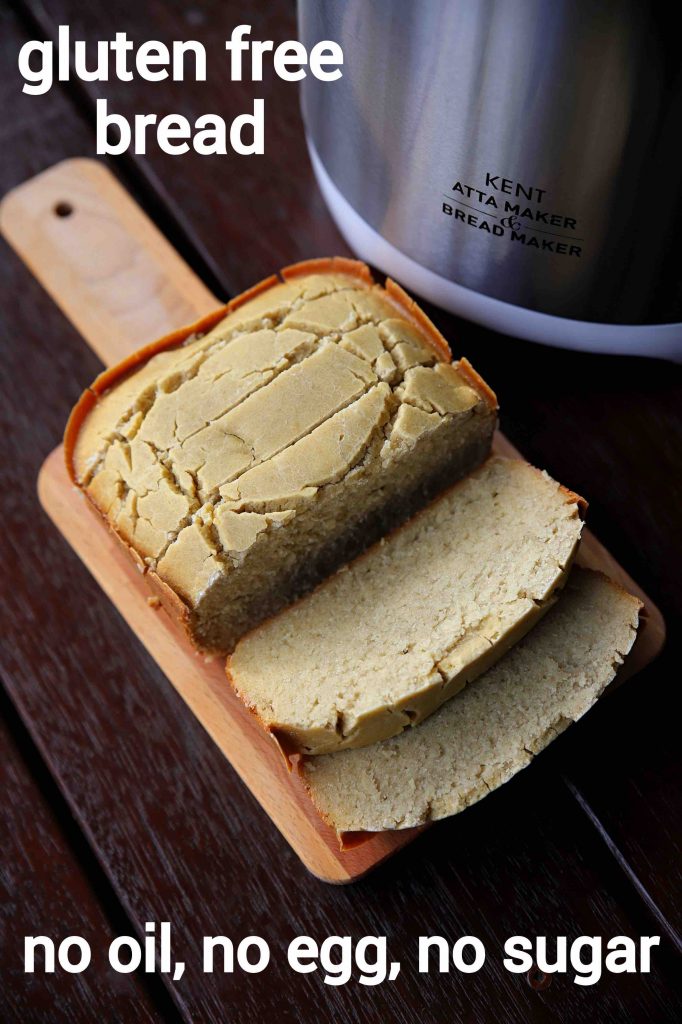 gluten free bread recipe | besan bread | yeast free bread | buckwheat bread with step by step photo and video recipe. bread recipes are staple for many cuisines including both india and overseas. it is generally served with choice of curries or topped with cheese and veggies as pizza or sandwich. but not all can have these conventional bread and have dietary requirements to have gluten-free bread recipe made with gluten-free flours.
well, to be honest, i a not a huge fan of gluten free bread recipe and more importantly, i do not have any allergy to gluten protein. having said that i was getting several requests for gluten-free recipes. as a matter of fact, i have posted quite a few recipes with millet, tapioca starch and many more. but this time i thought of preparing a bread made with chickpea, buckwheat and more importantly it is yeast-free. in addition i have made this recipe in an atta and bread maker and hence should be achievable even without a traditional oven. as a matter of fact, you just add all the ingredients to the bread maker and press the button and it does all trick for you. it understands and maintains the temperature and yields a puffy bread.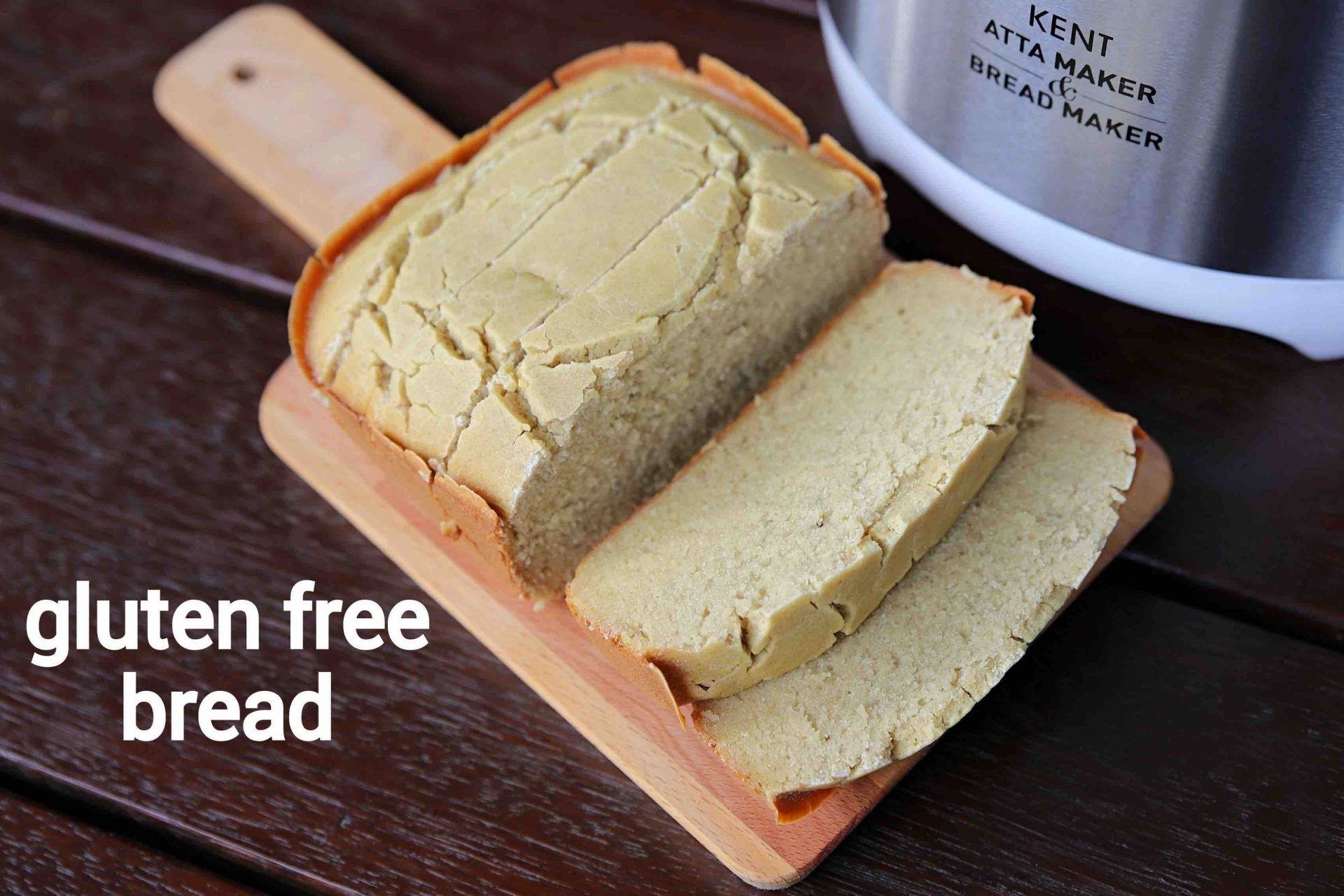 furthermore i some of the critical and important tips, suggestions and variations for a perfect gluten free bread recipe. firstly, there are many gluten-free flours available in the market and there can be an endless combination with it. i have chosen these flours as it is easily available in any indian kitchen. but you are welcome to experiment and change it accordingly. secondly, if you do not have an atta or bread maker, you do not have worry. you should be able to make the same bread with any conventional baking oven or even in a cooker. lastly, i have made this recipe as an eggless as i prefer to have vegetarian food. having said that you can add 1-2 egg yolk to the mixture which should eventually help in the shape of the bread loaf.
finally, i request you to check my other bakery recipes collection with this recipe of gluten free bread recipe. it mainly includes recipes like bread roll, bread pizza, bread cheese balls, bread bhatura, bread dhokla, bread kachori, homemade garlic bread, bread pakora, instant bread medu vada, bread vada. further to these i would like to add some more recipes collection like,
gluten free bread video recipe:
recipe card for gluten free bread recipe:
how to make millet bread with step by step photo:
firstly, in a kent atta maker & bread maker's pan put 1.25 cup water and 1 tbsp vinegar.

also put 1 cup besan, 1 cup rice flour, ¼ cup kuttu atta, ¼ cup oat powder, 3 tbsp sabudana atta.

add 1 tbsp baking powder, ¼ tsp baking soda and ¼ tsp salt. always add liquid followed by dry ingredients.

press menu button to set gluten free bread.


also set the weight to 1000 grams and colour setting to a medium crust.

press start button to start making bread.

once the process is complete, remove the bread pan (takes 3 hours to automatically knead, ferment and bake bread).


remove the bread from bread pan slowly and cool for 20 minutes before slicing.

finally, serve gluten free bread by toasting with butter.

notes:
firstly, you can add any gluten-free flour of your choice like millet.
also, add chia seeds to make moist and soft bread.
additionally, i have shared no oil, no sugar, vegan and gluten-free bread. you can add oil, butter or milk if required.
finally, gluten free bread recipe is slightly dense when compared with wheat bread.