bread roll recipe | stuffed bread roll | bread potato rolls with detailed photo and video recipe. a popular deep fried snack recipe made with leftover sandwich bread slices and potato stuffing. it is an interesting appetizer or even party starter recipe which would be appreciated by all age groups. it is simple and easy to make and can be made within minutes yet delivering a mouth-watering evening snack.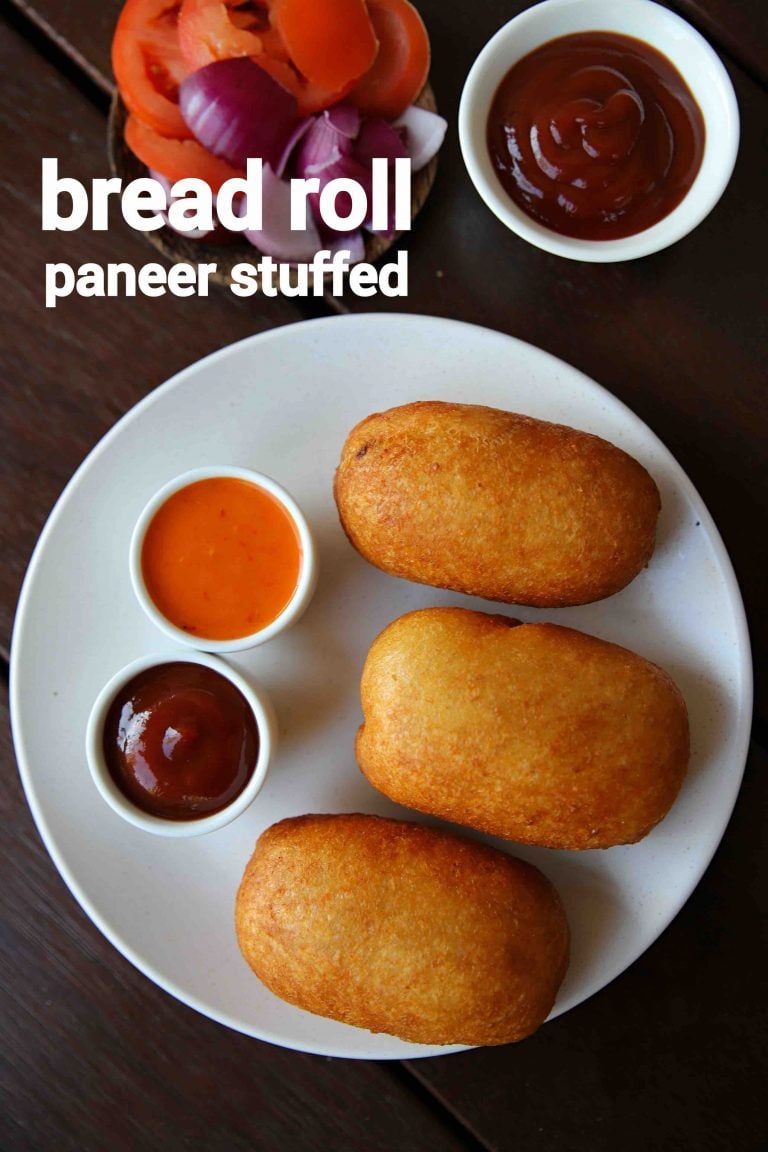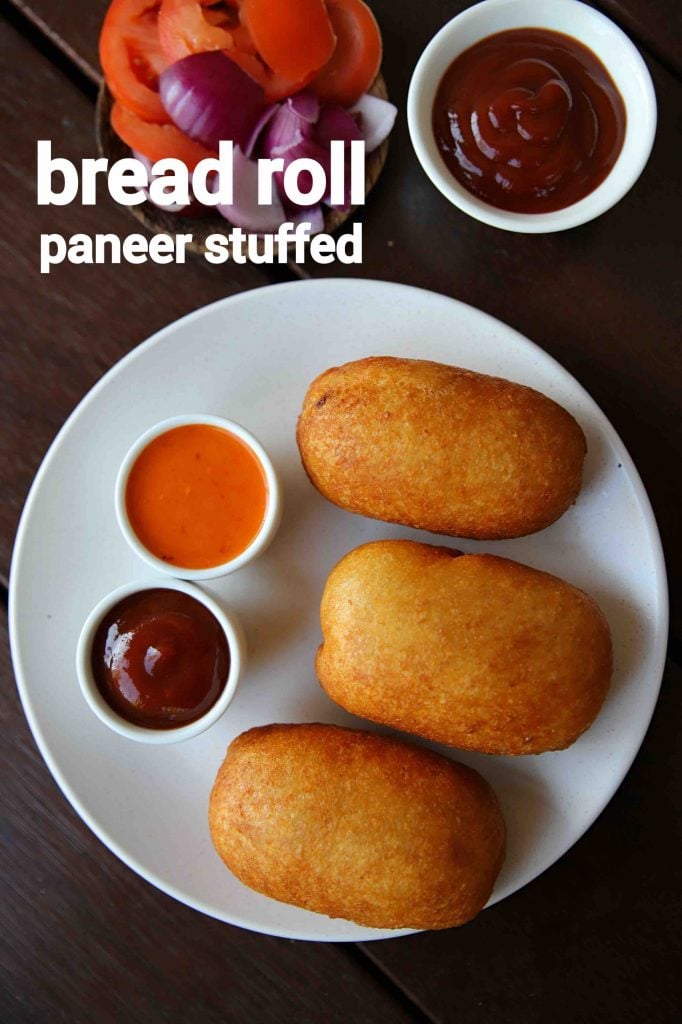 bread roll recipe | stuffed bread roll | bread potato rolls with step by step photo and video recipe. bread snacks have become an integral part of many indian households. there are many snacks which can be made with leftover bread slices and also mimic other snacks with these bread slices. one such popular street food snack is the bread roll recipe made with spiced and mashed potatoes and paneer stuffing.
well preparing quick and healthy breakfast is always challenging for me, and hence i end up bringing sandwich slices most of the time. the issue with the sandwich is, you get uninterested soon and start craving for some authentic south indian breakfast. so you always end up with some left-over bread slices which need immediate attention. what can be a better option to finish it off as an evening snack? well, bread rolls are one such unique deep fried snack appreciated by not only kids but also with all age groups. i personally make it with any left-over dry sabji which should be equally great as the spiced potato stuffing used in this recipe. having said that it does not take much time to cook and mash the potato stuffing anyway.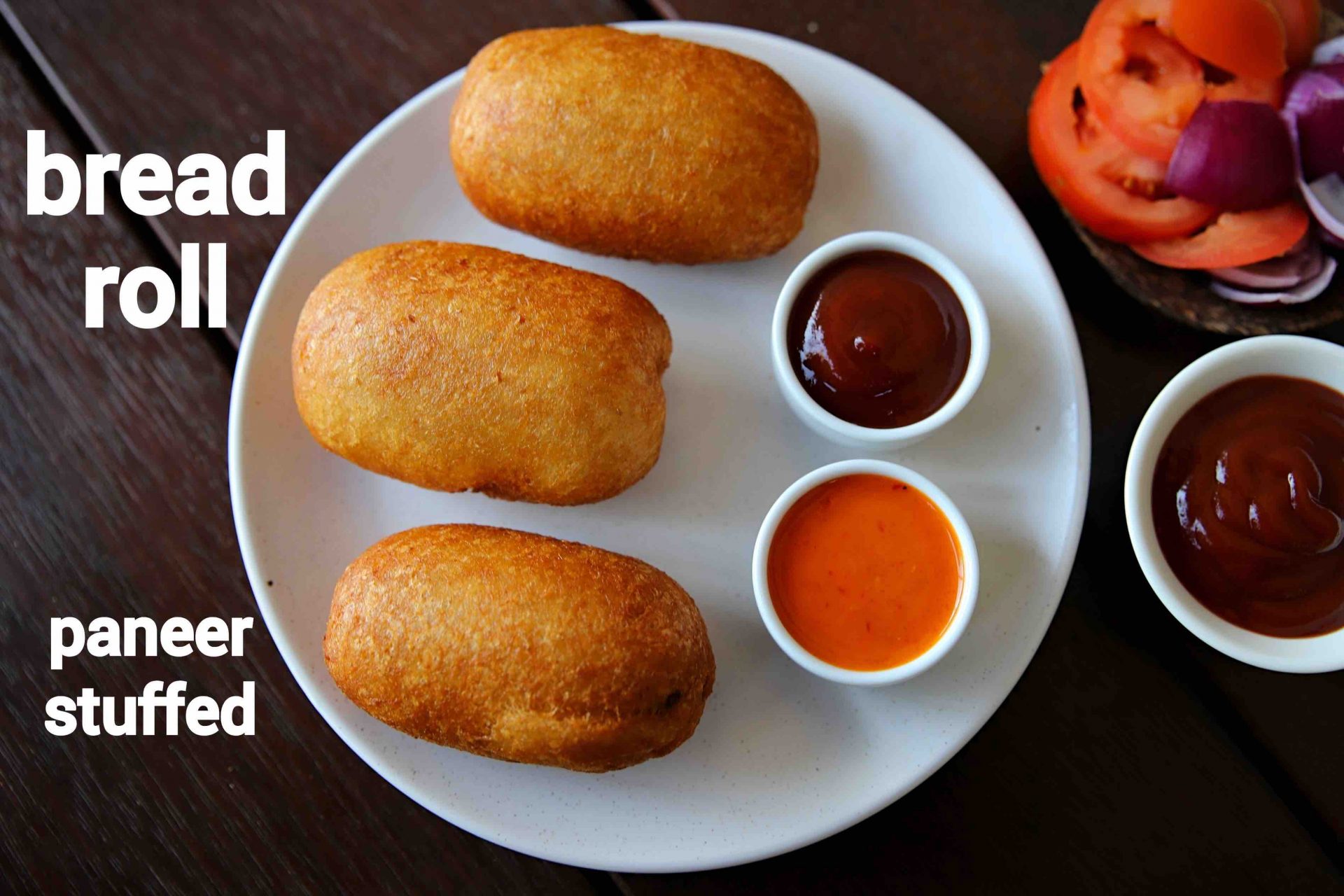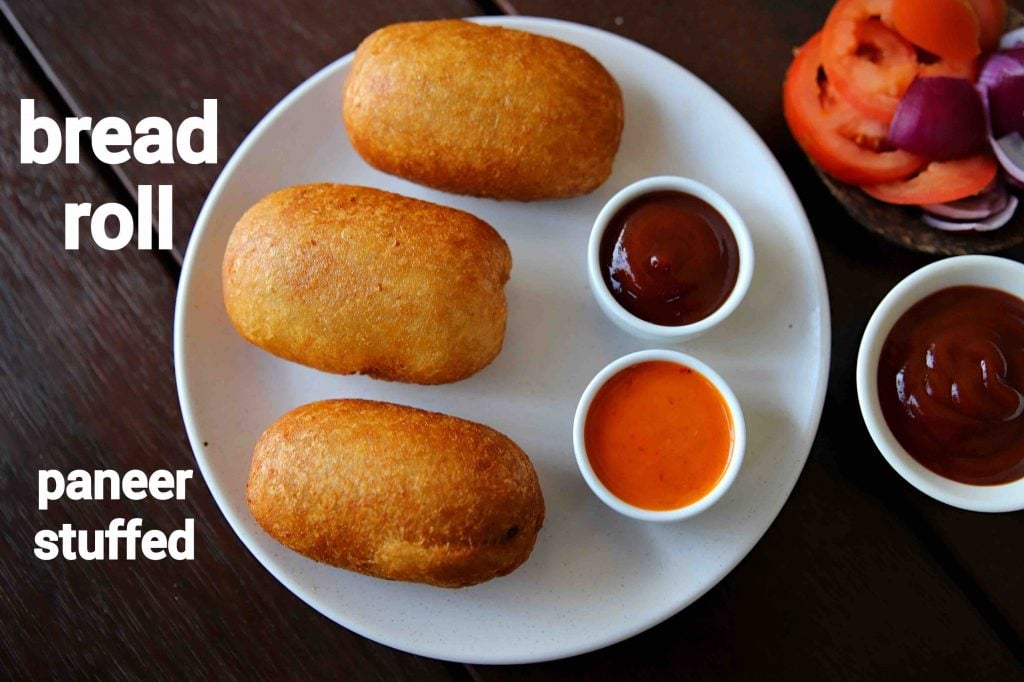 furthermore, some tips, suggestions and variations for a crisp and less oily potato bread rolls recipe. firstly, i would heavily recommend using white flat sandwich bread slices for this recipe. do not use wheat, multi-grain or even brown bread as you may not get the same desired result. secondly, if you are preparing the stuffing freshly, ensure to cool it down before using it in the bread. once it is cooled down, you will find it easy to shape and roll it. lastly, do not forget to dip and squeeze the bread slices in water before stuffing it. also, press the bread slice gently making sure all the excess water is drained off. this would ensure it would absorb less oil while deep frying.
finally, i request you to check my other related snacks recipes collection with this post of bread roll recipe. it includes recipes like bread chilli, bread manchurian, bread pakoda, bread samosa, bread vada, bread idli, bread palak vada, bread upma and bread masala recipe. in addition to these do visit my other related snacks collection like,
bread roll video recipe:
recipe card for bread rolls recipe:
how to make bread roll recipe with step by step photo:
firstly, in a large kadai heat 3 tsp oil and saute 1 onion until it changes colour.

add 1 tsp ginger garlic paste and 1 tsp chilli. saute well.

now add 3 tbsp peas and 3 tbsp sweet corn. saute and cook until they are almost cooked yet hold their shape.

further, add 3 boiled and mashed potato. i have pressure cooked potato for 4 whistles.


also add ¼ tsp turmeric, ½ tsp chilli powder, ½ tsp garam masala, ½ tsp aamchur and ½ tsp salt.

mix well until the spices are well combined.

furthermore, add 3 tbsp panner and mix well.


additionally, add 2 tbsp coriander and mix well. allow to cool the stuffing completely.

furthermore, take bread slices and cut the sides.

dip the bread slice into the water just for a second and squeeze off the excess water.

make sure to squeeze the bread slice completely else it will absorb oil while deep frying.

place the cylindrical shaped prepared stuffing.

and wrap the bread making sure to pinch the edges and secure tight. if unable to hold the shape dip your finger in water and make bread flexible to hold and roll.

further, with the help of both hands roll and make a cylindrical shape.

deep fry the prepared bread roll into the hot oil. make sure to fry in hot oil, else bread will absorb oil and turn soggy.

stir and fry occasionally on medium flame till it turns golden brown. alternatively, bake the bread to golden brown if you are diet conscious.

finally, serve stuffed bread roll hot along with ketchup.

notes:
firstly, use white or brown bread of your choice.
also, add vegetables of your choice to make stuffing more healthy and tasty.
additionally, fry in hot oil. else the bread will absorb oil.
finally, bread roll recipe tastes great when served hot and turns soggy once cooled.