salsa recipe | salsa dip recipe | salsa sauce recipe | tomato salsa with detailed photo and video recipe. simple and easy mexican style or restaurant style dip recipe, made with fresh & juicy tomatoes. it is an ideal dip recipe for nachos chips or tortilla chips, but can also be served as sides to any mexican meal. it is tangy and spicy in taste with a punch of flavour making it an ideal dip recipe.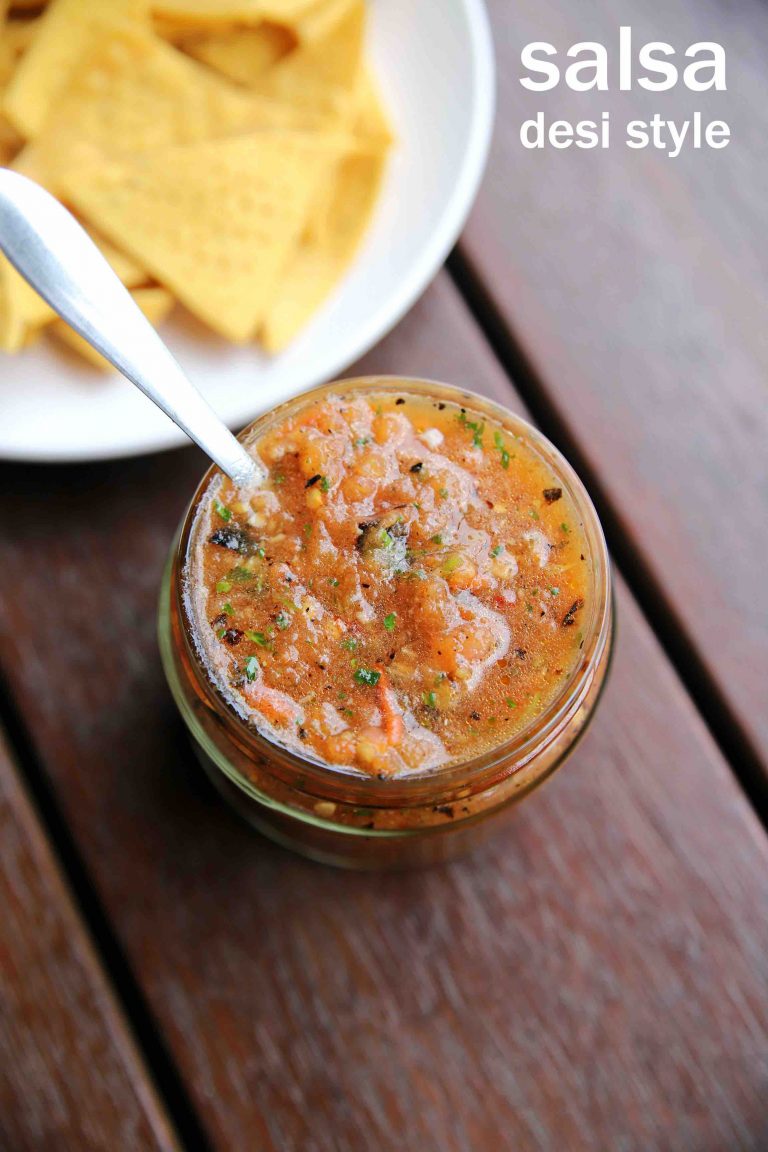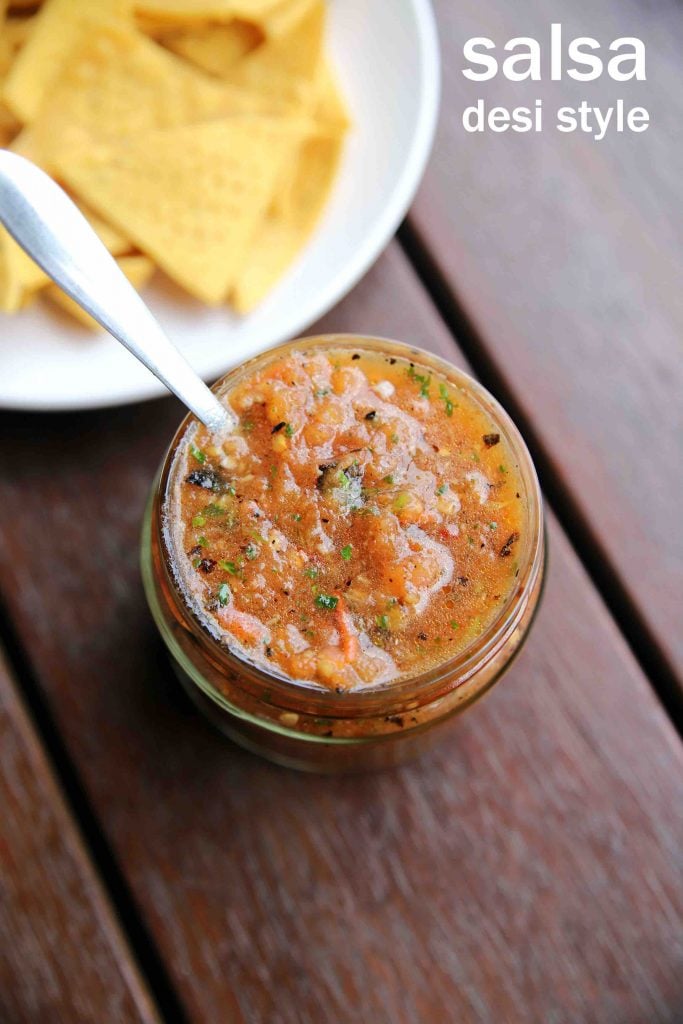 salsa recipe | salsa dip recipe | salsa sauce recipe | tomato salsa with step by step photo and video recipe. indian cuisine has a lot of influence from the neighbouring cuisine which has been adapted as per the local taste buds. but lately, mexican cuisine has been much appreciated within the indian diaspora. this recipe post of tomato salsa recipe is dedicated to one of the traditional dips from spanish cuisine.
this is my first mexican cuisine recipe, even though i  have covered many overseas and international recipes in my blog. personally, i am a huge fan of mexican recipes and whenever we feel to have outdoor dinners, it is either mexican or asian cuisine. with mexican, my favourite recipe is either cheesy nachos, tacos or kidney beans based burrito recipe. but whatever i order, i make sure salsa dip recipe is a must with all these recipes, as a dip or perhaps as a topping. having said, the salsa sauce what we get in stores or in mexican fast food chains, contains a significant amount of oil and also preservatives. hence i thought of sharing my own homemade version of tomato salsa recipe.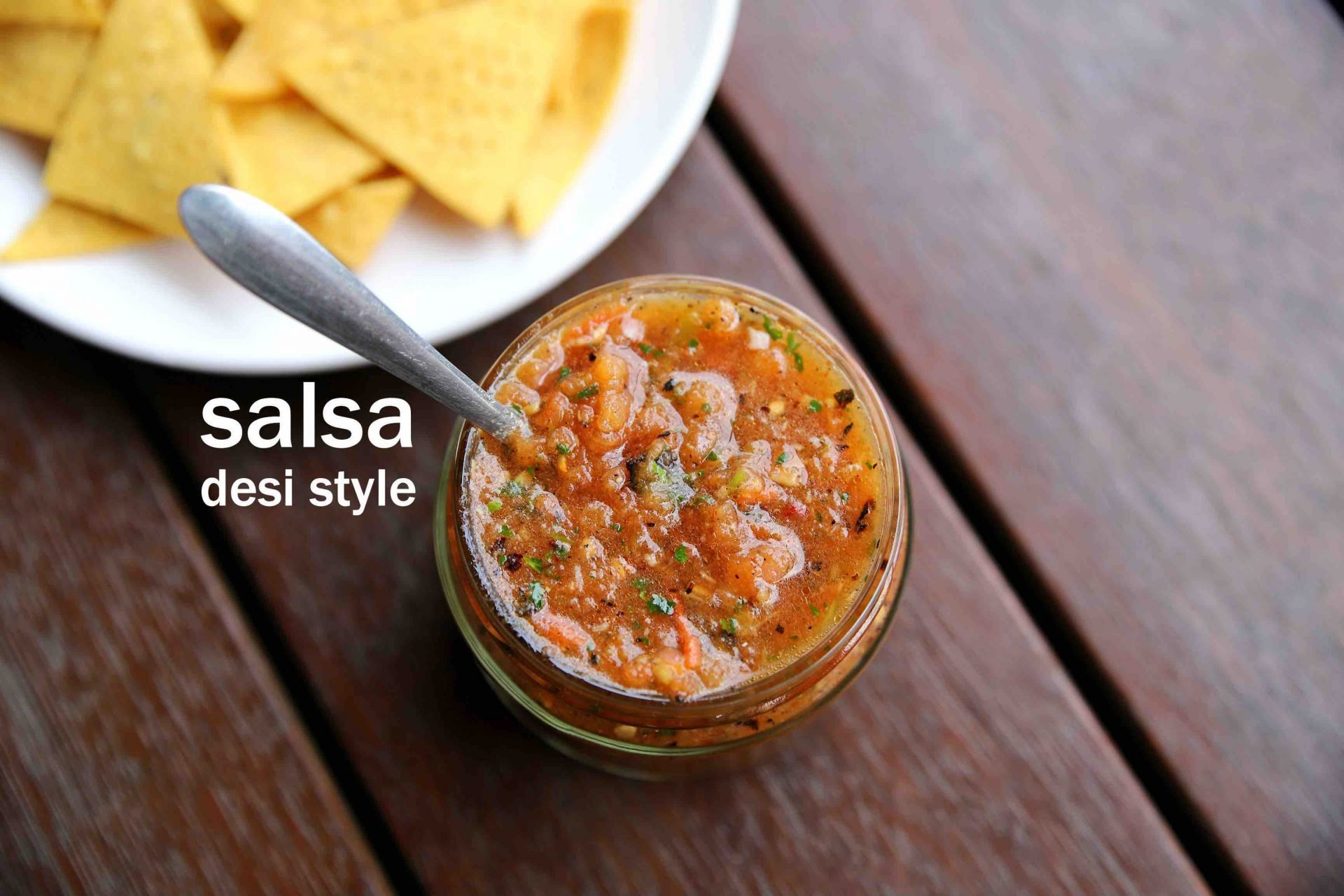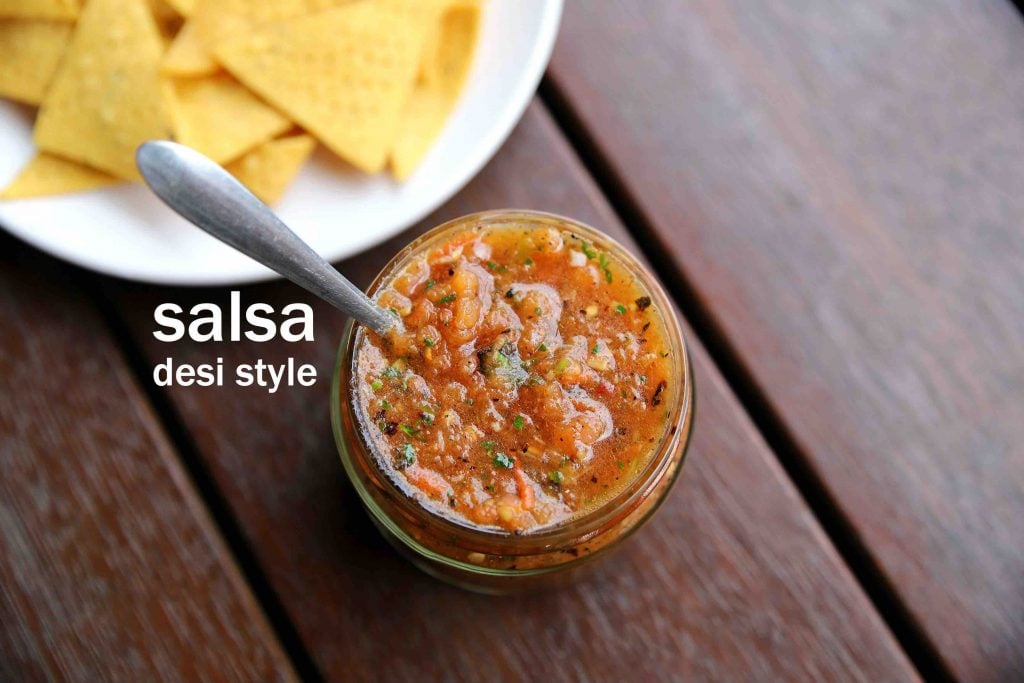 in addition, i would like to add some tips and suggestions for a perfectly balanced tomato salsa recipe. firstly, for a tangy and saucy salsa, you would need ripe and juicy tomatoes, preferably super italian paste tomato or roma tomatoes. alternatively, you can also use canned diced tomatoes, but make sure it is not a tomato puree. secondly, i have added just cilantro or coriander leaves as part of herb to this recipe. but it can be extended with other herbs like parsley, mint, oregano and basil as per your preference. lastly, the texture of salsa should not be a fine paste and has to be coarse. hence, the ideal way is to chop some of the tomatoes and process some.
finally, i would conclude by highlighting my other dips and suace recipes collection with this post of tomato salsa recipe. it includes recipes like pizza sauce, eggless mayo, tomato sauce, schezwan sauce, green chutney, red chutney, hummus, strawberry jam and dahi chutney recipe. further, i also request you to check my other popular related recipes collection like,
tomato salsa video recipe:
recipe card for tomato salsa recipe:
how to make tomato salsa with step by step photo:
firstly, in a tawa roast 3 tomato, 3 clove garlic and ¼ onion. you can alternatively roast in oven.

flip in between until the onions and garlic turn golden brown.

keep the roasted onion and garlic aside and continue to roast tomatoes.

roast tomatoes, until the skin of tomatoes, start to peel off.


cool the tomatoes completely, and transfer to the blender.

also, add roasted onions and garlic.

furthermore, add ¼ tsp cumin powder, 1 dried red chilli, 2 tbsp coriander, 6 slice jalapeno, ½ tsp salt and 1 tbsp lemon juice.


blend to a coarse paste without adding any water.

now add 2 tsp olive oil and give a mix.

finally, enjoy roasted tomato salsa recipe with nachos chips.

notes:
firstly, roast capsicum along with onion, garlic and tomatoes for more flavours.
also, roasting is optional. salsa can be also prepared by directly blending.
additionally, the salsa tastes great when made slightly spicy and with flavours.
finally, roasted tomato salsa recipe stays good for a week when refrigerated.