south indian thali recipe | veg south indian lunch menu ideas with detailed photo and video recipe. an indian style of lunch or dinner meal, served with a selection of recipes or dishes arranged in plate or thali. in other words, it is a combination of different tastes and flavours organised and served in a single platter.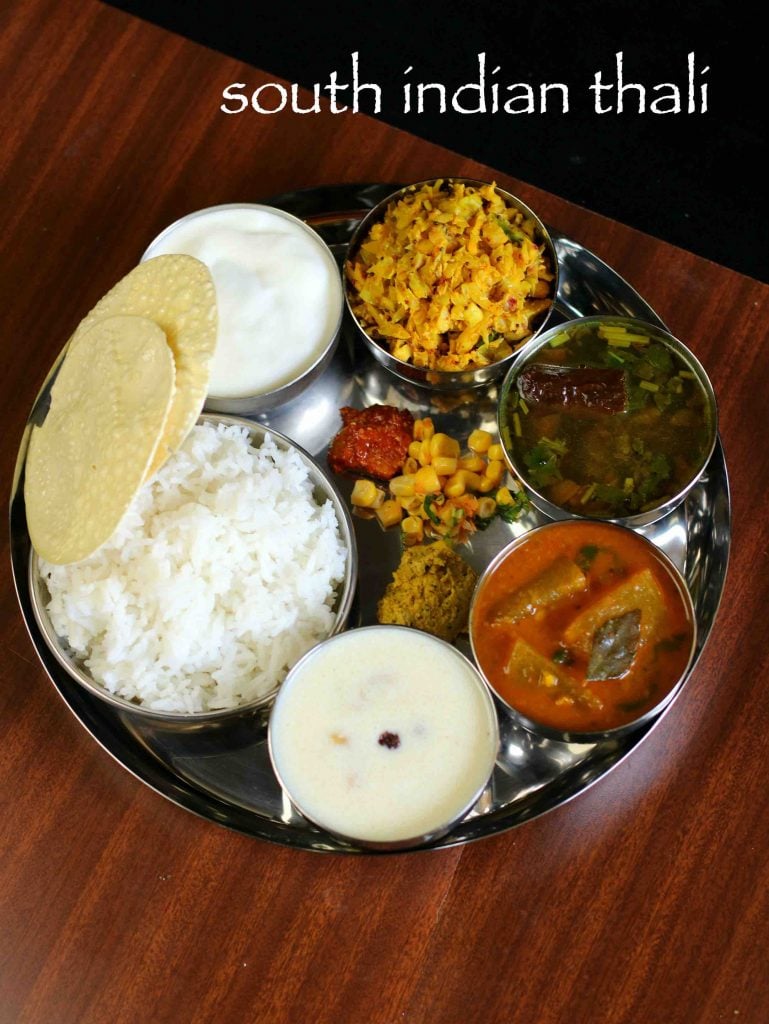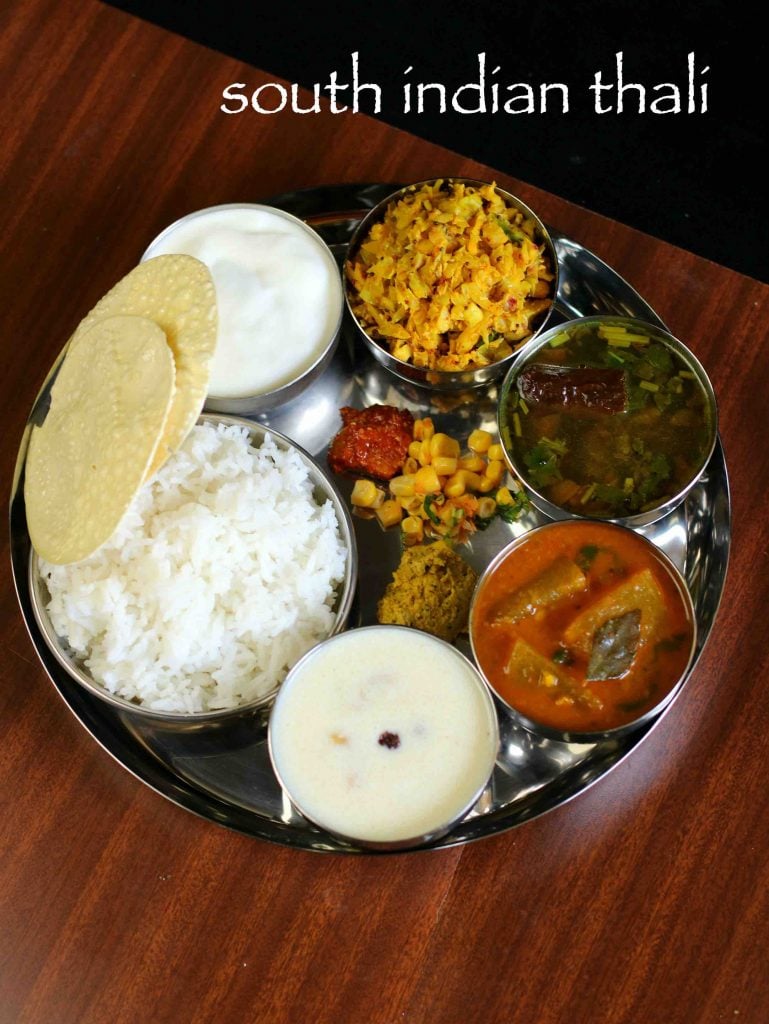 south indian thali recipe | veg south indian lunch menu ideas
with step by step photo and video recipe. the thali platter would have combination of sweet, salt, bitter, sour and spicy mixed with rice or chapathi as main dish. all the recipes or dishes served in the the thali makes a perfect balance and serves all the nutrients required for a proper diet. however each state of india has its own variation and in this post lets learn south indian thali recipe.
typically each state in south india has its own variation of its thali menu, however in this post i have tried to club and generalise a simple veg south indian thali. basically each region would organise a combination of its delicacy in the plate and is served with rice. for example, i have chosen pepper rasam from andhra or tamil cuisine, cabbage thoran from kerala cuisine and ash gourd sambar from karnataka cuisine to make it perfect balance.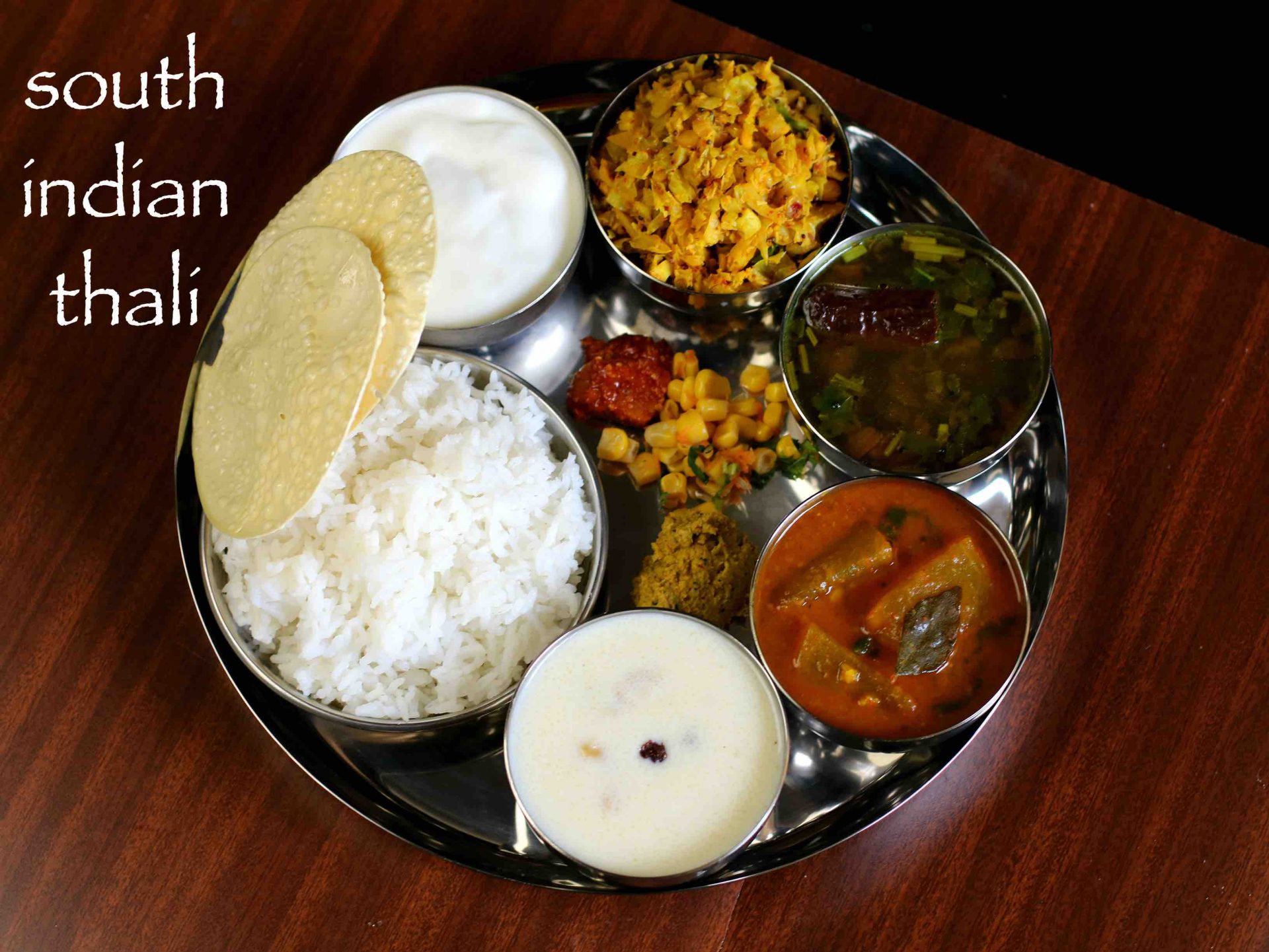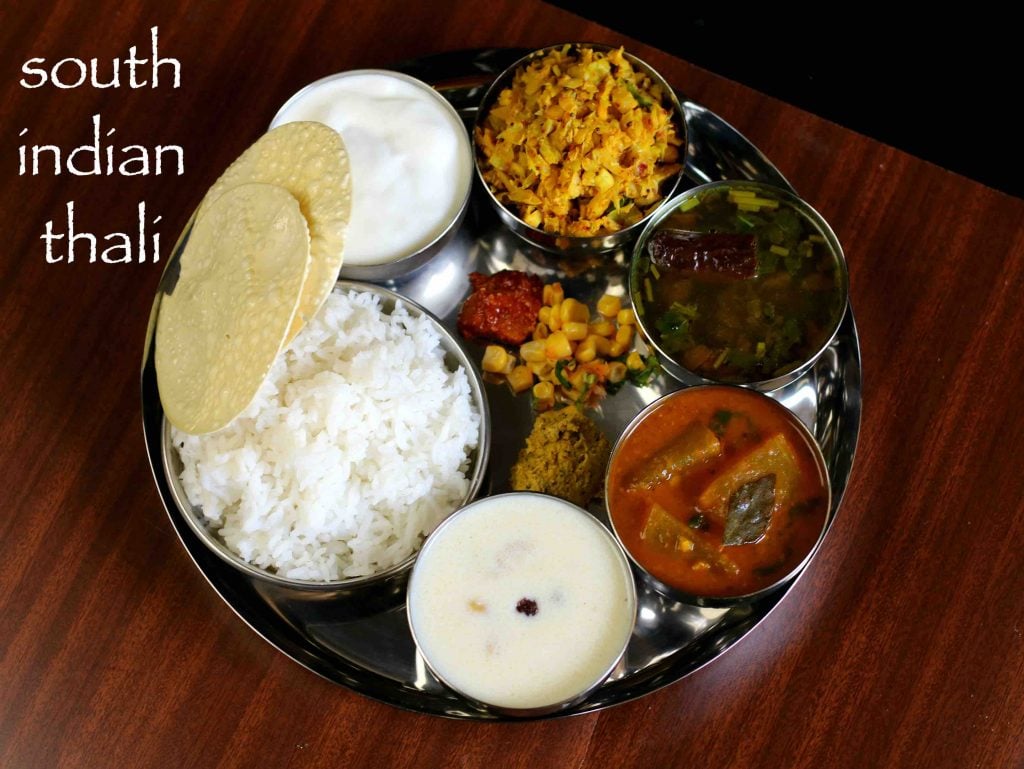 while there isn't any hard and fast rule to organise the south indian lunch menu. but it is recommended to have the combination of rasam, sambar, sabzi or palya, dessert and a salad. the thali can also be extended further by adding snacks like medu vada, mirchi bajji or even vegetable bonda or some deep fried poori. on the contrary, the thali menu can be reduced to have either rasam or just sambar and one poriyal or thoran. at the end of the day it is up-to individual preference and how grand or simple the thali has to be.
finally i would like to highlight my other south indian recipes collection with this post. it mainly includes, chutney recipes, sambar recipes, rasam recipes, idli recipes, dosa recipes, tambli recipes and south indian breakfast recipes.
veg south indian thali video recipe:
recipes collection from other region:
individual recipes of south indian thali:
notes:
firstly, vary the thali as per your preference.
also serve south indian thali hot, to enjoy the real taste of it.
furthermore, to make special south indian thali, serve with chapati or poori.
finally, serve south indian thali along with snacks like cabbage pakoda.