6 Kitchen Cleaning Tips – One of the most used places in a house is the kitchen. The kitchen goes through a lot in a day sometimes at night. The place from where we satisfy our hunger. Yet at the end of the day, there is a lot of mess left behind to clean. Is your Kitchen germ-free? How often do you clean the kitchen? Do you maintain the kitchen on regular basis? Do you try kitchen cleaning tips from the internet? How do you remove the sticky grease from the cooktop? What do you use to clean the appliances in the kitchen? Is there enough room for washing vegetables at the sink? How do you manage the waste that is produced in the kitchen? let's see more details about kitchen cleaning tips in this article.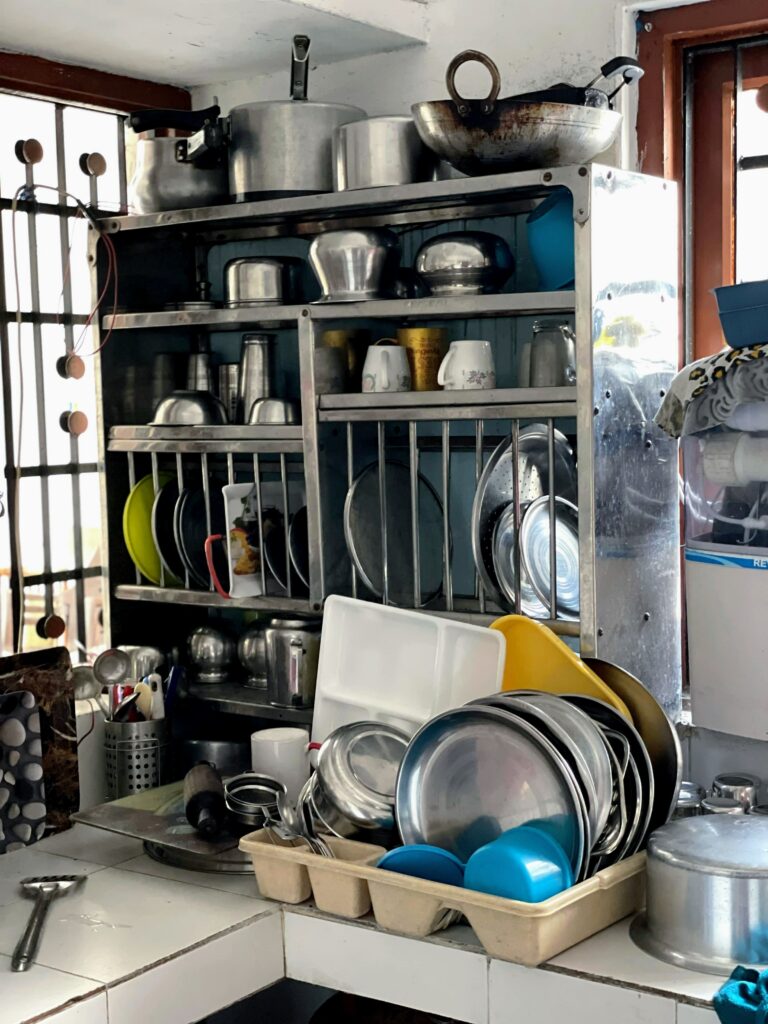 6 Kitchen Cleaning Tips – We love food. But the task behind preparing the food can be easy or tedious at times. Once your food has been prepared then comes the cleaning up of the mess-created part. Sometimes we find a new recipe on the internet and try it out. End up with piles of dishes in the sink. Well, cannot leave it as it is. You need the dishes for the next day and it isn't hygienic. Then there is spillage of food. The most common example would be milk overflowing when kept for boiling. Just a fraction of a second when your attention is diverted leads to mess. You can follow some kitchen cleaning tips which you might have known earlier or maybe new to you.
The more things you have in your kitchen, the more dust particles hence more cleaning. Cleaning every corner daily will be time-consuming. Nowadays with a busy schedule, it becomes difficult to maintain the kitchen on daily basis. Some of us might even give a day off to the kitchen and eat out. A day off to your kitchen means there will be less mess and you can focus on corners of the kitchen that has to be cleaned at least once a week. But not all of us can shut down the kitchen. Some people would prefer only home food. How Would you manage in such a situation?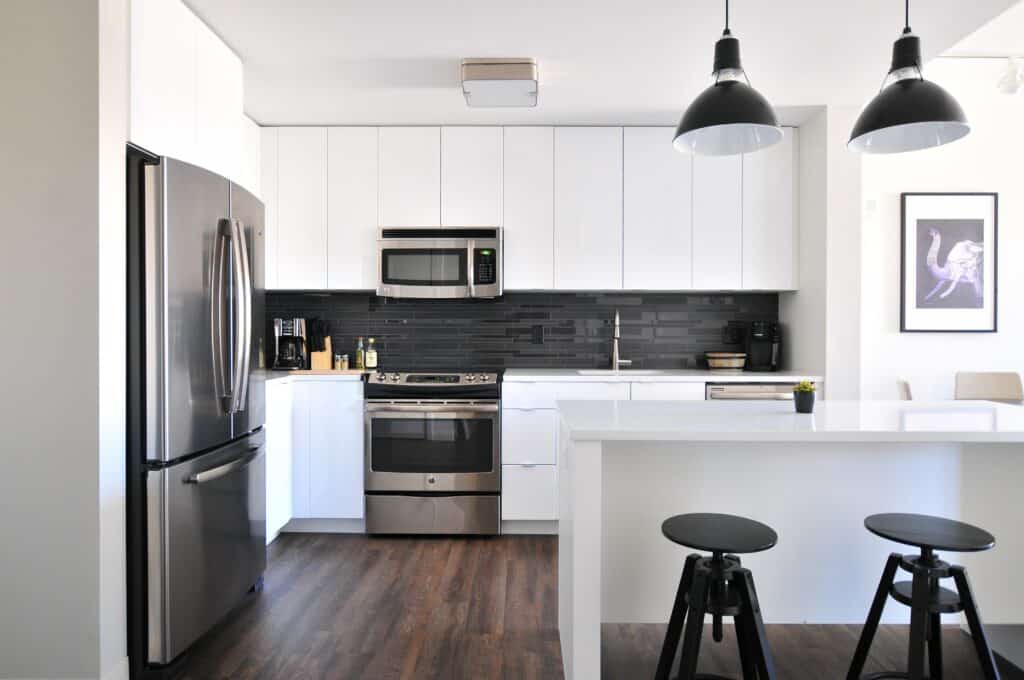 There are some ingredients present in your that can be useful in cleaning your kitchen. Salt, vinegar, baking soda, and lemon are most commonly used for cleaning. In this article, let us see how we can use these ingredients for cleaning purposes. Not only that I would like to focus on a few of the areas in the kitchen that requires our attention. To keep your kitchen germ free try these Kitchen cleaning tips.
Finally, before moving towards the main tips of kitchen cleaning, I would request you to go through our other posts like how to clean the vessels, How to maintain the cast iron Tawa, Things that you do wrong in the kitchen, how to freeze veggies, product review, Homemade cheese, Homemade paneer, Homemade ghee, etc. Not just tips you can check out our other recipe collections.
Videos with Kitchen cleaning tips
How to Kitchen cleaning tips
The countertops
The countertops are the areas we clean daily once we are done with the cooking. But there would be a lot of stains that would remain. To remove these tougher stains you can use vinegar and water in the ratio 2:1. Just spray it on the countertop, leave for some time and then wipe it off.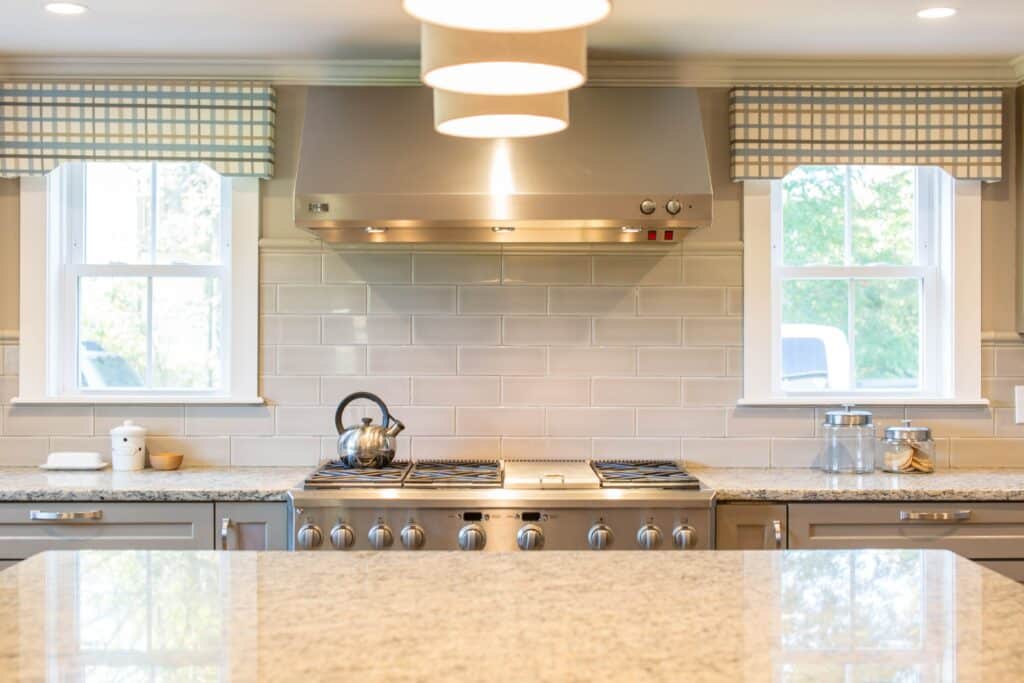 Note: you will have to avoid using vinegar on surfaces like granite, marble, or soapstones. The shine might get dull with the usage of vinegar.
The cooktop or stovetop
Spillage that occurs on cooktop or stovetop with or without our notice. The grease that accumulates on these surfaces due to regular cooking is tough to remove. Try spraying vinegar and baking soda on these surfaces, leave it for a while so that dirt breakdown. And you can wipe it by using a rag or towels. By using an exhaust fan or chimney you can reduce the greasy stains on the stovetop.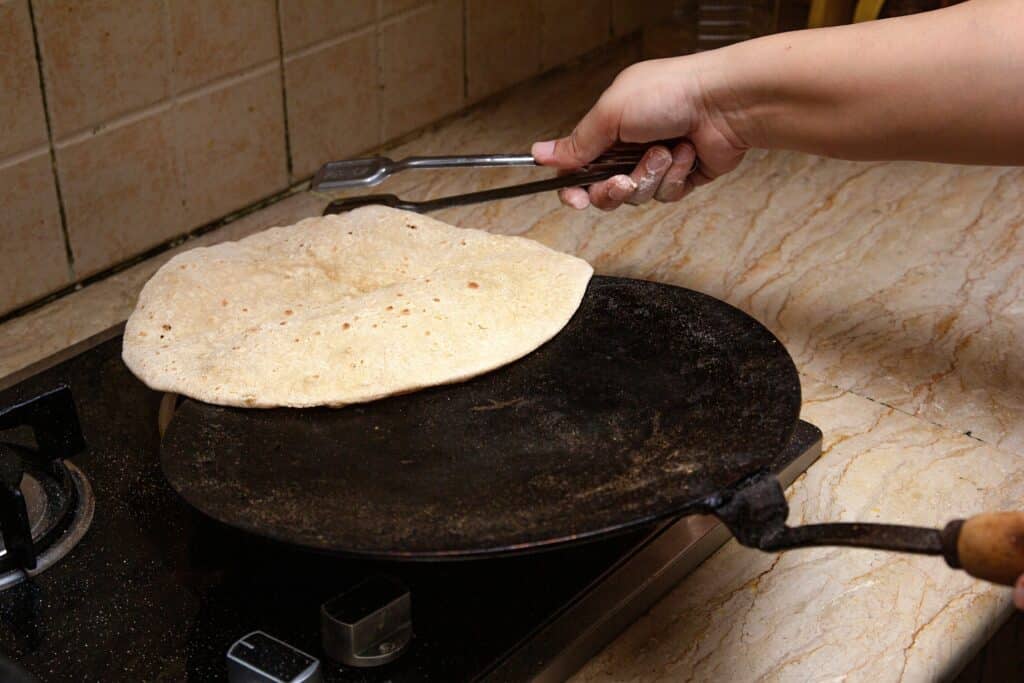 Note: Make sure to wipe off the spillage immediately as it occurs. By doing so you are preventing more dust particles from accumulating and not letting it become a tougher stain.
The Kitchen sink
Try not to Pile up the dishes in the sink. So that you will have more space to wash your vegetables when you cook your next meal. Piling up dishes can also increase your work of washing and cleaning the dishes, as the stains get harder to be removed.

Note: Make sure you clean the scrub with disinfectant or hot water. The scrub is the ideal place for bacteria and worms to grow. By washing with hot water or disinfectant at least once a week can keep it germ-free. Also after washing the dishes with the scrub, was the scrub and keep it to dry.
The Appliances
The dishwasher, the microwave, or the oven also needs some cleaning done. Your microwave tray can contain a lot of greasy stains too.
Not to forget the refrigerator. The handles we repeatedly keep touching to open and close the refrigerator door could be the site for the germs to reside. So cleaning of these is a must. Do clean inside of refrigerator too.
You can use baking soda paste to clean the microwave. Apply the paste and leave it for some time for the baking soda to do its work and then wipe it off. Baking soda helps in breaking down the particles stuck to the tray. You can even use vinegar and water combination to clean the microwave. There are various other methods like using dish soap, lemons, or commercial cleaner.

The dishwasher can be washed with vinegar. It will help clear the deposits as well as it will smell fresh.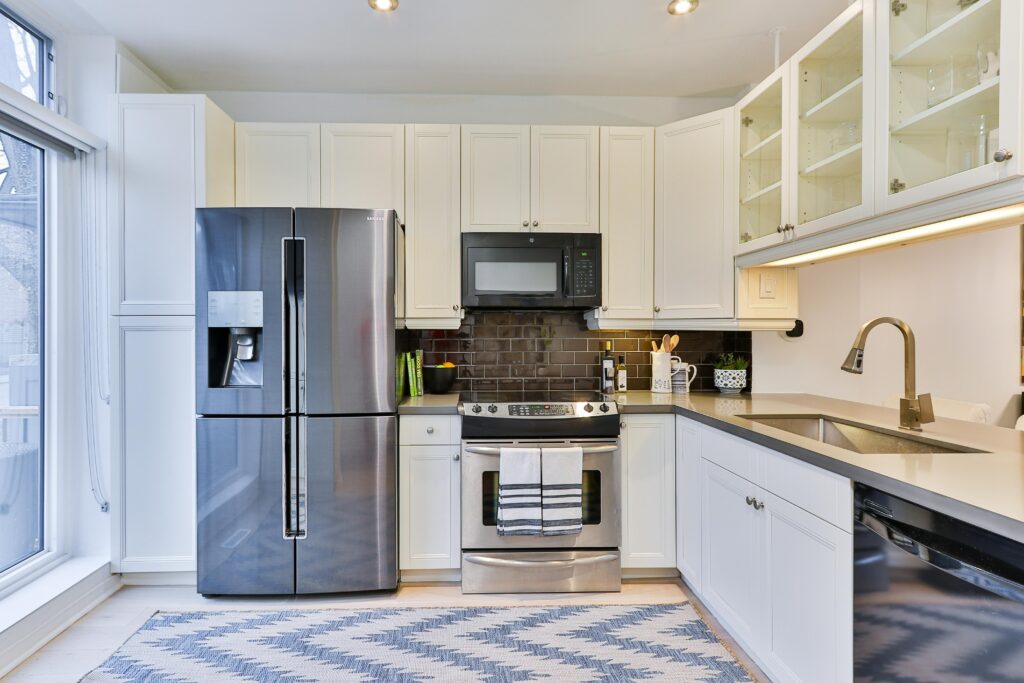 Note: Make sure to clean the microwave when it is cool. You can even add a microwave-safe plate or silicone mate while using the microwave. Mats will be useful for refrigerators too. In case of spillage inside the refrigerator, you can just remove the mat and wipe it off.
The paper towels
Try using rags, cloth pieces for cleaning. You can clean the mess with an old piece of cloth or rag then wash them. Hang it to dry. Once dry they are ready for use again.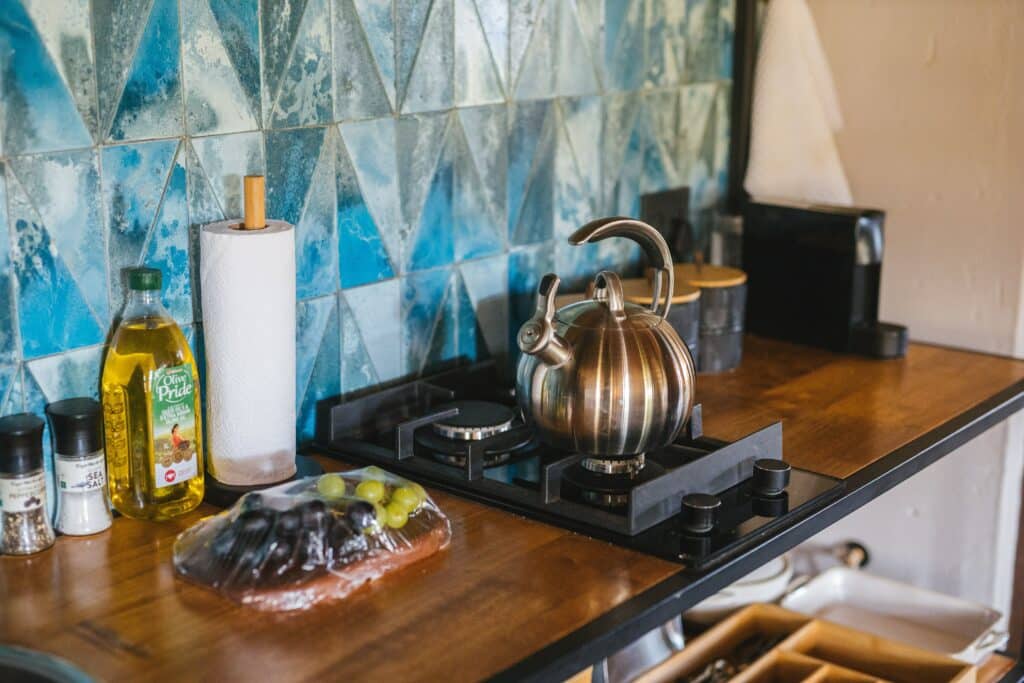 Note: paper towels would have to be thrown once used. That means more trash.
The garbage
Do not forget to segregate the waste. Keep wet waste separate and try to clear the wet waste as fast as possible. Wet waste not only attracts flies but also is a site for bacterias to thrive.
The dry waste includes paper wrappers, tissues, glasses, etc.

Recyclable waste – keep a bag separately for the plastic materials. It becomes easier to hand over and you will make it easier for the trash collector to segregate the waste.
Note: You can prepare compost out of the wet waste. Makes a good fertilizer for the plants.
Conclusion-Kitchen cleaning tips
However big or small the kitchen may be, we can not escape from this cleaning. Never leave a small mess to become a bigger mess. Bigger mess cleaning up would be time-consuming. So when you clean your kitchen regularly you keep it germ-free. There are various methods DIY  with vinegar, lemon, baking soda, disinfectant, salt, etc. All you have to do is take some time out and dedicate it to cleaning a part of the kitchen every day. By doing so you not only maintain the Kitchen neat and tidy.
Points to consider
When you start cleaning the kitchen always start from top to bottom.
Keep your Dish soap, Disinfectant, Paper towel, or rag in an allocated space.
Use mats for refrigerators.
Do not forget to clean the dishwasher in case you have one. vinegar works here too. It helps to clear the particles.
In case you do not have an exhaust fan or chimney installed in the kitchen, It's time to install. They suck out the vapours that are produced from cooking and prevent them from settling down. That means there will be less sticky grime on your stove, walls, countertops.