mango custard recipe | mango fruit custard | mango custard dessert with detailed photo and video recipe. an interesting dessert recipe made with mango pulp and vanilla flavoured custard powder. it is certainly a better way of making the traditional fruit custard recipe with more flavours and taste. it is basically an extension to the traditional fruit custard where mango pulp or puree is added with the custard milk.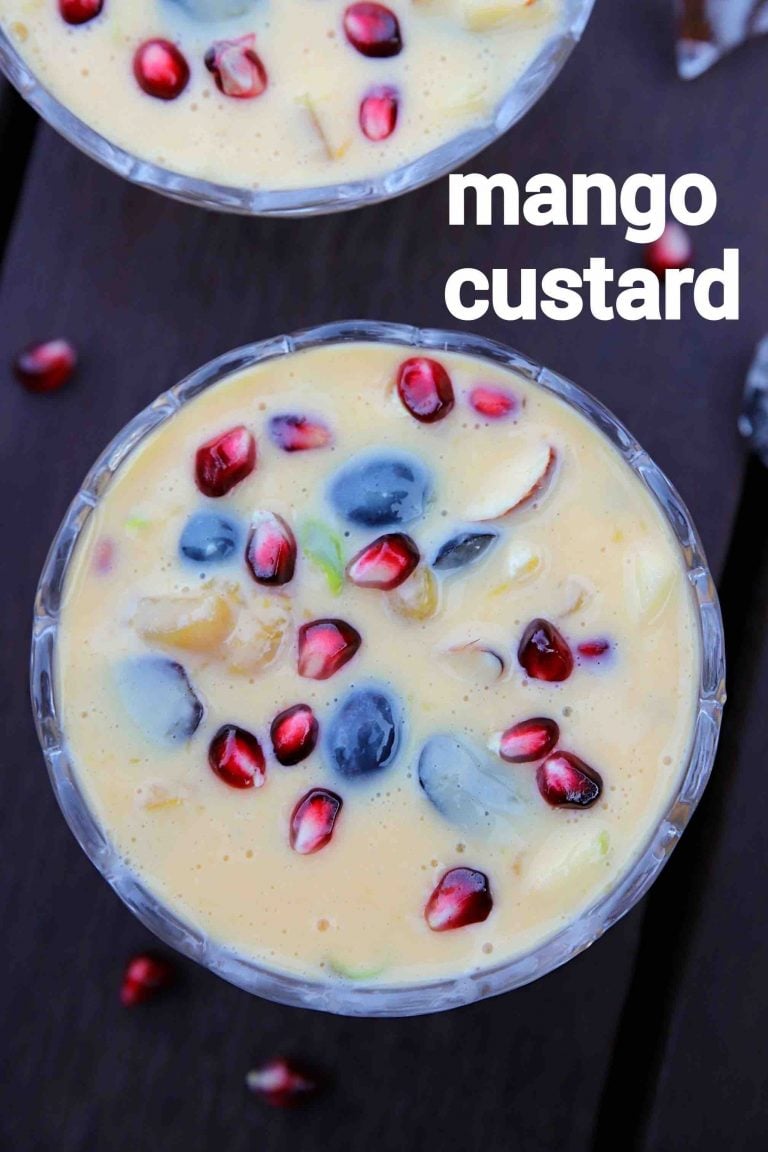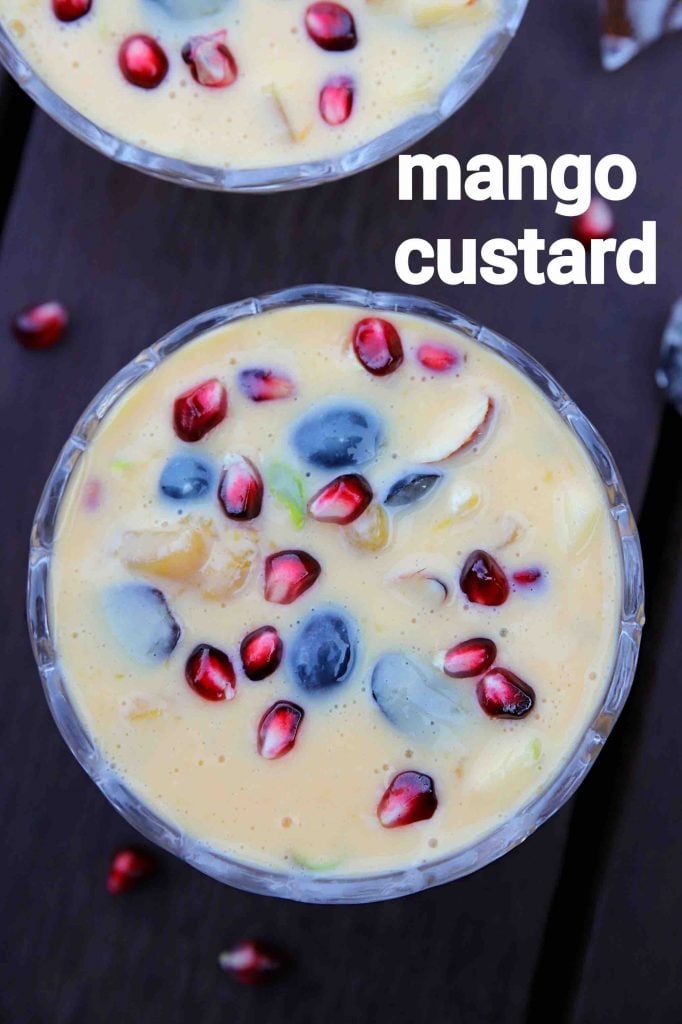 mango custard recipe | mango fruit custard | mango custard dessert with step by step photo and video recipe. dessert recipes and fruit-based beverages are very common during the summer season. particularly the mangoes are heavily used in the tropical climates which would eventually help to bring down the body temperature. one such fusion and the popular recipe is mango custard recipe known for its flavours and creaminess.
i have posted quite a few custard recipes till now in my blog, but this recipe of mango custard recipe is the best till now. perhaps the combination of mango flavour with the vanilla custard flavour just elevates the taste of this dessert recipe. as a matter of fact, it does not have mango or even custard flavour. but when combined together results into a new flavour and thus making it a unique one. i have even tried making a banana flavoured or strawberry flavoured custard, but none of them i liked it. i guess each fruit flavour overpowered the custard and resulted in a plain fruit smoothie. perhaps it could have been just mine taste preference and hence you can improvise this recipe to have any fruit-based custard recipe.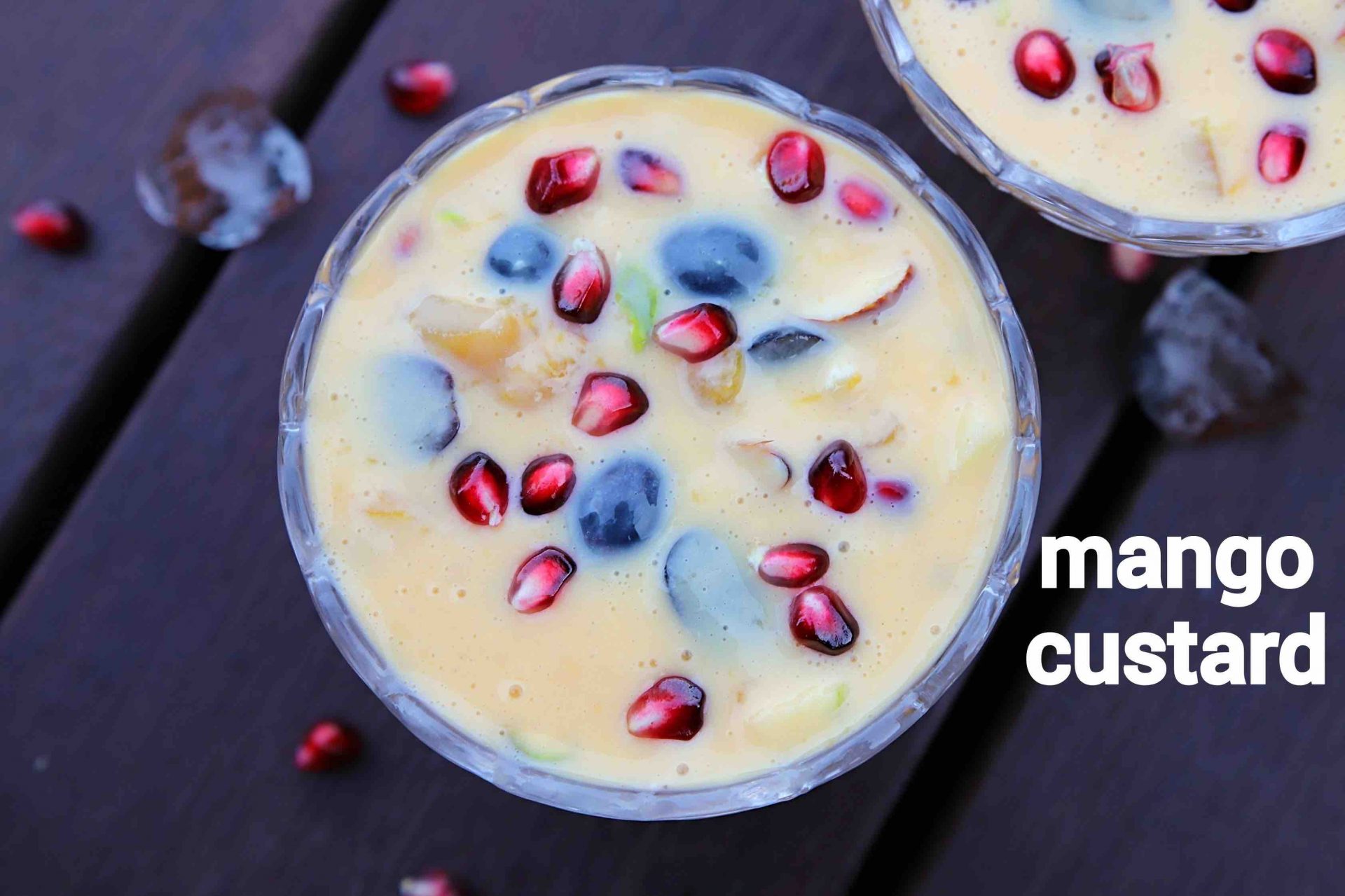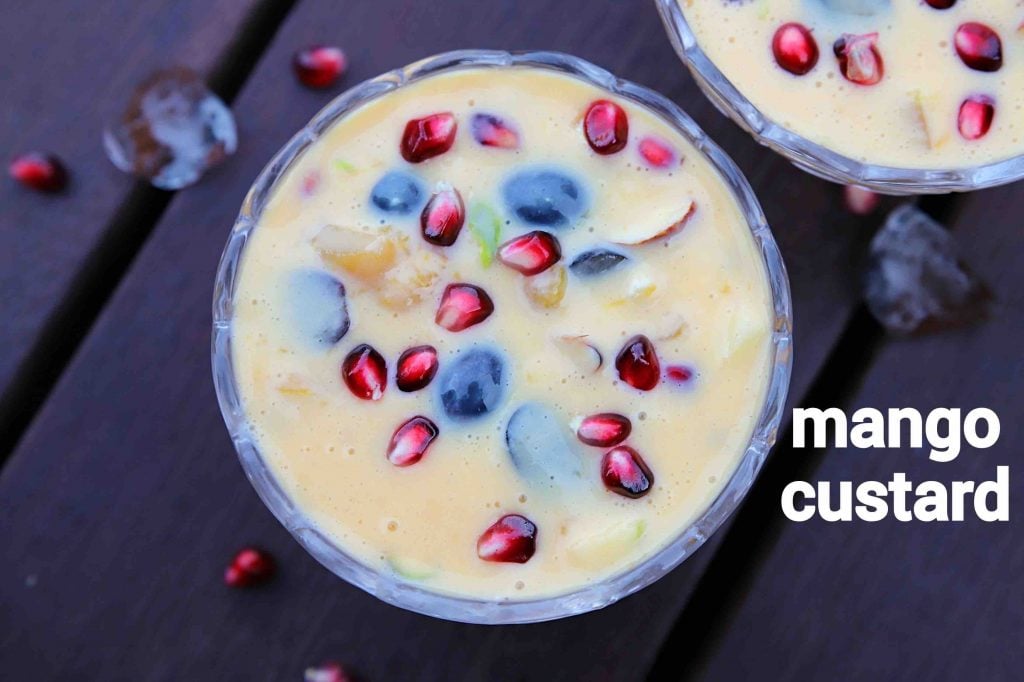 furthermore, i would like to highlight some of tips, suggestions and variations to this mango custard recipe. firstly, i would heavily recommend using sweet ripe mangoes for this recipe. particularly, alfonso, badami, neelam, kesar or any tried and tested ones. you can find the list here. secondly, you can also use store bought mango pulp as an alternative to the fresh fruits. you may have to verify if it has any added sweeteners or sugar in store bought mango pulp. lastly, adding fruit toppings to this custard recipe is completely open-ended. try to mix and match and also make it colourful if you are planning to serve it to kids or guests.
finally, i would like to highlight my other desert recipes collection with this post of mango custard recipe. it includes recipes like fruit salad, mango kulfi, mango ice cream, mango pudding, mango lassi, mango falooda, royal falooda, custard caramel, custard ice cream and custard cake. in addition to it do visit my other related recipes collection like,
mango custard video recipe:
recipe card for mango fruit custard:
how to make mango custard recipe with step by step photo:
firstly, in a large kadai boil 2 cup milk stirring occasionally.

pour the custard milk stirring continuously. to prepare custard milk, stir in 3 tbsp custard powder in ¼ cup cold water.

stir for 2 minutes or until custard milk is well combined with milk.

now add ¼ cup sugar and stir well.


cook on low flame for 10 minutes or until milk thickens and turns creamy.

cool the mixture completely.

further, add ¾ cup mango pulp. to prepare mango pulp, blend ¾ cup mango in a blender.


whisk smooth until custard and mango pulp is well combined.

further add 3 tbsp pomegranate, 6 grapes, ¼ apple and 3 tbsp mango.

also add 2 tbsp almond, 2 tbsp pistachios, 2 tbsp cashew and ¼ tsp cardamom powder.

mix well until fruits are well combined.

cover and refrigerate for 1 hour.

finally, enjoy mango custard chilled topped with more dry fruits.

notes:
firstly, add fruits of your choice like strawberry, banana and papaya.
additionally, cook the custard on low flame else there are high chances for lumps formation.
also, adjust the amount of sugar depending on the sweetness of mango.
finally, mango custard recipe stays good for a week when refrigerated.