milk cake recipe | milk cake kalakand sweet recipe | milk cake mithai with detailed photo and video recipe. an indian sweet dessert recipe prepared from solidified, sweetened milk which is prepared during festival and religious events. an instant version of the same recipe is prepared with paneer and condensed milk, but traditionally it is prepared by solidifying the milk.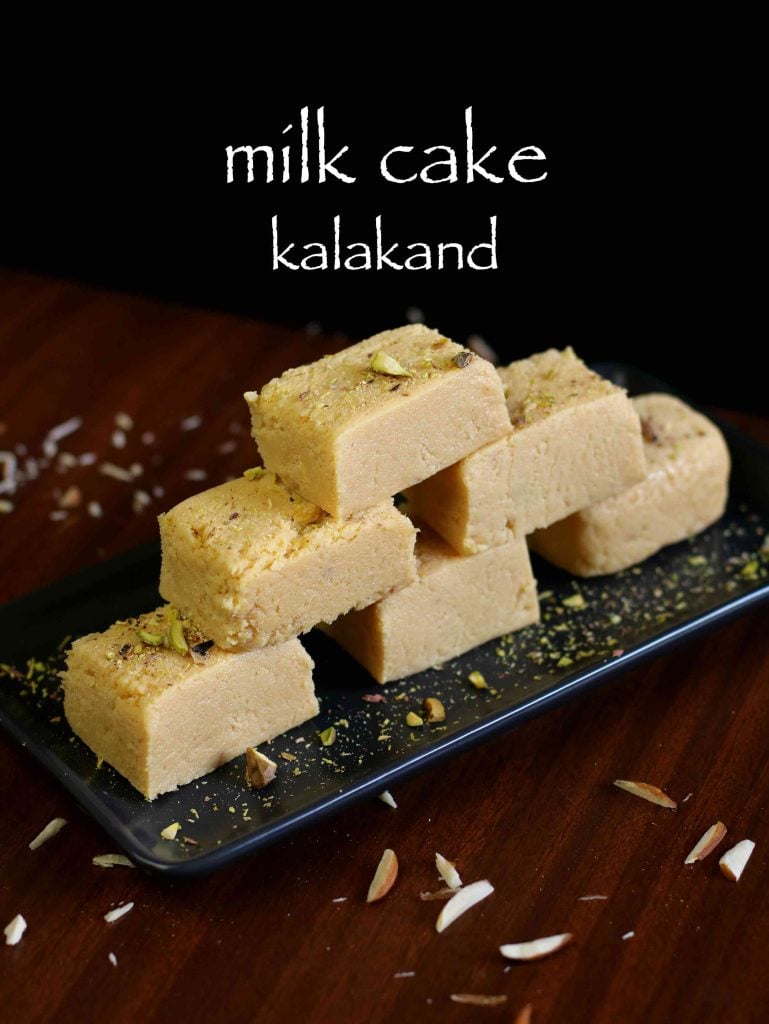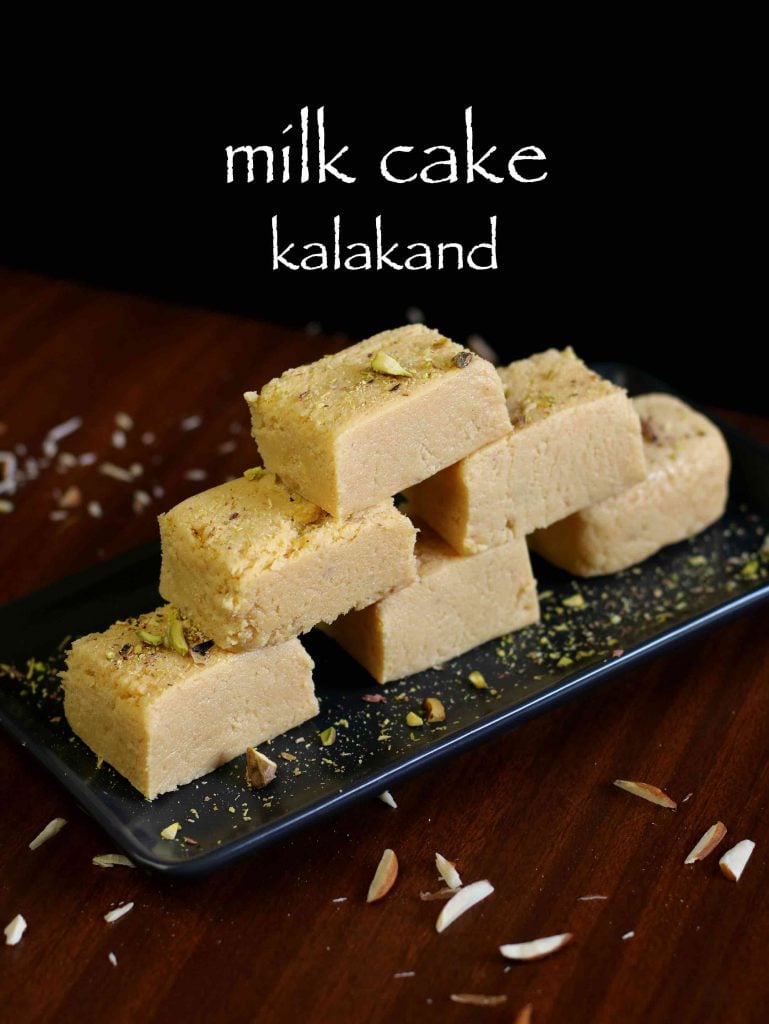 milk cake recipe | milk cake kalakand sweet recipe | milk cake mithai with step by step photo and video recipe. this exotic milk based sweet is also known as kalakand which was traditionally originated from rajasthan. popularly milk cake recipe is prepared during holi, eid, diwali and navaratri festival, but certainly can be prepared without any occasions and served as dessert.
i have already shared the instant kalakand recipe which has similar characteristics to milk cake recipe. in instant kalakand, i used homemade paneer and mixed with condensed milk to achieve the thick cake like consistency. well it is a cheat or instant version, however in this recipe i have shown how the milk solids are prepared traditionally by evaporating the moisture from milk. it can be time consuming and monotonous, but certainly the end result would definitely make you happy.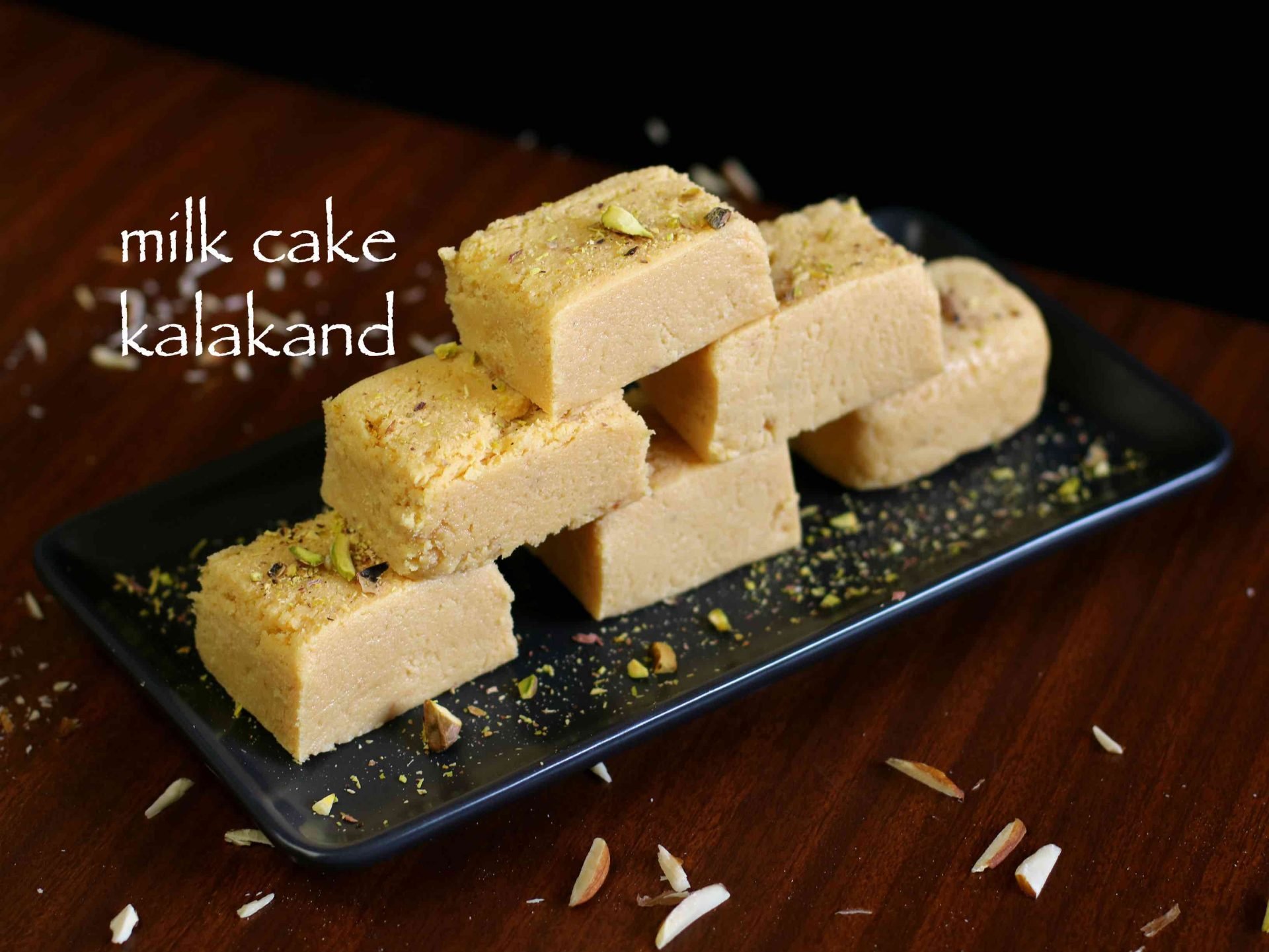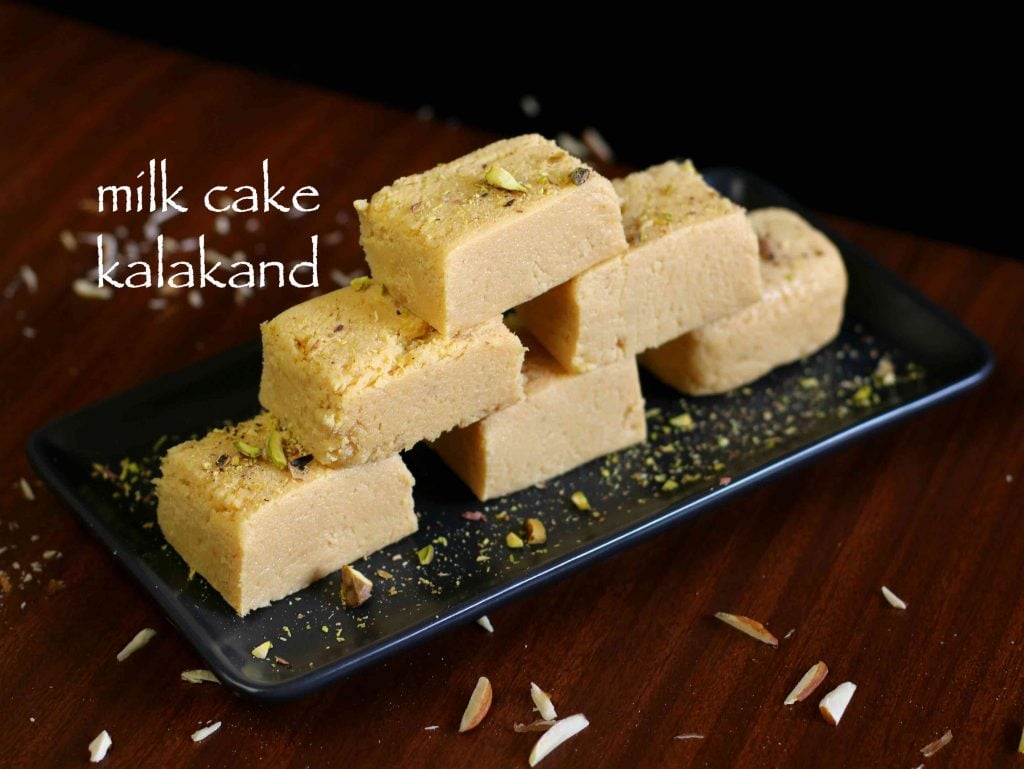 furthermore some important tips and suggestions for a perfect soft and moist milk cake kalakand sweet recipe. firstly, i have used full cream cows milk for this recipe and i would heavily recommend to use the same. basically full cream milk would yield more milks solids as compared to the skim milk. secondly, add the lime juice or vinegar only after milk has been reduced to one third. otherwise if added early it would turn to paneer with excess water. lastly, once the milk solids are formed, pour them into a steel or aluminium container. this would help to retain the heat and achieve the proper texture and colour to milk cake.
finally i would request you to check my other indian sweet recipes collection from my blog. this includes, rasgulla, rasmalai, gulab jamun, kala jamun, malpua, chumchum, besan ladoo, coconut burfi and instant jalebi recipe. in addition do visit my other recipes collection board like,
milk cake kalakand sweet video recipe:
recipe card for milk cake kalakand sweet:
how to make milk cake with step by step photo:
firstly, in a large thick bottomed pan heat milk.

heat the milk on medium flame and keep stirring occasionally.

boil the milk and reduce it to half.

also keep stirring in between till the milk reduces and thickens completely.


now in a cup take 2 tbsp of water and 2 tsp of lemon juice. mix well.

pour the diluted lemon water onto the milk keeping on low flame.

furthermore, simmer for 2 minutes without stirring.


stir and allow the milk to curdle.

now add 1 cup of sugar.

stir continuously and dissolve the sugar well.

keeping the flame on low as the milk splutters.

milk thickens and turns slightly golden brown.

also the milk mixture starts to separate pan.

now add cardamom powder and mix well.

transfer the milk mixture to greased steel vessel.

with the back of spoon level it up.

allow to cool in 12 hours or till they cool completely.

once it is cooled completely, separate the sides with the knife.

reverse and unmould the cake.

finally, cut the milk cake kalakand into pieces and garnish with chopped pistachios.

notes:
firstly, use full quality thick milk for more rich flavour.
also boil the milk on medium flame else it might burn.
additionally, use evaporated milk to reduce the cooking time.
finally, milk cake kalakand stays good for a week when refrigerated.