top 7 ginger benefits | diy home remedies with ginger along with photos. gingers are considered as one of the best flowering plant with several health benefits. ginger are not only used in cooking but also used in non-cooking purposes. they are widely used for medicinal purposes, skin care and also for hair care. i have mentioned 7 major uses and tips of ginger in this article however there are myriad uses and significance of ginger.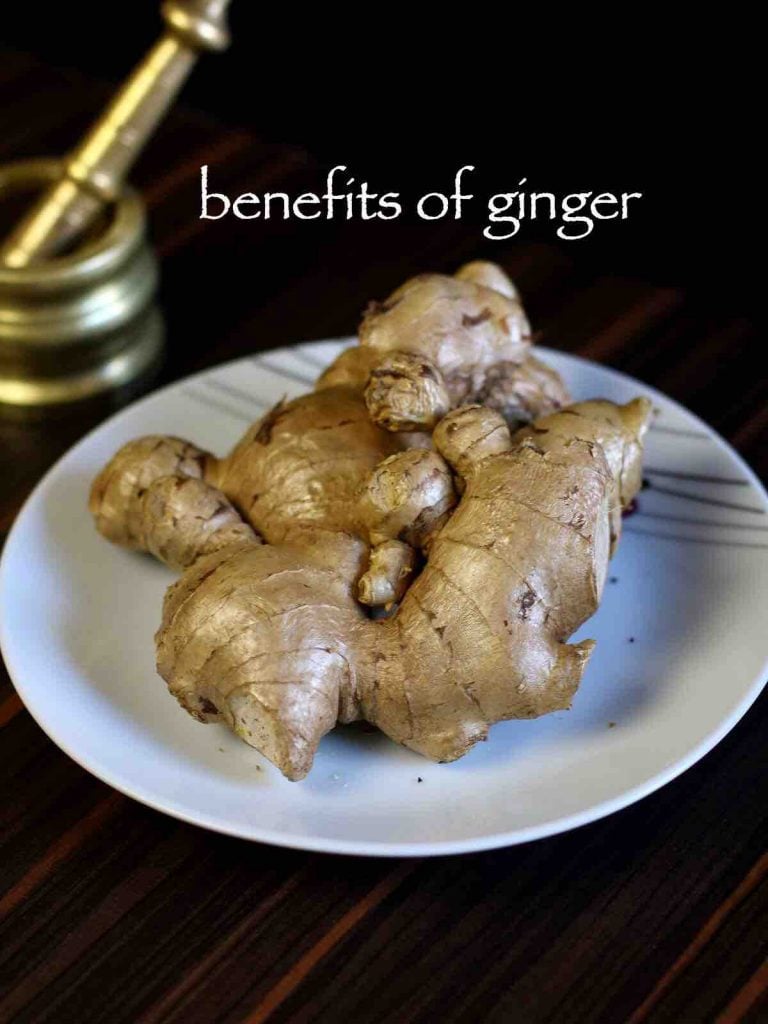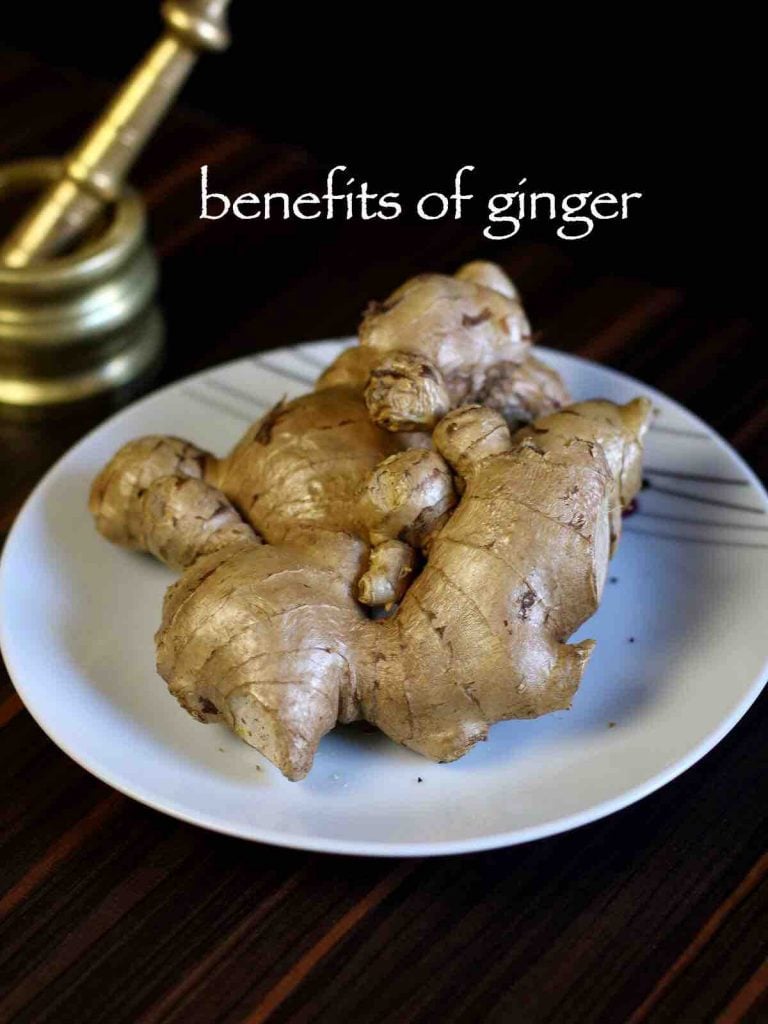 top 7 ginger benefits | diy home remedies with ginger
with step by step photos. ginger scientific name is '
zingiber officinale'
. ginger can be consumed fresh, dried or in powdered form for more health benefits. ginger is called as 'shunti' in kannada, 'adrakh' in hindi, 'ale' in marathi, 'inci' in tamil and malayalam, 'allam' in telugu.
in addition, the chemical composition of ginger helps to prevents nausea and morning sickness. ginger also helps in reducing arthritic joint pain. adrak are also added to our diet as it helps in lowering cholesterol, avoids diarrhea and reduces muscle pain. it gives soothing effect on digestive tract and to nerves by maintaining circulation of blood. lastly, it improves brain function and controls asthma. ginger is originated in southern asia and grown in tropical areas all over the world.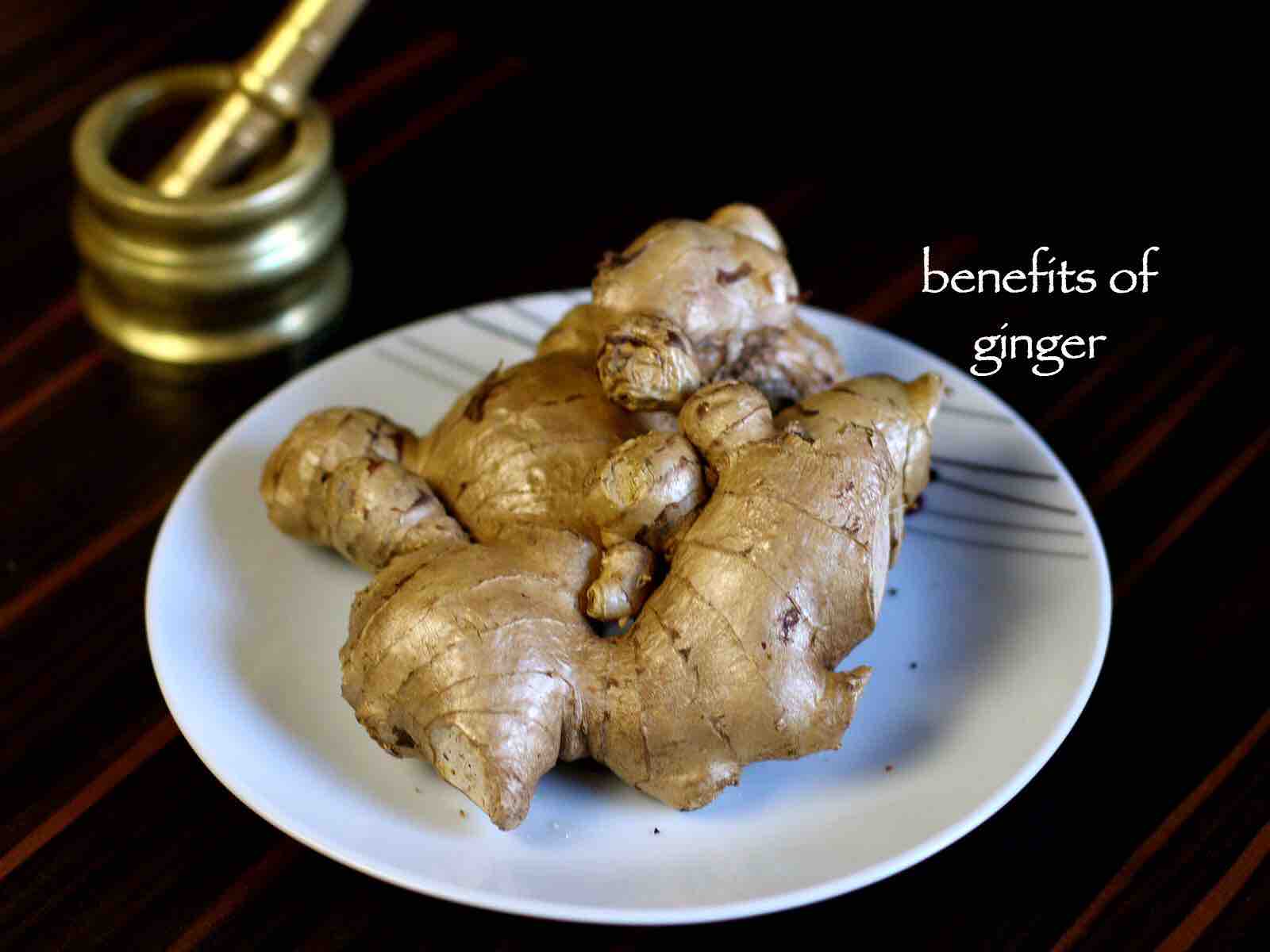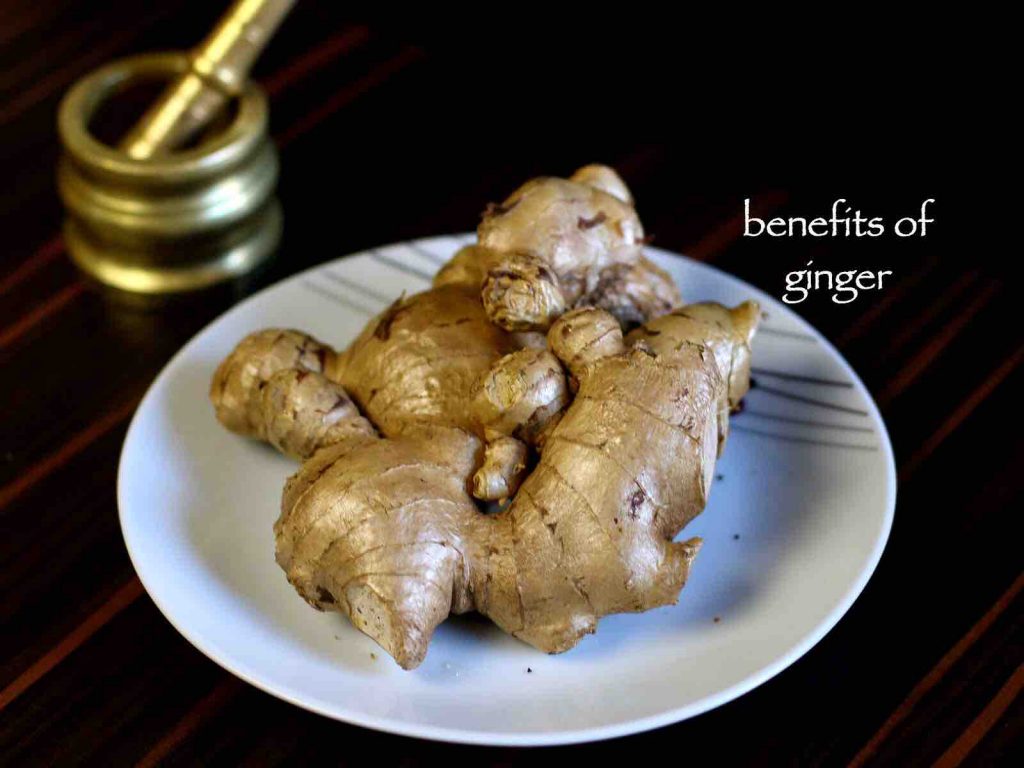 furthermore, the most popular ginger tea is a best remedy for cold, fever and migraine problems. however, allergic symptoms caused by ginger may result in skin rash, dry cough, itchy eyes, diarrhea, vomiting and many more. there are many health benefits of ginger during pregnancy. however should be consumed limited as may result in miscarriage.
finally, i would like to conclude with one of the basic ginger benefits. ginger is a very common ingredient in every indian kitchen and used in most recipes. the main significance of ginger is it is used as a flavoring agent in foods and beverages. the special fragrance and flavour of ginger introduces a new dimension to any recipes.
top recipes using ginger:
tips of ginger & ginger benefits – health and hair benefits:
firstly, consuming 4 tsp ginger juice with 4 tsp honey and 2 tsp lemon juice with water reduces cold.

sun dry the peeled and cut ginger pieces in a covered bottle for 12 days. consuming 2-4 pieces everyday solves digestive issues.

also dried ginger mixed with little jaggery and 1 glass of milk. consumed every morning cures stomach ache and  increases digestion.

in addition, ginger with honey cures cough.


cut ginger into pieces and rub on scalp to prevents baldness and hair growth.

also cut ginger and mix it with honey and leave for half an hour. consuming this prevents skin aging.

finally, to store ginger in bulk, keep ginger under stones and consume whenever required.

notes:
firstly, eating too much ginger may cause heartburn, stomach upset, diarrheas, mouth irritation.
always store ginger in plastic zipper bag or refrigerated, away from sunlight.
in addition, ginger oil on hair makes hair soft, shiny and reduces dandruff.
furthermore, ginger helps in curing loss of appetite, indigestion, boosts immunity, heals ulcers.
it also fight against cancer and bacterial infection.
finally, the other ginger benefits is to reduce menstrual pain and lowers blood sugar.