bread balls recipe | bread potato balls | bread bites recipe with detailed photo and video recipe. an interesting and tasty snack recipe made with leftover bread slices and spiced potato fillings. it is an ideal evening snack which can be made within minutes and can be served to any age group. the recipe is very similar to the popular bread roll or bread pakora, but differs with shape and also with the spices added in it.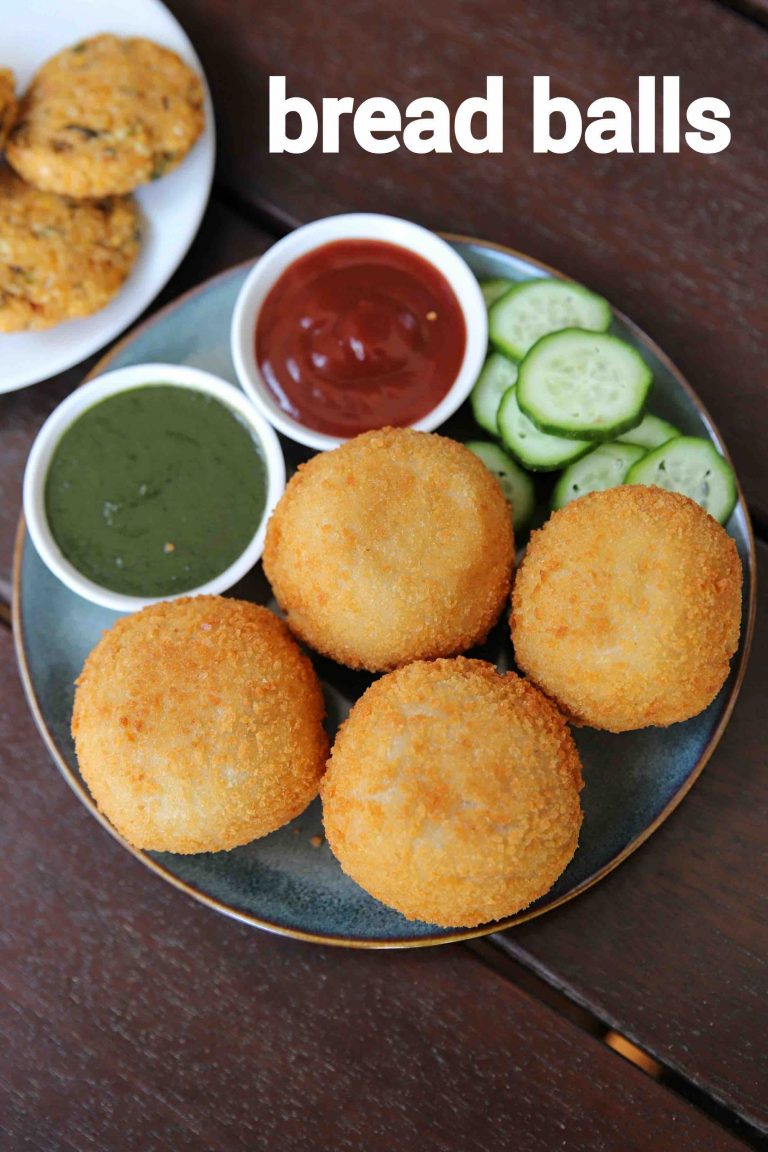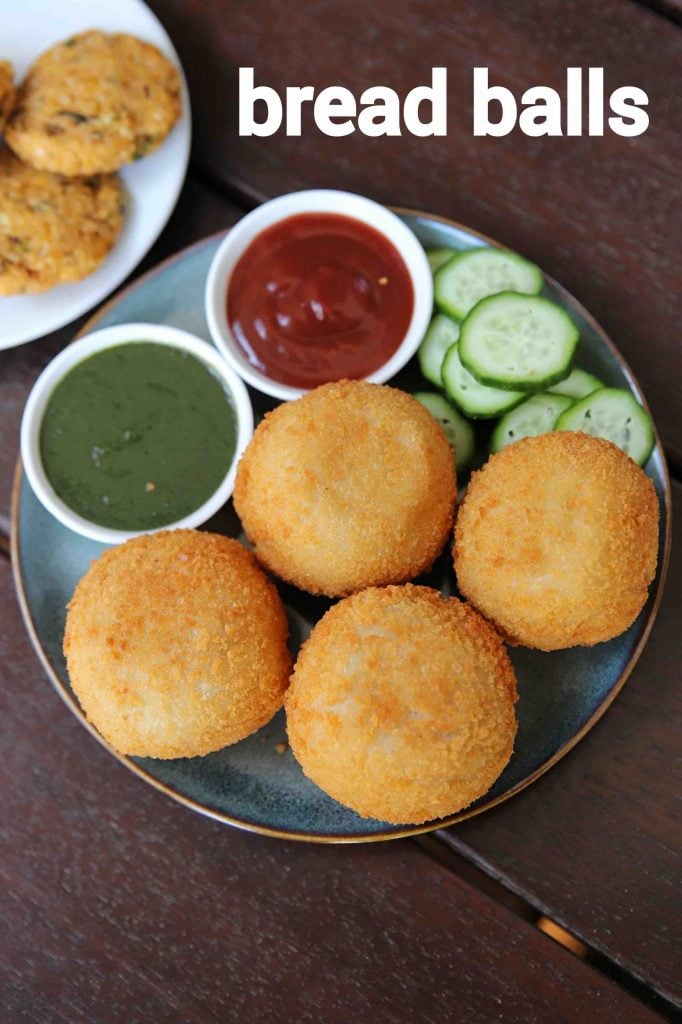 bread balls recipe | bread potato balls | bread bites recipe with step by step photo and video recipe. bread slices are source for many indian snack recipes apart from the conventional sandwich recipes. one of the popular leftover alternatives with the bread slices are the bread rolls or the bread pakora recipes. yet there are other alternatives and bread balls recipe is one such popular possibility with less hassle.
i am not a huge fan of sandwich recipes, yet we do get bread packets regularly as my husband like to have toast and avocado for breakfast. obviously he would not be able to finish all the bread slices before the expiry date and i do not like to waste food. hence i always continuously look for leftover recipes, particularly from bread slices. as a matter of fact, you may have already got that feeling through my website. i have posted quite a few snack recipes with leftover bread slices. it includes recipes like dosa, idli, vada, samosa, kachori and even dessert recipe. i personally like the deep-fried snack from bread slices, but it is completely up to your preference and you can use it as it is.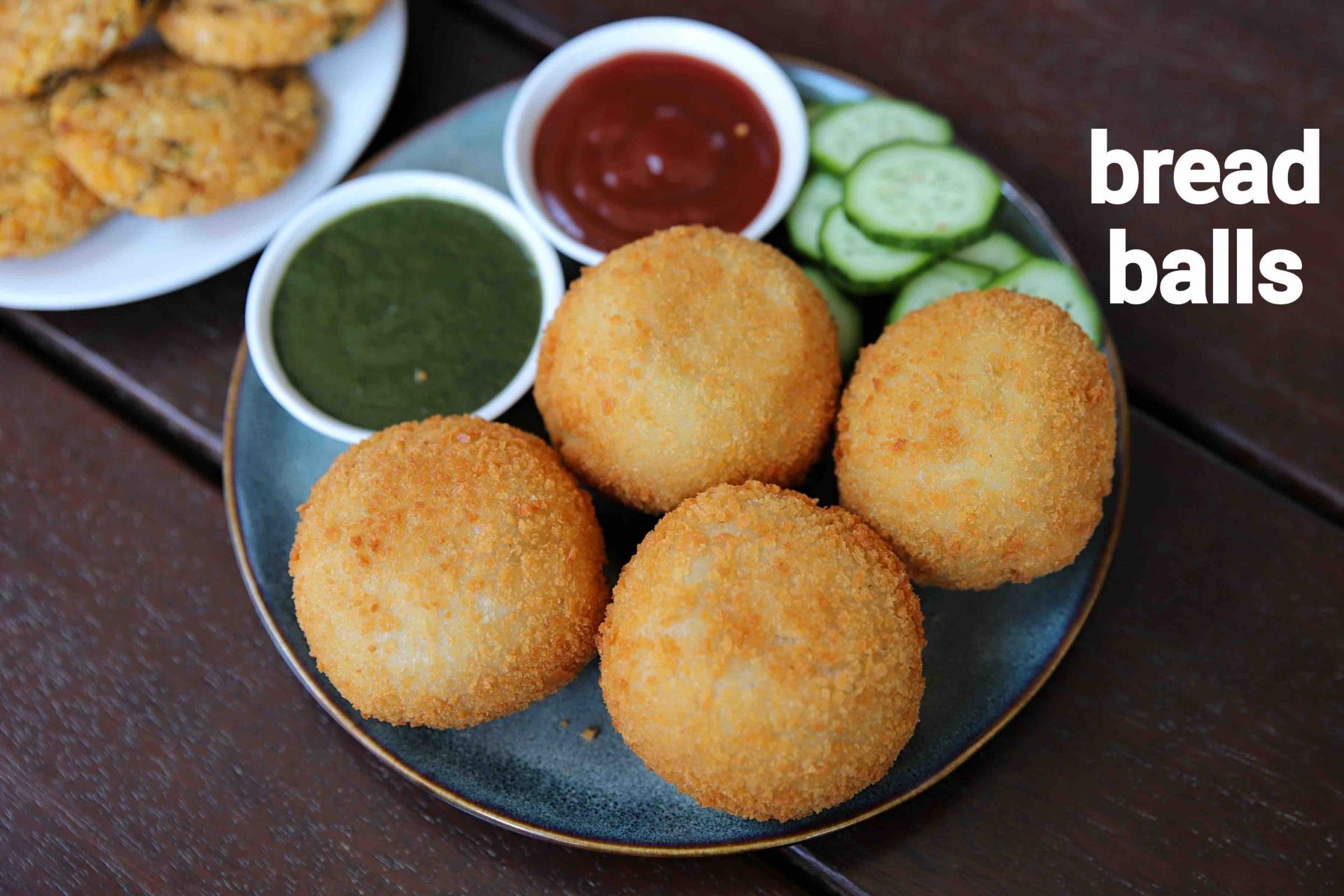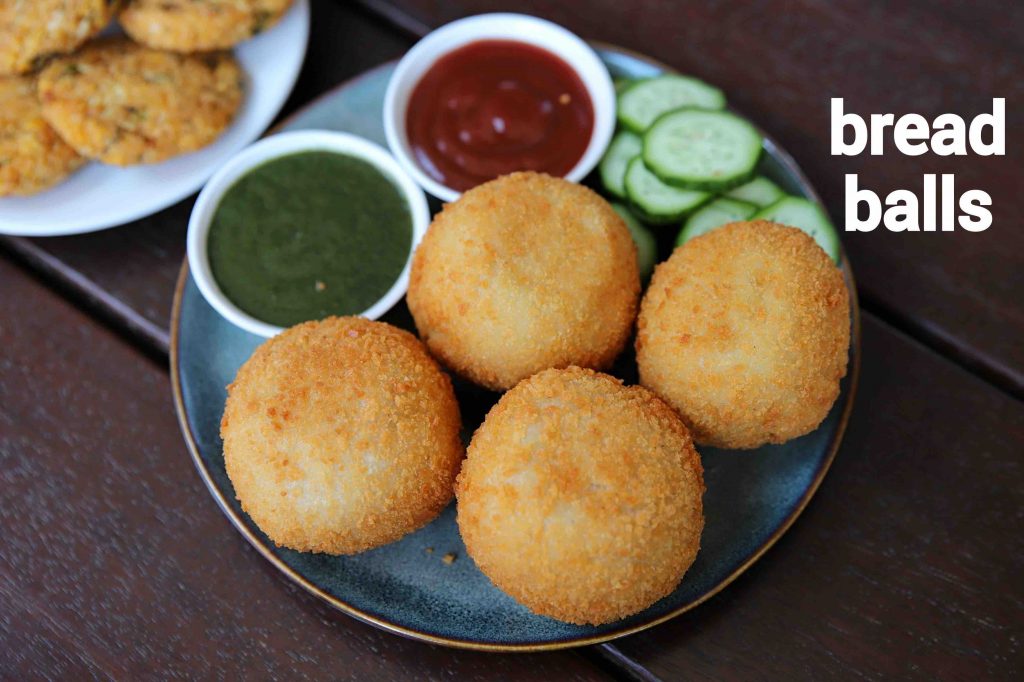 furthermore i would like to include some tips, suggestions and variations for a perfect bread balls recipe. firstly, the ideal bread slices for this recipe is the white plain flour-based bread. do not attempt with wheat or multi-grain as you need plain flour gluten to shape the snack. secondly, while shaping, ensure it is shaped properly with a tight seal to block the stuffing. otherwise the stuffing may ooze our while deep frying and you may not be able to reuse the oil. lastly, the snack is ideal if served immediately once it is deep-fried. it may turn soggy and may lose shape if it is rested for a while after deep frying.
finally i request you to visit my other snacks recipes collection with this post of bread balls recipe. it mainly includes related recipes like bread roll, bread pizza, bread cheese balls, bread bhatura, bread dhokla, bread kachori, homemade garlic bread, bread pakora, instant bread medu vada, bread vada. further to these i would also like to highlight my other detailed recipes collection like,
bread balls video recipe:
recipe card for bread potato balls recipe:
how to make bread balls with step by step photo:
firstly, in a large bowl take 3 potato.

add 1 chilli, ½ tsp ginger paste, ½ tsp turmeric powder, ½ tsp cumin powder, ½ tsp garam masala and ½ tsp coriander powder.

also add ¼ tsp ajwain, 2 tbsp pudina and ¾ tsp salt.

mix well making sure everything is combined well forming a dough.


furthermore, take bread slices and cut the sides.

dip the bread slice into the water just for a second and squeeze off the excess water.

make sure to squeeze the bread slice completely else it will absorb oil while deep frying.


place the ball shaped prepared stuffing.

and wrap the bread making sure to pinch the edges and secure tight. if unable to hold the shape dip your finger in water and make bread flexible to hold and roll.

further, with the help of both hands roll to a round shape.

roll into panko bread crumbs to get more crispy layer.

deep fry the prepared bread roll into the hot oil. make sure to fry in hot oil, else bread will absorb oil and turn soggy.

stir and fry occasionally on medium flame till it turns golden brown. alternatively, bake the bread to golden brown if you are diet conscious.

finally, serve bread balls hot along with ketchup or green chutney.

notes:
firstly, use white or brown bread of your choice.
also, add vegetables of your choice to make stuffing more healthy and tasty.
additionally, fry in hot oil. else the bread will absorb oil.
finally, bread ball recipe tastes great when served hot and turns soggy once cooled.