bread malai roll recipe | malai bread roll | instant rabri malai roll with detailed photo and video recipe. it is an easy and quick indian sweet recipe made with milk solids and bread roll. basically an easier version of the popular bengali malai roll made with milk solids and milk rabdi. this recipe can be easily served as a dessert to your surprise guest as it takes only minutes to prepare compared to the traditional one.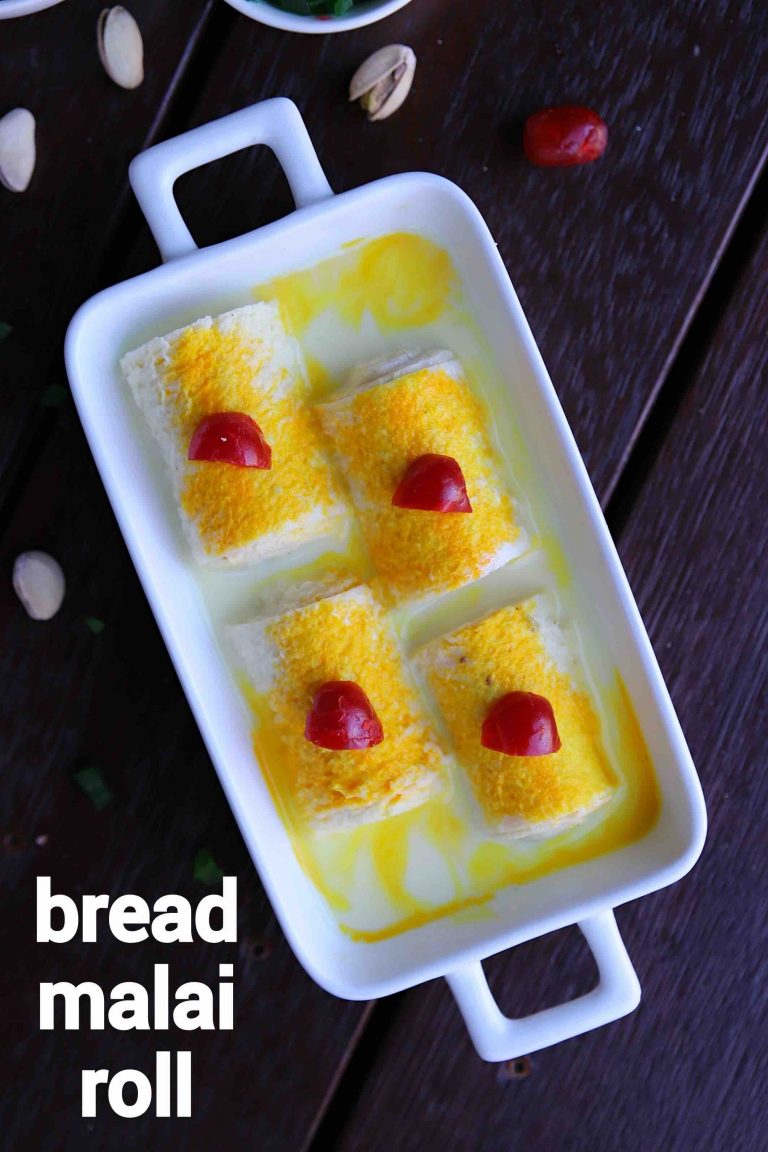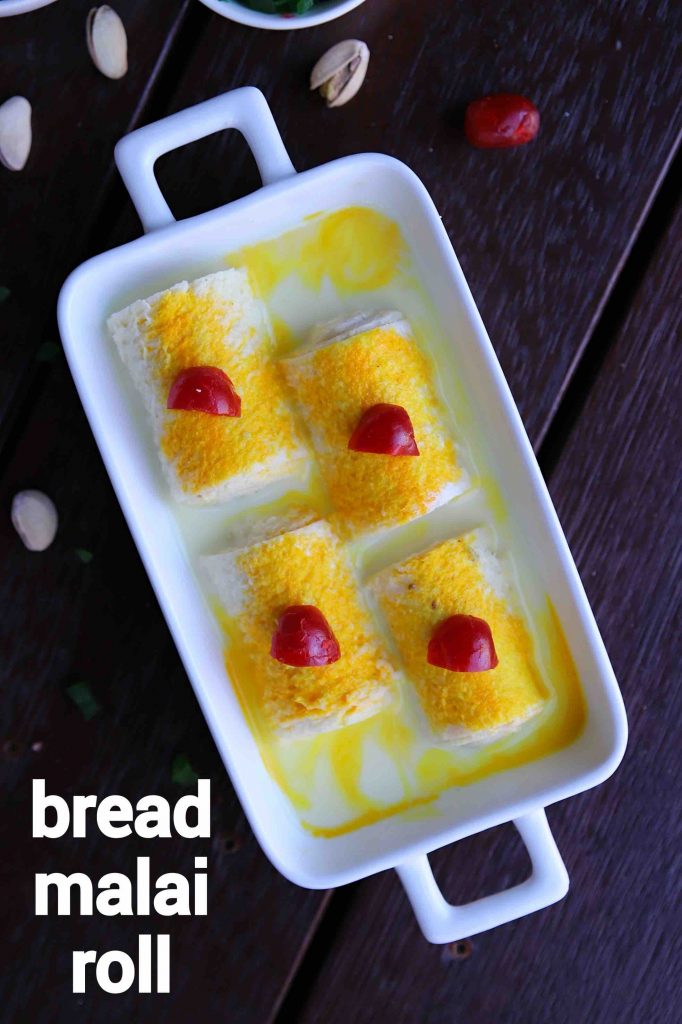 bread malai roll recipe | malai bread roll | instant rabri malai roll with step by step photo and video recipe. bengali sweets or desserts are known for their creamy and rich taste it has to offer. having said that, the traditional bengali sweets can be time-consuming or overwhelming for a novice cook. but there are quick cheat recipes made with bread and bread malai roll recipe is one such recipe which should satisfy the traditional quench.
i have always been a huge fan of instant recipes, be it a quick snack or easy dessert recipes. particularly recipes made out of leftover sandwich bread is my personal favourite. basically, the recipes made from bread are not only easy and quick but also solves the problem to finishing the leftovers. having said that i personally like the traditional bengali malai roll. it is moist, soft, rich and creamy as compared to the malai bread roll. yet while comparing the hassle and recipe steps involved in the traditional one, the bread option is boon in disguise. i make it, particularly when i have to offer some quick dessert to my guest and finish of the meal in a high note.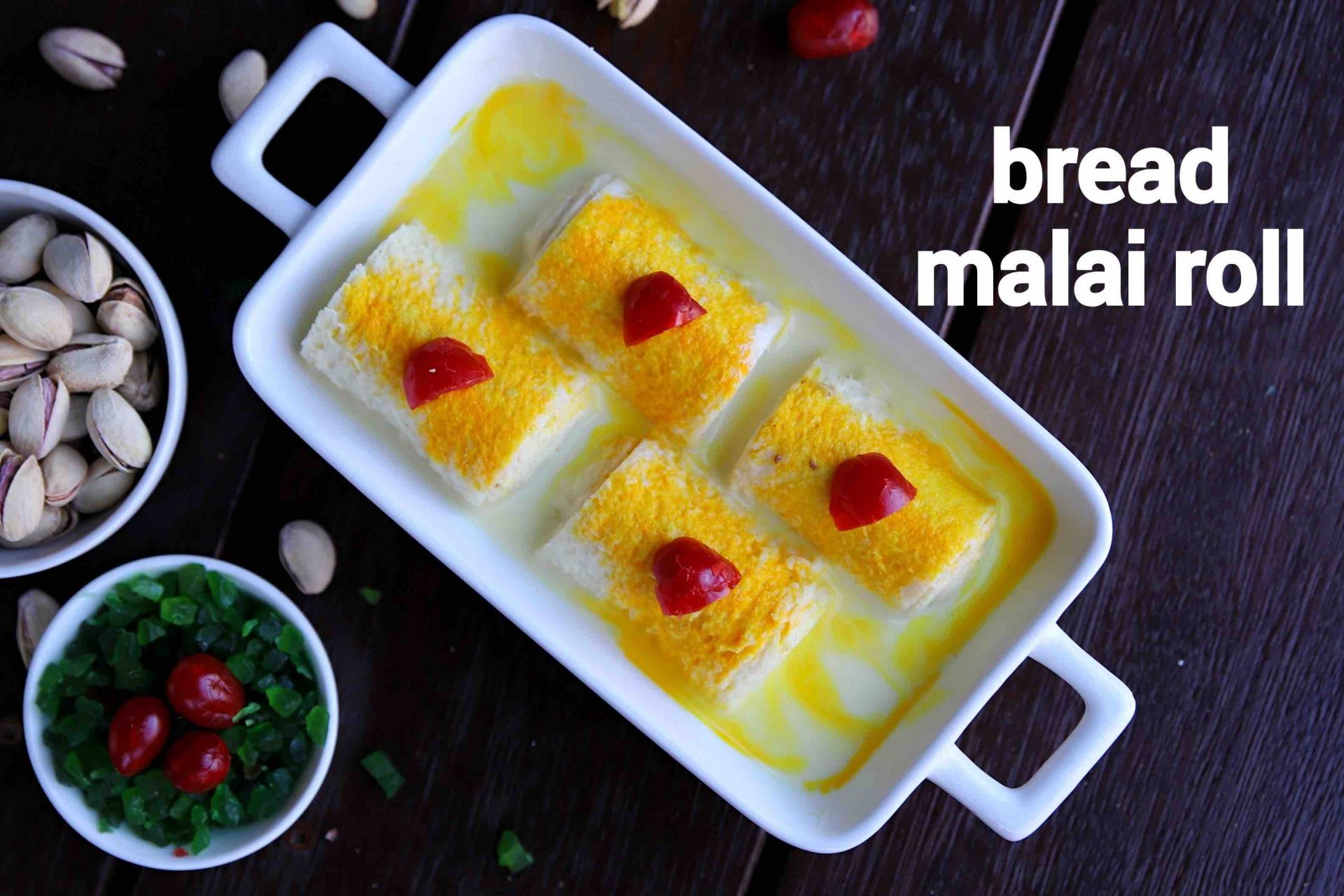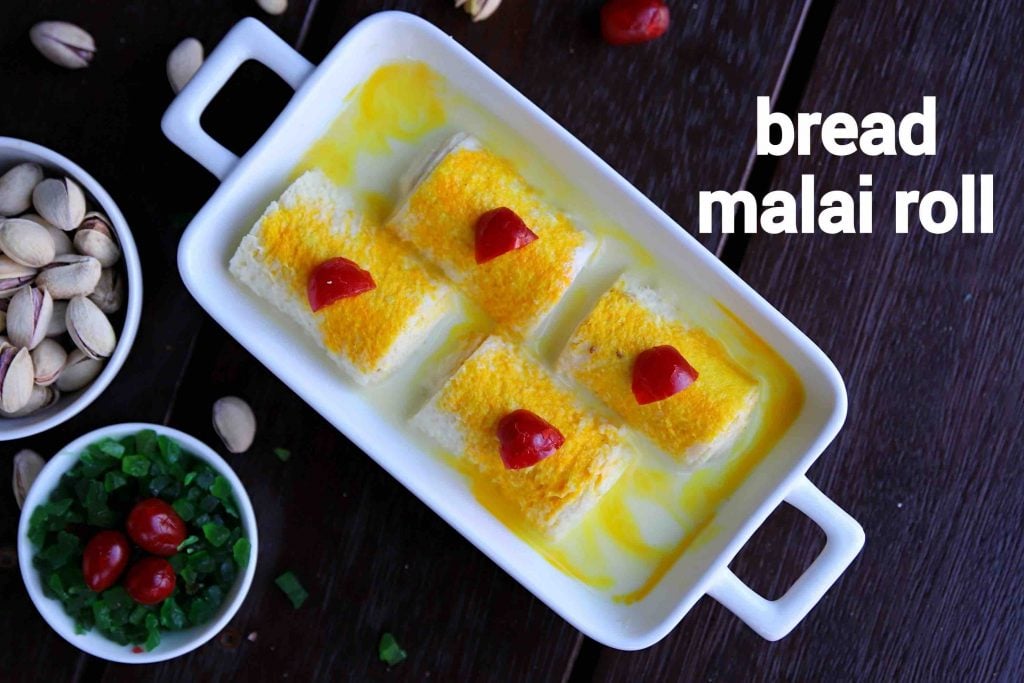 furthermore some easy and important tips, suggestions and variations for a creamy bread malai roll recipe. firstly, i would heavily recommend using white sandwich bread slices for this recipe. avoid using the wheat bread or multigrain bread or any other forms of bread as it may not yield the same result. secondly, start assembling the bread roll in the rabri sauce only when it is required. do not pre-make this as the bread roll my soak all the liquid and may turn soggy and chewy. lastly, you can choose any dry fruits as a topping for this recipe. i personally like the combination of cheery and cashew, but it is open-ended.
finally, i request you to visit my other detailed indian dessert recipes collection with this post of bread malai roll recipe. it mainly includes recipes like rasgulla, rasmalai, sandesh, milk cake, rabdi, basundi, kalakand, bread rasmalai, shahi tukda and chum chum recipe. in addition, i request you to check my other detailed recipes collection like,
bread malai roll video recipe:
recipe card for bread malai roll recipe:
how to make malai bread roll with step by step photo:
mawa paste preparation:
firstly, in a tawa heat 1 tsp butter with ¼ cup milk and 2 tbsp cream.

stir and combine well.

now add ½ cup milk powder and stir well.

break lumps making sure the mixture is a smooth consistency.


mawa paste thickens and turns creamy. keep aside.

malai milk preparation:
firstly, in a large kadai heat 1 cup milk and ½ cup cream.

stir well and boil for 2-3 minutes or until milk thickens.


now add ¼ cup sugar and stir well until sugar dissolves.

add ¼ tsp cardamom powder and mix well. malai milk is ready.

bread malai roll preparation:
firstly, take a bread slice and roll thin trimming off the edges.

spread a tbsp of mawa paste uniformly.

top with 2 tbsp of nuts (cashew & almonds).

cut into half and roll tight.

place the rolled malai bread in a deep serving plate.

pour in prepared malai milk slowly.

decorate with saffron milk and top with a cherry.

finally, refrigerate for 30 minutes and bread malai roll is ready to be served.

notes:
firstly, use fresh bread else it may break while rolling.
also, you can use store brought mawa if you do not want to prepare from scratch.
additionally, malai milk needs to be flowing consistency else it will be difficult for bread to absorb.
finally, bread malai roll recipe tastes great when served chilled.