cabbage vada recipe | cabbage vadai | cabbage dal vada with detailed photo and video recipe. an easy and simple savoury snack recipe made with chopped cabbage and mixed lentils. the recipe is an ideal alternative to the popular chana dal vada or mixed dal vada with the flavours of cabbage. the recipe can be served as a side dish to many rice and dal or rasam based meal, and also as a simple coffee or tea time snack.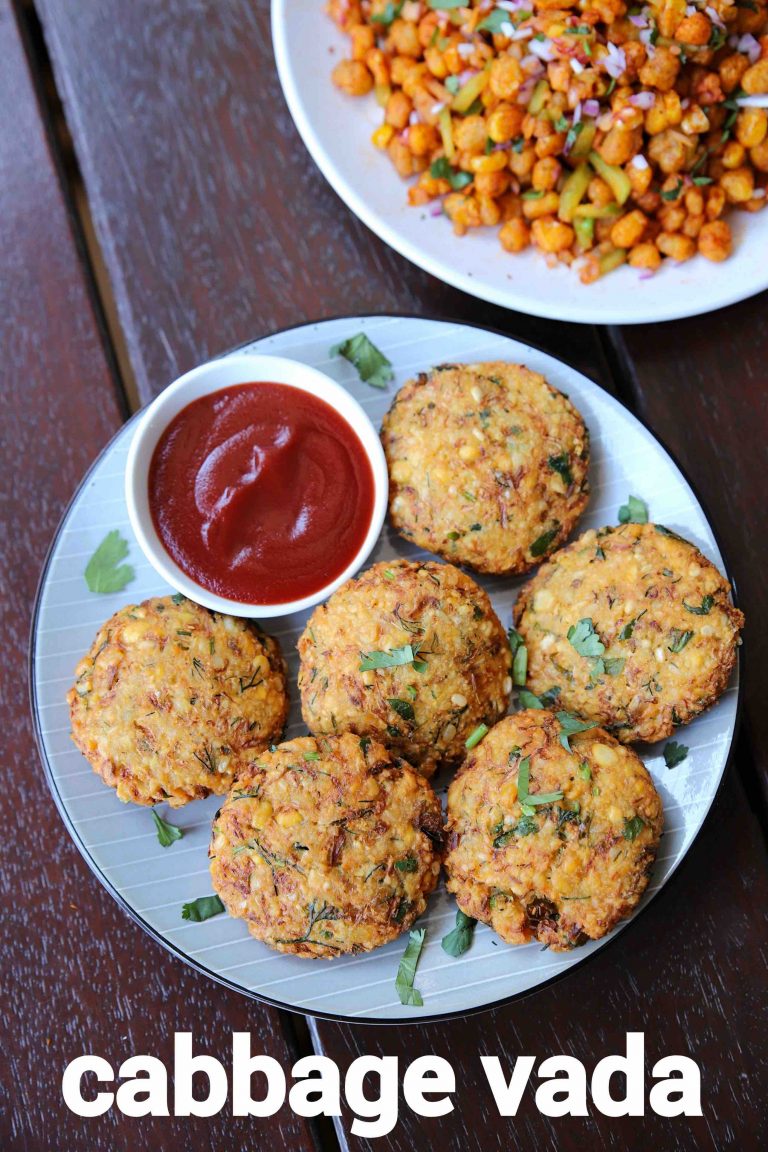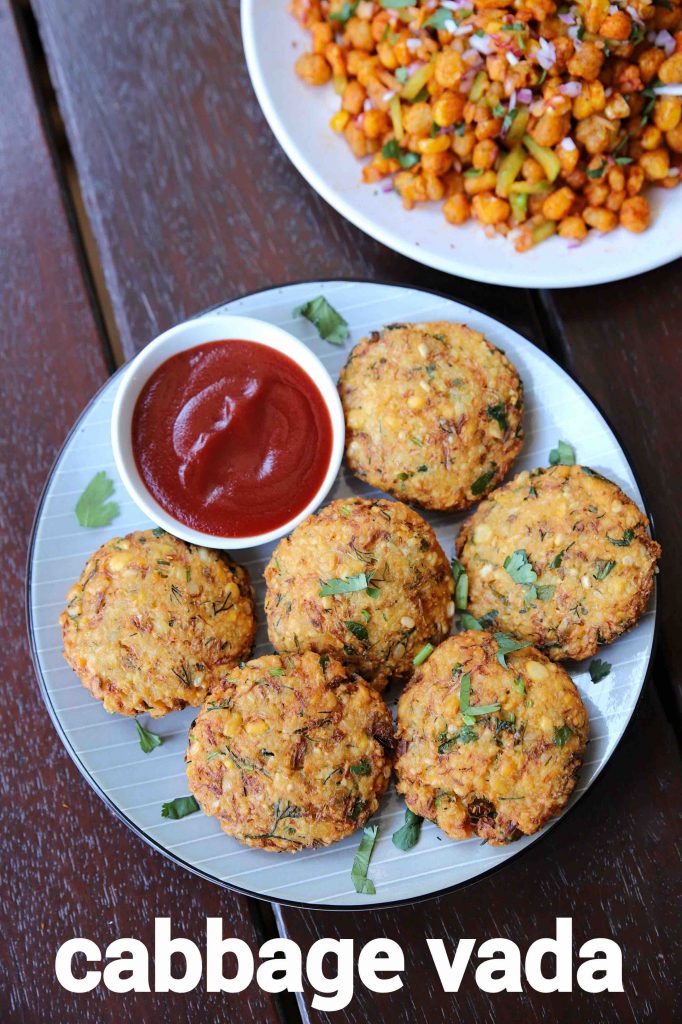 cabbage vada recipe | cabbage vadai | cabbage dal vada with step by step photo and video recipe. dal based vada recipes are very common across india and particularly in south india. it is generally made with chana dal vada, but can also be made with choice of dal and mixed dal variations with some veggie toppings. one such simple and easy vadai variation is the cabbage vada recipe, known for its simplicity and flavour.
i have posted quite a few lentil-based vada recipes till now, but this recipe of cabbage vada recipe is a unique one. in my previous posts of vada recipes, i have used herbs like dil leaves and coriander leaves. but this recipe is a first of its kind recipe where veggies are used in combination with lentils. i personally like the combination of lentil and herbs like dill leaves which leaves a strong flavour to these vada. yet this recipe of cabbage vadai has its own flavour and taste. as a matter of fact, you can extend this recipe by adding those herbs as it does not alter the taste and flavour of this recipe.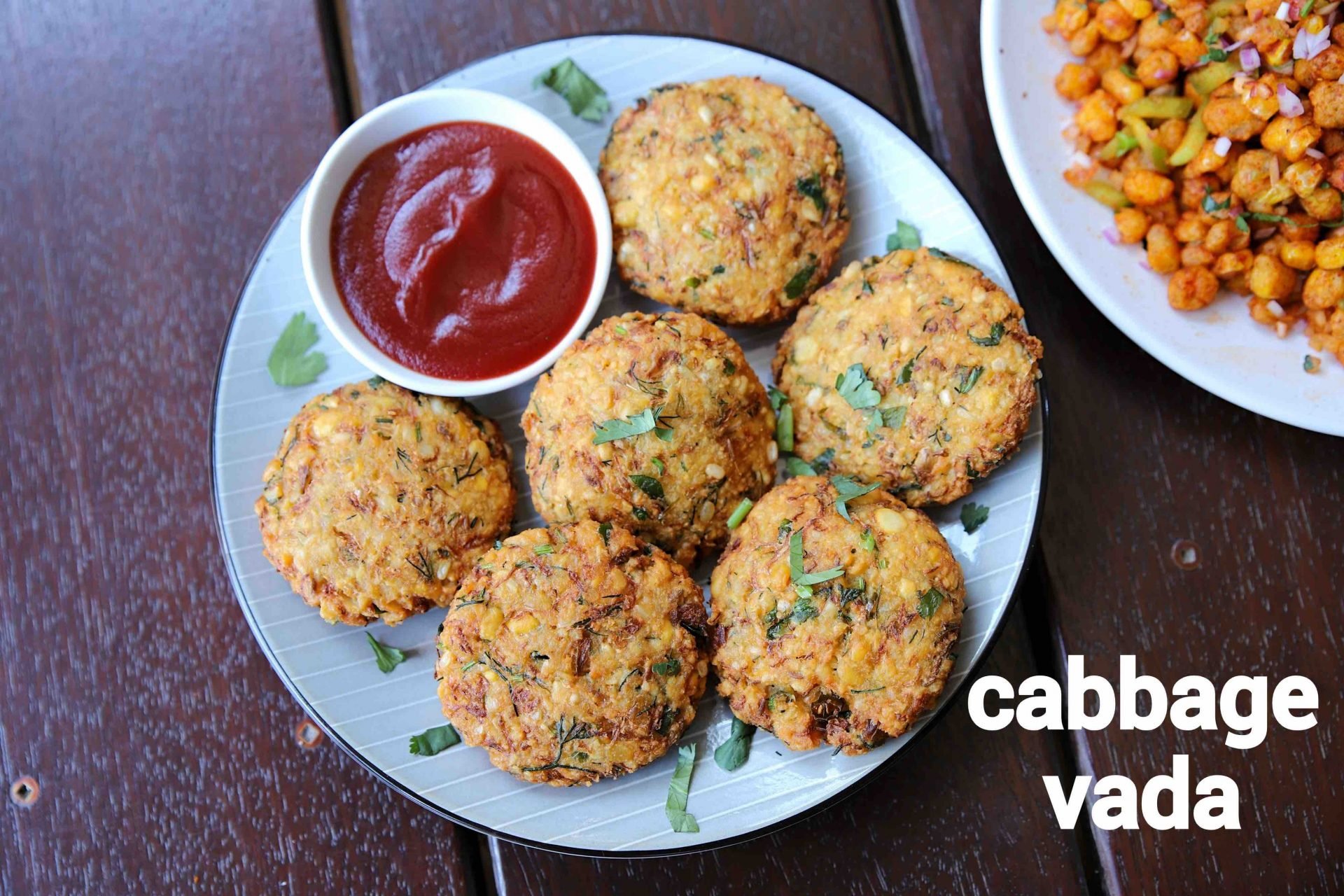 furthermore, i would like to add some more tips, suggestions and variations for a perfect cabbage vada recipe. firstly, i have used the combination of mixed lentils in this recipe, which includes chana dal, toor dal and urad dal. yet you can make this recipe with just one lentil, perhaps with chana dal. secondly, while you are deep frying these vada's you should be using low to medium flame. in addition, deep fry these in small batches so that it gets cooked evenly. lastly, you can easily preserve it in an airtight container for longer shelf life. also as it loses its crispiness as it is rested. hence it is recommended to finish it asap.
finally, i request you to check my other snacks recipes collection with this post of cabbage vada recipe. it mainly includes recipes collections like, cabbage pakoda, kat vada, poha vada, thayir vadai, bonda, dal vada, sabudana vada, mirchi bada, instant bread medu vada, bread vada. further to these i would also like to highlight my other detailed recipes collection like,
cabbage vada video recipe:
recipe card for cabbage vadai recipe:
how to make cabbage vada with step by step photo:
firstly, in a large bowl take ¾ cup chana dal, ¼ cup urad dal and ¼ cup toor dal.

soak in enough water for 2 hours.

drain off the water completely and rest for 10 minutes.

blend to a coarse paste without adding any water.


transfer the dal mixture to a large bowl.

now add 2 cup cabbage, 1 chilli, 2 tbsp coriander, 2 tbsp dill leaves, few curry leaves, 1 tsp cumin, pinch hing and 1 tsp salt.

squeeze and mix well combining the mixture well.


make a soft dough adding 2 tbsp of rice flour if the mixture is watery.

grease hands with oil and prepare small balls, flatten the vada.

and deep fry in hot oil. or preheat and bake at 180 degree celcius for 25 minutes or until it turns golden and crisp.

also, stir occasionally till until the dal vada turns golden and crisp.

finally, serve cabbage vada hot along with masala chai.

notes:
firstly, make sure to squeeze off water from cabbage if there is excess moisture.
also, do not add water while grinding as the dough turns watery.
additionally, fry on medium flame to get a crunchy bite and golden rich colour.
finally, cabbage vada recipe tastes great for 2 days when stored in an airtight container.