dry garlic chutney recipe | dry garlic powder | dry garlic chutney powder with detailed photo and video recipe. an authentic and spicy flavoured chutney powder recipe made with dry garlic. it is an essential condiment recipe for many street food chaat recipe which acts as a taste enhancer for many dishes. yet it can also be served with rice or choice of indian flatbreads as a side dish for lunch and dinner.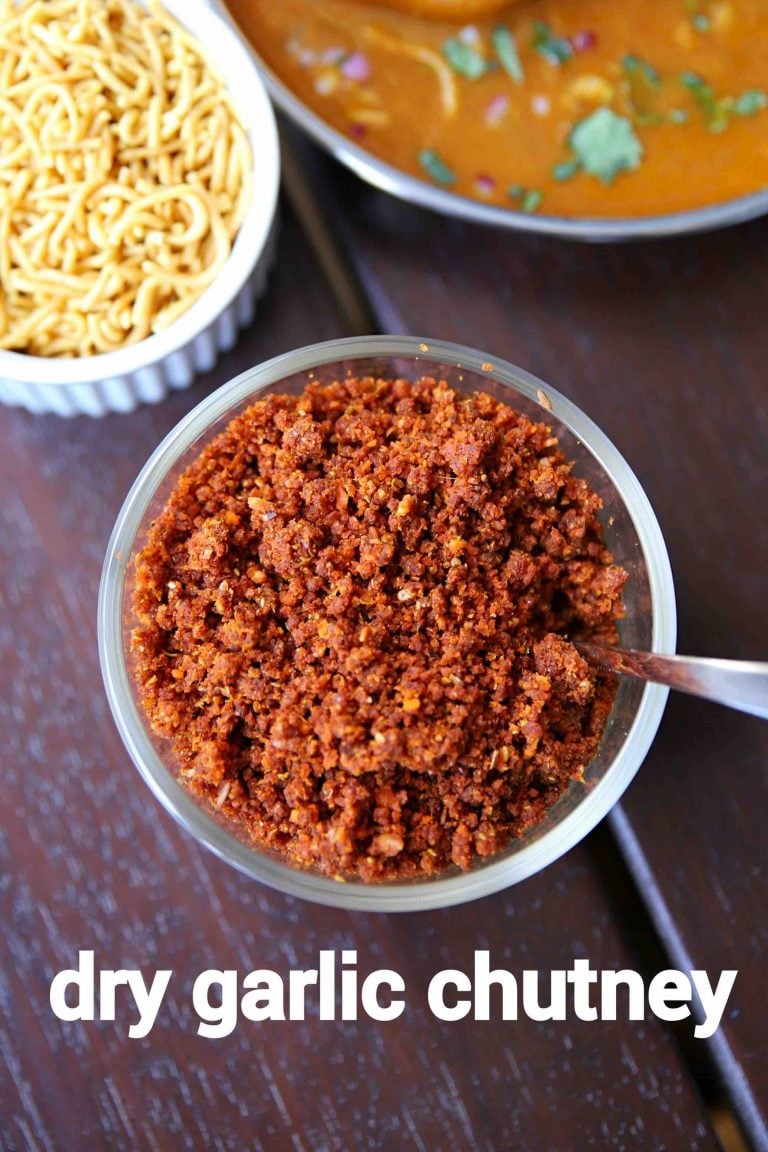 dry garlic chutney recipe | dry garlic powder | dry garlic chutney powder with step by step photo and video recipe. chaat recipe or street food recipe is a popular choice with a young audience. there are many ingredients used together to form a flavoured and tasty chaat recipe. one of the key ingredients for the chaat recipe is the dry garlic chutney recipe, which is not added for its spice and flavour but also for its strong flavour.
i had posted this recipe previously but, without any video in it. as a matter of fact, this was one of my earliest posts even without step by step photo properly. hence i thought of revisiting the post with some additional steps and procedures. the main difference i have introduced in this recipe is the number of spices included in this recipe. i have added more in terms of spices. for instance, i have added coriander seeds, methi seeds and jeera seeds which adds more flavour and texture to it. in addition i have attempted to make it more dry and powdery in texture. i was able to make dry garlic chutney recipe with the use of less oil. so when i ground it, it doesn't form the lumps in it.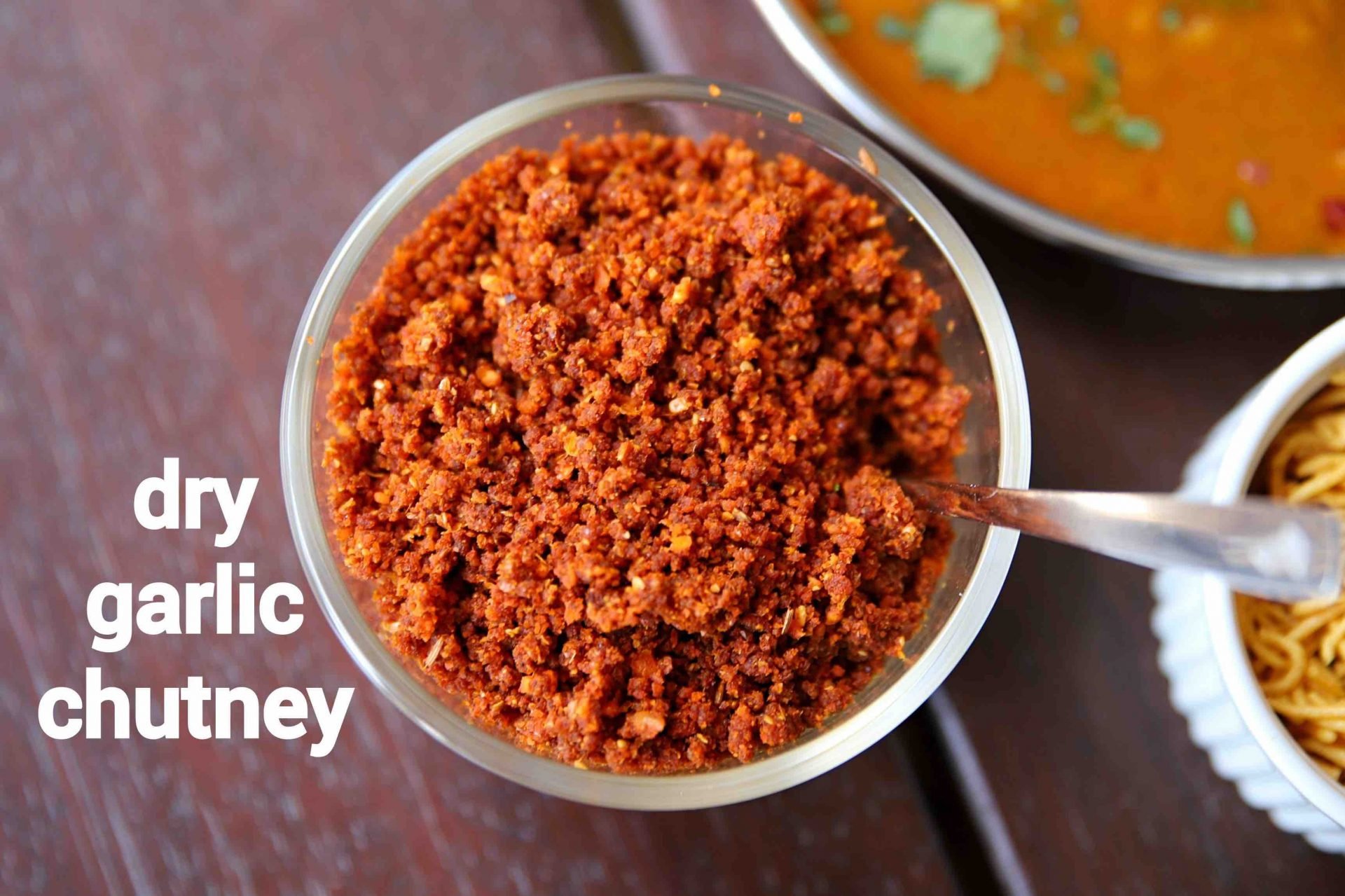 anyway, before i wrap i would like to add some tips, suggestions and variations to dry garlic chutney recipe. firstly, do not attempt to make this recipe if you do not have fresh and juicy garlic pods. for instance, if you have some leftover garlic which is not easy to peel, then it is not fresh to use. secondly, you can also add lentils in addition to the peanuts added to this recipe. adding lentils like chana dal, toor dal and even urad dal gives it a nice texture to it. lastly, you should be able to serve it to most of the breakfast recipes. as a matter of fact, you can also serve with south indian breakfast recipes like idli and dosa recipes.
finally, i request you to check my other detailed chutney recipes collection with this post of dry garlic chutney recipe. it mainly includes recipes collection like, dry garlic chutney, red chutney for chaat, garlic chutney, poondu chutney, chana dal chutney, methi chutney, red coconut chutney, lahsun ki chatni, curry leaves chutney, hotel-style coconut chutney for dosa and idli. in addition to it, i would also like to highlight my other recipes collection like,
dry garlic chutney video recipe:
recipe card for dry garlic chutney recipe:
how to make dry garlic powder with step by step photo:
firstly, in a pan heat 1 tbsp oil and add ¼ cup garlic.

saute on low flame until it turns golden brown.

now add 1 tbsp peanut and saute till peanuts turn crunchy.

further, add 1 tbsp sesame, 1 tsp cumin, 1 tsp coriander seeds and ¼ tsp methi.


saute on low flame until the spices turn aromatic.

now add ¼ cup dry coconut and saute well.

cool completely and transfer to the blender.


add 1 tbsp chilli powder, ¼ tsp turmeric, 1 tsp aamchur, pinch hing and ½ tsp salt.

blend to coarse powder without adding water.

finally, dry garlic chutney is ready to enjoy with vada pav or batata vada.

notes:
firstly, make sure to roast garlic on low flame else it remains raw from inside.
also, adjust the amount of chilli powder to your choice.
additionally, you can use desiccated coconut in place of dry coconut.
finally, dry garlic chutney recipe tastes great when prepared spicy.