garlic chutney recipe | lahsun ki chatni | lahsun ki chutney with a detailed photo and video recipe. an easy and tasty flavoured chutney recipe made with a generous amount of garlic cloves and coconut. it is an ideal condiment recipe known for its sharp and spicy taste. this chutney recipe is generally served as a side dish to rice, but also an ideal condiment to most of the south indian breakfast recipes.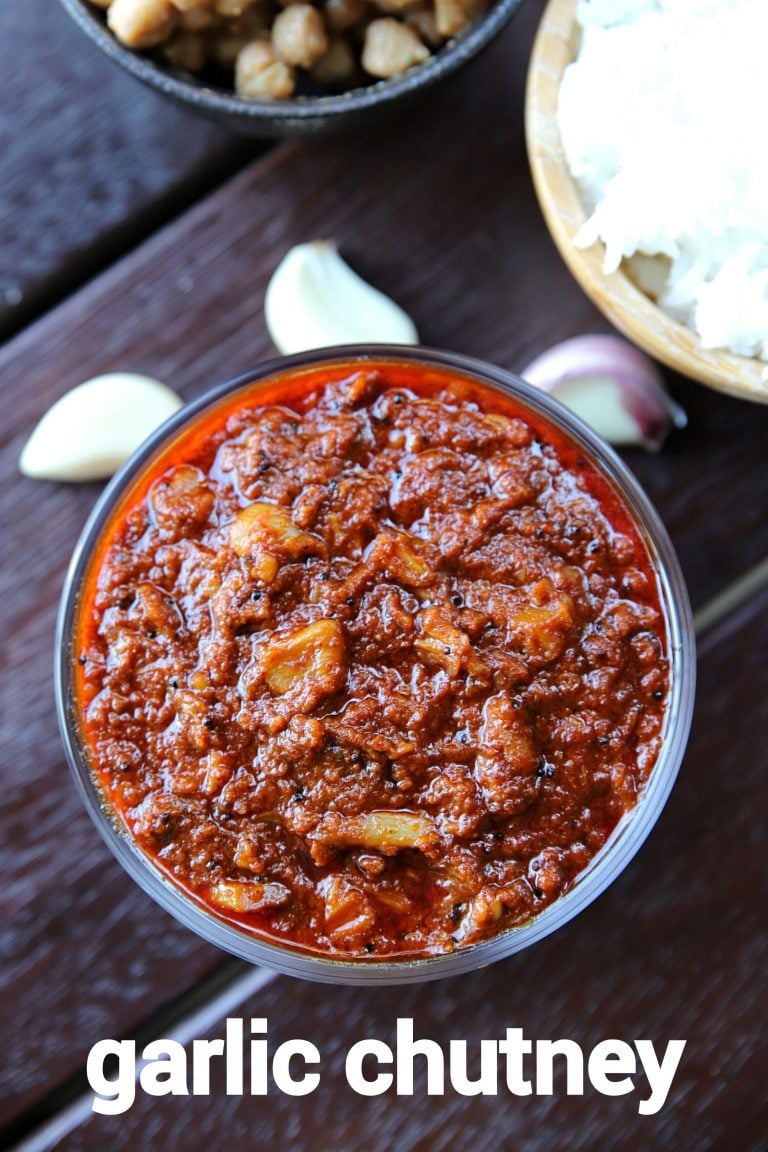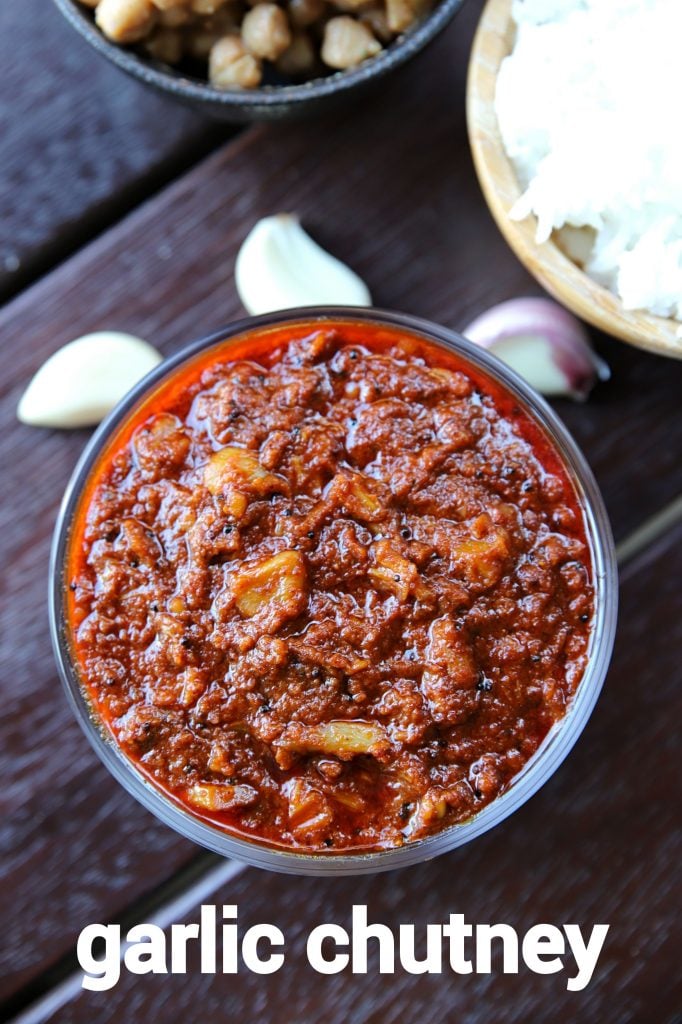 garlic chutney recipe | lahsun ki chatni | lahsun ki chutney with step by step photo and video recipe. chutney recipes are one of the favourite condiments recipes for many indian households. basically it is a multipurpose dish which can be served with rice, dosa, idli and any breakfast recipes. hence there is a huge demand for it and can be made with myriad ingredients. one such simple and easy chutney is garlic chutney recipe known for its flavour.
in my blog, i have posted many variants of garlic chutney recipe and each recipe post is slightly different from others. basically, i have tried to cover different region's lahsun ki chatni which differs with the ingredients and proportions of ingredients used. in north indian variant, coconut is never used and is made mainly with tomato and onion base. however, the south indian variant is made with coconut as its main base. some may add tomato or onion but depends upon the individual preference. in this recipe, i have tried to showcase north karnataka or maharashtra variant with a small portion of coconut in it. even though the majority of the base for this chutney is made with tomato, adding a small portion of coconut makes it an ideal condiment recipe.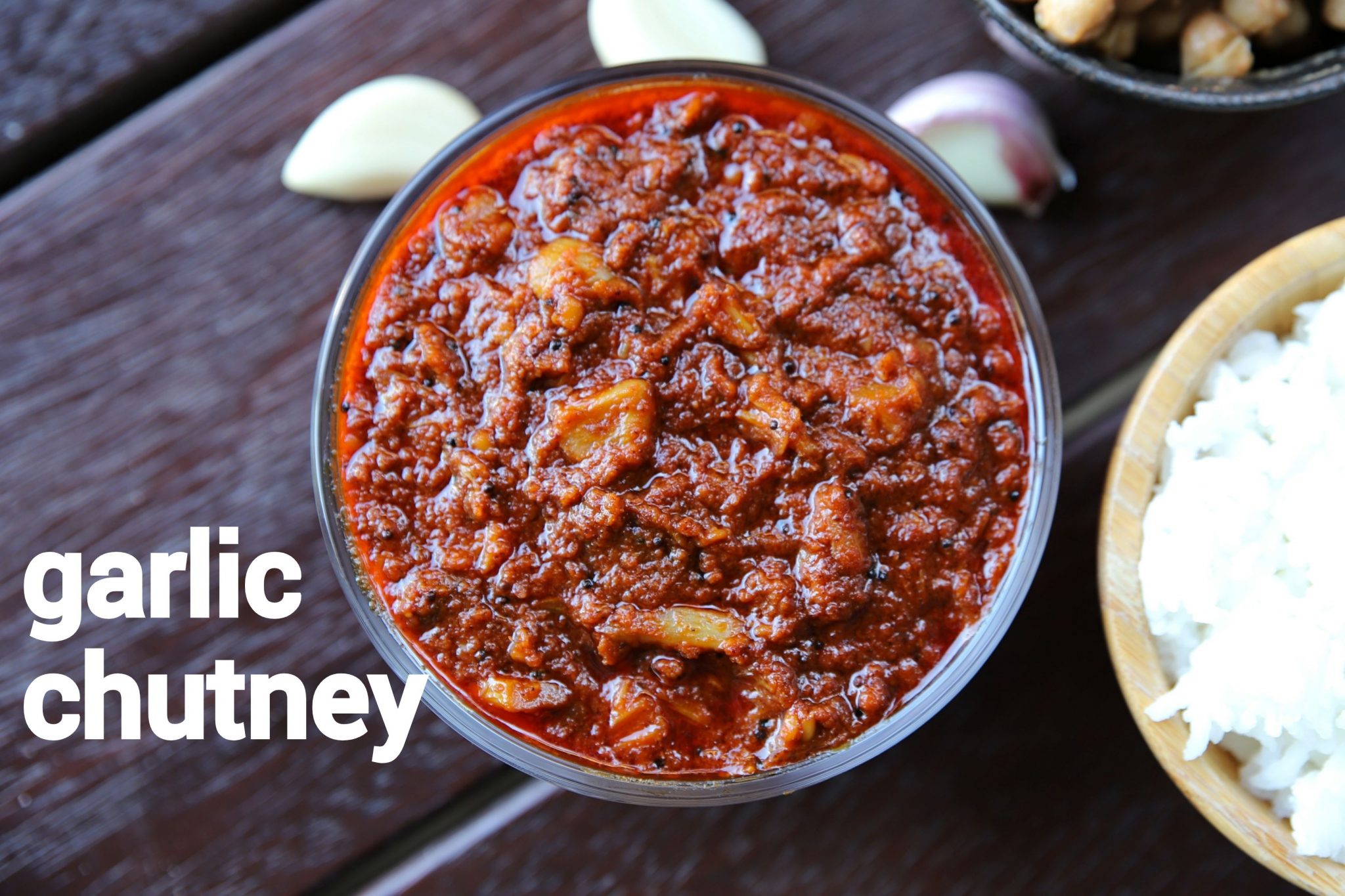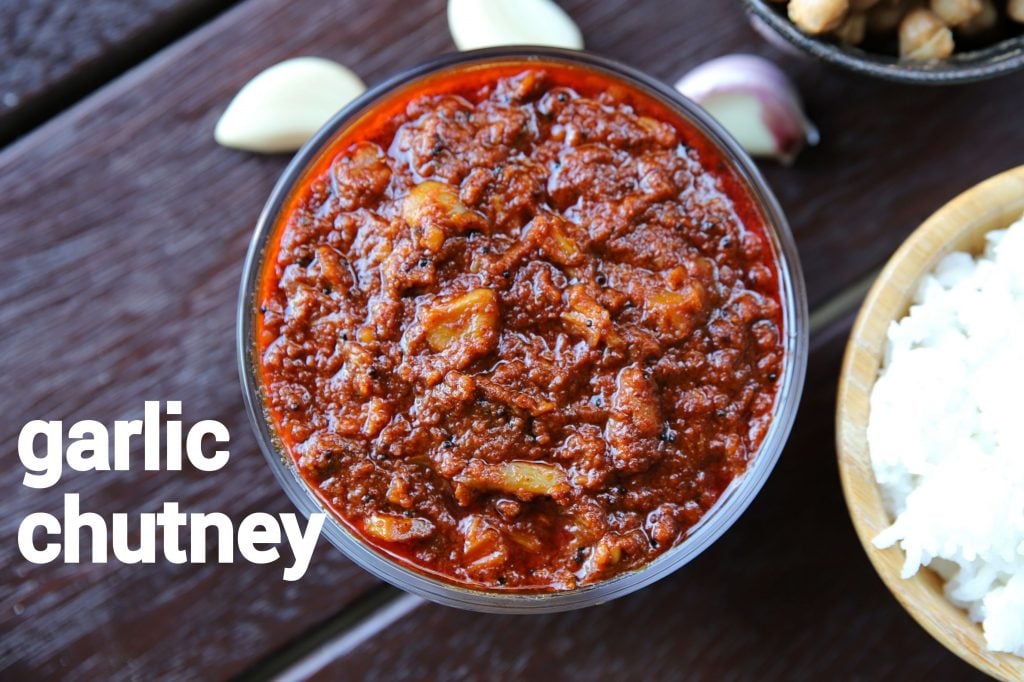 anyway, before jumping into the actual recipe, i would like to mention some tips, suggestions and variants to garlic chutney recipe. firstly, i would heavily recommend using tender and fresh garlic pods for this recipe. as a matter of fact, i would recommend using fresh ones for any garlic-based recipe. secondly, i have roughly chopped or sliced the garlic pods and added to the chutney condiment. never ever, ground the garlic pods with tomatoes as it may lead to strong and pungent garlic flavour. lastly, the chutney should last long easily for 1-2 weeks if stored in an airtight container. also, i would recommend to store the container in the refrigerator and warm it before use so that ghee would meltdown.
finally, i request you to check my other chutney recipes collection with this post of garlic chutney recipe. it mainly includes my other related recipes like, tomato pudina chutney, sweet potato chutney, dry garlic chutney, chana dal chutney, methi chutney, tomato gojju, red coconut chutney, lahsun ki chatni, curry leaves chutney, hotel style coconut chutney for dosa and idli. further to these i would like to highlight my other related recipe categories like,
garlic chutney video recipe:
recipe card for lahsun ki chatni recipe:
how to make garlic chutney with step by step photo:
firstly, in a pan heat ¼ cup ghee, splutter 1 tsp mustard, 1 tsp urad dal and pinch hing.

add ¾ cup garlic and saute on low flame.

saute until the garlic turns golden brown. keep aside.

to prepare masala paste, in a blender take ¼ cup coconut, 1½ tsp mustard, 1 tomato and 4 dried red chilli.


blend to smooth paste adding water if required. keep aside.

in a large kadai take 1 cup tamarind extract, ¼ tsp turmeric, ¾ tsp salt and ½ tsp jaggery.

mix well and boil for 5 minutes or until raw flavour disappears.


add in the prepared masala paste and give a good mix.

also, add in fried garlic and mix well.

simmer for 7 minutes or until oil separates.

finally, enjoy garlic chutney with hot steamed rice.

notes:
firstly, ghee can be replaced with oil to reduce calories.
also, make sure to cook until oil is released to increase shelf life.
additionally, adding coconut masala paste will enhance the flavour.
finally, garlic chutney recipe tastes great when served with rice.