mathri recipe | methi mathri recipe | how to make wheat flour mathri with detailed photo and video recipe. an easy and popular rajasthani deep fried snack recipe made with wheat flour and fenugreek leaves. it is flaky, crisp and has a similar texture to any popular biscuit with a longer shelf life without any preservative. as compared to other biscuits or cookies it has a sweet and savoury taste which can be served as an evening snack.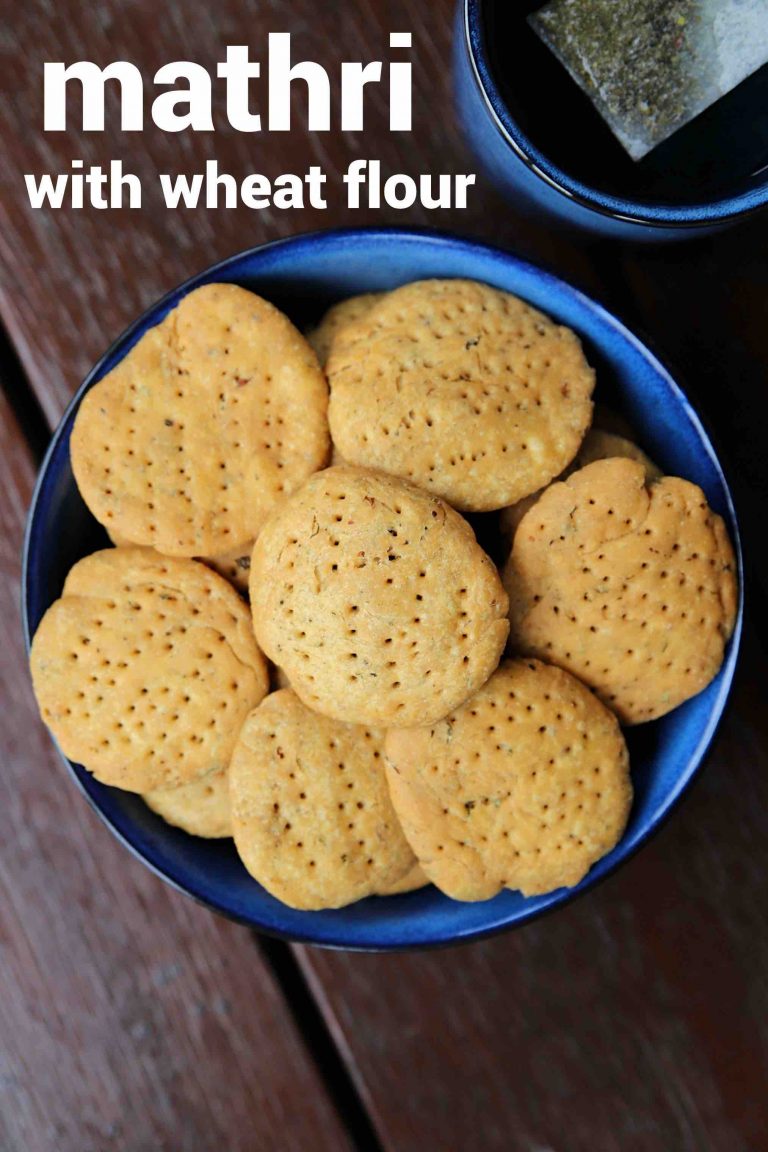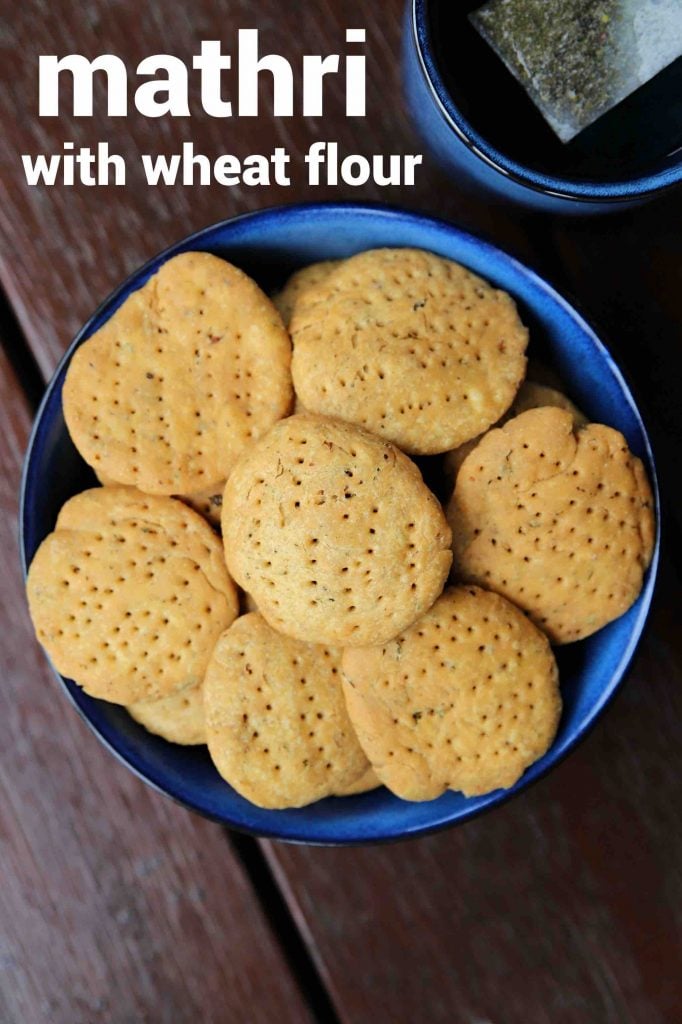 mathri recipe | methi mathri recipe | how to make wheat flour mathri with step by step photo and video recipe. deep-fried snack is inevitable in indian cuisine and has many variations and types. each state and region has adapted and developed its own variety of these snacks which would be served on different occasions. one such hugely popular rajasthani snack recipe is the methi mathri recipe known for its long shelf life.
as i mentioned earlier, there are several snacks across india and at each region, it is made for a purpose. in this particular recipe, i have used wheat flour to make it a healthy snack. but it is generally made with plain flour with flaky texture as a replacement to the traditional biscuits. typically any plain flour snacks which are deep-fried have a longer shelf life. generally, these kinds of snacks are made as an evening snack. but these can also be served as a side dish like papadums to dal rice or even rasam rice combination. well, this is my personal preference and you may not necessarily like it. but still a worth try.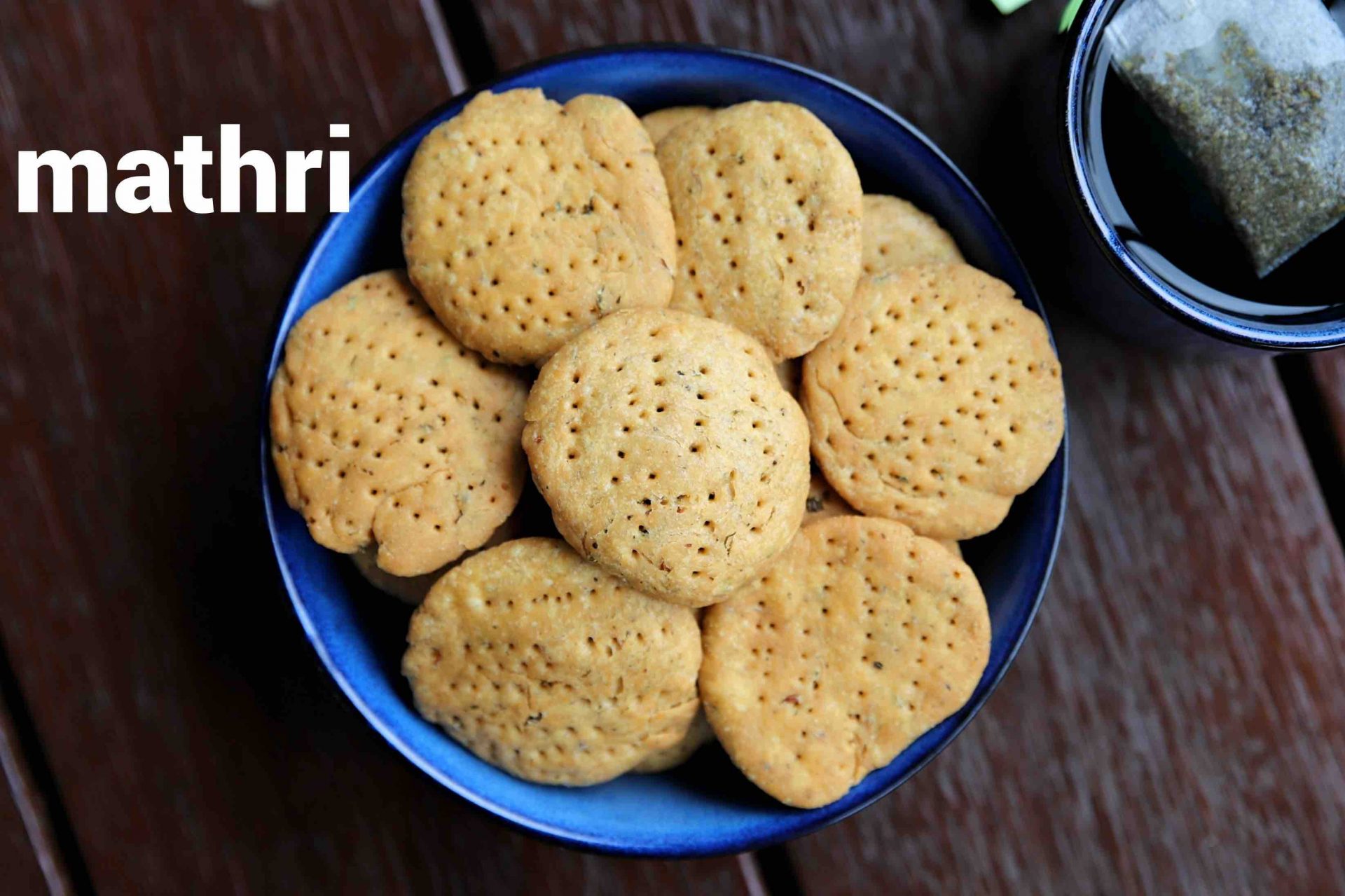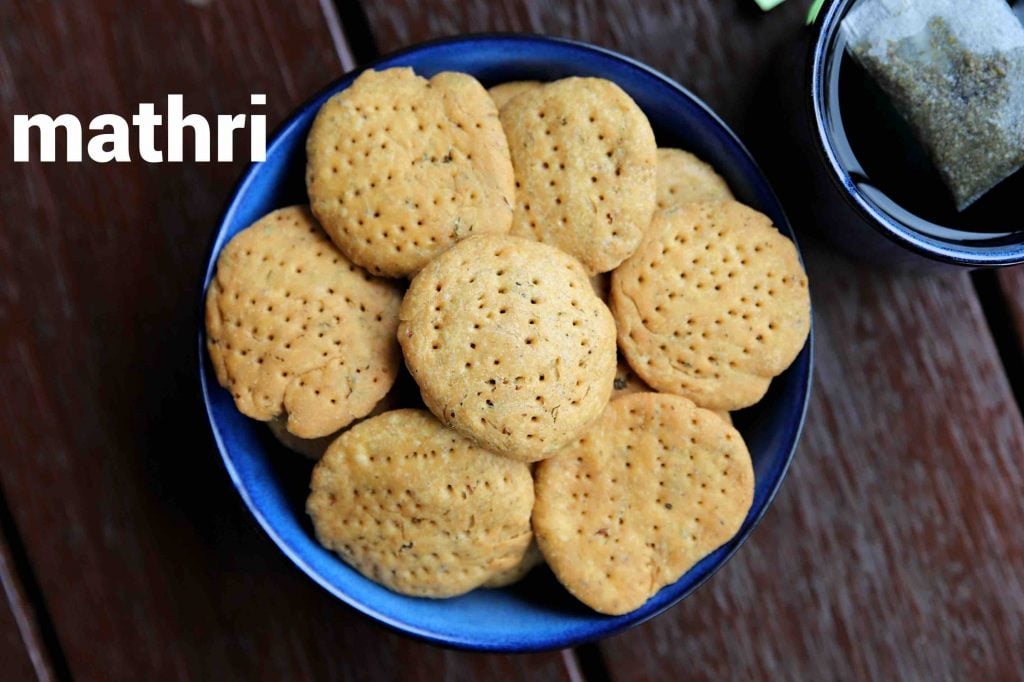 anyway, some tips, suggestions and variations to make a perfect and crisp methi mathri recipe. firstly, as i mentioned earlier, this recipe is made with plain flour or maida flour which makes it ideal for this recipe. hence you should be good using it as an alternative to the wheat flour mentioned in this recipe. secondly, while shaping these do not make these thin and thick and it has to be in medium thickness. do not press it hard and it may end up with the thin shape. lastly, deep fry these in small batches at medium hot oil. do not ever attempt to deep fry these in high flame as it may not cook evenly.
finally, i request you to check my other detailed snacks recipes collection with this post of methi mathri recipe. it mainly includes recipes like masala poori, sev puri, methi puri, pyaz ki kachori, dahi puri, masala puri, pani puri, farsi puri, banana buns, puri for pani puri. further to these i would like to highlight my other detailed recipes collection like,
mathri video recipe:
recipe card for methi mathri recipe:
how to make mathri with step by step photo:
firstly, in a large bowl take 2 cup wheat flour and 2 tbsp rava.

add 2 tbsp kasuri methi, 1 tsp pepper, ¼ tsp ajwain, 1 tsp cumin, ½ tsp salt and 2 tbsp ghee.

crumble and mix well making sure to form a moist flour.

now add water as required and knead the dough.


knead to a tight dough adding more water if required.

pinch a ball sized dough and flatten with hand.

prick using a fork to prevent from puffing.


fry the mathri in medium hot oil. alternatively, bake in a preheated oven at 180-degree celsius for 25-30 minutes.

fry on low flame till the mathri floats. this takes approx 1-2 minutes.

now continue to fry on low to medium flame till they turn crispy and golden in colour.

drain off the methi mathri over kitchen paper to absorb excess oil.

finally, serve mathri with evening chai or store in an airtight container for a month.

notes:
firstly, to prepare traditional and flakier mathri use maida in place of wheat flour.
also, fry on low flame to have flaky and crispy mathri.
additionally, adjust the spices to your choice.
finally, mathri recipe tastes great when served with chai.