pudina chutney recipe | mint chutney | pudina chatni with detailed photo and video recipe. simple, easy and flavoured indian condiment recipe made with coconut and mint leaves. it is an ideal chutney recipe which can not only be served with idli and dosa but also with steamed rice. there are many variants to pudina chutney where it can be made with just leaves as dip, but in this, both coconut & mint leaves are used.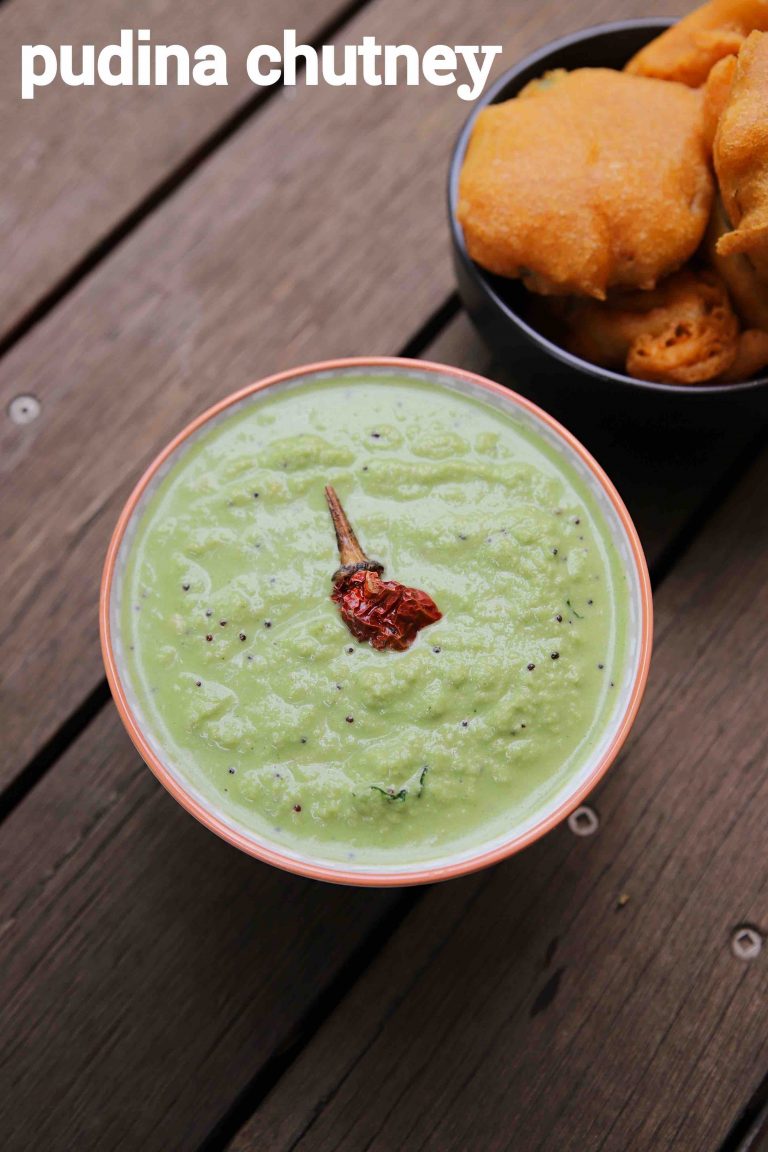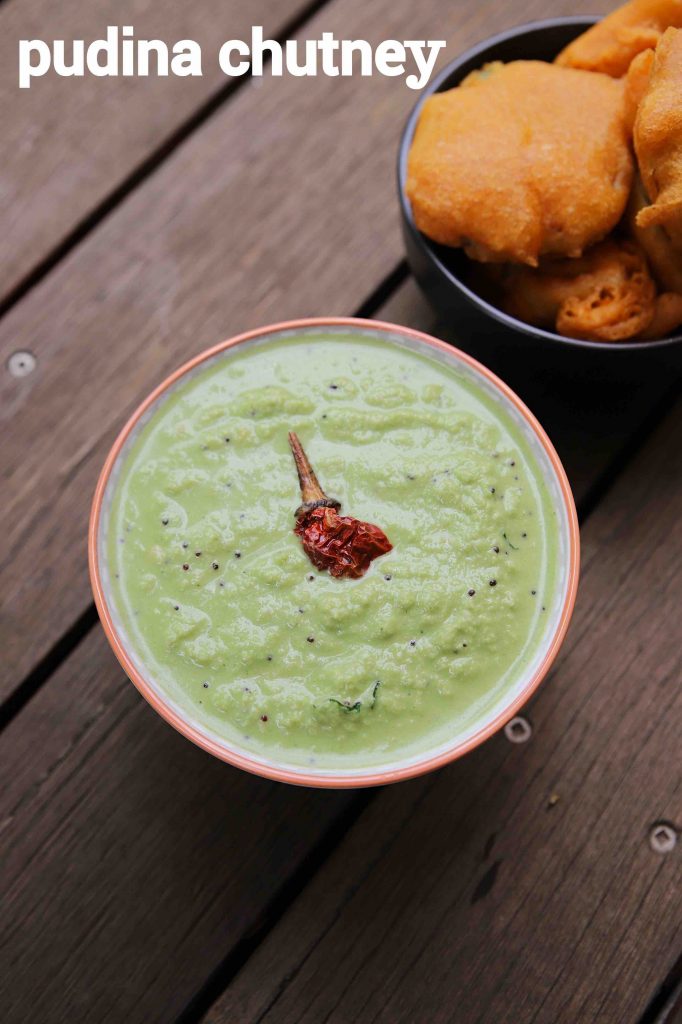 pudina chutney recipe | mint chutney | pudina chatni with step by step photo and video recipe. indian chutney recipes are known for its flavours. it is a must recipe in many indian households which is either prepared for morning breakfast or perhaps a side dish to lunch and dinner. pudina chutney recipe or mint chutney is one such popular variant from the south indian cuisine which is shared predominantly for idli & dosa.
as i previously mentioned, there are many variants to mint chutney recipe. as matter of fact, there is a south indian variant and north indian version which are made for a certain purpose. the north indian version is more of a dip rather than chutney which is made with mint leaves and yoghurt. it is generally served with tikka recipes or even with samosa, kachori or other deep fried variants. however, in this pudina chutney recipe, i have shown south indian variant which is typically made with coconut plus mint leaves. here pudina leaves are added to enhance the coconut chutney flavour. it makes an ideal chutney for most of the south indian breakfast combo recipes.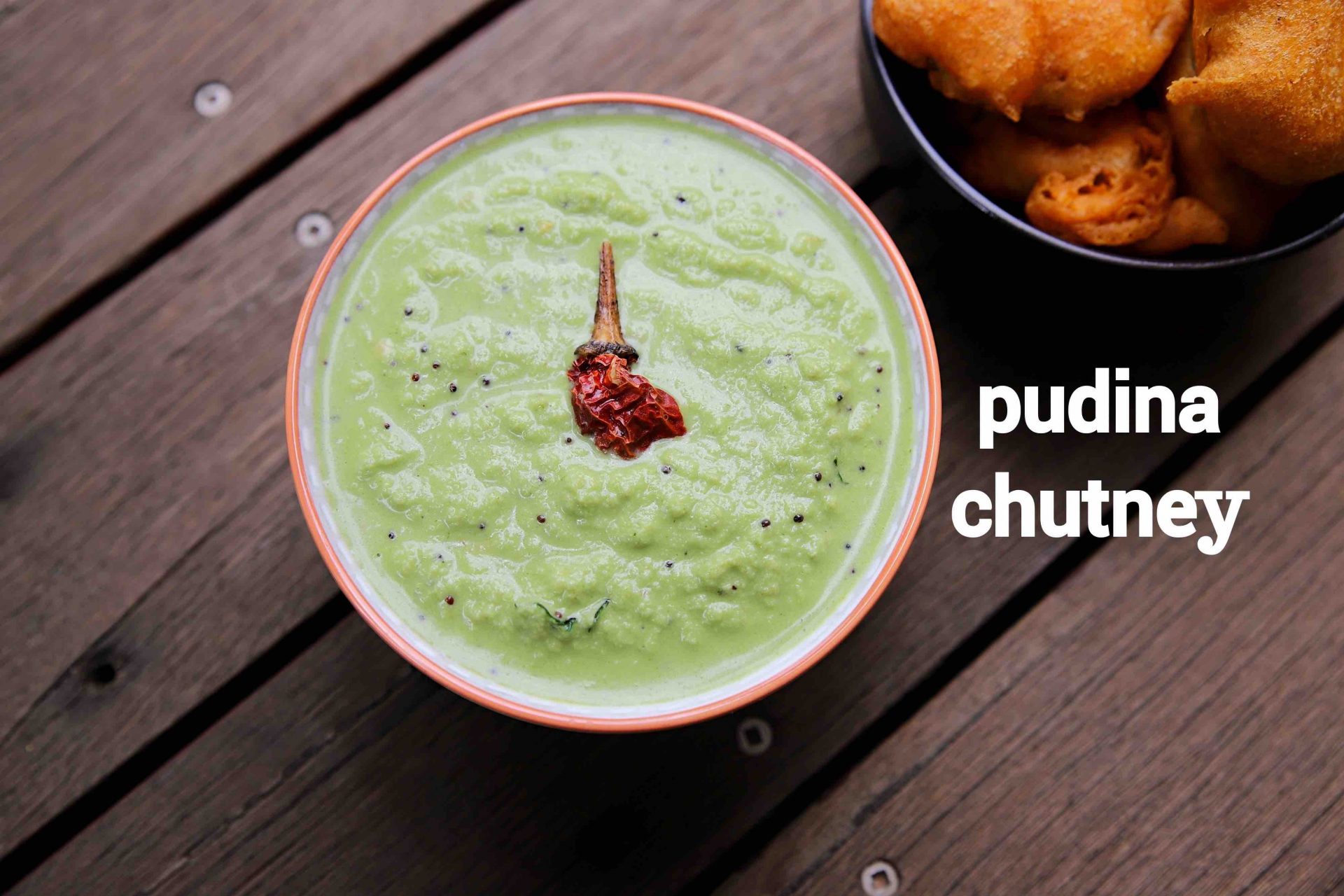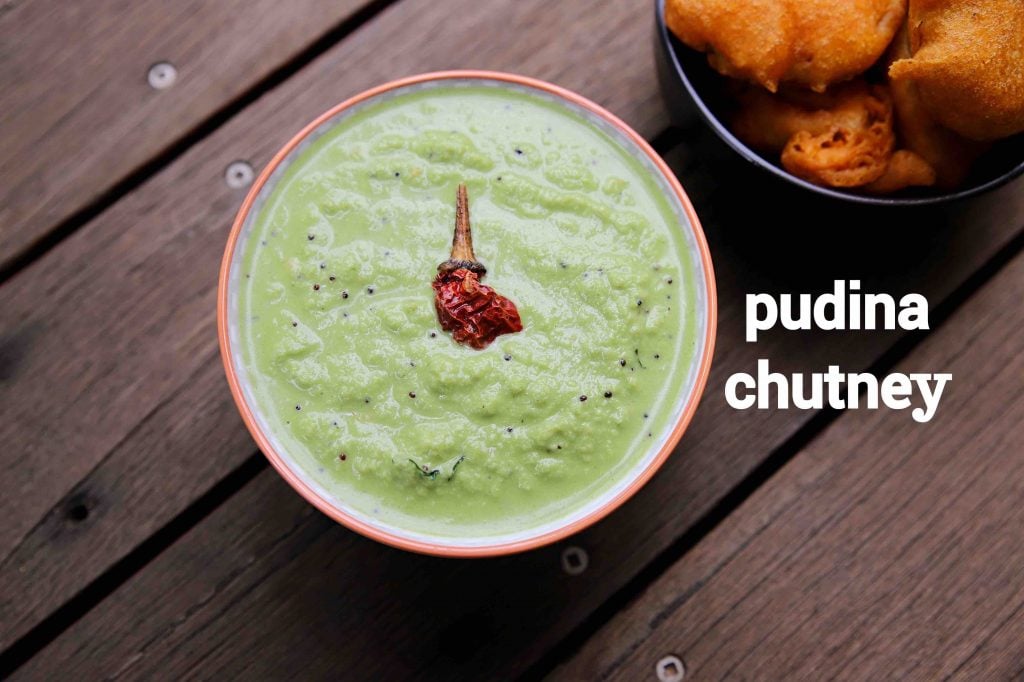 furthermore, some easy and important tips and suggestions for flavoured pudina chutney recipe. firstly, in this recipe, i have did not dry roast the pudina leaves and added it freshly. some prefer to dry roast it lightly and use it before grounding. it may lessen the raw smell but you may have to compromise on the flavour. secondly, use freshly grated coconut for a better consistency and texture. optionally you can dry roast it before grounding it. lastly, you can control the colour of chatni by adding either green chillies or red chillies. i personally prefer to have green chilli, it is purely open-ended.
finally, i request you to check my other indian spicy chutney recipes collection with this post of pudina chutney recipe. it includes recipes like coconut chutney, beetroot chutney, palak chutney, idli chutney, dosa chutney, bombay chutney and curry leaves chutney. in addition, i request you to check my other similar and popular recipes collection like
pudina chutney video recipe:
recipe card for pudina chutney recipe:
how to make mint chutney with step by step photo:
firstly, in a small blender take 1 cup coconut and 1 tbsp putani.

also add  2 chilli, 1 inch ginger, small ball sized tamarind and handful mint.

blend to smooth paste adding ½ cup water and ½ tsp salt.

now prepare the tempering by heating 2 tsp oil.


once the oil is hot, add ½ tsp mustard, ½ tsp urad dal, 1 dried red chilli and few curry leaves.

splutter the tempering and pour over chutney.

finally, enjoy pudina chutney / mint chutney with dosa / idli.

notes:
firstly, adding putani makes chutney more creamy and smooth texture.
also, add coriander leaves along with pudina, if you do not prefer high pudina flavour.
additionally, replace putani with roasted peanuts for a different flavour.
finally, pudina chutney / mint chutney recipe tastes great when served spicy.