veg fried rice recipe | vegetable fried rice | chinese fried rice with detailed photo and video recipe. a popular and flavoured rice recipe made with cooked rice, finely chopped veggies and seasoning ingredients. it is a staple food to many south-east asian countries, but in india it is served as street food from indo chinese cuisine. it tastes great when served with manchurian gravy recipes or dal recipes.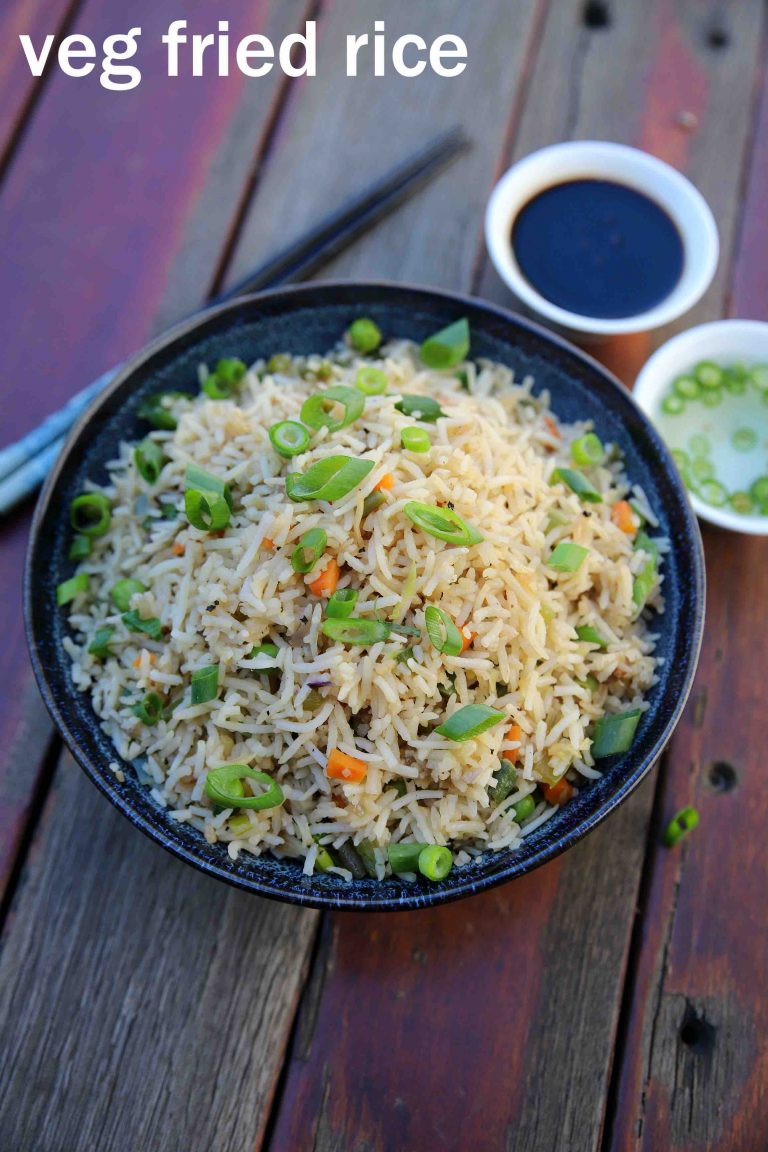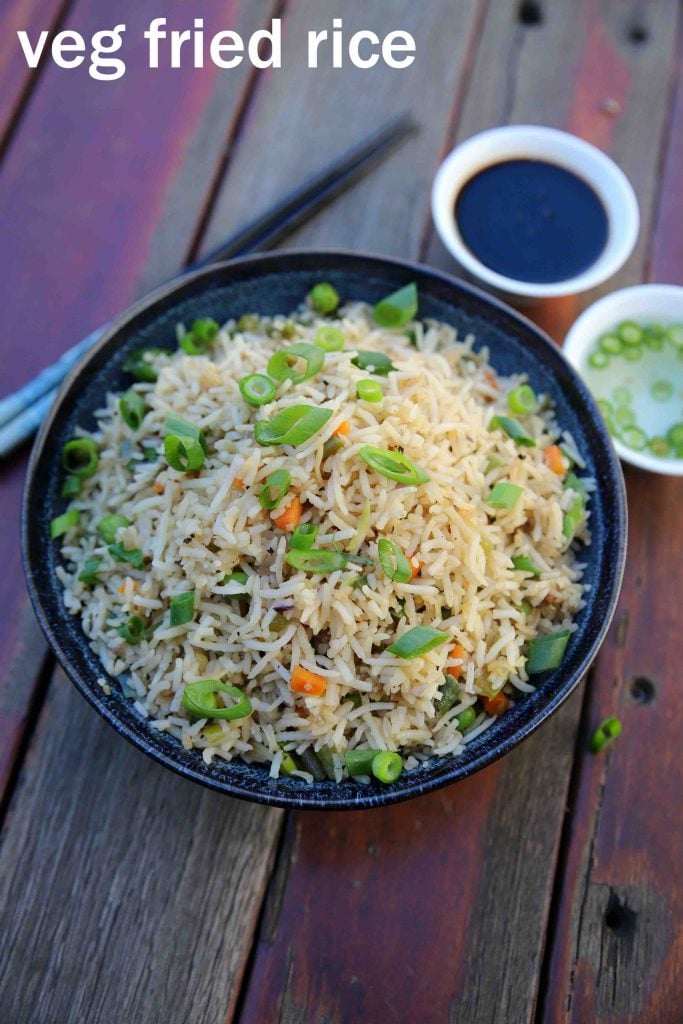 veg fried rice recipe | vegetable fried rice | chinese fried rice with step by step photo and video recipe. indian cuisine has been influenced with many overseas cuisines, which has adapted to the local taste buds. fried rice recipe is one such adapted version from the asian cuisine transformed to a popular street food recipes. it has many variations and this recipe post is dedicated to the simple and easy veg fried recipe.
as i previously mentioned this recipe post talks about the indianised version of veg fried rice recipe. basically, the fried rice recipe is generally made with egg omelette and choice meat added to it with finely chopped veggies. it makes it a complete meal and balanced diet meal in the south-east asian cuisine. having said that, the same recipe has been improvised in india to meet to the local dietary requirements, especially by skipping egg yolk and meat protein. it has become a must dish in almost all fine dining restaurants and street vendors menu and can be seen served with indian curry side dish. i personally like the combination of moong dal fry with vegetable fried rice, and i make it regularly for my lunch or dinner.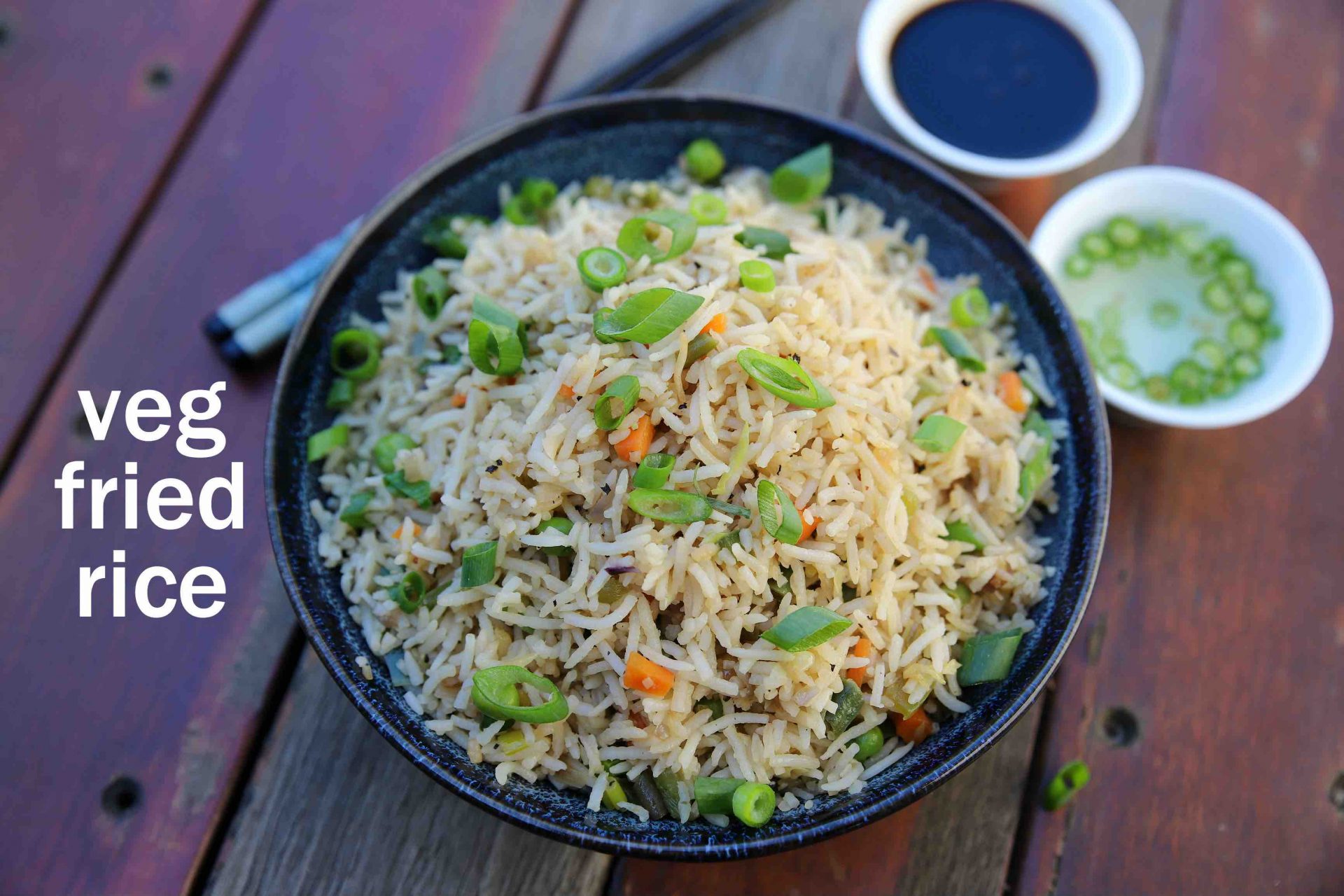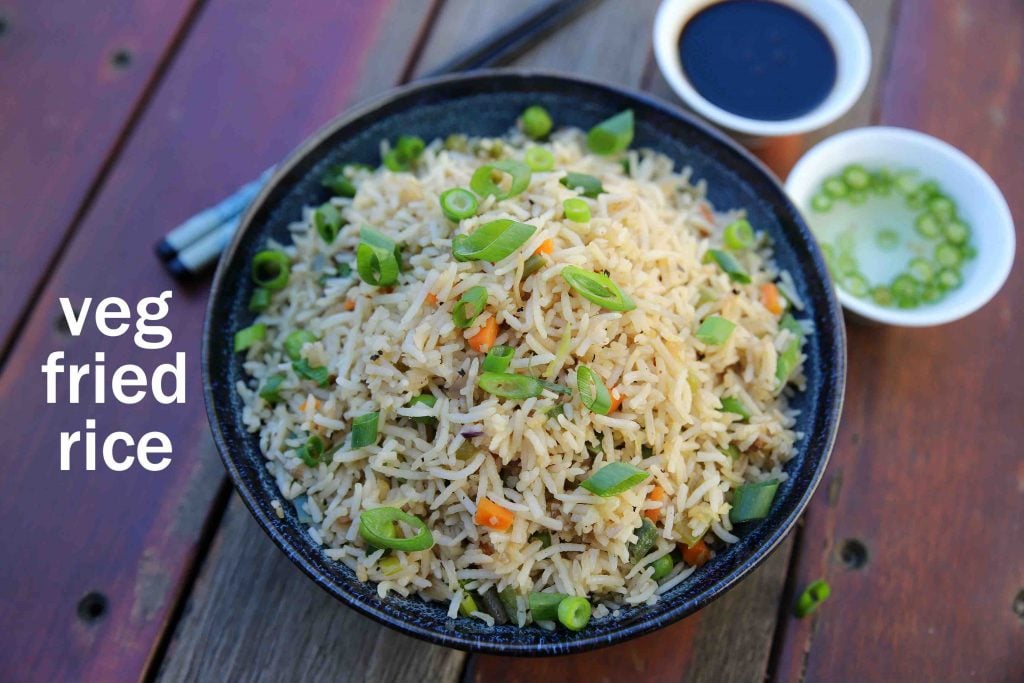 furthermore, i would like to add some tips, suggestions and recommendations for a perfect veg fried rice recipe. firstly, i always like to prepare this recipe with long grain basamati rice for a non sticky result. you can also make it with sona masuri, but use it only if you do not have long grain option. secondly, the traditional chinese fried rice does not use any other seasoning, other than soy sauce and vinegar. you can even skip the addition of salt (can control with soy sauce) and pepper and add chilli sauce to make things spicy. lastly, stir-fry the finely chopped vegetables in a high flame before adding cooked rice. at the same time, do not overcook the veggies and it has to be crunchy and has to hold its shape.
finally do visit my other rice based recipes collection with this post of veg fried rice recipe. it includes recipes like, pudina rice, carrot rice, chana recipe, rajma rice, jeera rice, tahri rice, mexican rice, schezwan rice and masala rice. in addition to visit my other related recipes collection like,
veg fried rice video recipe:
recipe card for vegetable fried rice:
how to make veg fried rice recipe with step by step photo:
firstly, in a large bowl soak 1 cup basmati rice for 20 minutes.

now in a large vessel take 6 cup water, 1 tsp oil and ½ tsp salt.

get the water to a boil.

further, add in soaked basmati rice. make sure to drain off the water and rinse the soaked rice well.


mix well and boil for 10 minutes or until rice is cooked completely.

drain off the rice and pour 1 cup of cold water to stop the cooking process. allow cooling completely.

now in a large kadai heat 2 tbsp oil and stir-fry 2 clove garlic.


also, saute ½ onion and 2 tbsp spring onion until they sweat.

furthermore add vegetables of your choice like ¼ carrot, 2 tbsp cabbage, 2 tbsp peas, 5 beans, ¼ capsicum and ½ tsp salt.

stir fry on high flame without overcooking vegetables.

now add 2 tbsp soy sauce and 1 tbsp vinegar. stir-fry until the sauce is combined well.

keeping the flame on high, add cooked rice.

also, add 1 tsp pepper and ¼ tsp salt. adjust the salt as soy sauce has salt.

stir-fry by mixing well making sure rice grains won't break.

further, add 2 tbsp spring onions and mix well.

finally, enjoy veg fried rice with gobi manchurian.

notes:
firstly, make sure to cool the rice completely or use leftover rice to prepare fried rice.
also, add vegetables of your choice like broccoli, snow pea or corn.
additionally, stir-fry the vegetables without overcooking.
finally, veg fried rice recipe tastes great when prepared with a variety of vegetables.