aloo chole recipe | aloo chole ki sabji | aloo chole ki recipe | alu chole with detailed photo and video recipe. an easy and simple punjabi cuisine curry made with chickpeas and potatoes. it is a popular alternative to the rich and creamy paneer or any meat-based curries as it supplies the same texture and flavour. it is an ideal spicy curry to be served with choice of indian flatbreads like roti/naan and can also be served with rice.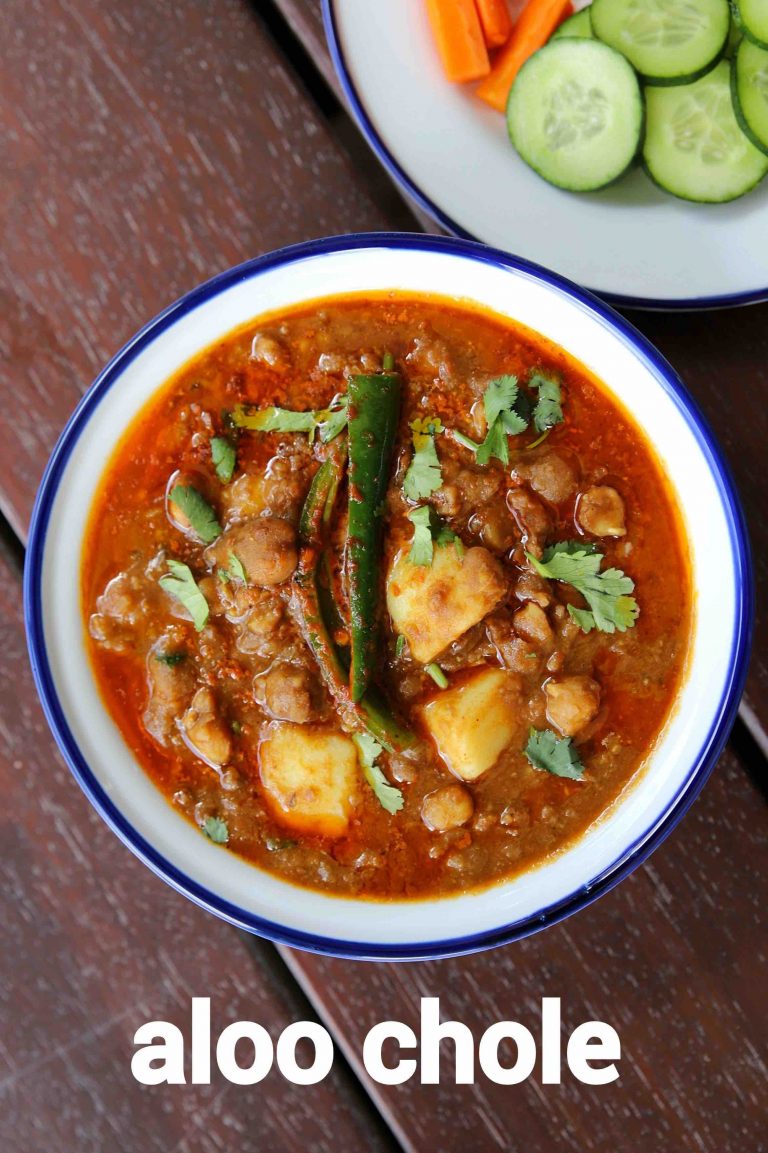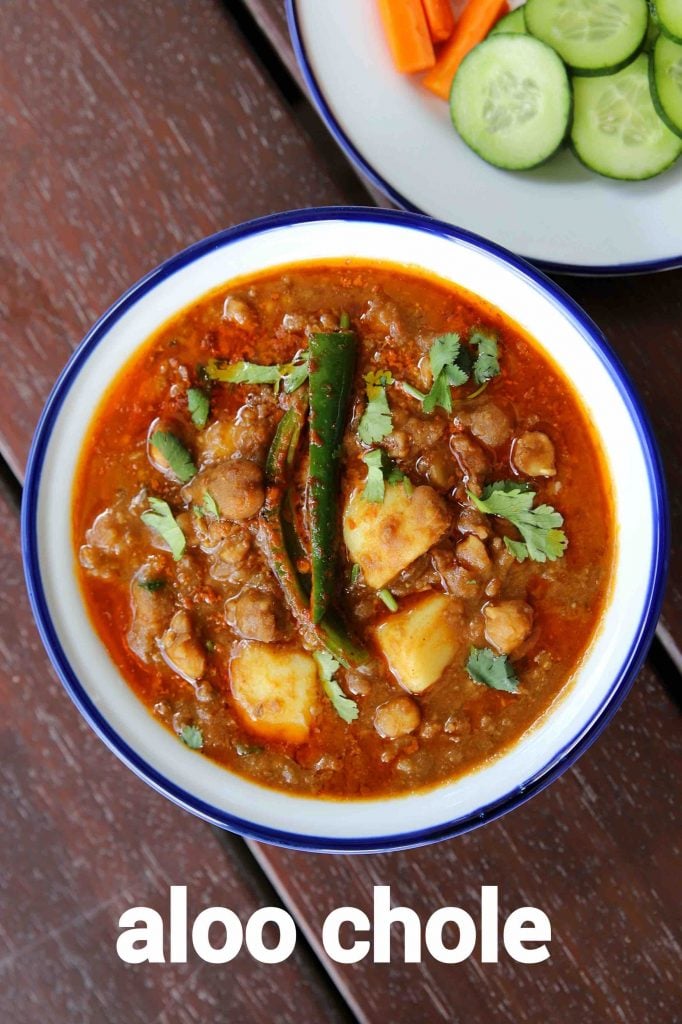 aloo chole recipe | aloo chole ki sabji | aloo chole ki recipe | alu chole with step by step photo and video recipe. chickpeas or potato-based curries are a very common and popular choice for day to day use. more commonly the recipes are either made with just one of them as a key ingredient in a spicy and tangy tomato and onion based sauce. yet there are other variations like aloo chole ki sabji where potato and chickpeas are used together to make a curry.
as i mentioned earlier, when it comes to north indian curries it is loaded with paneer based or meat-based curries. as a matter of fact, i am bored with the paneer based stereotype curries which you get it in punjabi restaurants. these days i search for mixed vegetables or a unique fusion curry. aloo chole ki sabji is one such fusion curry which has the goodness of both chickpeas and potatoes. the recipe has a similar texture and tanginess as compared the traditional chole recipe. yet with the introduction of diced potatoes, it adds a unique taste to the curry. i personally make this recipe for my night dinner and tastes divine with phulka or roti and mix it with rice and serve it for next day lunch boxes.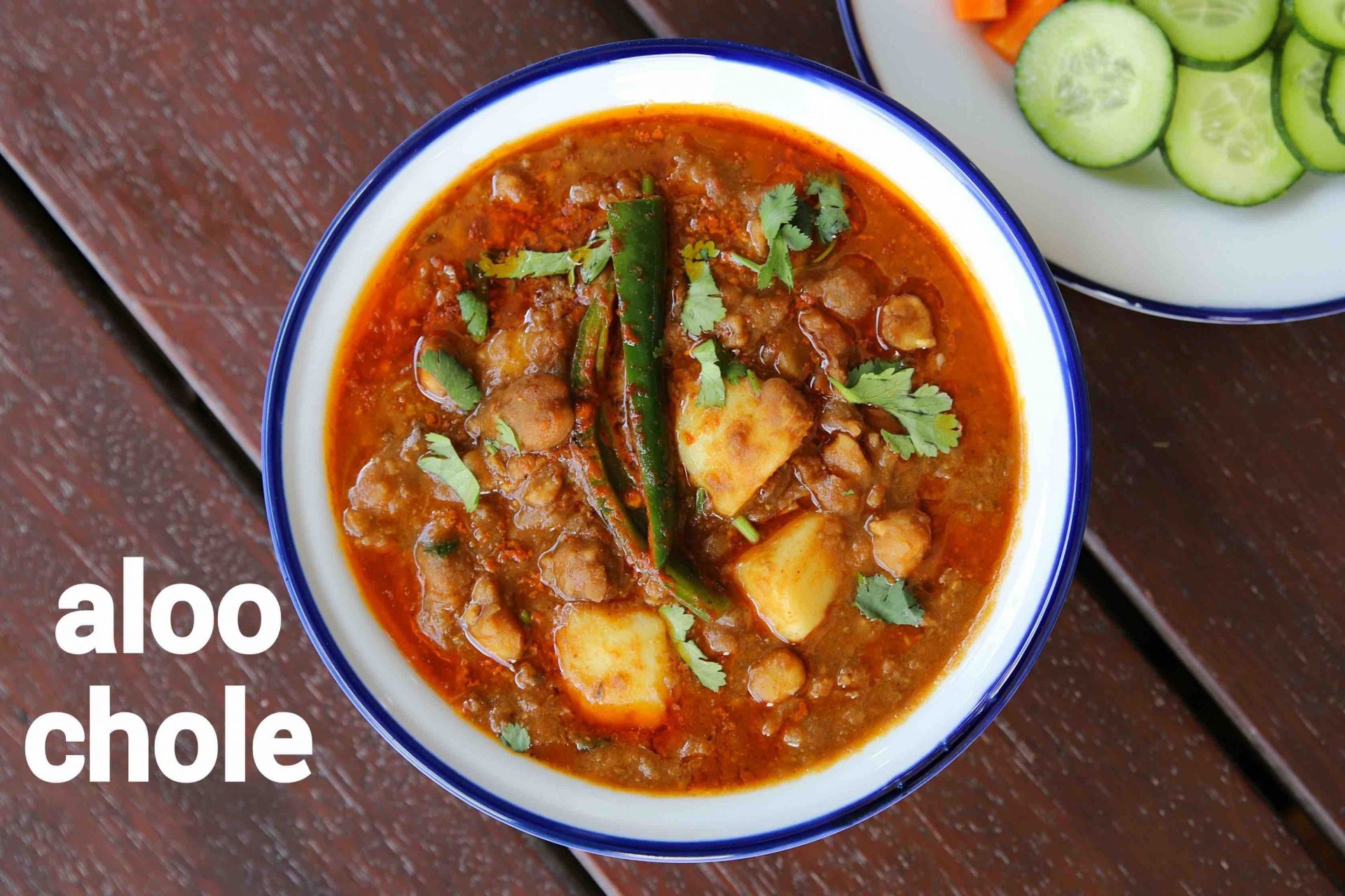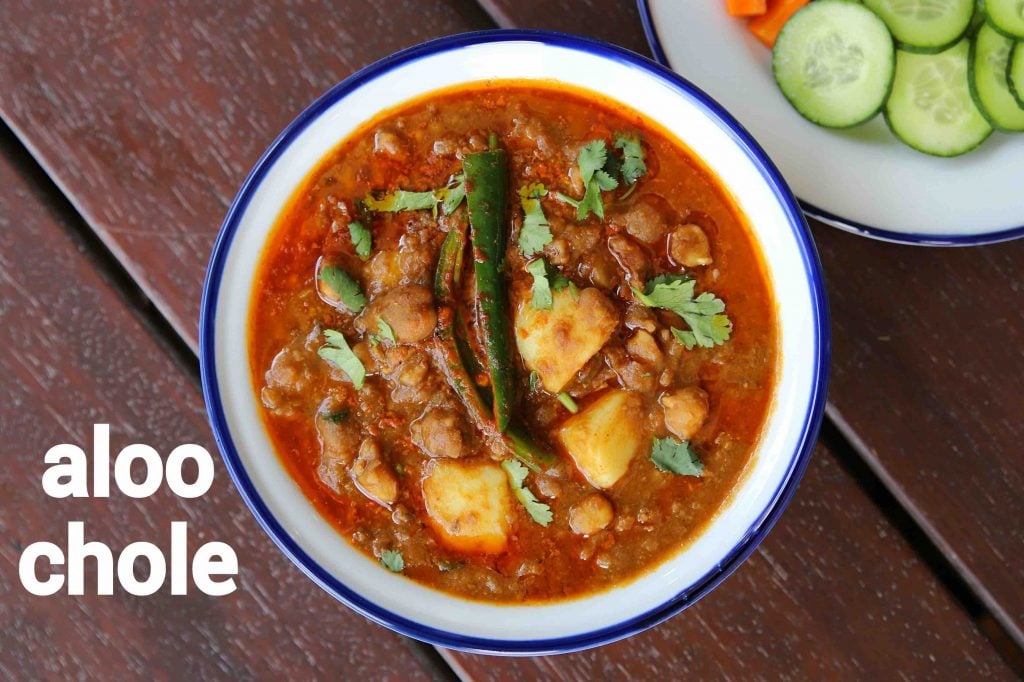 anyway, i would like to highlight some of my tips, suggestions and variations for a perfect spicy aloo chole ki sabji. firstly, in this recipe, i have used dry and overnight soaked chickpeas for this curry. the same recipe can be made with canned chickpeas which do not require additional soaking. secondly, the same recipe can be further extended to have more vegetables added to on top of chickpeas and potatoes. the ideal candidates for this are peas, carrots and broccoli. lastly, the gravy or the sauce tends to thicken as it rested. hence it recommended adjusting the consistency by adding water before reheating it.
finally, i request you to check my other curry recipes collection with this post of aloo chole recipe. it mainly includes recipes variations like aloo tamatar ki sabji, aloo shimla mirch ki sabji, potato curry for masala dosa, dum aloo, jeera aloo, kashmiri dum aloo, aloo methi, aloo gobi masala, aloo curry, aloo baingan. further, to these i would also like to highlight my other recipes collection like,
aloo chole video recipe:
recipe card for aloo chole ki sabji recipe:
how to make aloo chole with step by step photo:
pressure cooking chana:
firstly, soak 1 cup chana in enough water for at least 8 hours.

drain off the water and transfer to the cooker.

also add 2 tea bags, 1 inch cinnamon, 1 bay leaf, 3 pods cardamom, 4 cloves, ¼ tsp baking soda and ½ tsp salt.

pressure cook for 5 whistles adding 3 cup water.


once the pressure settles down, remove tea bags and make sure the chana has cooked completely.

chana masala mix preparation:
firstly, in a small bowl take ½ tsp cumin powder, 1 tsp coriander powder, 1 tsp chilli powder, ¼ tsp turmeric, ¼ tsp black pepper powder, 1 tsp kasuri methi, ½ tsp garam masala, 1 tsp aamchur and pinch hing.

add ¼ cup water and mix well.

aloo chole preparation:
firstly, in a large kadai heat 2 tbsp ghee and saute 1 bay leaf, 1 tsp cumin until it turns aromatic.

also add 1 onion, 1 tsp ginger garlic paste and saute until it turns golden brown.

now add prepared chole masala mix and saute for a minute.

further, add 1 cup tomato pulp and saute well. to prepare tomato pulp, blend 2 ripened tomato in a blender.

saute until the oil is separated from masala paste.

additionally, add cooked chana and 2 boiled potato.

also, add 1 tsp salt and 1 cup water.

mix well adjusting the consistency as required.

cover and simmer for 10 minutes or until flavours are absorbed well.

prepare the tempering by heating 1 tsp butter.

add 2 chilli, ¼ tsp chilli powder and saute on low flame.

pour the tempering over curry and add 2 tbsp coriander.

finally, enjoy aloo chole recipe with poori or chapati.

notes:
firstly, make sure to soak chole well else it takes ling time to cook.
also, you can use store brought chole masala if you have access to.
additionally, adding tea bags while pressure cooking chana gives a dark colour to the curry.
finally, in aloo chole recipe, adding a pinch of baking soda while pressure cooking chole helps to cook softer.