biryani recipes | veg biryani recipes | easy biryani recipe collection with step by step photos and video recipes. biryani is a flavourful rice recipe prepared with aromatic spices and veggies. a popular rice recipe served for main course including lunch and dinner.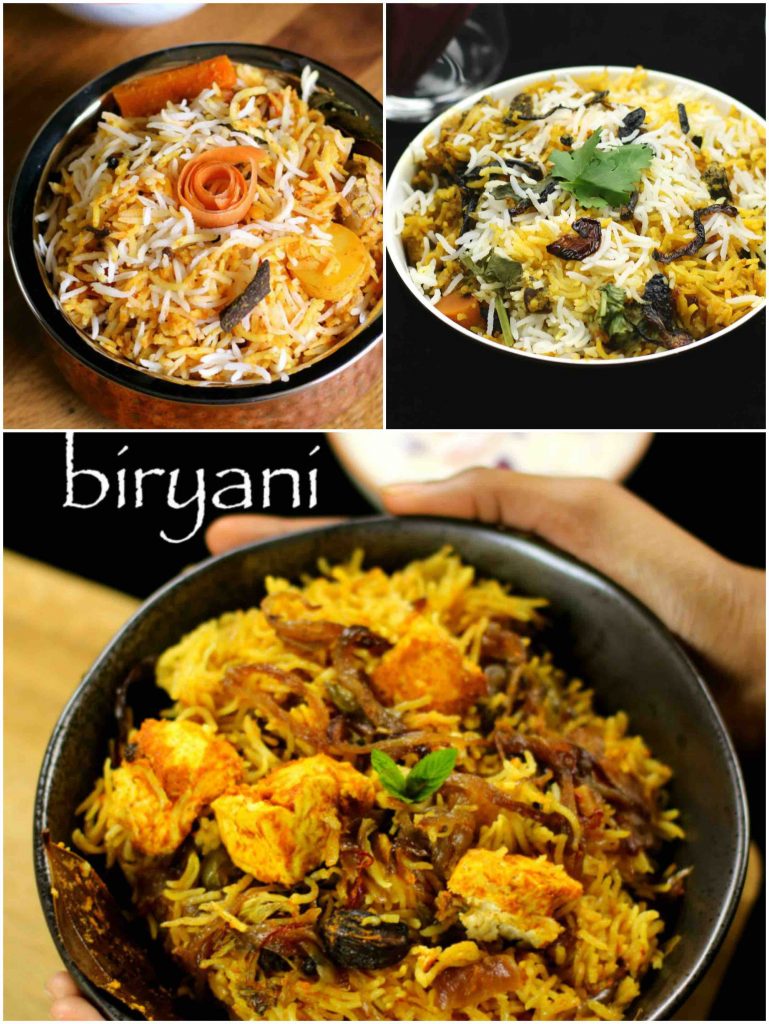 biryani recipes | veg biryani recipes | easy biryani recipe with step by step photo and video recipes. basically a collection of individual biryani recipes. this includes paneer biryani, dum aloo biryani, hyderabadi biryani and other popular biryani recipes. while, the meat version of biryani rice recipe is hugely popular. but veg biryani recipes are too well appreciated among the veg diaspora especially in indian subcontinent.
well, the exact origin of biryani recipe is not certain. but it is heavily believed that biryani recipe must have been originated by the persian influence on indian food cuisine. however, the it actually thrived during the moghul empire ruling in india. initially the biryani recipes were prepared only in the royal kitchen of moghul dynasty.  gradually, a new cuisine was born under the influence of moghul dynasty and it was named as mughlai cuisine. certainly biryani recipe was the feather in the cap of mughlai cuisine.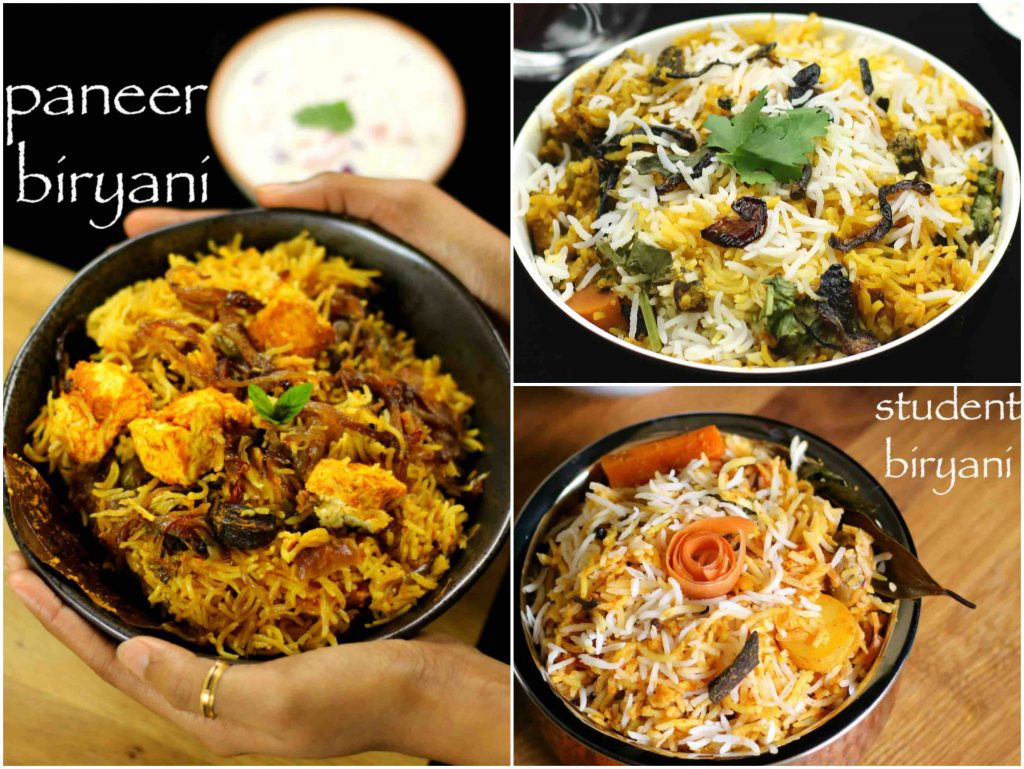 traditionally, mughlai cuisine were mainly focused on meat recipes including mutton biryani and chicken biryani. perhaps, after the sunset of mughal empire, a new recipes were born which were prepared mainly with vegetables and dairy. one such invention was veg biryani recipe. today, there are hundred variations to veg biryani recipe. also, pressure cooker biryani recipe has evolved to prepare biryani recipe in jiffy.
finally do visit my other recipes collection board. particularly, breakfast recipes collection, sweet recipes collection, rice recipes collection and snacks recipes collection. also, biryani recipe tastes amazing with bhindi ka salan recipe.
pulao, birynai and other rice video recipe:
list of other indian recipes collection:
list of biryani recipes or veg biryani recipes:
notes:
firstly, do not over cook the rice as they should be non sticky and separate.
furthermore, add more spices to enhance the flavour.
additionally, use basmati rice and bay leaf for great aroma.
finally, top biryani with some fresh amount of ghee for rich flavours.