banana chips recipe | homemade kerala banana wafers | kele ke chips with detailed photo and video recipe. an interesting deep-fried snack recipe made with green raw banana or kachha khela. it is a popular snack in south india and is typically made as munching evening snack or as compliment savoury snack with desserts. it is very easy to make as it does only require raw banana, oil to deep fry and salt to taste.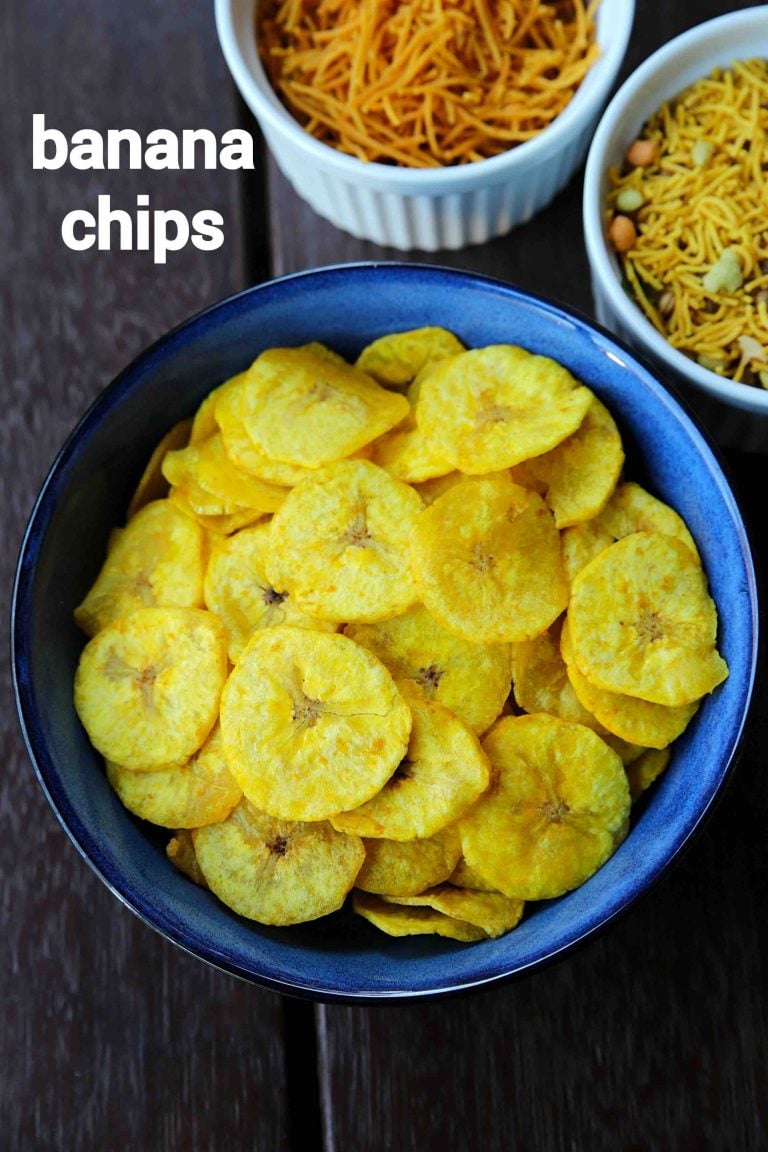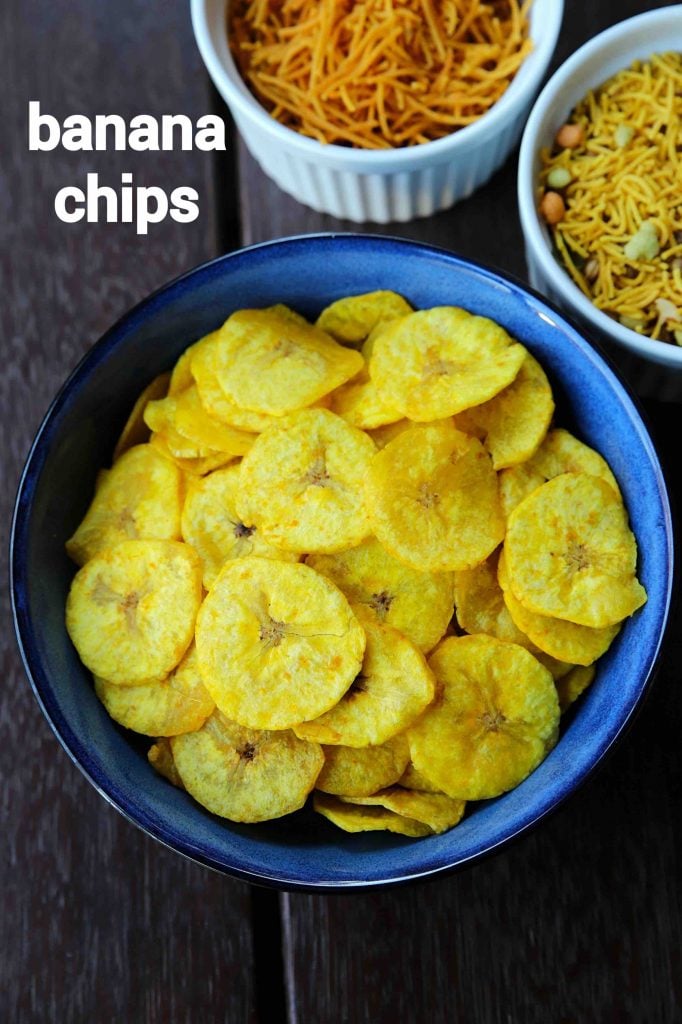 banana chips recipe | homemade kerala banana wafers | kele ke chips with step by step photo and video recipe. chips have become one of the popular snacks across india and consumed for various occasions. the most popular variant is the potato-based chips which even comes with different flavour and shapes. having said that, the traditional banana chips from south india has its own place in its popularity and also the taste and flavour.
while i always keep a check on my deep-fried snack consumption and i try to avoid as much as possible. having said that i go crazy when it comes to deep-fried chips. i do not have any preferences as such and i like almost all the chips variant. be it potato, bitter guard, jack fruit, banana, bhindi or even sweet potato. yet i make the banana chips quite frequently because of 2 main reasons. firstly, the ingredients are very minimal and can be made in a quick session. the other main reason is the crisp level you attain after deep frying as compared to other vegetables is outstanding. for instance for potato chips, you need to be specific with potatoes to have the crisp level. in other words, with less effort, you can achieve the chips desired crisp level with this recipe of banana chips.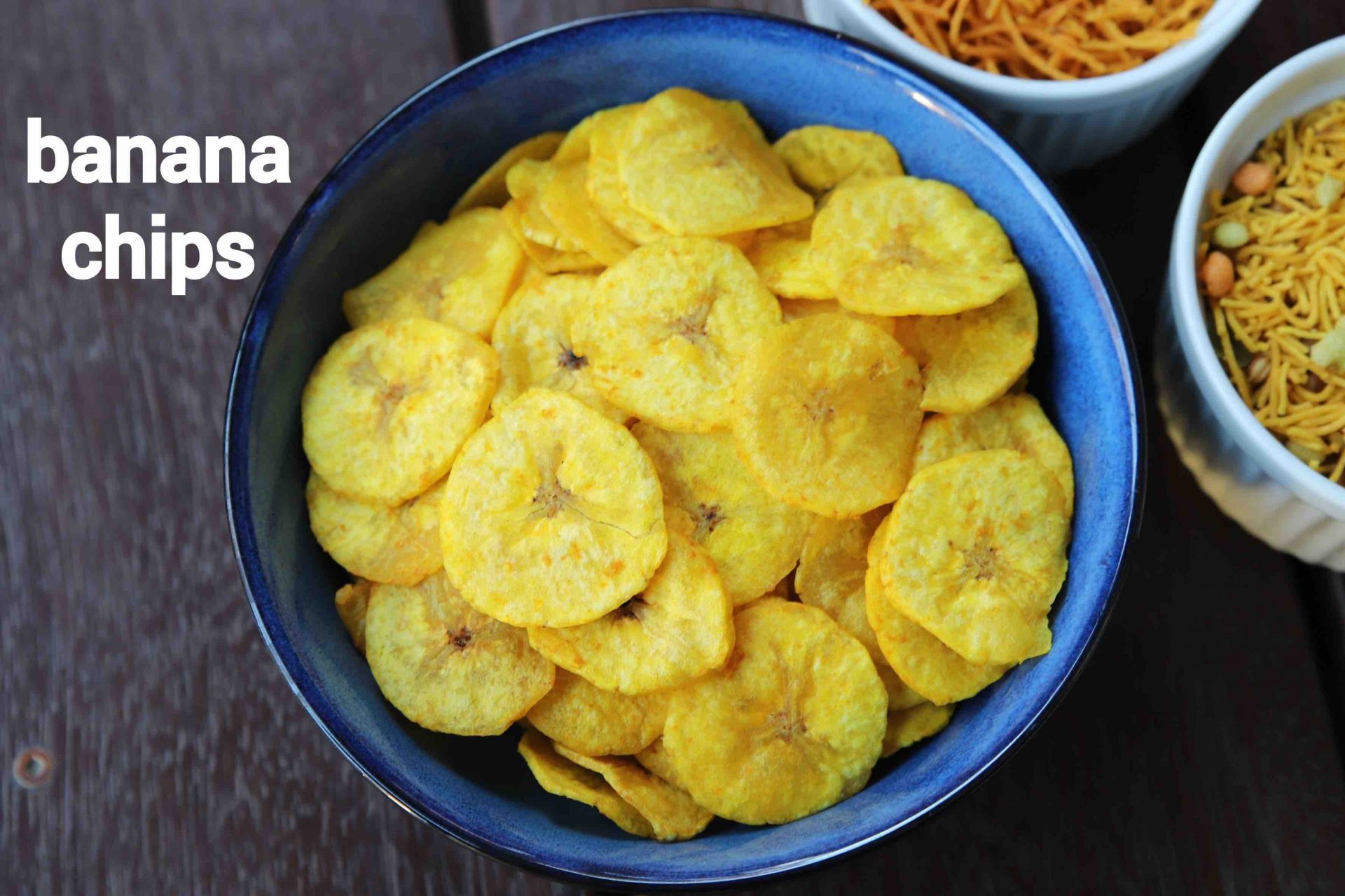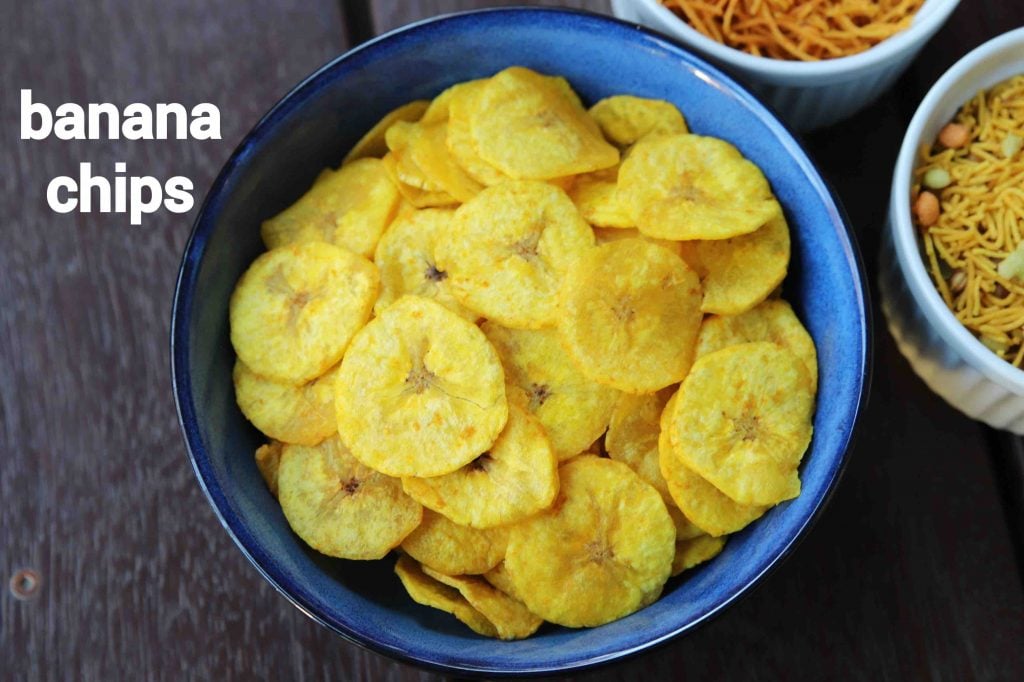 anyway some tips, suggestions, variations for a perfect and a crisp banana chips recipe. firstly, i have used raw and tender green banana for this recipe, for the best result. having said that you can also use slightly ripe or even ripe banana for a sweet and savory banana wafers. secondly, adding turmeric to water and rinsing banana slices, will help to get bright yellow colour to chips. lastly, store these in an airtight container for longer shelf life. you may also choose zip lock back and pack it in small bags.
finally, i request you to check my other detailed snacks recipes collection with this post of banana chips recipe. basically it mainly includes popular recipes like banana chips, banana appam, banana buns, banana bajji, potato chips, karela chips, tortilla chips, french fries, homemade garlic bread, gobi 65. further, to these, i would also like to highlight my other recipes collection like,
banana chips video recipe:
recipe card for homemade dried banana wafers recipe:
how to make banana chips with step by step photo:
firstly, slit the banana and peel the skin of raw banana. make sure to use nendra banana if you have access to.

peel off the skin completely. grease the hand with oil if it turns sticky.

now slice to medium thickness.

transfer to a large bowl and add 1 tsp salt and ½ tsp turmeric.


pour 4 cup water and give a good stir. adding turmeric helps to give a bright yellow colour to chips.

drain off the water completely.

now deep fry in hot coconut oil. make sure to spread and drop into the oil to avoid sticking from each other.


stir occasionally, and fry on medium flame.

fry for 10-12 minutes or until it turns crisp yet not turn golden brown.

drain off over kitchen paper to remove excess oil.

finally, enjoy banana chips or store in an airtight container for a month.

notes:
firstly, do not rest after slicing as it changes colour to black.
also, deep fry in hot oil and reduce the flame to medium for uniform cooking.
additionally, the colour of chips completely depends on the quality of raw banana using.
finally, raw banana chips recipe tastes great when sliced into medium thickness.