idli sambar recipe | tiffin sambar | hotel style idli sambar recipe with detailed photo and video recipe. a lentil-based spicy soup or curry recipe made with a blend of spices and vegetables. idli recipes are incomplete without chutney or sambar, and ideally, most of them crave for idli sambar combination for morning breakfast. there are many ways to make the sambar and this recipe post dedicates to the south indian version of it.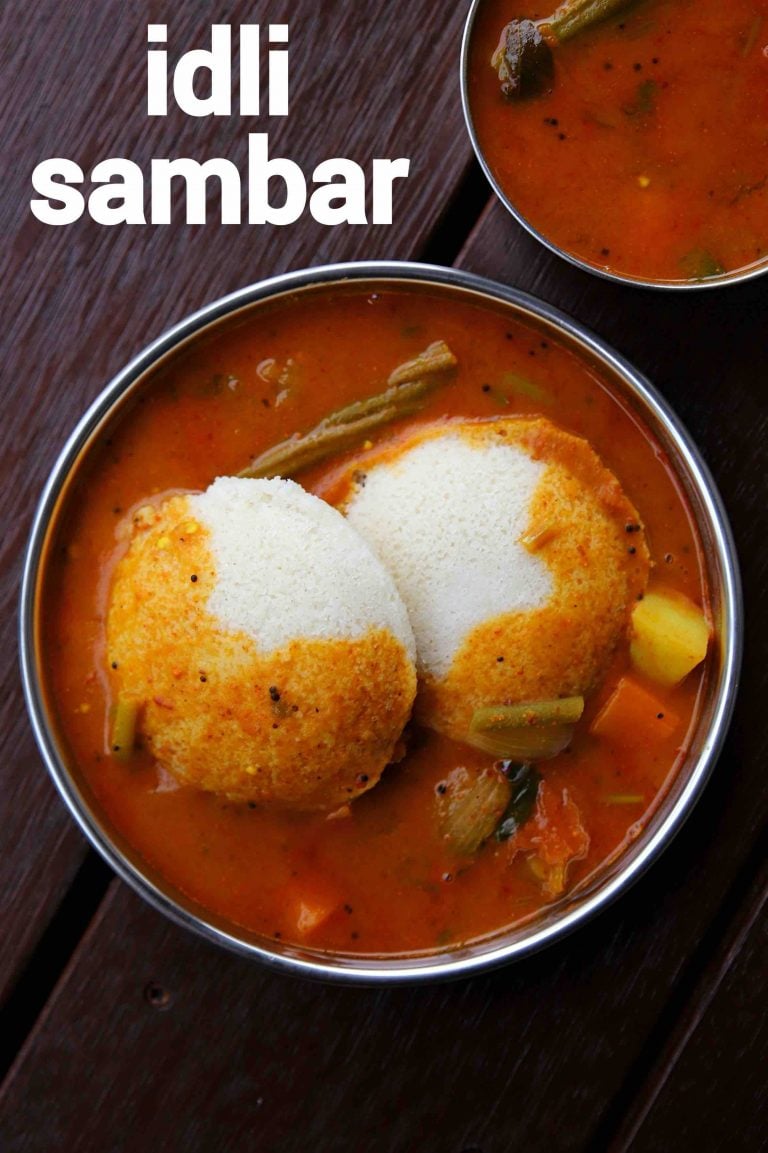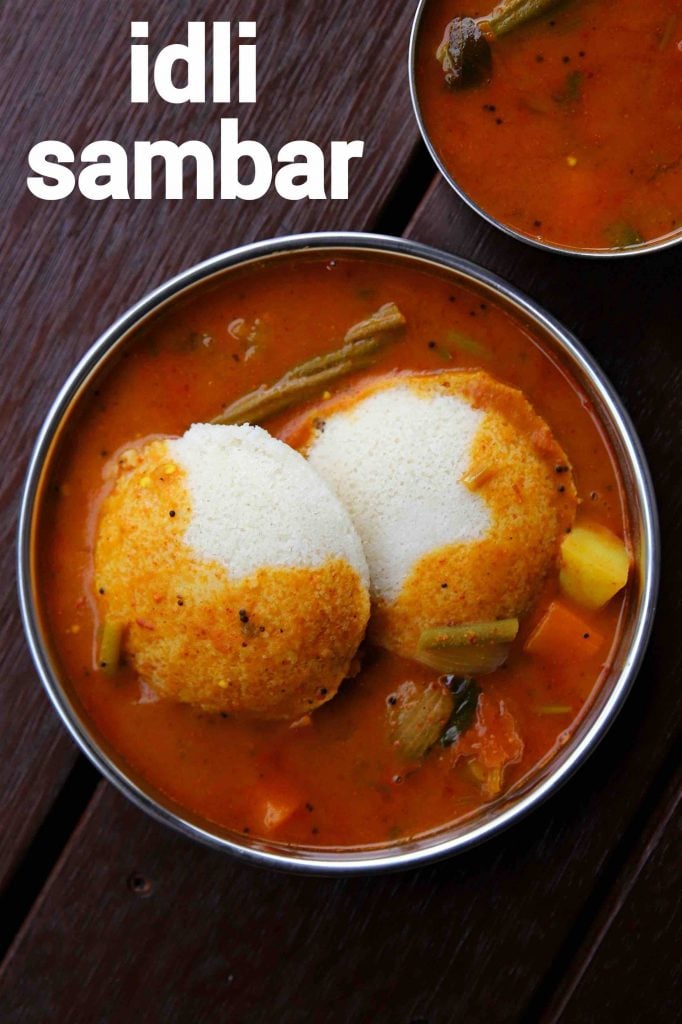 idli sambar recipe | tiffin sambar | hotel style idli sambar recipe with step by step photo and video recipe. there are different types of sambar recipes practised across india. each has its own purpose which boils down to either to be served with rice or as a side dish to south indian breakfast dishes. one such purpose based lentil soup is idli sambar or tiffin sambar made to be served with idli or dosa recipes.
well, to be honest, i personally do not prefer to have my idli sambar this way, and i like it to be thick with a coconut masala. as a matter of fact, my previous version was with coconut and i am sun-setting that post as most of my readers requested with just lentil. hence i thought of redrafting and re-sharing my old tiffin sambar recipe. the major difference between these 2 recipes is the usage of ground coconut masala and the vegetables added. in this recipe, i have added veggies like brinjal, drumstick, beans, potatoes and small onions. whereas, in my previous post the recipe was made with just diced potatoes and diced onions. in addition to these, i had also added garam masala powder while grounding the coconut masala paste whereas no such spice has been added here.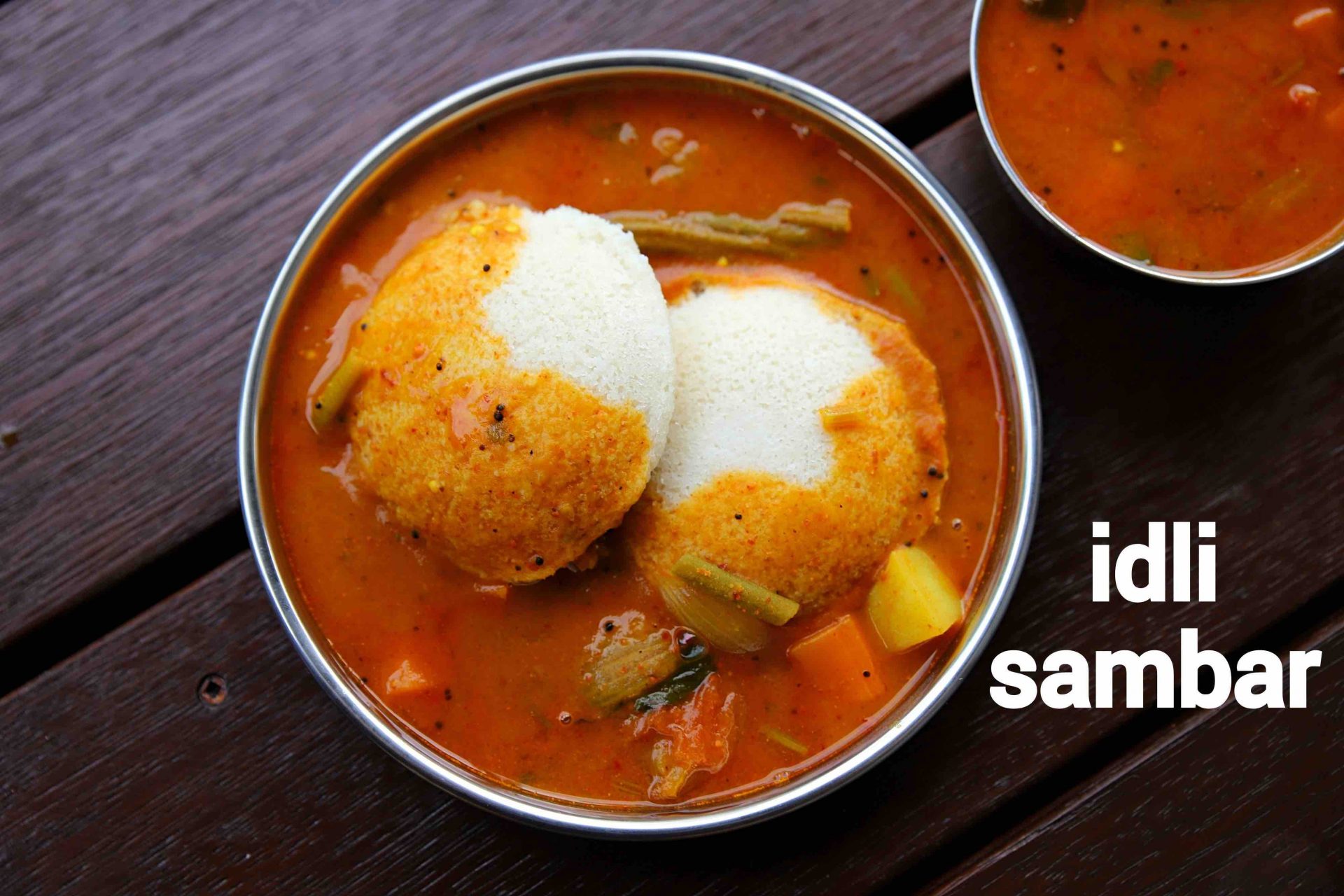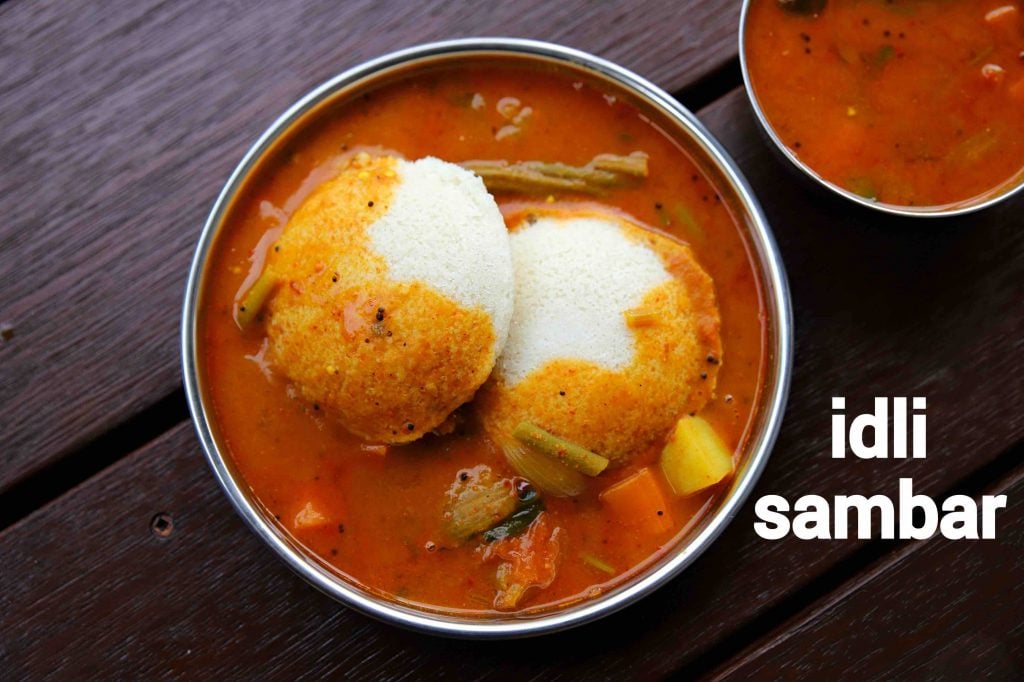 anyway, i would like to add few tips and suggestions to make a perfect and flavoured idli sambar recipe. firstly, in this post, i have shown the recipe to make fresh sambar powder and i would heavily recommend that way. as a matter of fact, you can make this powder well ahead in advance and use it whenever you require. typically it should last long for a minimum of 2-3 weeks when stored in an airtight container. alternatively, you can use store-bought powder if it specifies as tiffin sambar as you may end up making rice sambar. in addition, do not compromise on the vegetables and try to mix it up with as much as possible.
finally, do visit my other sambar recipes collection with this post of idli sambar recipe. it includes sambar variations like udupi sambar, aloo baingan, hotel style sambar for rice, radish sambar, drumstick sambar, okra sambar and gobi sambar. in addition, do not forget to visit my other related recipes collection like,
idli sambar video recipe:
recipe card for idli sambar:
how to make tiffin sambar with step by step photo:
sambar powder recipe:
firstly, in a pan heat 1 tsp coconut oil and roast ½ tsp methi.

now keeping the flame on low add ¼ cup coriander seeds, 1 tbsp cumin, 1 tsp urad dal and 1 tsp chana dal.

roast until the spices turn golden brown.

further, add 20 dried red chilli, few curry leaves and roast until the chillis turn crisp.


cool the spices completely and transfer to the blender along with ¼ tsp hing.

blend to a slightly coarse powder and sambar powder is ready.

idli sambar recipe:
firstly, in a large kadai heat 2 tsp oil and splutter 1 tsp mustard, ¼ tsp methi, pinch hing and few curry leaves.


add 4 shallots, 2 chilli and saute for a minute till it changes colour.

further, add 1 tomato and continue to cook.

now add ½ carrot, 1 potato, 5 beans, 5 pieces drumstick and ½ brinjal.

saute for 2 minutes, or until the vegetables shrink slightly.

further, add ¼ tsp turmeric, ½ tsp jaggery, 1 tsp salt and 1 cup water.

mix well, cover and boil for 10 minutes or until the vegetables are almost cooked.

now add ¾ cup tamarind extract and mix well.

cover and boil for 10 minutes, or until the raw smell from tamarind disappears.

additionally, add 1 cup toor dal and mix well.

add water and mix well adjusting consistency as required.

boil for a minute or until the froth appears.

add in 4 tsp of prepared sambar powder. you can alternatively use store brought sambar powder.

mix well making sure there are no lumps formed.

boil for a minute, until the flavours are well absorbed.

add in 2 tbsp coriander leaves and mix well.

finally, enjoy idli sambar with hot steamed idli.

notes:
firstly, add vegetables of your choice to make sambar more nutritious and tasty.
also, add tamarind extract only after vegetables are almost cooked. else sometimes, vegetables will not cook.
additionally, adjust the consistency of sambar as it thickens once cooled.
finally, idli sambar recipe tastes great when served in a slightly watery consistency.