lemon coriander soup recipe | veg lemon and coriander soup | lemon coriander clear soup with detailed photo and video recipe. an easy and healthy filling soup recipe made with veg stock. on top of the vegetables and veggie stock, it also contains a strong flavour of lemon and coriander in each sip. it is generally served as an appetizer or as a starter, but due to its filling nature, it can also be served for lite lunch and dinner.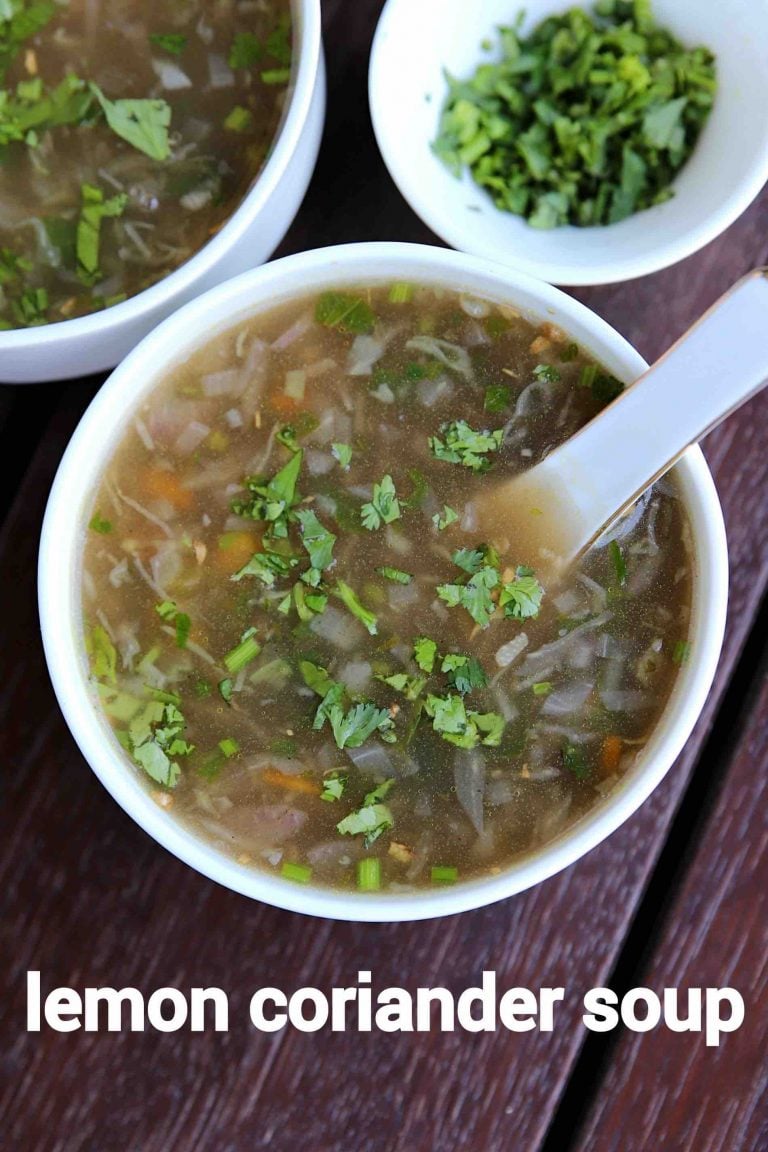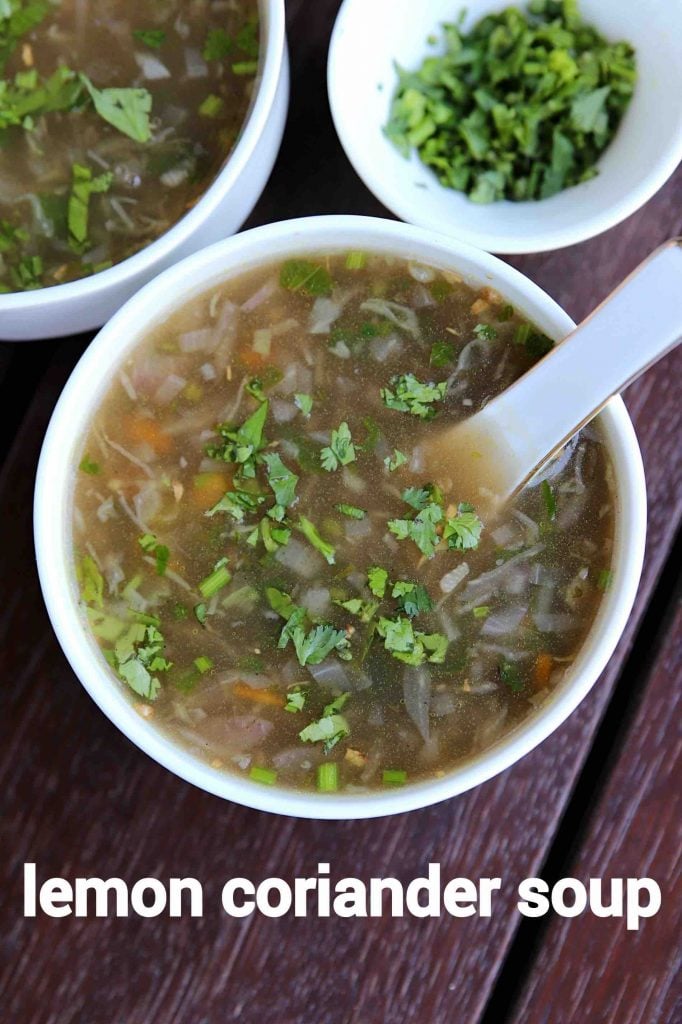 lemon coriander soup recipe | veg lemon and coriander soup | lemon coriander clear soup with step by step photo and video recipe. generally, soup recipes are made with just one hero ingredient with optional side ingredients to improve the flavour. however, there are quite a few mixed soup recipes which are made with many hero ingredients. one such simple, easy and flavoured soup is lemon coriander soup recipe known for its tangy and spicy taste.
to be honest, i am not a huge fan of soup recipes and i do not have a practice of making it for my day to day lunch or dinner. having said that, it is my trusted meal when we get sick with cold and flu. i add a hint of lemon, pepper and salt to re-energize and revitalize. having said that i have special reservations for lemon coriander soup recipe. the best part of this recipe is its filling nature. you can not only serve it as appetizer or starter but also as a full meal for your lunch and dinner. whenever i feel bloated or feel like to have something lite, i end up making veg lemon and coriander soup. but it is completely depended upon your preference.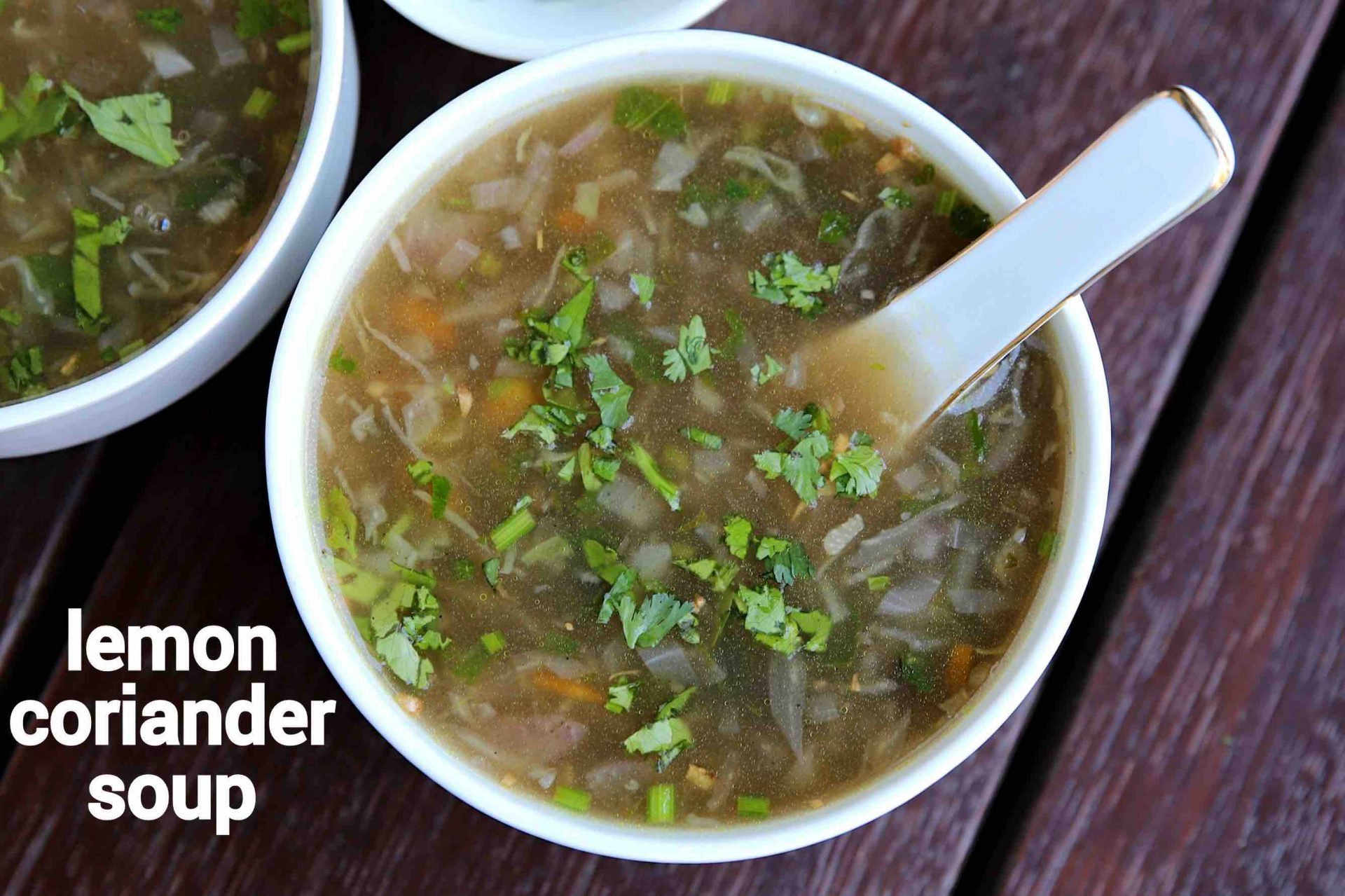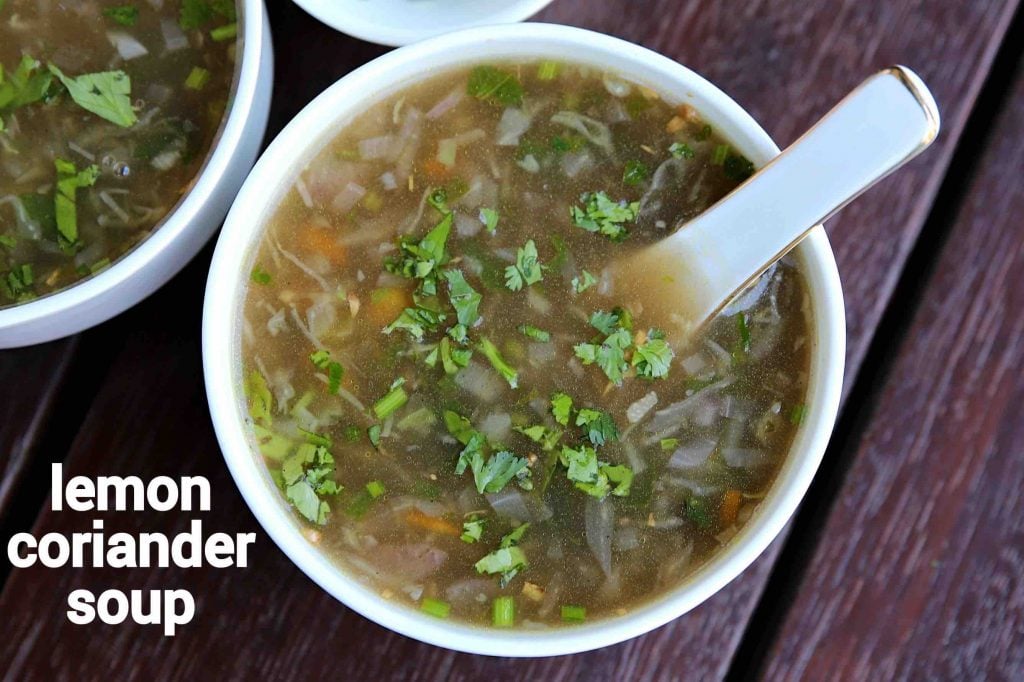 furthermore, some important tips, suggestions and variations for a tasty lemon coriander soup recipe. firstly in terms of adding vegetables to this recipe, it is purely open-ended. you can add a myriad choice of and it is up to individual preference. but make sure to finely chop the veggies before using them. secondly, you can increase or decrease the thickness of the soup by adding the corn starch. i personally do not prefer but it should not alter your taste. lastly, i have added veggie stock as part of the ingredient, but you can experiment with chicken stock if you are comfortable with meat stock.
finally, i request you to check my other detailed soup recipes collection with this post of lemon coriander soup recipe. it mainly includes recipes collection like lemon rasam, bonda soup, sweet corn soup, beetroot soup, carrot soup, pumpkin soup, palak soup, kollu rasam, tomato soup, cream of mushroom soup. further, to these i would also like to highlight my other recipes collection like,
lemon coriander soup video recipe:
recipe card for veg lemon and coriander soup recipe:
how to make lemon coriander soup with step by step photo:
firstly, in a large kadai heat 2 tsp oil and saute 2 clove garlic, 1 inch ginger.

also, saute ½ onion and 2 tbsp coriander stem for a minute.

now add ½ carrot, 2 tbsp cabbage, 2 tbsp beans, 2 tbsp sweet corn.

saute for a minute without overcooking.


further, add 3 cup water, ½ tsp salt and ½ tsp pepper powder.

mix well and boil for 5 minutes.

prepare the cornflour slurry by mixing 1 tbsp cornflour and ¼ cup water.


mix well making sure there are no lumps.

pour the prepared slurry into the soup and mix well.

boil for 2 minutes, making sure the flavours are well combined.

turn off the flame and add 3 tbsp coriander and 2 tbsp lemon juice. mix well.

finally, garnish with more coriander leaves and serve lemon coriander soup.

notes:
firstly, add stem of coriander gives good flavour to the soup.
also, make sure to add vegetables of your choice to make a healthy soup.
additionally, adding cornflour slurry will give a slightly thick consistency. however, it is optional.
finally, add lemon juice after turning off the flame for lemon coriander soup.