rasam powder recipe | udupi saaru pudi | rasam podi with detailed photo and video recipe. an easy and simple multipurpose spice mix or masala recipe specifically used to make rasam or saaru. there are myriad variations to the south indian rasam and the spice mix masala differs as per the rasam recipe. this recipe post specifically describes the udupi or south canara based saaru or rasam powder which can be used for various reasons.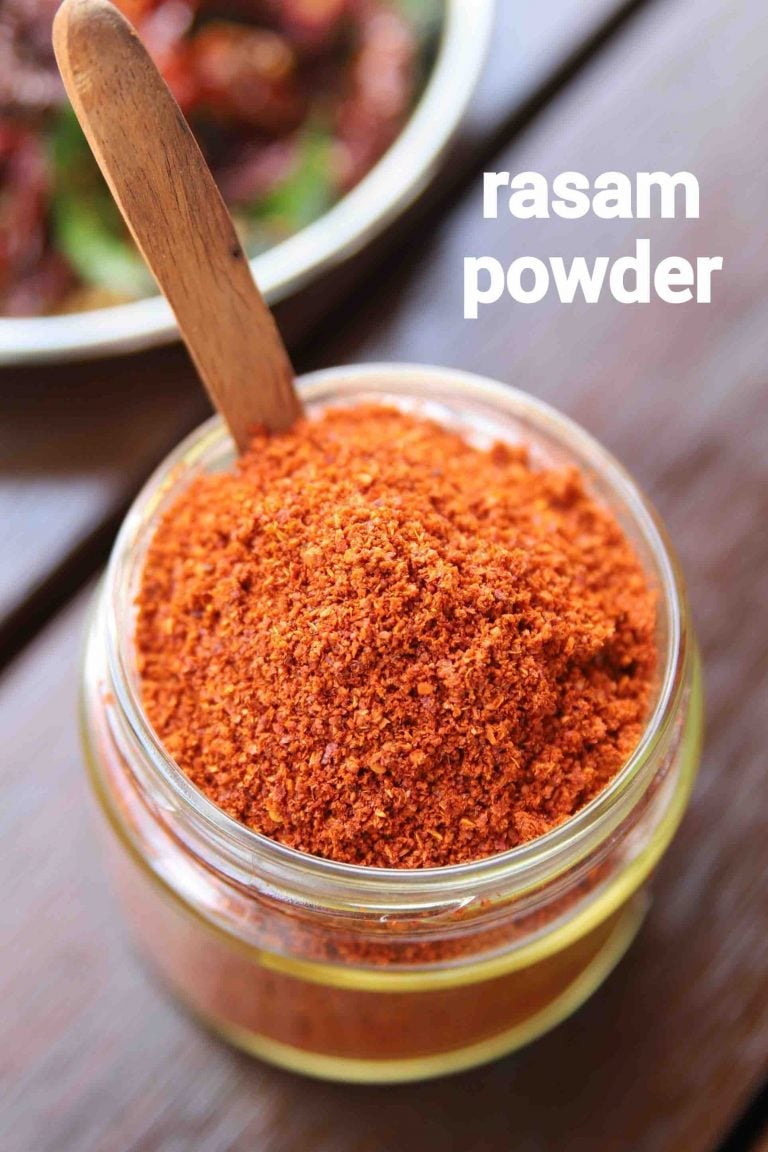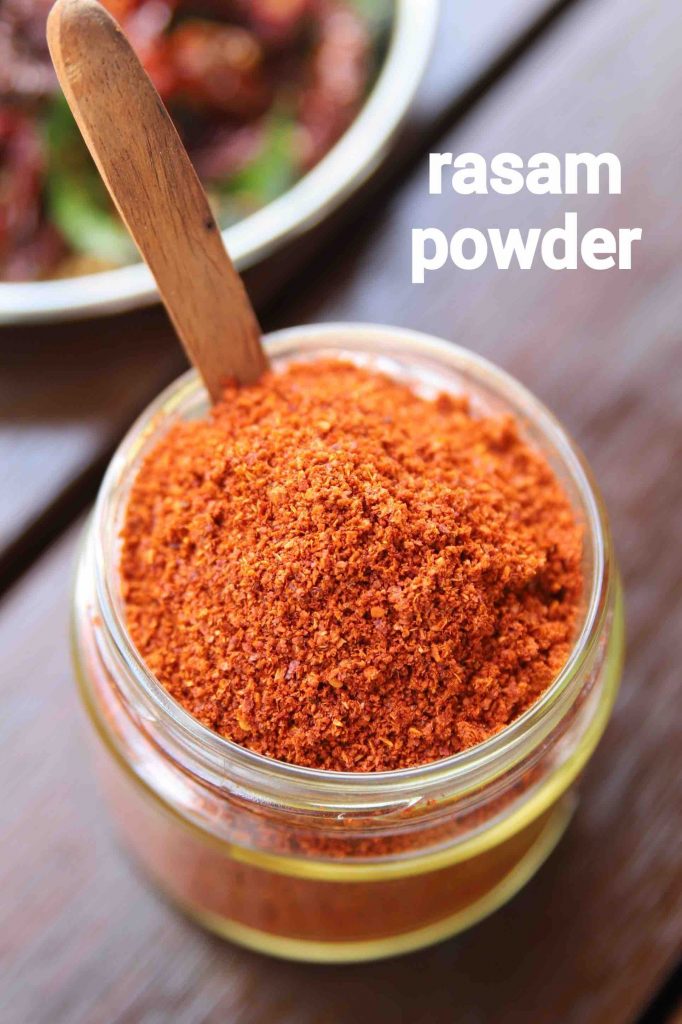 rasam powder recipe | udupi saaru pudi | rasam podi with step by step photo and video recipe. rasam or saaru recipes are one of the south indian staple dishes and are made on a daily basis. it could be a simple lunch or dinner, or it could be a celebration feast, rasam plays an important role in every meal. particularly in karnataka, the udupi saaru is known for its flavour and taste, and the main contribution comes from the rasam powder.
i am a huge fan of rasam recipes, particularly the udupi saaru recipe is my personal favourite. back in my hometown (udupi), we make rasam with just tamarind juice, jaggery, toor dal and most important one udupi saaru pudi spice mix. unlike in other rasam variants, where tomatoes take a significant role to derive the taste and flavour. the spice mix and tamarind juice take precedence in this recipe. as a matter of fact, to make this rasam, the tamarind juice is boiled thoroughly with jaggery chilli and salt. during this process, it discharges all its raw flavour and when mixed with rasam spice mix, it yields one of the best rasam recipes.
anyway, some tips, suggestions and variations for a perfect udupi saaru pudi or rasam powder recipe. firstly, the below propositions of raw spices mentioned in the recipe card is essential and fundamental for the flavored spice mix. hence if you do not have a particular ingredient, do not try to attempt this recipe. secondly, the spice mix has a long shelf life and can be preserved for months, if it is stored properly. i make it in bulk and i seal it in small plastic bags, weighing around 250 grams each. and also i refrigerate all these bags and open these smalls bags one by one. lastly, while preparing the rasam, add the spice mix at the very end and give 2-3 boils to the rasam once mixed and do not over boil it.
finally, i request you to check my other masala recipes collection with this post of rasam powder recipe. it mainly includes recipes variations like, dry garlic chutney, chammanthi podi, udupi style sambar powder, udupi saaru pudi, biryani masala, pav bhaji masala, garam masala, pizza sauce, curry leaves powder, bisi bele bath masala powder. further to these i would also like to highlight my other similar recipes collection like,
rasam powder video recipe:
recipe card for udupi saaru pudi recipe:
how to make rasam powder with step by step photo:
firstly, in a pan heat 2 tbsp coconut oil and add ½ tsp methi, ¼ cup coriander seeds.

roast on low flame until the spices turn aromatic.

now add 1 tsp cumin and roast until the spices turn aromatic.

further add 25 dried red chilli, few curry leaves and ¼ tsp hing.


roast until chilli puff up and curry leaves turn crisp.

transfer to the plate allowing to cool completely and absorb excess oil.

now transfer to the blender and blend to a coarse powder.


finally, udupi saaru pudi ready, store in an airtight container or use to prepare udupi saaru.

notes:
firstly, roasting spices in coconut oil helps to give good flavour to rasam.
also, do nit burn the spices as the saaru tastes bitter.
additionally, rasam powder can be used to prepare any type of rasam.
finally, rasam powder or saaru pudi recipe tastes great when prepared freshly.