shankarpali recipe | spicy tukkudi recipe | savory or tikhat shankarpali with detailed photo and video recipe. a simple and easy savory snacks recipe made with plain flour and jeera. it is a popular savory snack from the western and northern karnataka and is generally made during festival seasons. there are many ways of making the shankarpali but this recipe post dedicates to savoury version made with plain flour.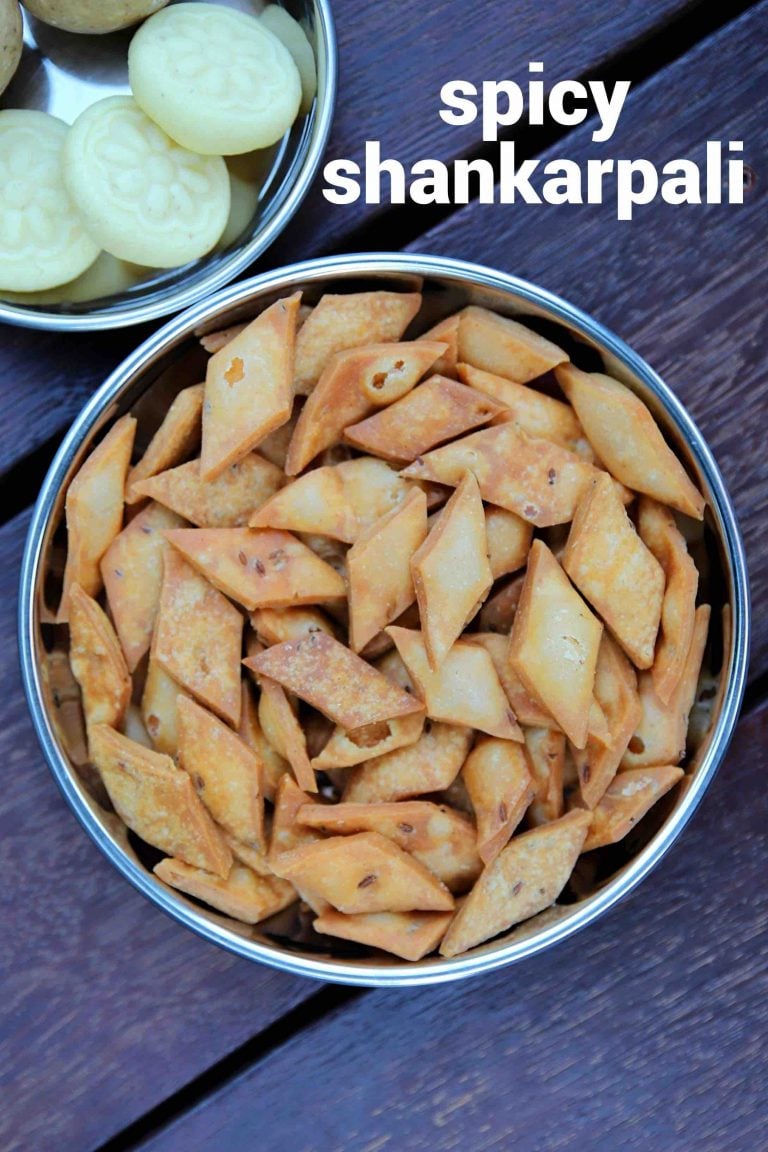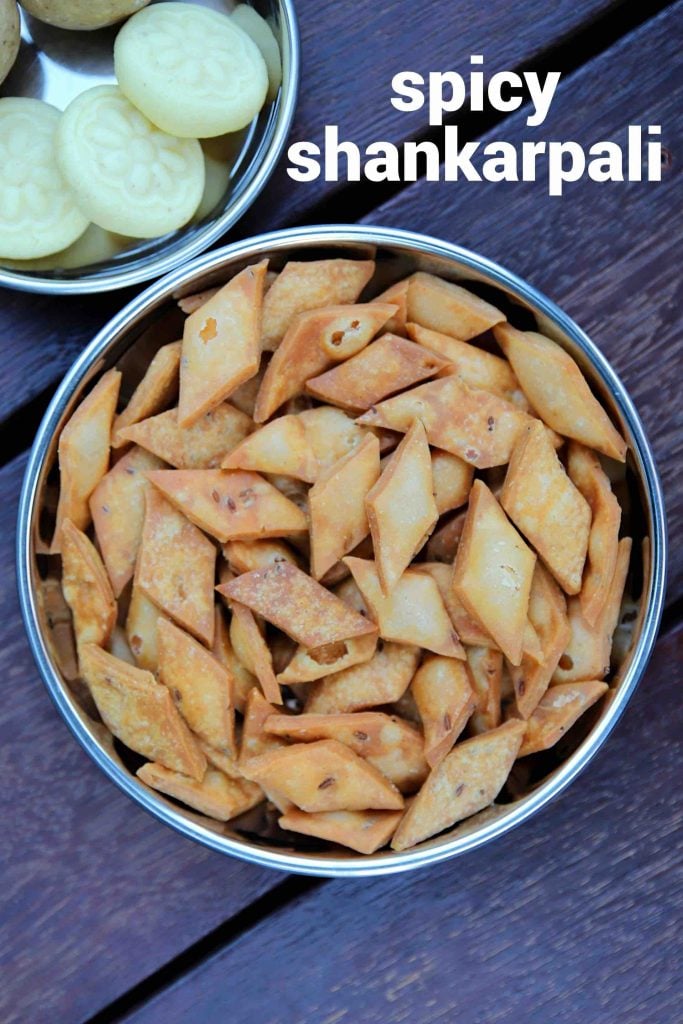 shankarpali recipe | spicy tukkudi recipe | savory or tikhat shankarpali with step by step photo and video recipe. during the festival season, it is pretty much occupied by sweets and dessert recipes. having said that there are certain snacks are made and served with these desserts which would balance the taste and flavour. one such easy and tasty snack recipe is the spicy shankarpali recipe from the marathi and north karnataka cuisine.
in india during the festival season, the sweets and dessert recipes would be on high demand. its either laddoo, barfi or even milk-based dessert recipes which takes the front line. having said that there has to be spicy or savoury snack which would eventually balance the taste and flavour. typically it is either the khara sev or roasted cashews as many consider it as the easy and less time-consuming in terms of preparation. however, i personally would recommend trying the spicy shankarpali recipe or namak pare which is not only easy to make but at the same time very attractive because of its shape. generally (and also in this recipe post), it follows the diamond shape and hence it also known as diamond biscuits.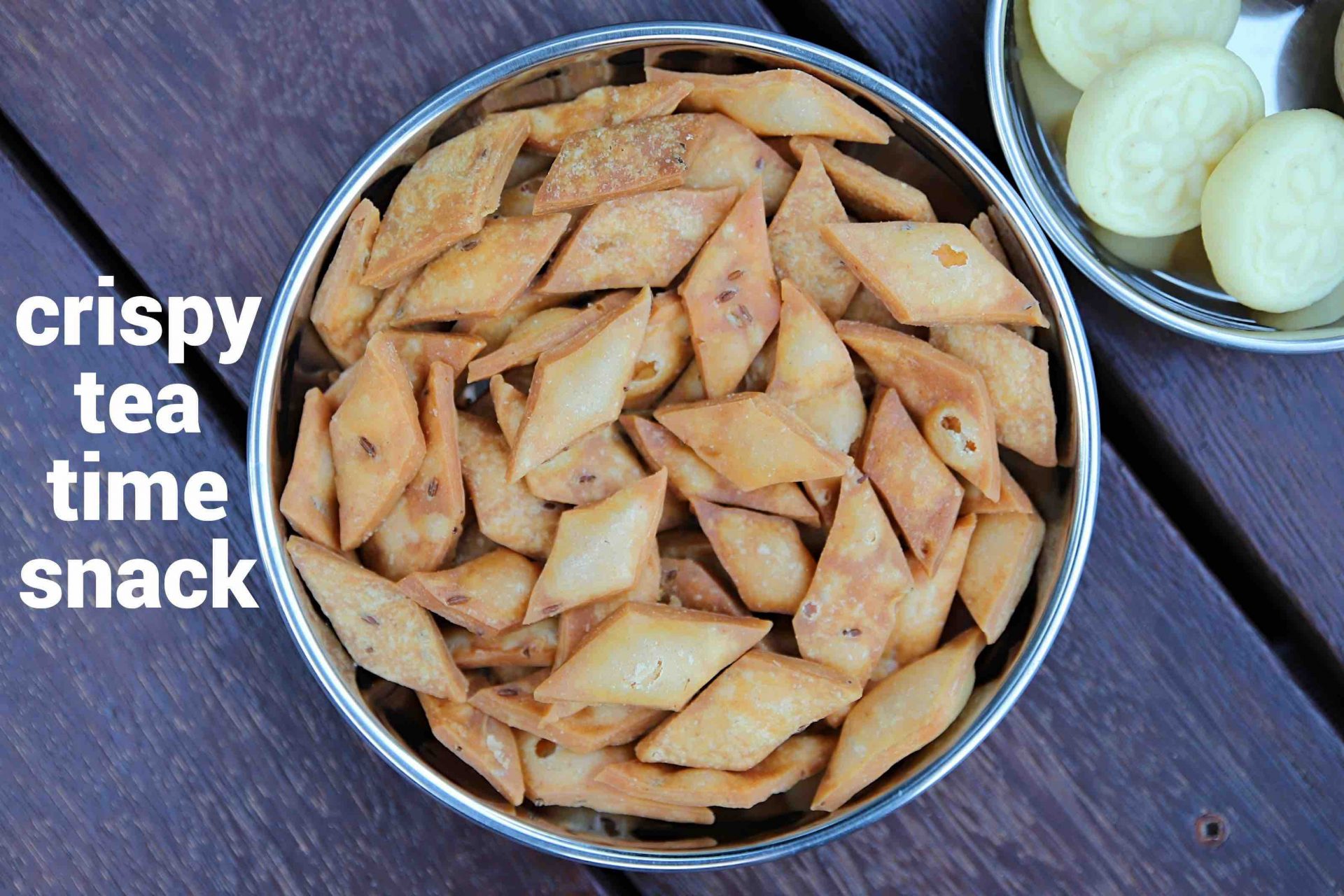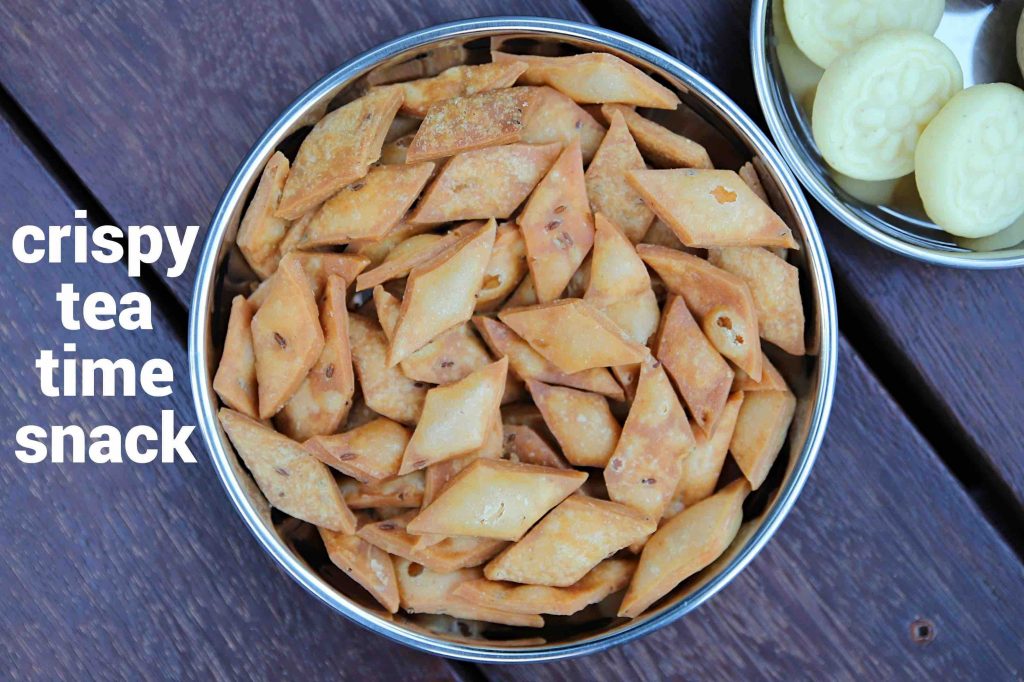 furthermore, i would like to highlight some of my tips, suggestions and variations for a perfect shankarpali recipe. firstly, i have made this recipe using plain flour and stuck to the authentic recipe. having said that you can also use wheat flour and make it a healthy snack alternative. secondly, i have added/topped the dough with jeera or cumin for better flavour. you can experiment with others like sesame, coriander seeds and even fennel. lastly, you can shape these biscuits to any desired shape and there isn't any hard and fast rule for it. as a matter of fact, having square-shaped biscuits is a much easier and quicker option.
finally, i request you to check my other snacks recipes collection with this recipe of shankarpali recipe. it mainly includes recipes like spicy shankarpali, shankarpali, namak pare, cheese masala toast, murmura, potato nuggets, mixture, kodubale, aloo chaat, bread 65. further, to these, i would also like include my other recipes collection like,
shankarpali video recipe:
recipe card for spicy tukkudi recipe:
how to make shankarpali with step by step photo:
firstly, in a large mixing bowl take 1½ cup maida and 2 tsp rava. adding rava makes shankarpara crispy.

now add 1 tsp cumin, 1 tsp chilli powder and ¾ tsp salt.

mix well making sure all the spices are well combined with the flour.

heat 2 tbsp ghee and pour over flour. you can alternatively use hot oil.


crumble and mix until the flour turns moist and holds shape when pressed with the fist.

now add ½ cup water and knead the dough.

knead to a smooth and tight dough adding water as required.


grease the dough with 1 tsp oil and rest for 5 minutes.

knead the dough again making sure its tight and smooth.

divide the dough into half and roll gently.

roll to a slightly thick rectangle shape.

now cut into diamond shapes with a sharp knife or using pizza cutter.

deep fry in hot oil by dropping one by one.

keep the flame on low to medium and stir occasionally.

fry on low flame for 15 to 20 minutes or until the shankarpali turns crisp and flaky.

drain off the tukkudi over kitchen paper to absorb excess oil.

finally, enjoy spicy shankarpali with a hot cup of tea or store in an airtight container for a month.

notes:
firstly, adding ghee to maida and crumbling makes shankarpali crispy.
also, fry on low flame, else it will not get cooked from inside and remains soggy.
additionally, adjust the amount of chilli powder based on the spice level you are looking for.
finally, spicy shankarpali recipe tastes great when prepared crispy.