aloo chaat recipe | how to make spicy alu chaat | potato chaat recipe with detailed photo and video recipe. a popular steet food of india prepared with potato wedges and other indian chaat ingredients. this spicy chaat recipe is widely appreciated all over india but hugely popular in delhi streets and in mumbai streets. this savoury snack recipe is typically consumed during evening as a appetizer or as a starters – entree.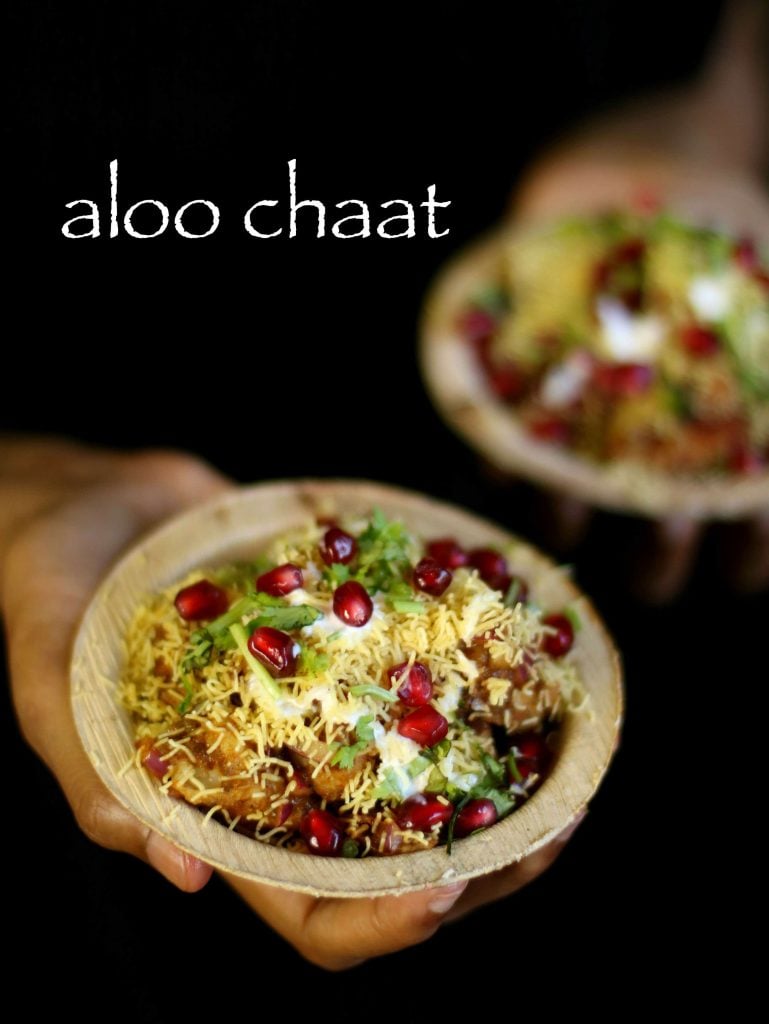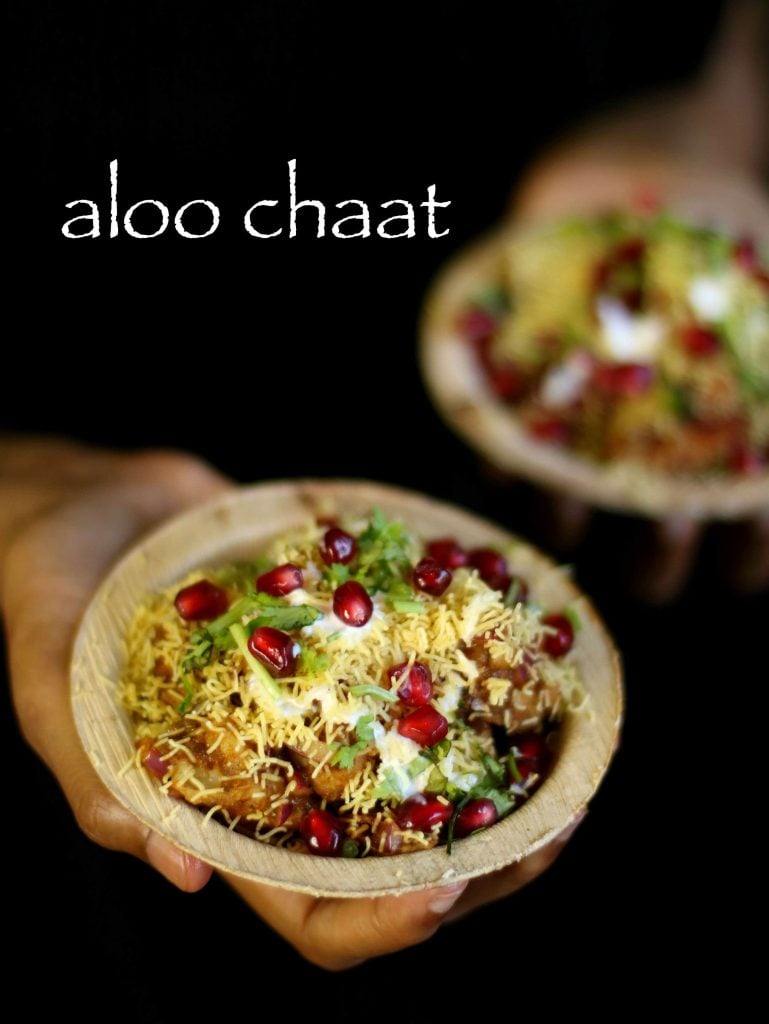 aloo chaat recipe | how to make spicy alu chaat | potato chaat recipe with step by step photo and video recipe. basically a street food or fast food prepared by frying (shallow or deep frying) potatoes till crisp. later it is than spiced up with chaat chutney's like green chutney, imli chutney, chaat masala and topped with finely chopped onions and fine sev.
i have posted several other chaat recipes till, but i have to admit that alu chaat recipes is the most simple yet tasty recipe. traditionally aloo chaat recipes are prepared by deep frying the potato to wedges. however i have shallow fried the boiled potato cubes which makes it less oily and more healthier. perhaps boiling the potatoes and shallow frying may introduce an extra step, but certainly more healthier and cleaner as compared to just deep frying. having said that deep frying is more dearer to taste.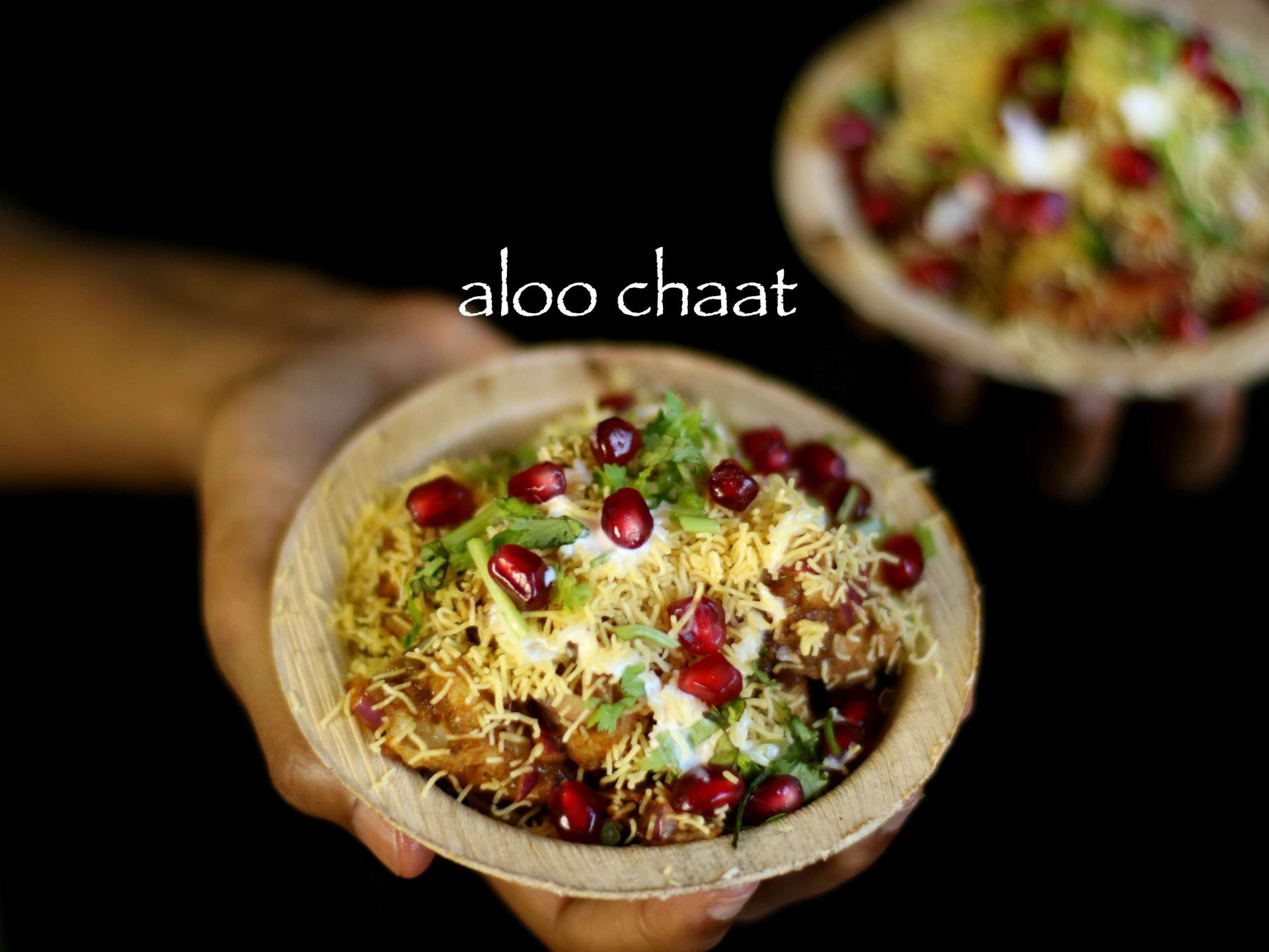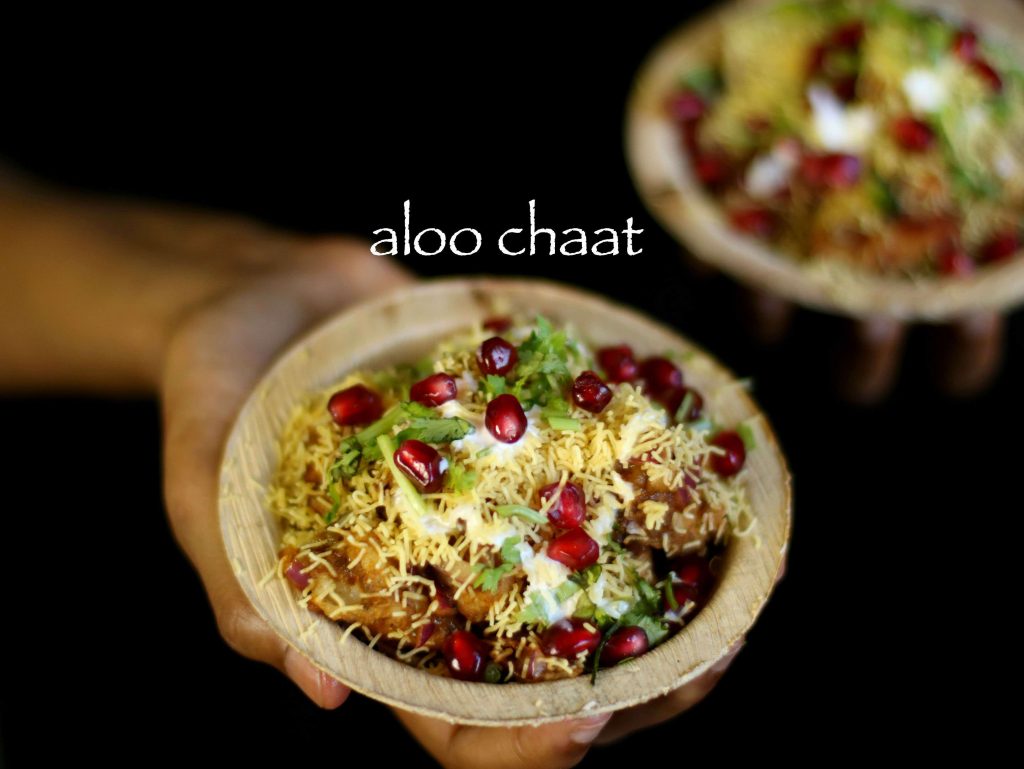 as compared to any other indian chaat recipes, even aloo chaat recipe is open ended. there are several variations to this fast food snack which changes with each regions. while, some prefer to keep it simple without adding onions or sev, but i personally like the combination of all toppings. if you prefer you can skip adding curd, onions and fine sev with just spice powders like chaat masala and chilli powder. also if you are vegan than add few drops of lemon juice which would help to introduce sour taste to it.
finally i would like to highlight my other indian chaat recipes collection with this post. particularly, bhel puri, sev puri, pani puri, dahi puri, samosa chaat, pav bhaji, vada pav, aloo tikki, hara bhara kabab and masala papad. in addition do visit my other recipes collection like,
aloo chaat or potato chaat video recipe:
recipe card for aloo chaat or potato chaat recipe:
how to make aloo chaat or potato chaat with step by step photo:
firstly, pressure cook the potatoes for 2 whistle and peel the skin.

furthermore, cut the potatoes into cubes.

and pan fry in 2 tbsp of oil. add more oil if you are not using nonstick pan. alternatively bake or deep fry the potatoes.

do not over mix, as the potatoes will break apart.


saute the potatoes till they turn golden brown from all the sides.

transfer the fried potatoes into bowl.

add finely chopped onions. adding onions is optional.


also add chili powder, roasted cumin powder, chaat masala and salt.

additionally add green chutney and sweet tamarind chutney / imli-chutney.

mix gently without breaking the aloo / potato pieces.
transfer the chaat into a serving plate.

top with generous amount of sev.

and also spread a tsp of curd and coriander leaves.

finally, garnish with pomegranate seeds and serve with cutting chai.

notes:
firstly, do not over cook the potatoes in pressure cooker as they will loose the shape while sauting.
also adjust the spices according to your preferences.
additionally, deep fry the potatoes if you are not diet conscious.
finally, aloo chaat taste great when they are hot and spicy.