mullu murukku recipe | mullu thenkuzhal | dal chakli | muthusaram with detailed photo and video recipe. an attractive and simple deep fried savoury snack recipe made with rice flour and urad dal flour. unlike other traditional chakli or murukku recipe, this one has more spikes and bright in colour and hence named after mullu. it is an ideal snack recipe candidate to be made and served during festival season with a choice of sweets.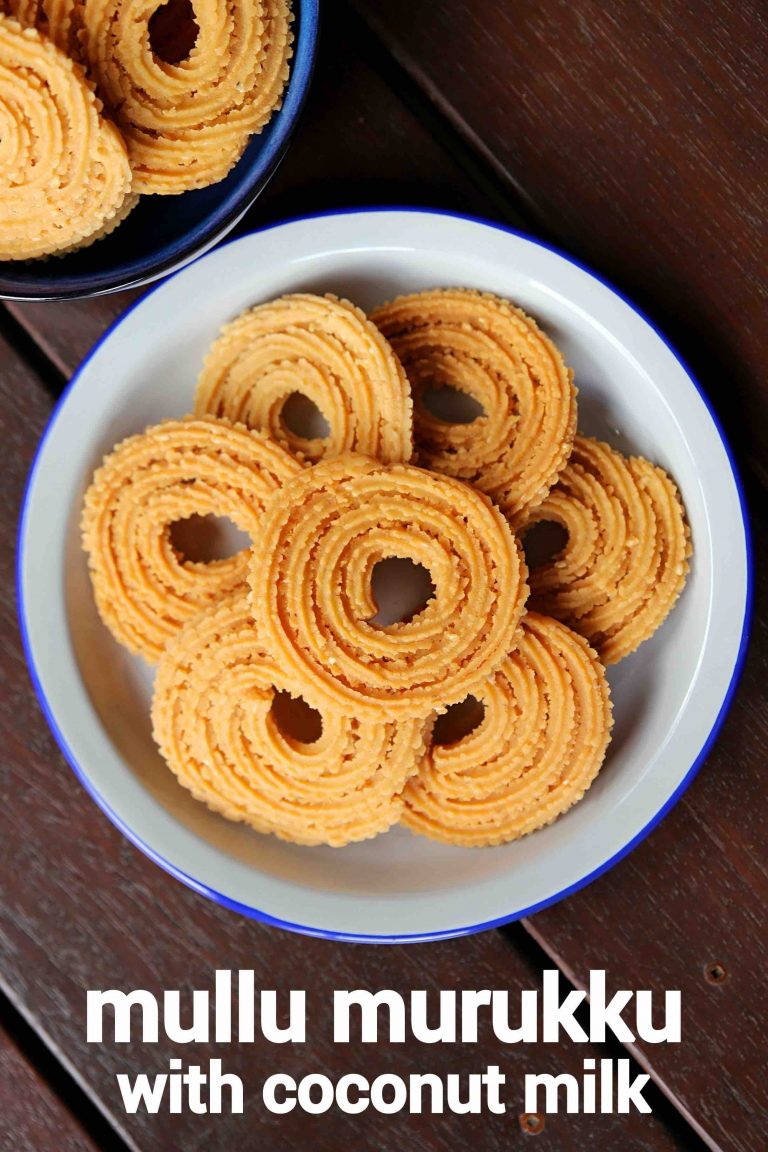 mullu murukku recipe | mullu thenkuzhal | dal chakli | muthusaram with step by step photo and video recipe. chakli or murukku recipes are very generic and are made typically during festival seasons. it can be made with different ingredients, in different shapes for different occasions. one such simple and attractive murukku variation is the mullu murukku from the traditional tamilnadu or tamil cuisine.
chakli or murukku recipes are very common across india, particularly in south india and western india. i personally have posted quite a few chakli or murukku variations in my blog and mullu murukku is one such variation. yet there aren't any significant variations in terms of ingredients used for this recipe. the only significant variation is the use of shaper or spike in this recipe. as a matter of fact, it uses the same traditional rice and urad dal combination. traditional ones use the soaked rice and urad dal combination. but i have used rice flour and urad dal flour which should hasten the entire cooking process. having said that you can always fallback to soaking one if you wish to.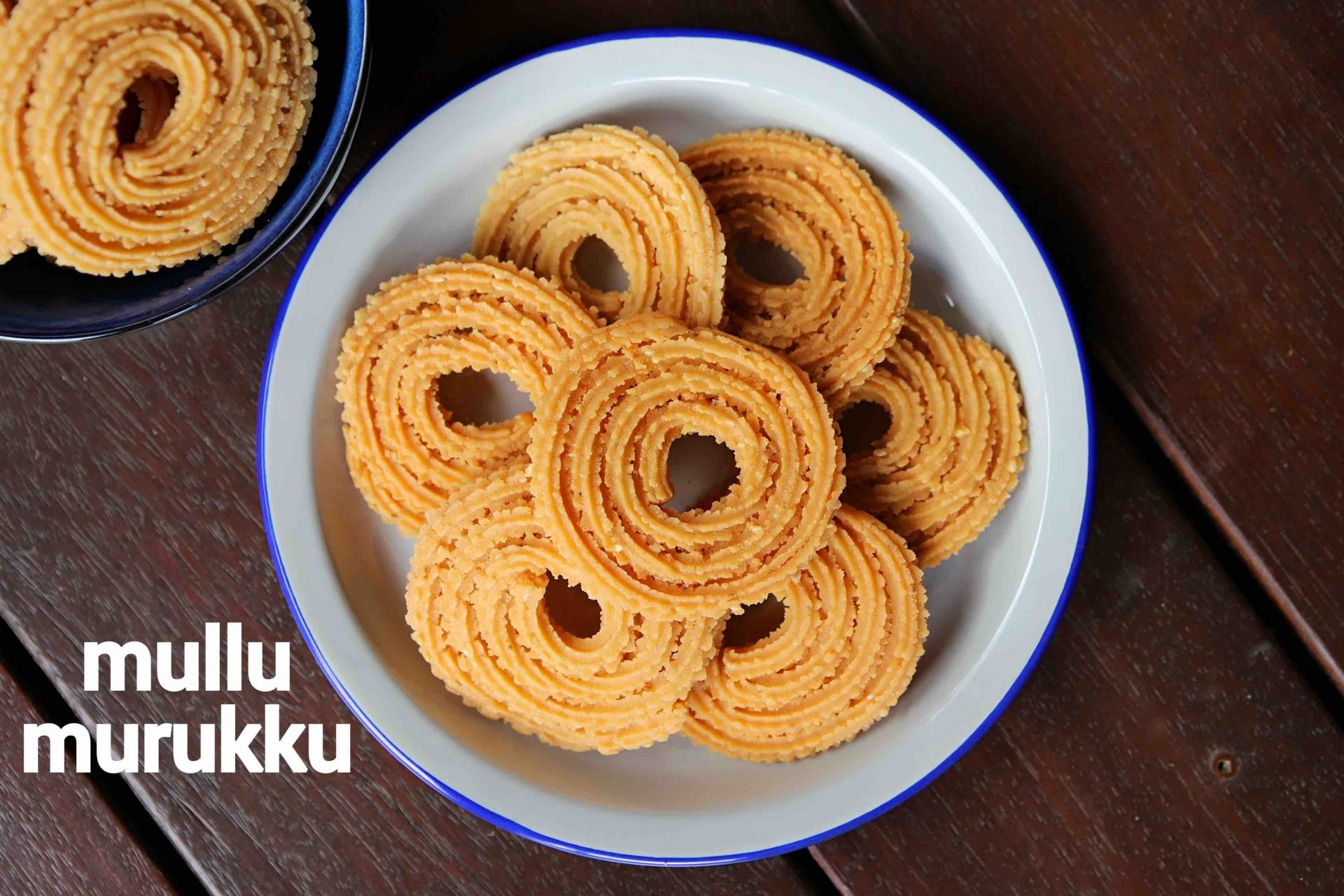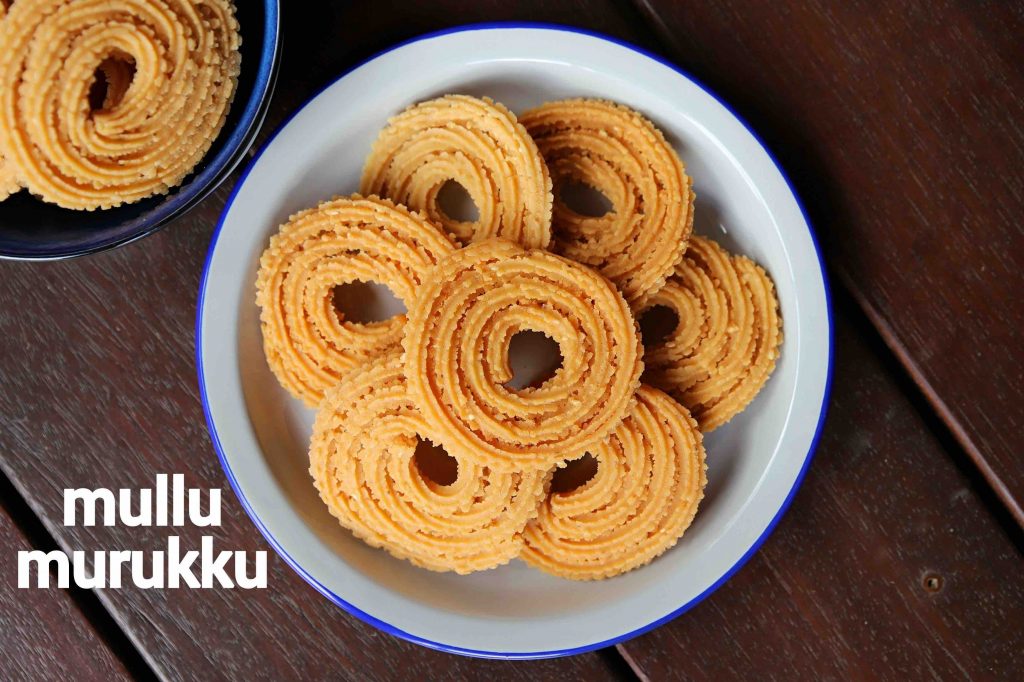 furthermore, i would like to add some more tips, suggestions and variations for a crisp mullu murukku recipe. firstly, in this recipe, i have used store-bought coconut milk and added to the dry ingredients to make a smooth dough. well you can also use homemade coconut milk by grounding freshly grated coconut. secondly, in terms of spices, it is open-ended and you can experiment adding black pepper, red chilli powder and also with sweet paprika spice powder. lastly, deep fry these in small batches in a low to medium flame so that it gets cooked evenly and also consistently. also store thes chakli's in an airtight container to improve the shelf life.
finally, i request you to check my other snacks recipes collection with this post of mullu murukku recipe. it mainly includes recipe variation likes, rava chakli, moong dal chakli, instant chakli, thenkuzhal murukku, butter murukku, rice murukku, palak chakli, kodubale, ribbon pakoda, bonda soup. further, to these i would also like to highlight my other detailed recipes collection like,
mullu murukku video recipe:
recipe card for mullu thenkuzhal recipe:
how to make mullu murukku with step by step photo:
firstly, in a large mixing bowl take 2½ cup rice flour and ½ cup urad flour.

also add 2 tbsp sesame seeds, ½ tsp ajwain, pinch hing, 2 tbsp butter and 1 tsp salt.

mix well making sure everything is well combined.

further add ½ cup coconut milk and combine the flour. you can add more coconut milk if you like the flavour.


add water as required and knead the dough.

knead to a smooth and soft dough adding water as required.

now take star mould and fix to the chakli maker.


grease the chakli maker with some oil. this prevents dough from sticking to mould.

furthermore, make a cylindrical shape out of dough and place the dough inside the maker.

tighten the lid and start preparing chaklis.

on the wet cloth or butter paper make small spiral shape chaklis by pressing.

seal the ends so that it doesn't fall apart while deep frying.

take one murukku at a time and slide it into the hot oil. or bake in a preheated oven at 180-degree celsius for 15 minutes.

flip the murukku and fry on medium flame till they turn crispy from both sides.

furthermore, drain over a paper towel to remove excess oil.

finally, serve crispy and mullu murukku / mullu thenkuzhal with masala tea or masala milk.

notes:
firstly, make sure to have fine rice flour and urad dal flour.
also, adding coconut milk is optional. however it enhances the flavour.
additionally, fry on a medium flame for at least 15 minutes to get crunchy chakli.
finally, mullu murukku / mullu thenkuzhal recipe stays good for a month in an airtight container.