paneer butter masala recipe | paneer makhani | butter paneer recipe with detailed photo and video recipe. a popular and super-rich creamy north indian or punjabi curry made with cottage cheese. it is a vegetarian alternative to the famous butter chicken where paneer is replaced with chicken cubes. it is a premium curry ideally served with choice of indian flatbread or even with choice or rice recipes like jeera rice and ghee rice.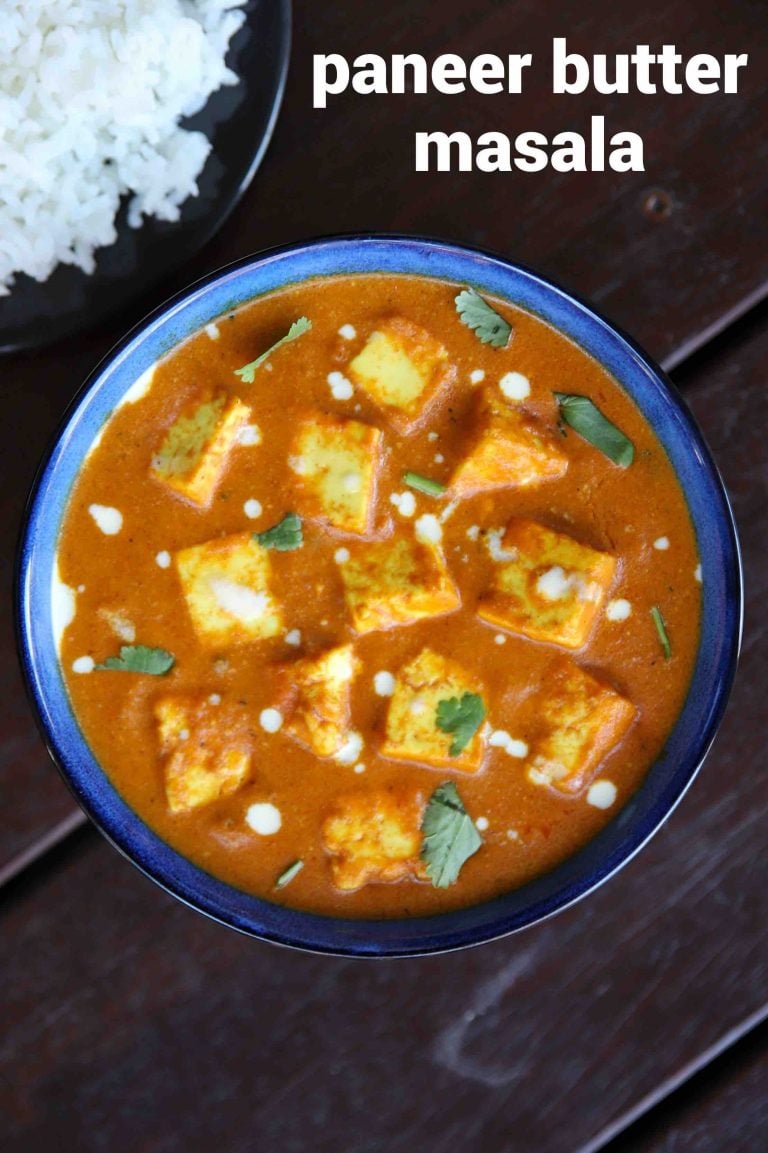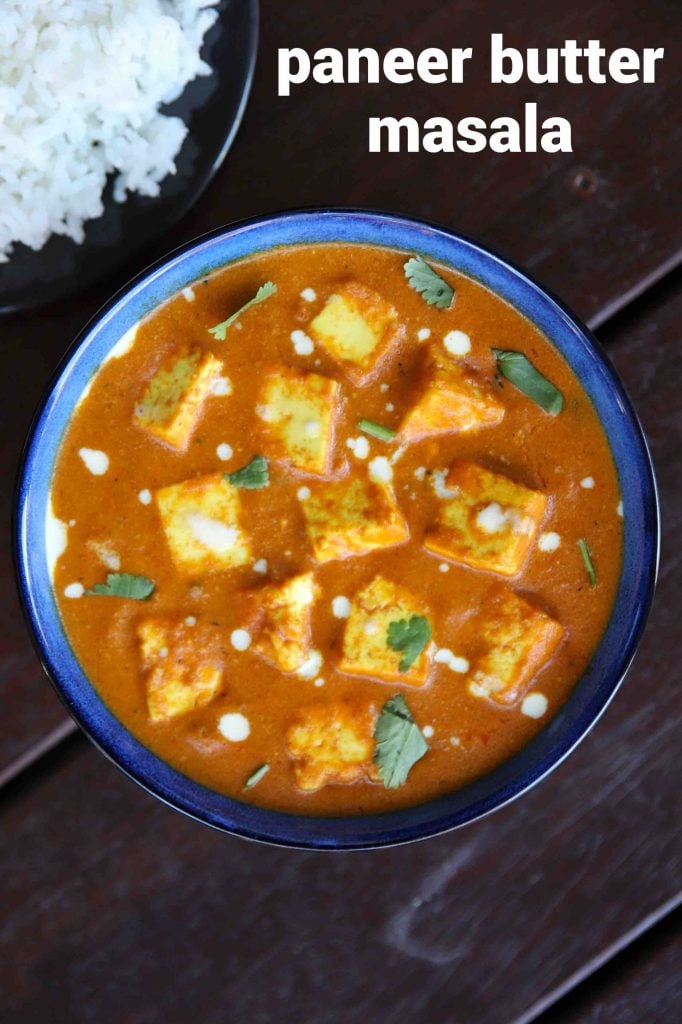 paneer butter masala recipe | paneer makhani | butter paneer recipe with step by step photo and video recipe. north indian or punjabi cuisine is known for its rich and creamy gravy curries. these gravies can be mix and matched with many different hero ingredients which in turn yields a unique flavoured curry. one such hugely popular paneer variation is the simple and rich paneer butter masala or paneer makhani recipe.
i have mentioned this several times by now that i love paneer recipes and it one of the must gravy whenever we are having outdoor lunch or dinner. having said that i always prefer to have something more spicy with paneer like kadai paneer or palak paneer and paneer makhani is less proffered. i and my husband does not prefer to have a creamy or rich paneer gravy as you feel bloated after your meal. anyway, that is my preference, but there are many who just simply crave for this classic paneer recipe. as a matter of fact, this creamy recipe has given to so many variations were adding some unique some spices and ingredients result into a new paneer recipe. however, in this post, i have limited myself to an authentic butter paneer recipe and may post it sometime later.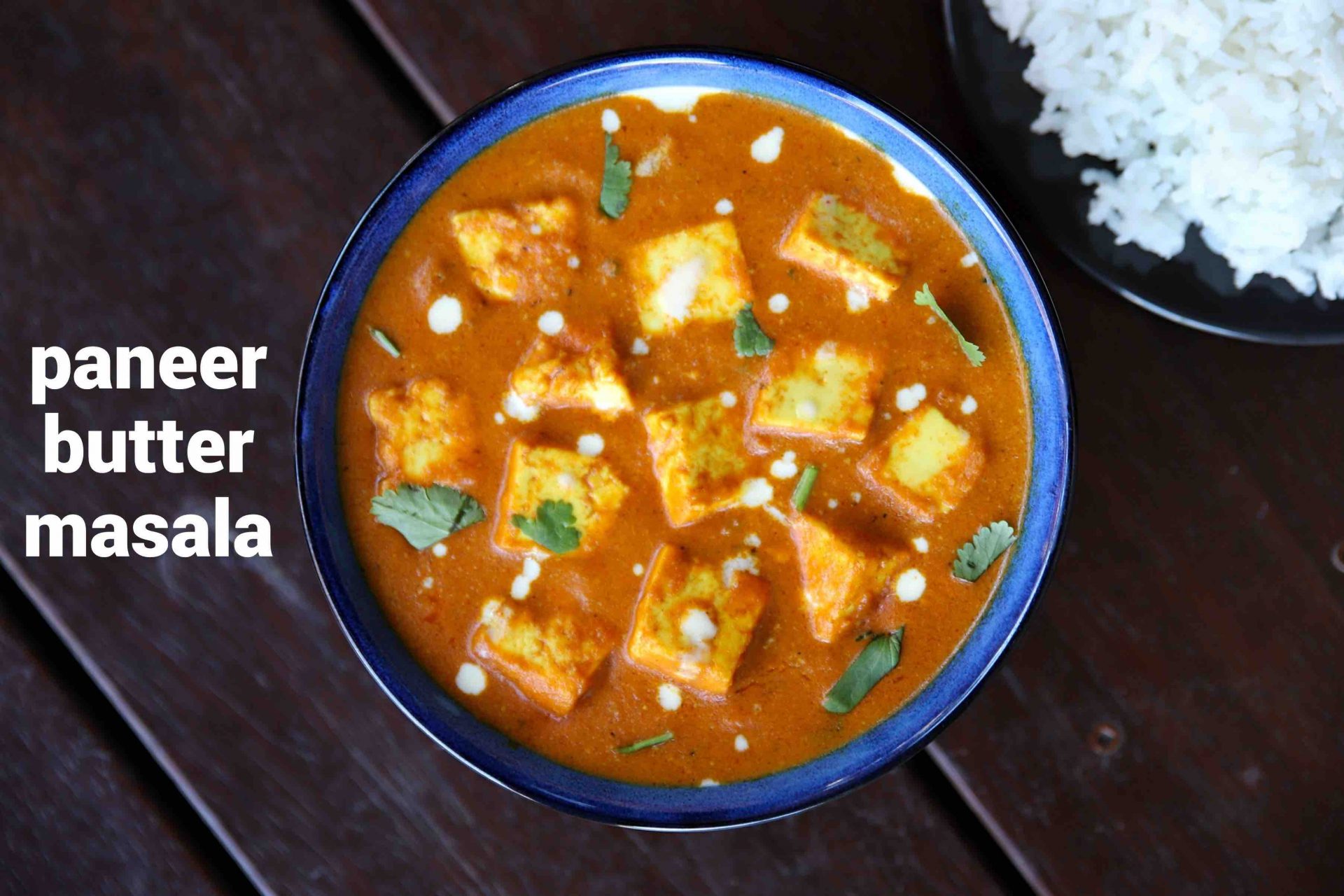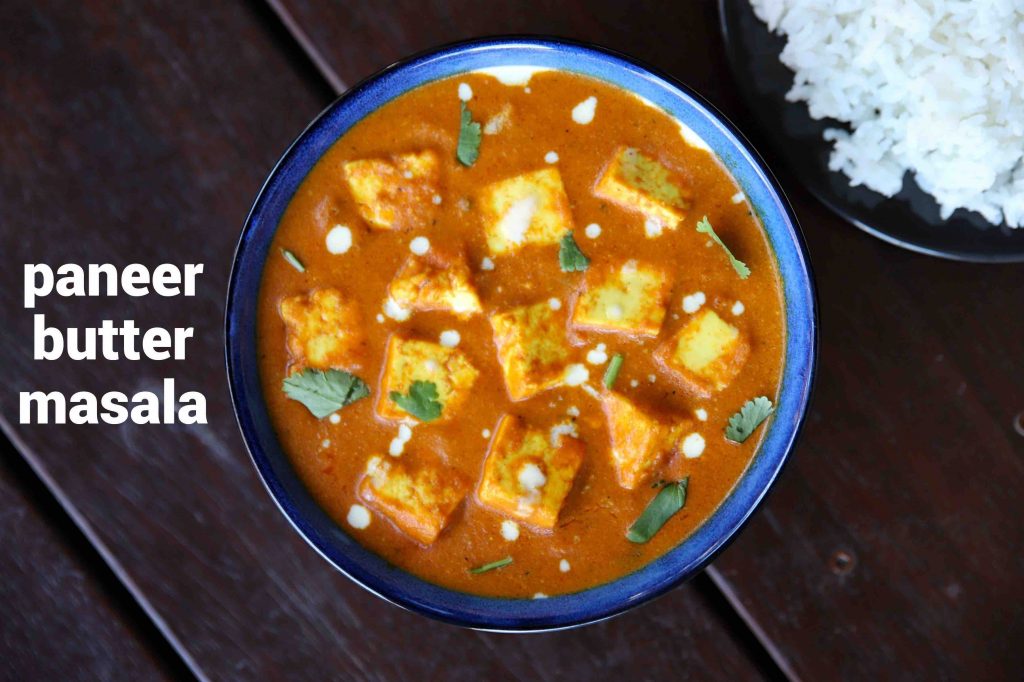 furthermore, i would like to highlight some of the tips, suggestions, variations and alterations to paneer butter masala recipe. firstly, i would heavily recommend using good quality of paneer for this recipe. it has to be moist, soft and fresh and ideally, homemade paneer cubes are ideal for this recipe. secondly, i have tried to strike a balance between the creaminess and the spicy flavour. but if you prefer to have more creaminess than you can add more cream or milk or even cashew paste. lastly, you can extend the recipe by adding other ingredients like tofu, potatoes or even cooked meat as an alternative. you may cook the meat thoroughly before using it, however.
finally, i request you to check my other detailed paneer recipes collection with this post of paneer butter masala recipe. it mainly includes recipes like, paneer frankie, matar paneer, paneer tikka masala, paneer chilla, paneer momos, tawa paneer, paneer ghee roast, paneer bhurji gravy, paneer tikka, palak paneer. further to these i request you to check my other recipes collection like,
paneer butter masala video recipe:
recipe card for paneer butter masala recipe:
how to make paneer makhani with step by step photo:
firstly, in a large kadai heat 1 tsp butter and 1 tsp oil.

saute 1 onion, 1 inch ginger and 3 clove garlic until it shrinks slightly.

now add 2 tomato and 10 cashew for a minute.

cover and cook for 10 minutes or until tomatoes turn soft and mushy.


cool completely and transfer to the blender.

blend to smooth paste adding water if required.

in a kadai heat 2 tbsp butter and saute 2 pods cardamom and 1 bay leaf.


keeping the flame on low add ¼ tsp turmeric, 1 tsp chilli powder, ¼ tsp garam masala and ¼ tsp cumin powder.

saute until the spices turn aromatic without burning.

add in prepared onion tomato paste and saute well.

saute until oil separates from sides.

further add 1 cup water, ½ tsp sugar and 1 tsp salt.

mix well adjusting consistency as required.

also, add 2 tbsp cream and mix well.

now add 20 cubes of paneer and mix gently.

cover and simmer for 10 minutes or until flavours are absorbed.

further add 2 tbsp coriander, ½ tsp kasuri methi and ¼ tsp garam masala. mix well.

finally, enjoy paneer butter masala with roti or naan.

notes:
firstly, prepare the curry with butter for good flavour of makhani recipe.
also, adding little sugar in curry will balance the flavour of tanginess.
additionally, you can roast the paneer before adding to the curry.
finally, paneer butter masala or paneer makhani recipe tastes great when prepared creamy.