club sandwich recipe | how to make indian style veg club sandwich with detailed photo and video recipe. a popular indian street food sandwich made with layers of bread slices with vegetable and spice stuffing. there is a myriad version to this layered sandwich recipe which includes both meat and vegetable stuffing. in india, it is generally served as street food snack, but can also be served as morning breakfast or also for lunch and dinner.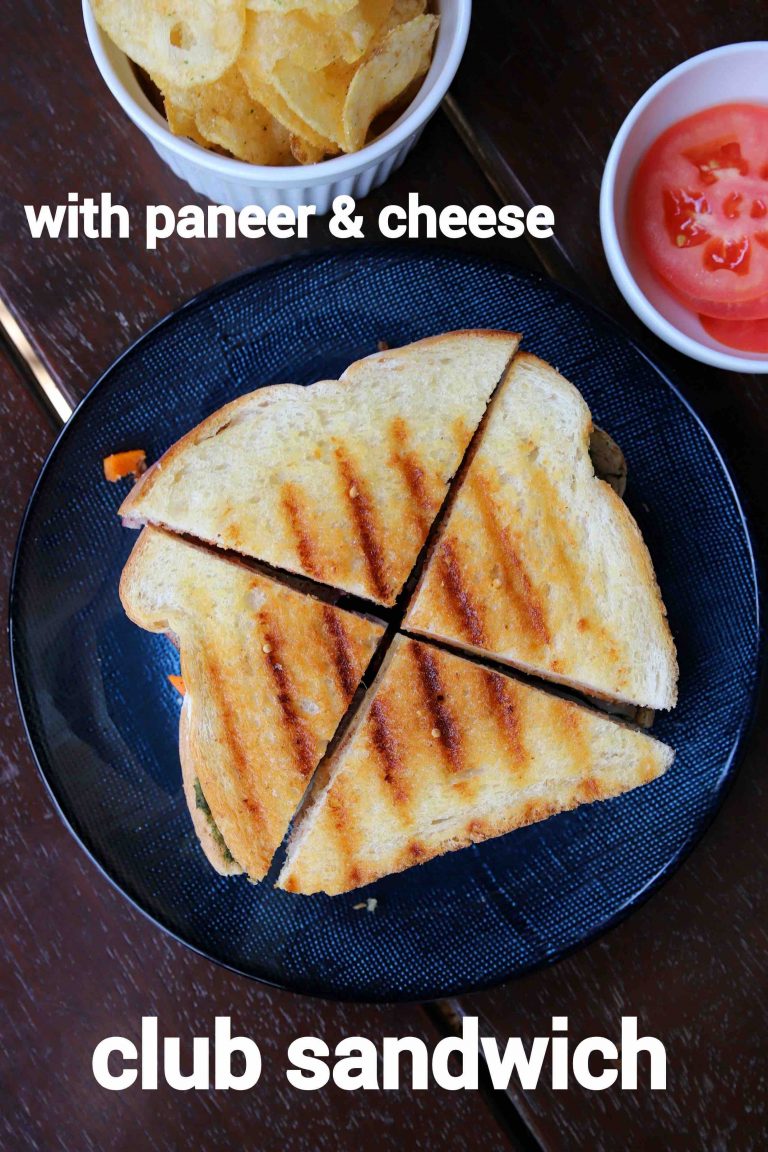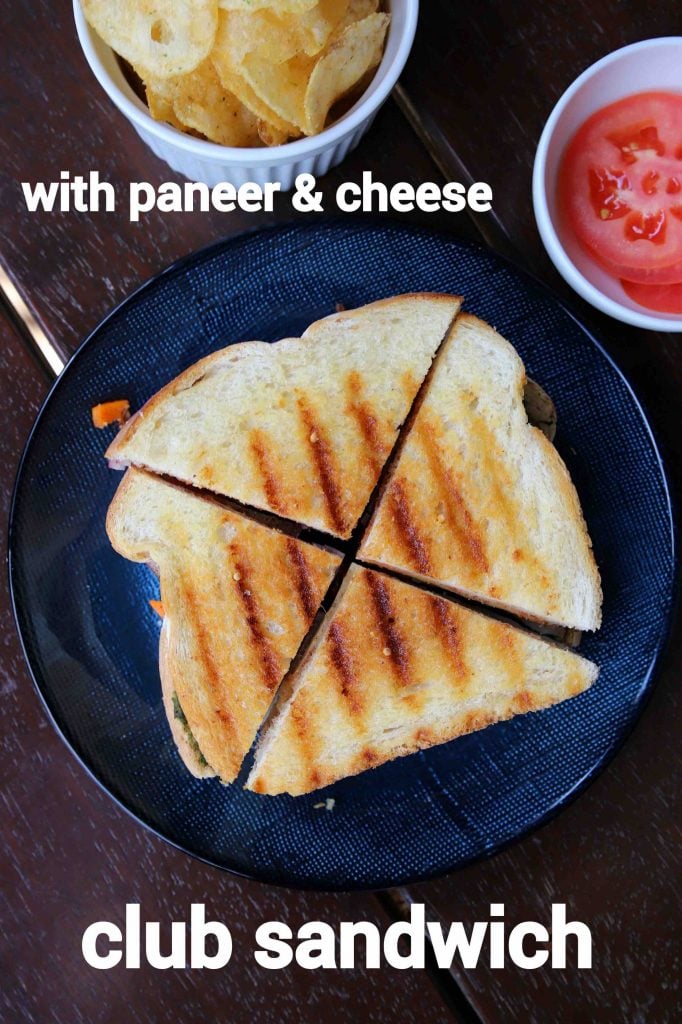 club sandwich recipe | how to make indian style veg club sandwich with step by step photo and video recipe. sandwich recipe being a non-native recipe to indian cuisine, but has been widely accepted. it has mainly entered into the street food cuisine, with chaat ingredients like green chutney and tamarind sauce. one such adapted sandwich recipe is veg club sandwich recipe known for its burst of flavour and filling taste.
as i mentioned earlier, this recipe of club sandwich is inherited to indian cuisine from western cuisine. typically this kind of sandwich is made with meat slices with vegetable slices like tomato, onions and cucumber. it may also contain a thin slice of cheese in it which makes it filling, but has a bland taste to it. however, the same recipe has been adapted and changed as per the indian taste. in india, it has the same set of ingredients but has extra spice in it. it is topped with spice condiments like green chutney and spice tomato sauce. in addition to it, i have also added a paneer masala mixture as its base, which not only makes it filling but also a tasty sandwich recipe.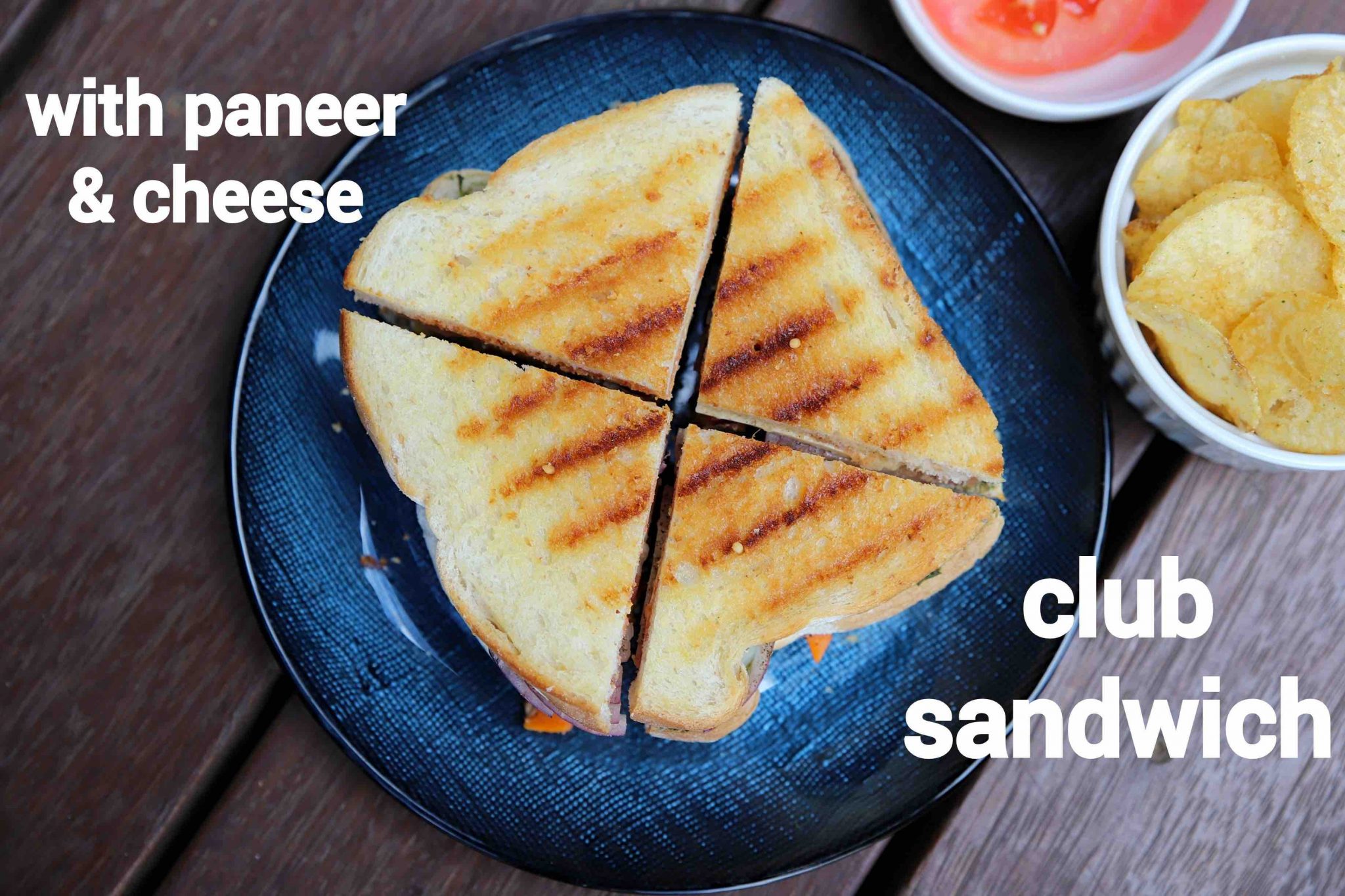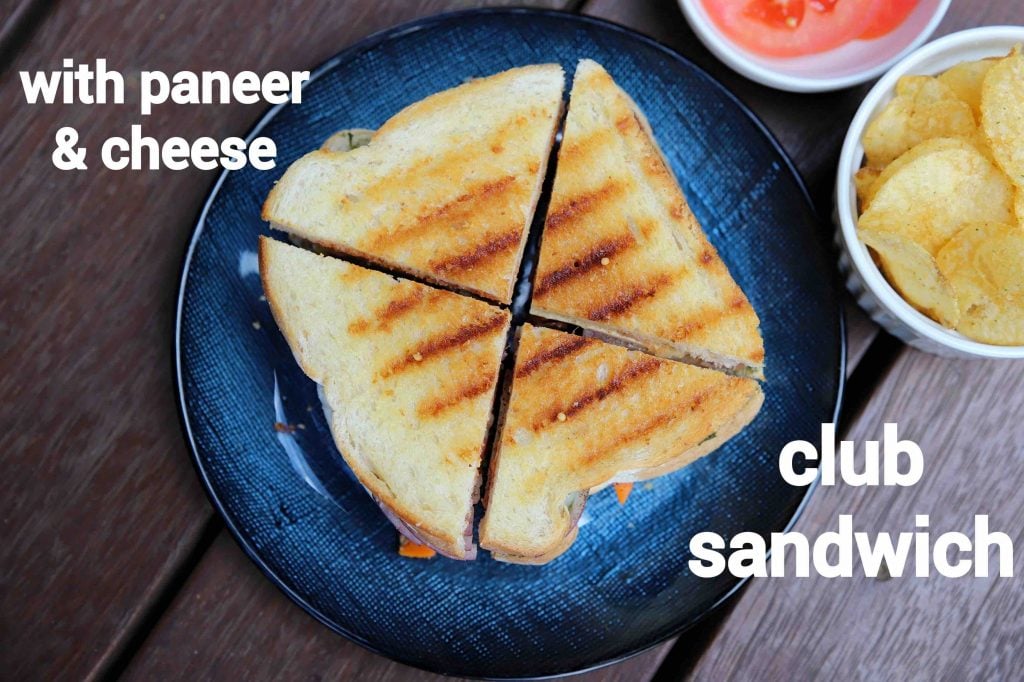 furthermore, i would also like to highlight some tips, suggestions and variations to club sandwich recipe. firstly, i would heavily recommend to use sandwich bread slices for this recipe and avoid other types of bread. particularly avoid bread types like wheat bread, sourdough bread, mixed grain bread. secondly, adding vegetable slices to it is completely open-ended. you may experiment with boiled potato slices, tomato, onion, cucumber, beetroot and carrot slices. lastly, these sandwich are generally made in 3 plus layers with each layer with different stuffing. in this post, i have used 3 bread slices to make 2 layers, but can be easily further extended.
finally, i request you to check my other sandwich recipes collection with this post of club sandwich recipe. it mainly includes my other variations like veggie burger, mayonnaise cheese sandwich, aloo toast, chocolate sandwich, aloo masala grilled sandwich, chilli cheese sandwich, finger sandwiches, tomato cheese sandwich, spinach corn sandwich, pinwheel sandwich. further to these i would also like to mention my other recipes categories like,
club sandwich video recipe:
recipe card for how to make indian style veg club sandwich recipe:
how to make club sandwich with step by step photo:
firstly, in a pan heat 2 tsp oil and add ½ onion, 1 carrot, ½ capsicum and 3 tbsp sweet corn.

saute for 2 minutes without overcooking vegetables.

now add ¾ cup paneer, ½ tsp pepper powder, ½ tsp salt and ½ tsp mixed herbs.

mix well making sure everything is well combined.


further, add 2 tbsp tomato sauce and mix well.

paneer mixture is ready, keep aside.

spread butter to bread and toast to a golden brown.


toast the bread on both sides.

on one slice of bread, spread 1 tsp green chutney.

spread 2 tbsp of prepared paneer mixture.

place another slice of bread and spread 1 tsp green chutney.

top with boiled potato slices, tomato slices and onion slices.

further sprinkle pepper powder, salt, and mixed herbs.

place a slice of cheese and spread 1 tsp tomato sauce.

cover with toasted bread and press gently.

prick with a toothpick making sure all the layers are intact.

cut into 4 pieces or shape of your choice.

finally, enjoy club sandwich with chips.

notes:
firstly, add vegetables of your choice to make it more nutritious.
also, you can use eggless mayonnaise in place of green chutney.
additionally, you can also layer with cucumber and lettuce.
finally, club sandwich recipe tastes great when a good amount of stuffing is added.