how to make paneer at home | how to prepare paneer from milk with detailed photo and video recipe. paneer or also known as cottage cheese is a fresh cheese prepared by curdling the heated milk. paneer is generally a common source of protein for non-meat eaters or vegetarians and hence it has become an integral part of curries in punjabi cuisine or north indian curries.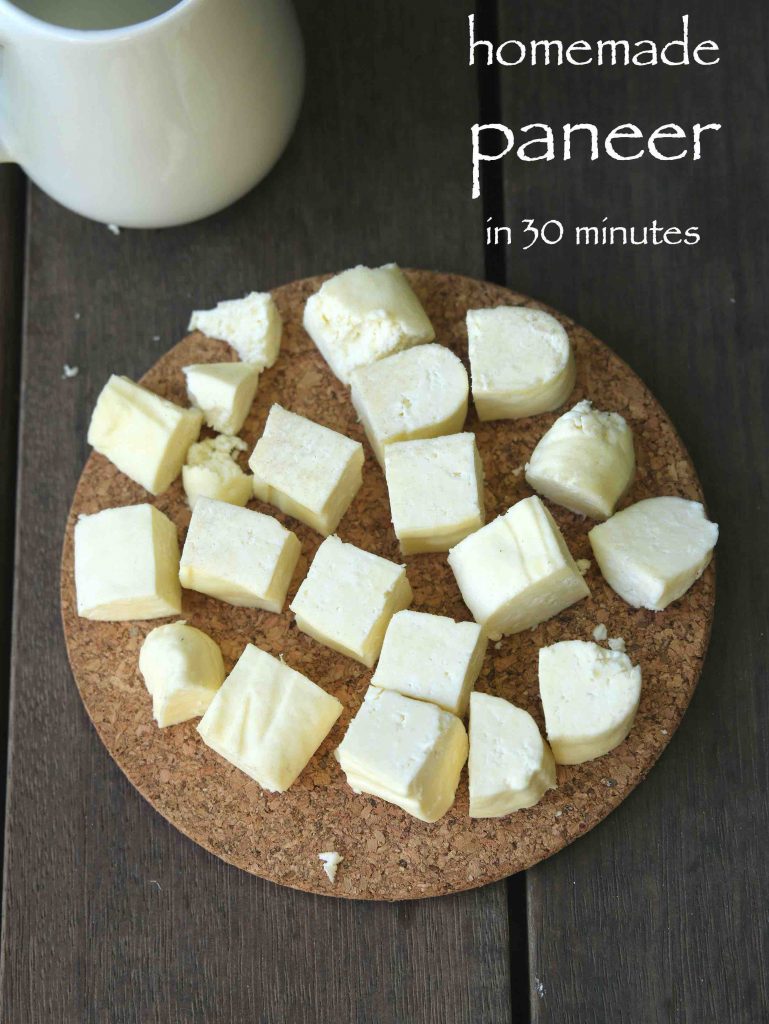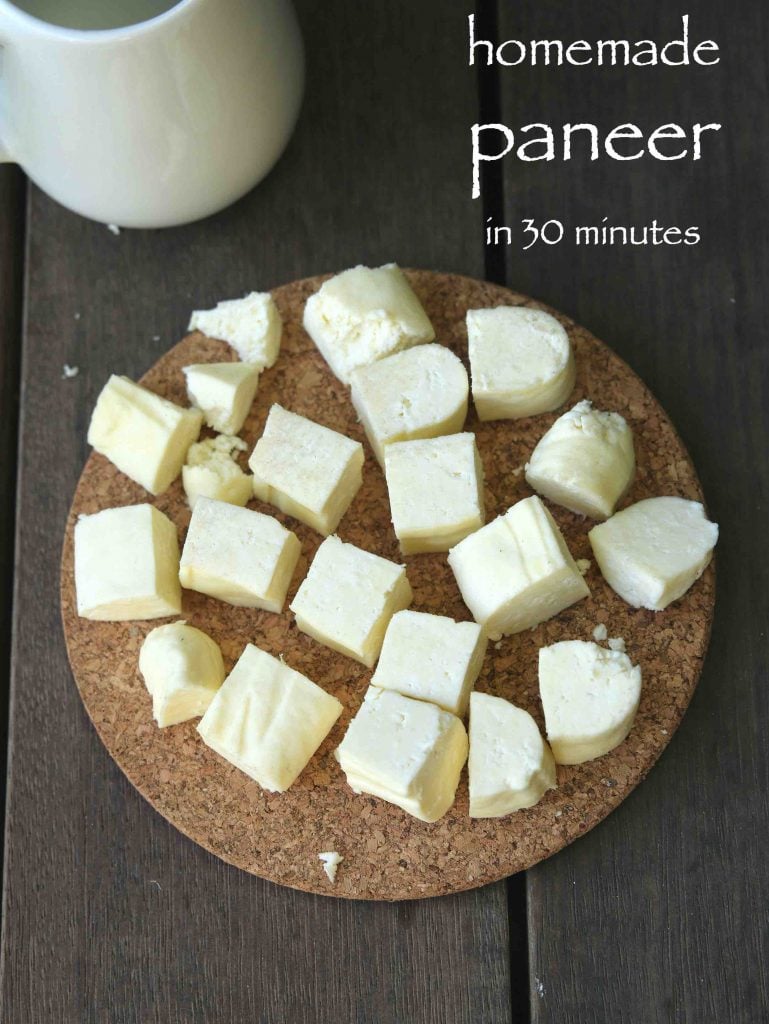 how to make paneer at home | how to prepare paneer from milk with step by step photo and video recipe. indian cuisine is so huge and vast with each state and region having its own flavour and uniqueness. with each individual cuisine, it can be seen used in curry, starters, sweets, desserts, snacks and even in fast food. hence i thought of sharing and easy and quick how to prepare paneer from milk video post to all my readers.
there are numerous recipes using paneer and even i have posted several of them including the curries and sweets. but i guess most of them end up buying the paneer blocks or cubes from the store which are generally full of preservatives for better longevity. during my initial days after i moved to australia, i was heavily using the store bought paneer. i was wondering how to make paneer at home and under the impression that it may require sophisticated equipment's. but soon i realized that is extremely simple and can be prepared with household equipments. perhaps my homemade paneer is not as attractive as store bought with no proper shape. but trust me there is no going back after once you start preparing paneer at home.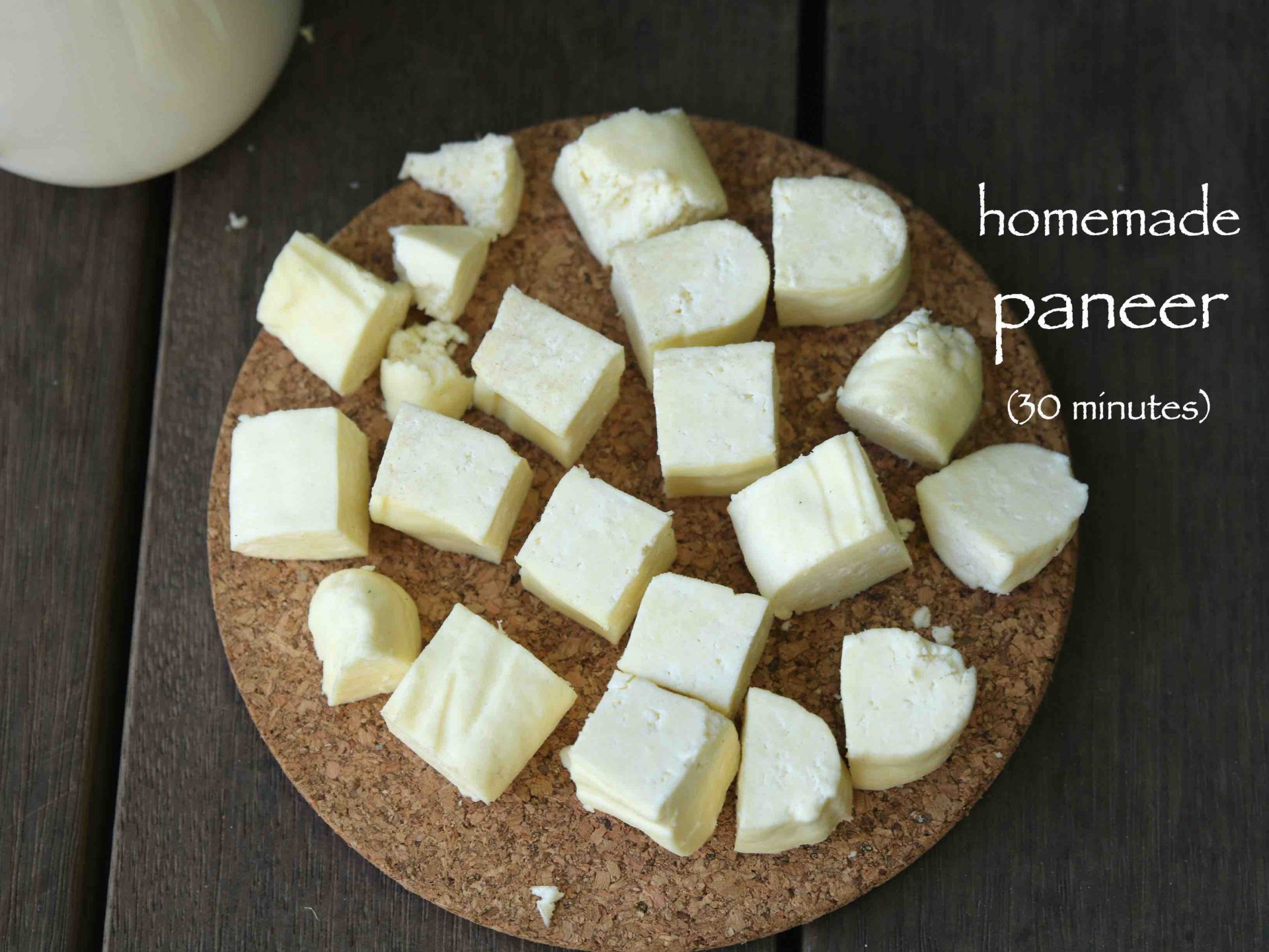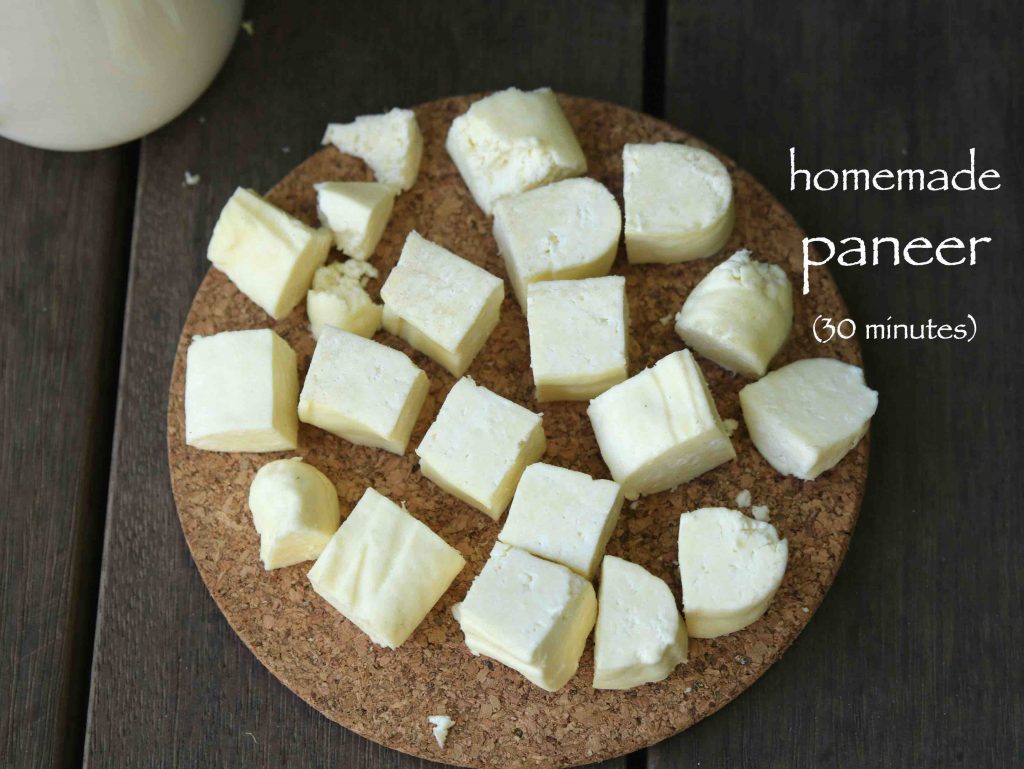 furthermore some important tips and suggestions on how to make paneer at home. firstly, i would heavily recommend to use full cream milk and not the lite milk or skim milk. basically more fat within the milk would yield more curdling and eventually a thick block of paneer. secondly, i would recommend using lemon juice to keep it naturally but even vinegar can also be used for the same purpose. but ensure to wash the curdled milk properly to remove the acidic or lemon juice traces. otherwise, your paneer may taste sour and eventually the end product like curry or sweet may have the same taste. lastly, use a thin muslin cloth to gather the curds and squeeze the extra water or whey. in addition you can hang it or keep it under a heavy object to remove excess water.
finally, i would request you to visit my paneer recipes collection with this post of how to make paneer at home. it includes curries like palak paneer, paneer bhurji, paneer masala, paneer butter masala, matar paneer, chilli paneer, paneer manchurian, khoya paneer, paneer kofta and paneer kolhapuri. further, i would like to highlight my other similar recipes collection like,
how to make paneer at home video:
recipe card for how to prepare paneer from milk:
how to make paneer at home with step by step photos:
firstly, in a thick bottomed vessel take 2-litre milk.

get the milk to boil stirring occasionally to prevent from burning and forming cream (malai) on top.

once the milk comes to a boil, simmer and pour 2 tbsp lemon juice. you can alternatively use curd or vinegar.

stir continuously till the milk curdles keeping the flame on low to medium.


feel free to add more lemon juice or curd/vinegar to coagulate milk and water separate completely.

drain the curdles milk over a cloth-lined over a colander. you can use leftover water to make soup or knead dough as they are very nutritious.

squeeze off the water completely. be careful as the curdled milk will be very hot.


rinse off the curdled milk with fresh water to remove sourness from lemon juice.

to season the paneer, add ¼ tsp salt and mix well.

squeeze off the water completely. do not over squeeze as the moisture in paneer will be lost.

now fold the cloth tight giving the good shape to paneer.

also, place a heavy weight on the paneer for 20 minutes to set.

after 20 minutes, the paneer block will be ready.

cut into cubes or desired shape.

finally, homemade paneer / cottage cheese is ready to make paneer tikka or any paneer recipes.

notes:
firstly, use full-fat milk as it yields a good quantity and quality of paneer.
also seasoning paneer with some salt is completely optional.
additionally, homemade panner stays fresh for a week or more when stored in water – refrigerated.
finally, homemade paneer / cottage cheese turns soft when the curdled milk is not boiled further.