Diwali Sweets Recipes 2023 | 200+ Deepavali sweets | Diwali Recipes with step-by-step photos and videos of individual recipes. Diwali or Deepavali, the festival of lights is also a popular and major Indian Hindu festival. it is basically celebrated as the new year as per the Hindu calendar and celebrated with Diya/Deepa or lights across India. it is also marked as the celebration of lord Ram's visit to Ayodhya after 14 years of exile with Lord Sita and Lord Laxman. To celebrate this occasion, the whole country lights up with Diya, candles, firecrackers, new clothes, and lots of sweets, desserts, and munching snacks.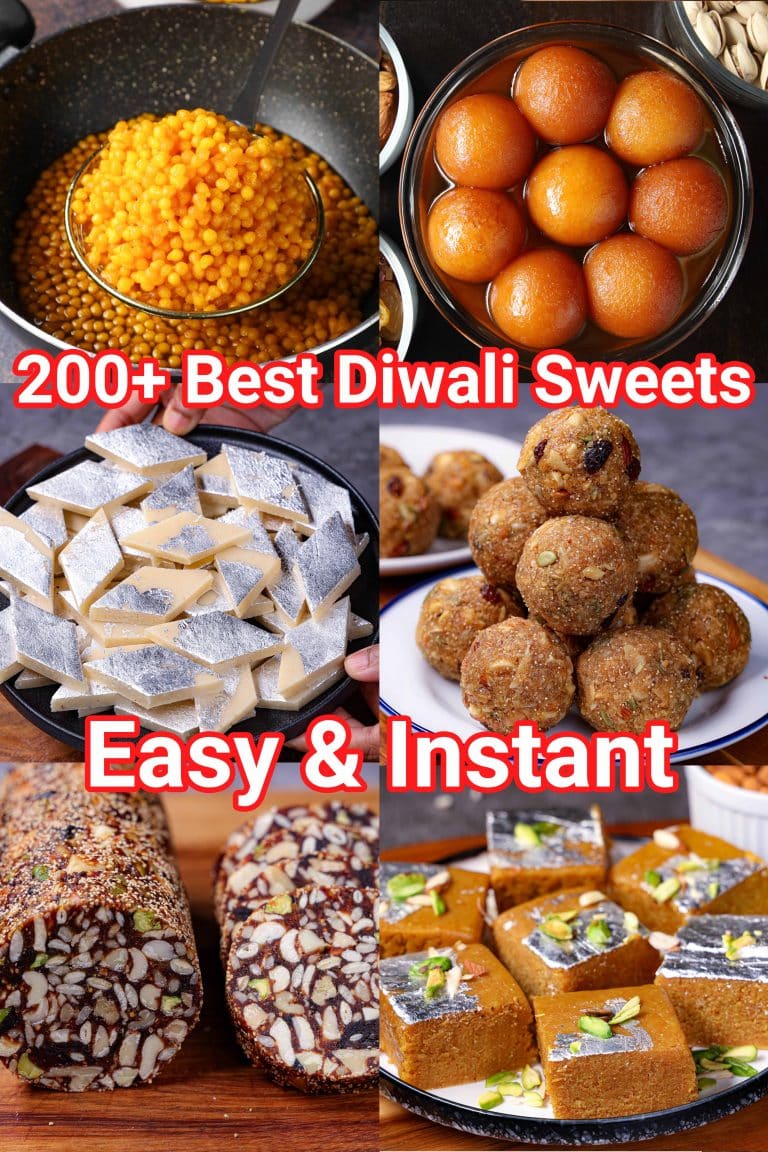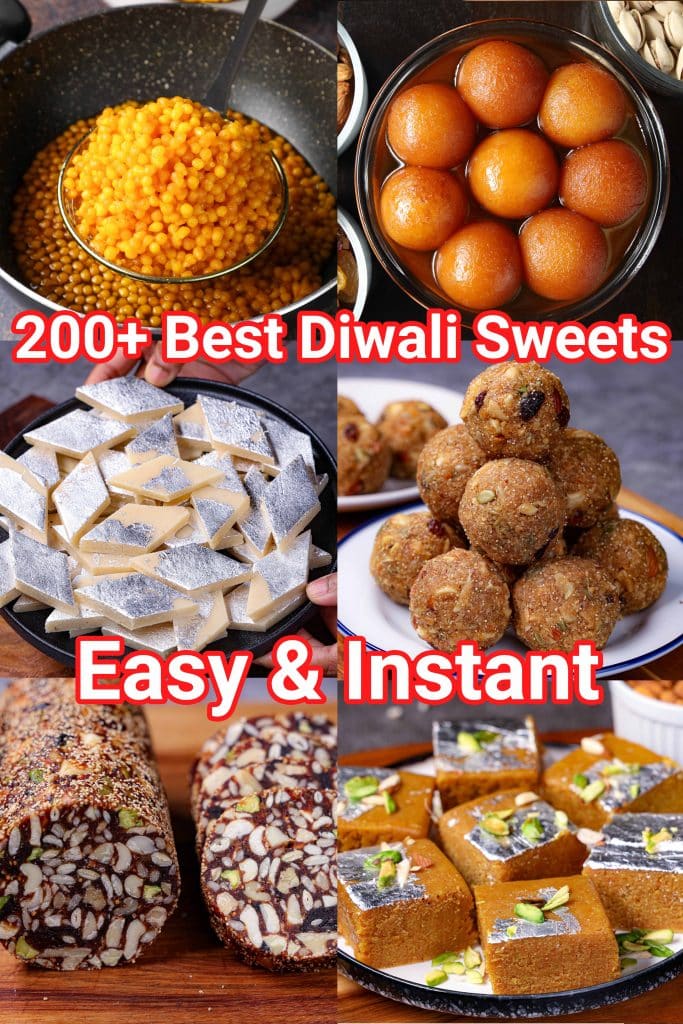 Diwali sweets recipes | 200+ Deepavali sweets recipes | Diwali recipes
with detailed photo and video recipes. every year, the season of the Hindu festival begins with Krishna Janmashtami and is followed by Ganesh Chaturthi. basically, the magnitude of the Hindu festival seasons gradually picks up and eventually reaches its peak with the Diwali or Deepavali festival. unlike the other festivals, the sweets, desserts, and snacks prepared for Deepavali are broad and any premium sweets or desserts are ideal for it to celebration. this post covers the ideal sweets and also snacks that can be prepared to celebrate the Hindu New Year. I have basically, tried to highlight some of the easy and quick recipes from my
Indian snack recipes
and
Indian sweet recipes
.
Festivals have always been one the important part of my family. To be honest, before my marriage, it was with my parents and brother, but after marriage, it has always been with my Hebbars Kitchen family. Each festival, planning, preparation, recipes, and celebration easily begins 2 weeks prior to me. It is not only preparing the recipes but on planning on how I can be different this year. I have to admit that, compared to my fellow bloggers, I have always been slacking when it comes to organizing and posting festival-related recipe blogs. I was always more focused on individual recipes rather than organizing and presenting what I actually had. But this year, I am planning to post the collection of my sweets and snacks dedicated to the Diwali festival. In other words, I am not showcasing an individual recipe in this blog post, but the collection of Diwali sweets recipes and Diwali snack recipes are ideal for the Deepavali festival.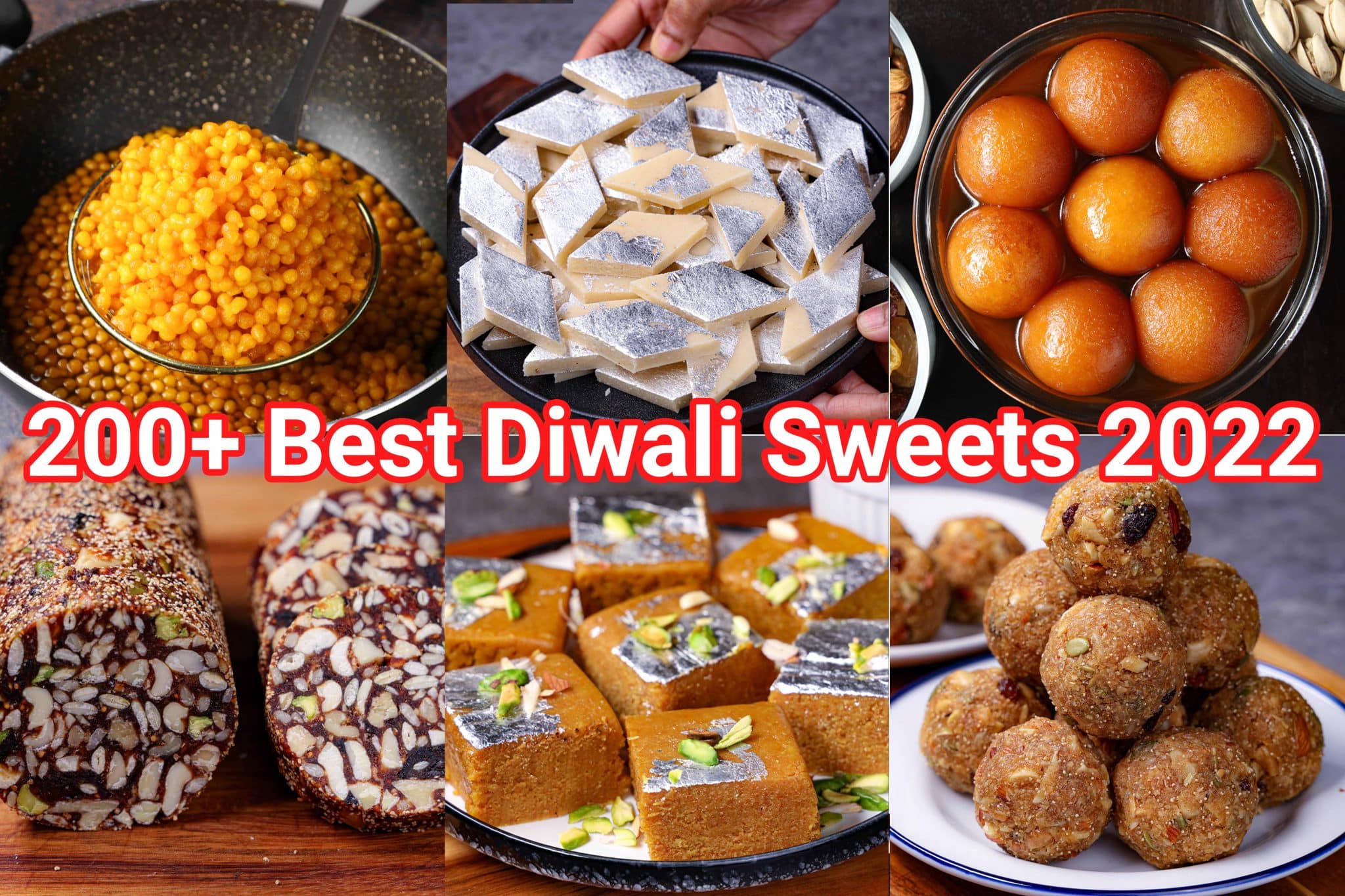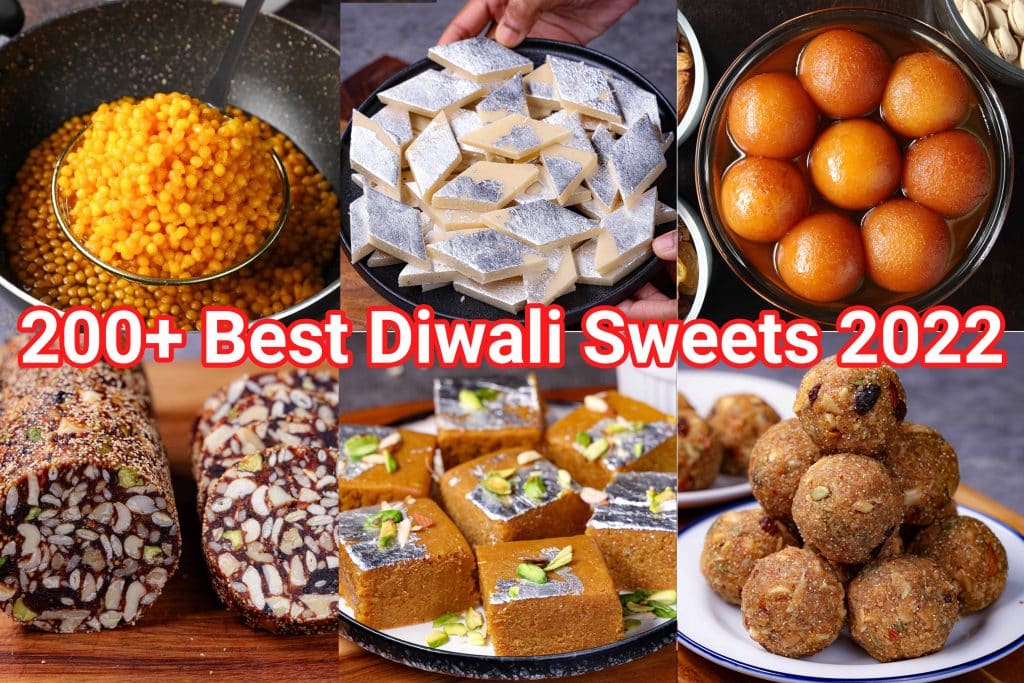 Generally, the Diwali festival comes during the 2nd or 3rd week of October, which also marks the start of the winter season in India. Moreover, it is the same month when schools are given mid-term holidays. In other words, all these factors contribute to humongous festival celebrations. However, this year the festival is celebrated on Thursday, 4 November. I am not a hundred percent sure about the midterm school holidays for this year, especially after the COVID-19 pandemic and online classes. But certainly, it would not dampen the festival celebrations. Especially, after the multiple lockdowns in India, which is finally opening up, people need a reason to celebrate and meet with friends and family. Moreover, I personally believe that this year's celebrations would be even more special as most of us would like to celebrate with homemade sweets and snacks. Hence I have tried to collate a few of my popular tried and tested Diwali Sweets recipes and Diwali snack recipes
Finally, I would like to end my speech on Diwali Festival Celebrations, Diwali Sweets & Diwali snack recipes and directly jump into actual recipes. But before that, I would also like to highlight my other recipe categories like breakfast recipes, rice recipes, chaat recipes, Indo-Chinese recipes, Street Food recipes, instant recipes, and Sandwich Recipes.
Video – Diwali Sweets & Diwali Snacks Recipes:
Diwali Sweets Recipes
I have tried to arrange the sweets without any particular order but can be organized as per your preference.
Diwali Snacks recipes
Notes:
Firstly, some of the recipes may include onion and garlic. if you do not prefer then you can totally skip it.
Even though the title for this post is Diwali sweet and snack recipes. but I have included the rice recipes and curry recipes too.
In this post, I have shared recipes prepared across India, and it's not region specific.
finally, I would like to wish you all a happy Diwali. enjoy this Diwali with Diwali sweets recipes mentioned in this post, especially the sweets and snacks recipes.