idli mix recipe | instant idli mix | instant idli with idli mix with detailed photo and video recipe. a easy and quick way to prepare soft and fluffy idli with the premixed rice and urad dal powder mix. instant idli with idli mix can be really handy for young bachelors or working couples on a busy morning.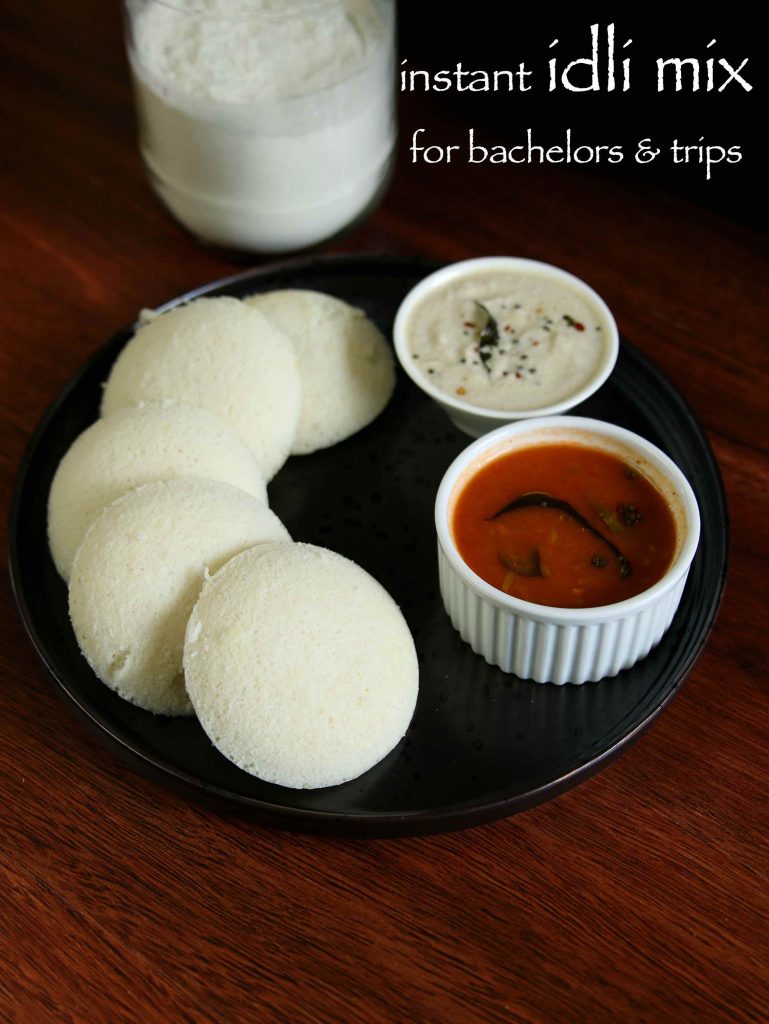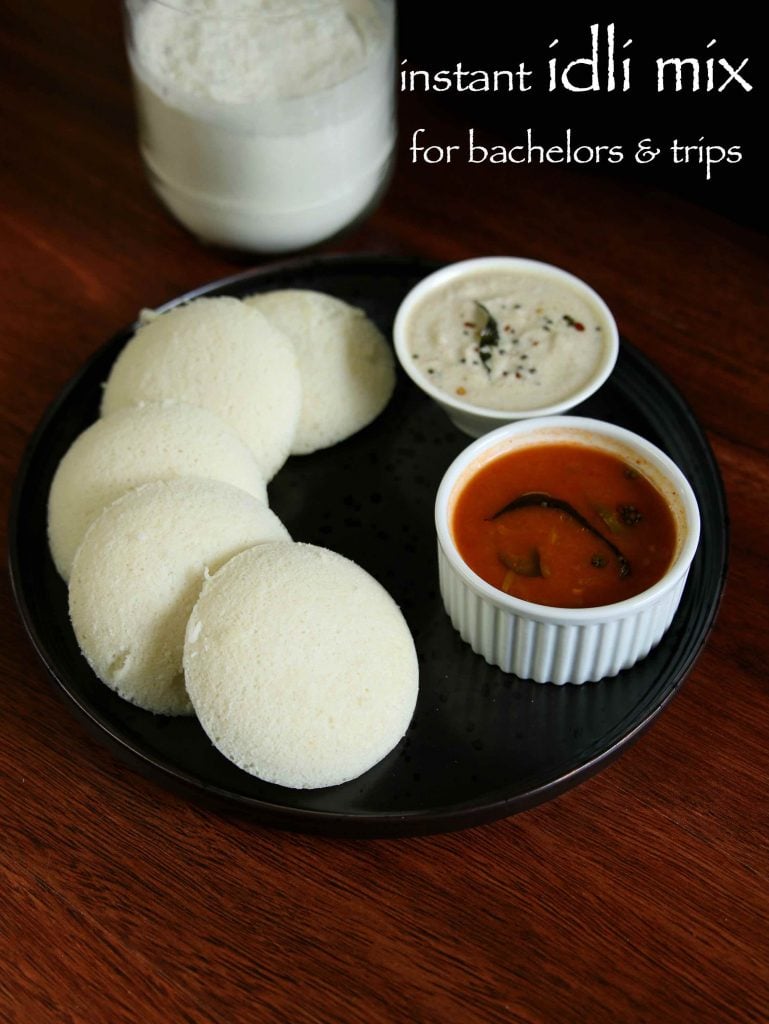 idli mix recipe | instant idli mix | instant idli with idli mix with step by step by step photo and video recipe. an instant and jhatpat way of preparing the traditional south indian breakfast delicacy in less than 15 minutes. it can ideal when you have less time to prepare your healthy breakfast. or have strong craving for authentic breakfast with no mood to have the hassle of grounding the idli batter. these idli's can be relished with the choice of your chutney and sambar.
i have already shared the instant masala dosa mix and i was receiving good number of requests for instant idli mix recipe. this recipe is prepared very similar to it but with different proportions of rice and urad dal. also i have dry roasted the rice flour and urad dal before mixing it together. the whole idea of dry roasting is to remove all moisture for better longevity of the idli mix recipe. in addition i have added thin poha which i have also dry roasted and powdered before mixing it rice and urad dal combination. poha is added for the softness and fluffy idli's. lastly, i have added eno fruit salt for hastening the fermentation process.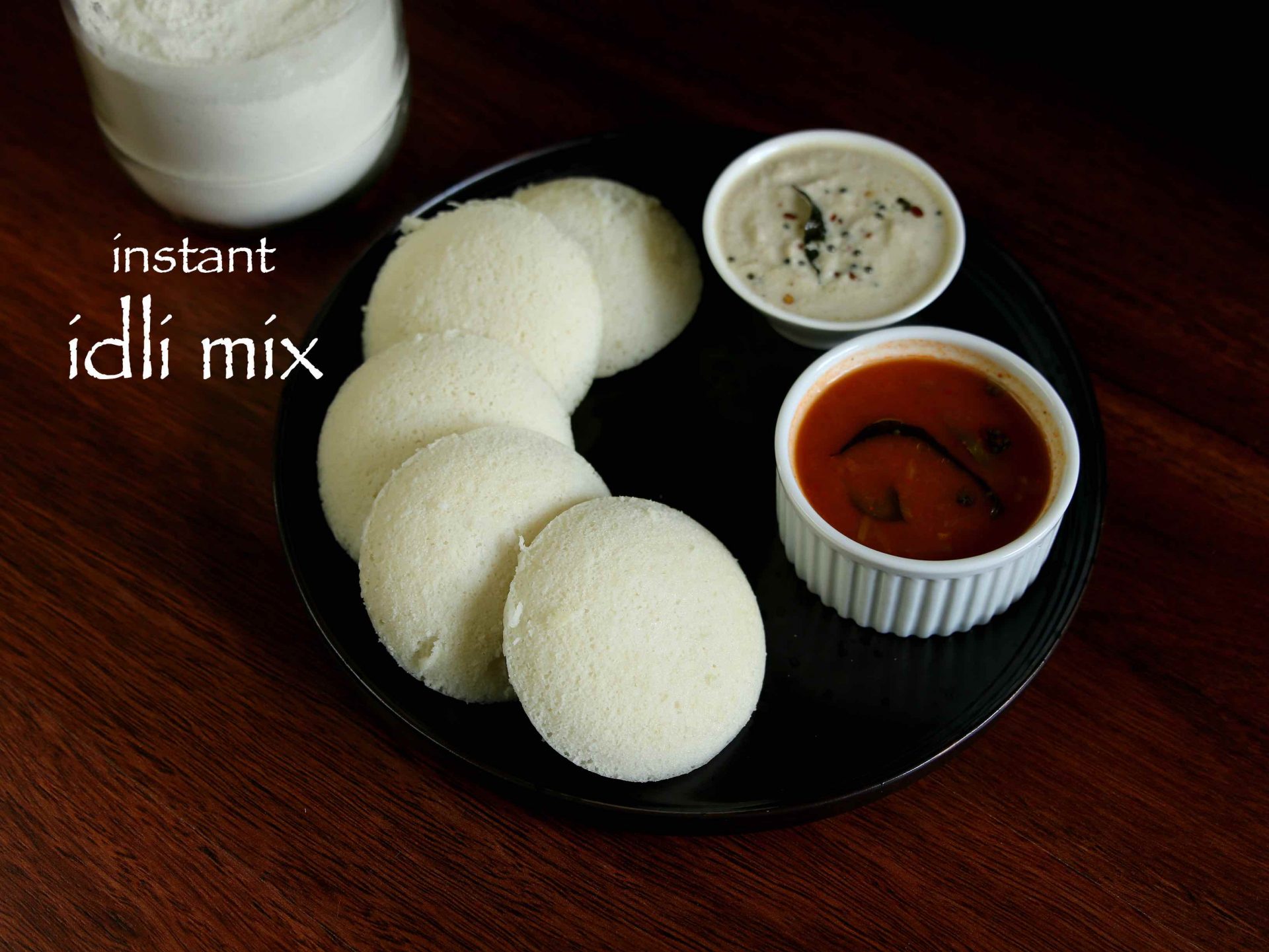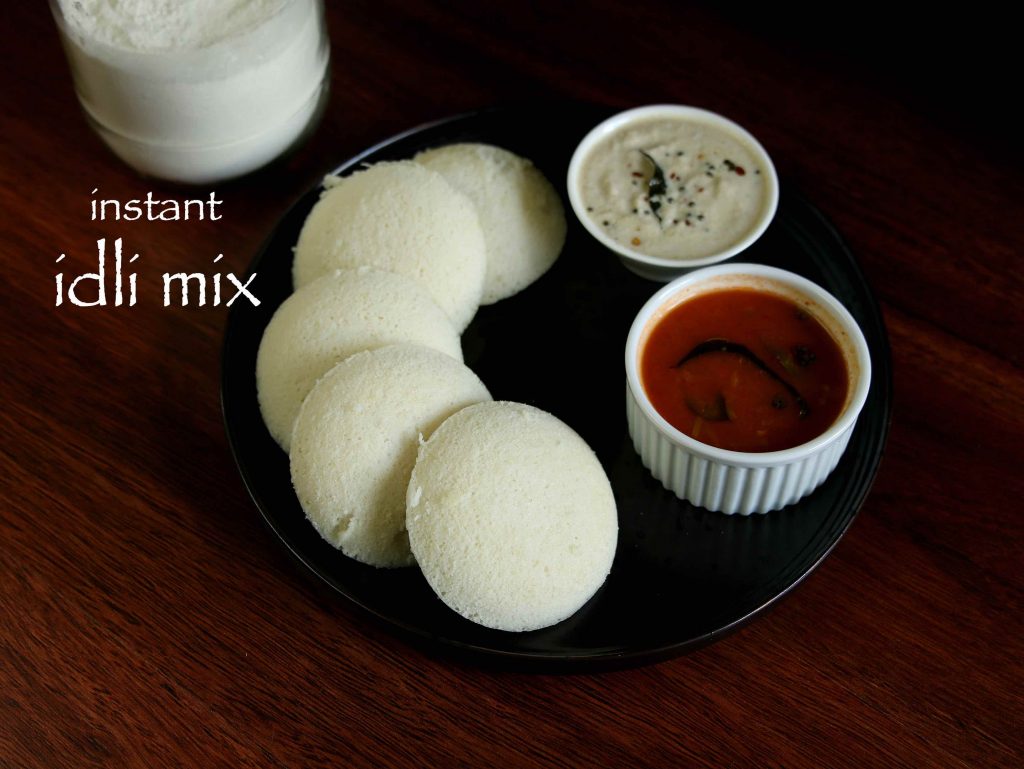 furthermore, some important and key tips and recommendations for a perfect instant idli mix recipe. firstly, i have used fine rice flour in this recipe, which can be replaced with roasted and grounded idli rice too. also, this recipe can be extended further by adding idli rava in place of rice flour. secondly, i have added eno fruit salt to hasten the fermentation process, whereas baking soda can also be used as alternative. lastly, store the idli mix in a moisture free and refrigerate for long shelf life. if stored in a air tight container, it should long for minimum of 2 months.
finally i would like to highlight my other south indian idli recipes collection with this post of instant idli mix recipe. it mainly includes, rava idli, oats idli, stuffed idli, idli with idli rava, idli with cooked rice, idli dosa batter, vermicelli idli, ragi idli and bread idli recipe. in addition do visit my other recipes collection like,
instant idli mix video recipe:
recipe card for idli recipe with instant idli mix:
how to make instant idli mix recipe with step by step photo:
firstly, dry roast 1 cup urad dal on medium flame for 2 minutes. make sure the urad dal is clean or organic, else rinse in water and dry on a cloth for a day.

once the urad dal looses its moisture, transfer to mixi jar.

further dry roast ½ cup thin poha for a minute.

once the poha turns crisp, transfer to mixi jar.


now blend to fine powder without adding any water.

furthemore, dry roast 2 cup rice flour on low flame.

combine the rice flour along with ground urad dal and poha mixture.


also add 1 tsp salt and combine well.

instant idli mix is ready, transfer to a airtight container and can be used for atleast 2 months.

to prepare idlis from idli mix, take a cup of prepared instant idli mix.

add in ¼ cup curd and ½ cup water.

combine to for a thick paste.

further add another cup of water and mix to form thick batter.

allow it to rest for 15-30 minutes.

now add ¼ tsp eno fruit salt or pinch of baking soda and mix lightly.

pour the batter immediately onto greased idli plate.

steam them on medium flame for 15 minutes or till the idli are cooked completely.

notes:
firstly, dry roast on low flame to remove moisture. else dal might burn.
also, add eno fruit salt just before steaming to make soft and spongy idli.
additionally, to prepare soft and spongy idlis, always steam on medium flame.
finally, instant idli mix stays good for atleast 2 months and can be stored for upto 6 months.