protein powder recipe | protein shake recipes | homemade weight loss protein powder with detailed photo and video recipe. a unique and essential protein-based recipe made with a choice of dry fruits and seeds for weight loss. it is an ideal and handy recipe to have in your pantry which not only helps to lose weight but also to have a balanced and nutritional diet. it is generally served with a boiling full cream milk, but can also be served with a choice of beverage as per your preference.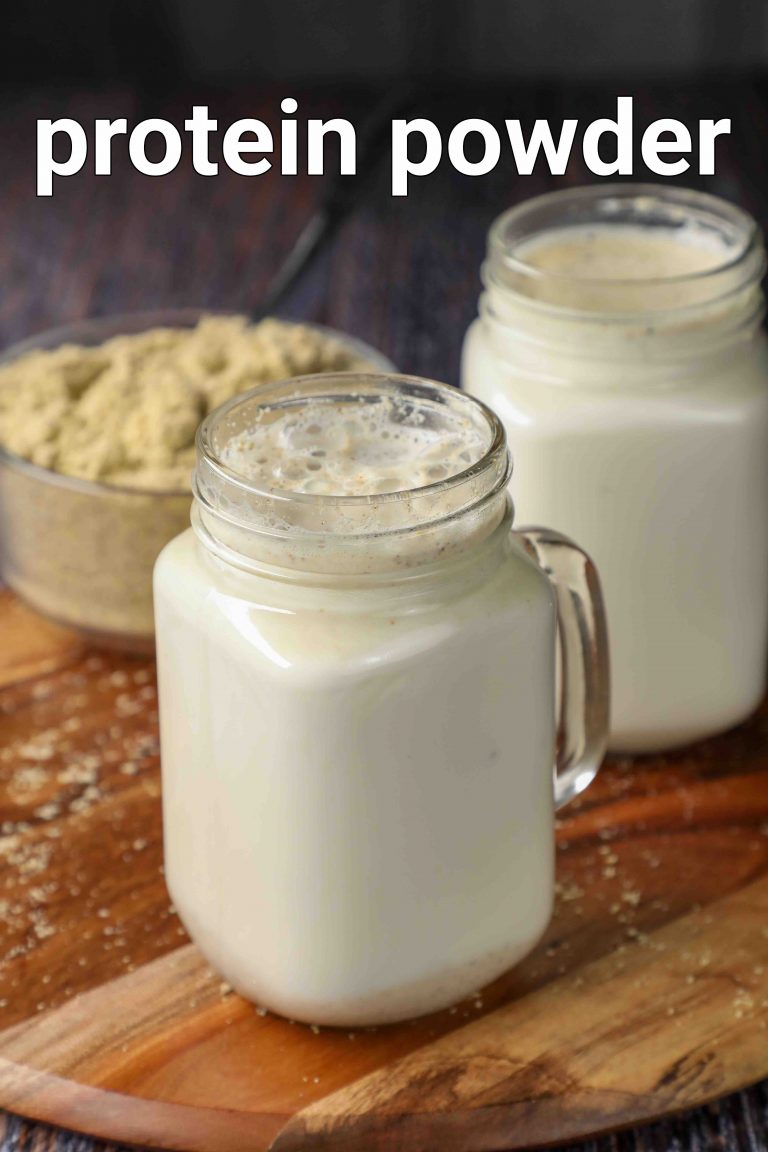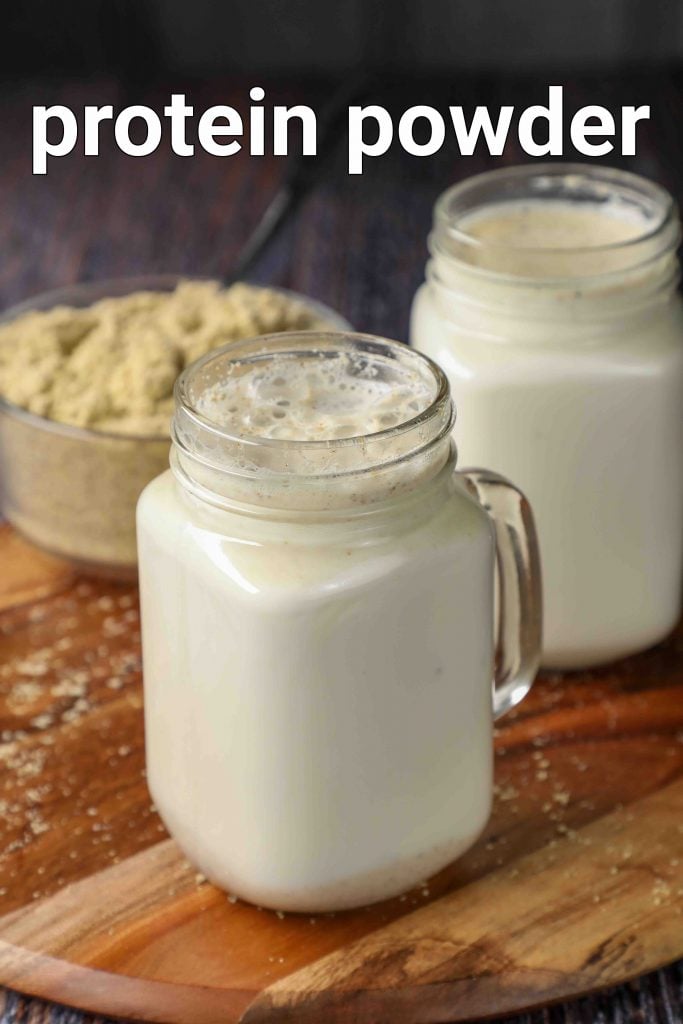 protein powder recipe | protein shake recipes | homemade weight loss protein powder with step by step photo and video recipe. weight loss recipes are one of the trending and a must recipe for most of us. most of these are generally a protein-based recipe and skipping carbs in our daily diet. however, these protein sources are chemical compounds and ignore natural source assuming it is impossible to prepare at home. this post is to negate that belief and shows how to make all-purpose homemade weight loss protein powder.
i have been posting a variety of recipes and i get a lot of requests to post some easy recipes on weight loss. moreover coming from south india, most my recipes are either rice or carbs rich recipes. hence i get a lot of request to for no meat protein recipes. hence i thought of clubbing together and post a simple and easy homemade protein powder recipe. these are made with different types of nuts, dry fruits and fruit seeds which is not only rich in protein but also balances our daily diet. i personally make it in a large quantity and add it to most of the milk dessert recipes. for example, you may add these to kheer recipes, payasam recipes. adding these makes it more healthy and also adds additional flavour from dry fruits and nuts. in short, it solves 2 purposes at a time.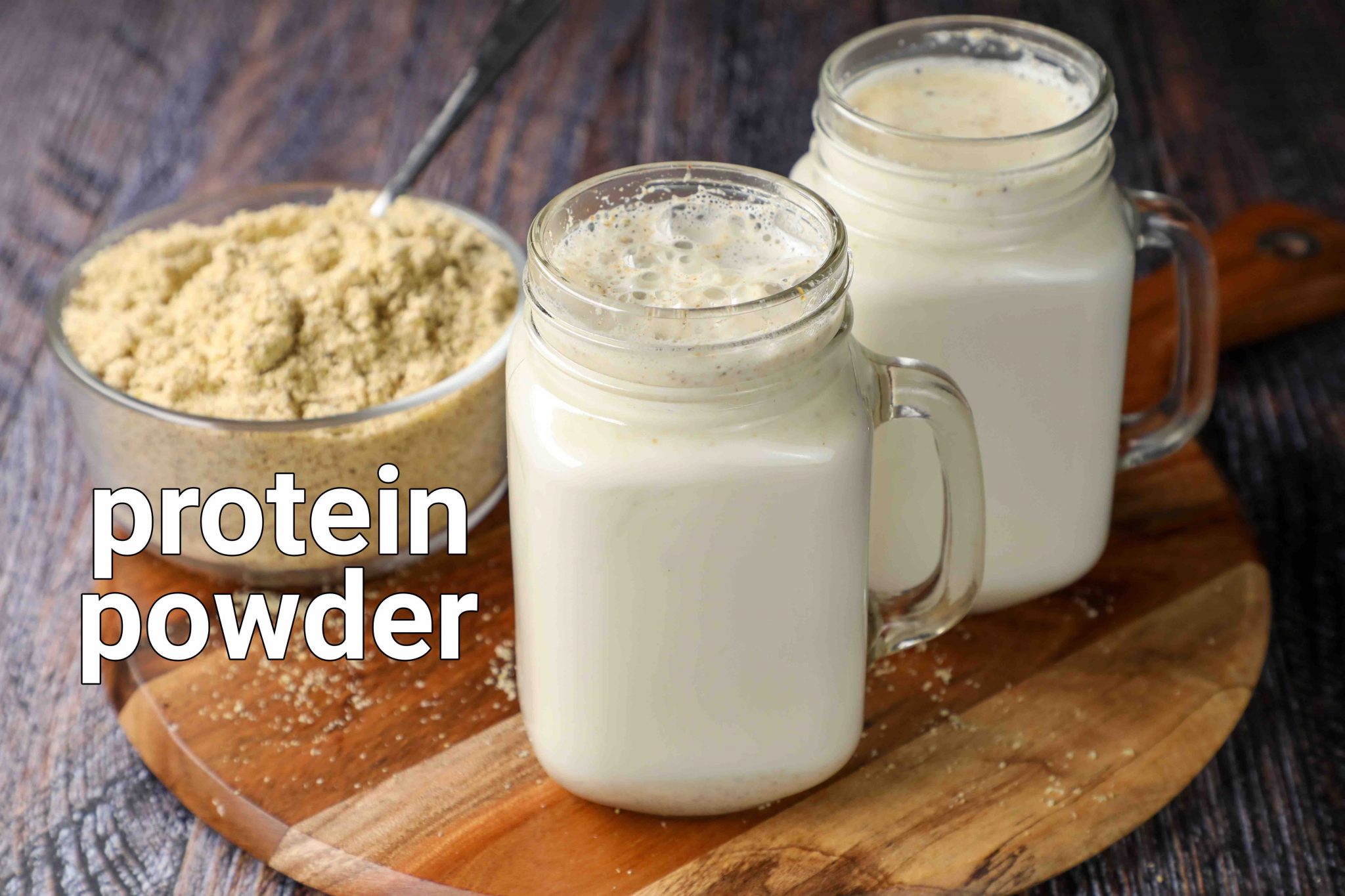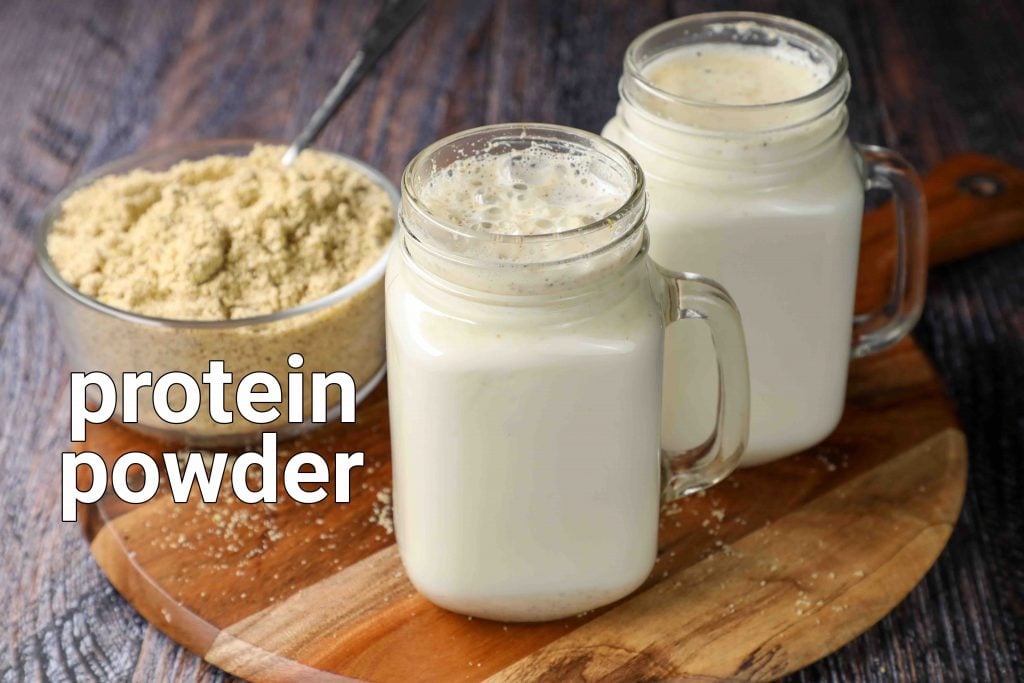 furthermore, i would also like to highlight some more tips, suggestions and variations to the protein powder recipe. firstly, i have tried to add as many as nuts and dry fruits for this powder. but you may also add your favourite nuts or dry fruits as an experiment to it. for instance, you may add roasted peanuts as a change of flavour. secondly, i have added milk powder to the protein mixture to make it more creamy. but you may also add fine cocoa powder to have the chocolate flavour. make sure it is an organic cocoa powder to eliminate chemical inclusions. lastly, there are no restrictions to use milk to mix the powder. you may also use other options like water or any juice as per your choice and preference.
finally, i request you to check my other cooking tips tricks methods with this post of homemade weight loss protein powder recipe. it mainly includes my other related recipes like, onion powder, custard powder, instant breakfast mix, how to make biriyani rice, how to make rice flour, besan flour, maida at home, homemade cerelac, curry base, banana flower s, milkmaid, cheese in 30 minutes. further to these i would also like to mention my other related recipes categories like,
protein powder video recipe:
recipe card for protein shake s recipe:
how to make protein powder with step by step photo:
firstly, dry roast 1 cup almond until it turns aromatic. keep aside.

in the same pan take ½ cup walnut, ¼ cup pistachios and ¼ cup cashew.

roast on low flame until the nuts turn crunchy. keep aside.

further take 2 tbsp pumpkin seeds, 2 tbsp melon seeds and 2 tbsp sunflower seeds. roast until the seeds turn crunchy, keep aside.


now roast ½ cup oats until it turns crisp.

transfer the roasted oats to the same plate and cool completely.

furthermore, add 2 tbsp chia seeds and mix well-combining everything well.


once the nuts cool down, transfer to a mixi and blend to a fine powder. make sure to pulse and blend to prevent oil releasing.

sieve the powder to have a smooth powder.

also, add ½ cup milk powder and mix well.

protein powder is ready to use. store in an airtight container and use up to 2 months.

to prepare the protein milk, heat 2 cup milk on medium flame.

once the milk turns warm, add 3 tbsp of prepared protein powder and mix well.

finally, enjoy protein powder milk as a supplement or for weight loss.

notes:
firstly, add nuts of your choice to make it nutritional.
also add hemp seed to make it rich and flavourful
additionally, for flavours you can use cocoa powder or vanilla powder.
finally, adding milk powder is optional to protein powder recipe.