tandoori roti recipe in toaster | tandoori roti maker for home with detailed photo and video recipe. a unique and thrifty way for preparing the traditional tandoori roti with a bread toaster. this process often referred as roti maker machine or even as chapati maker can be handy to satisfy the strong craving for traditional tandoori roti recipes.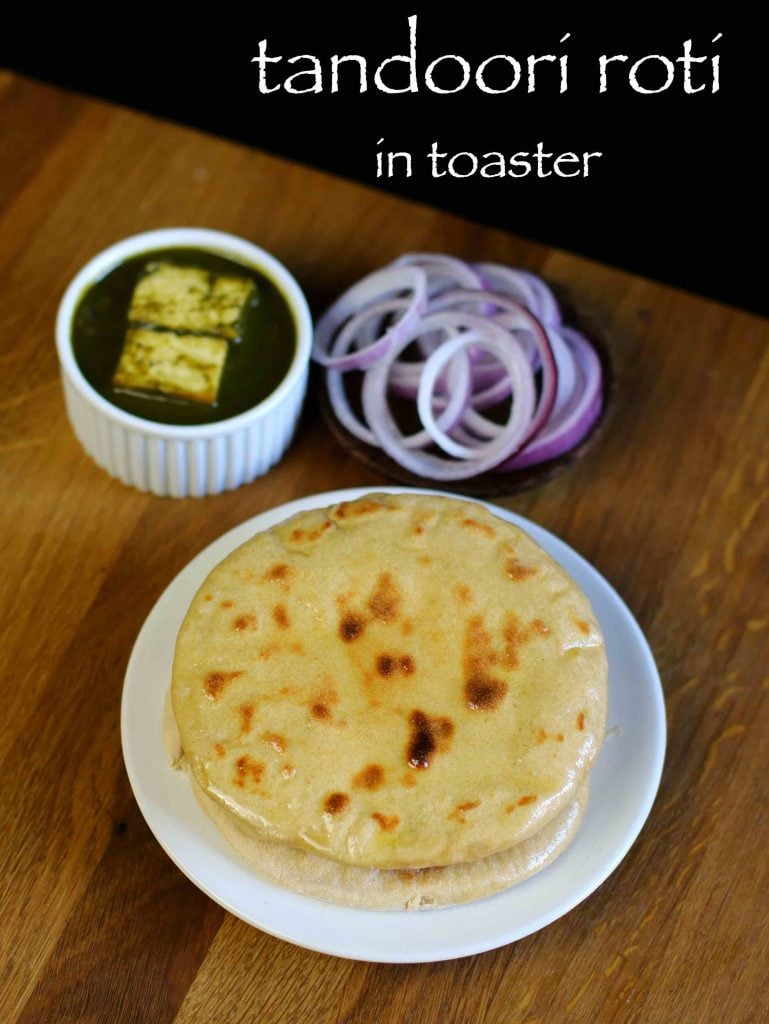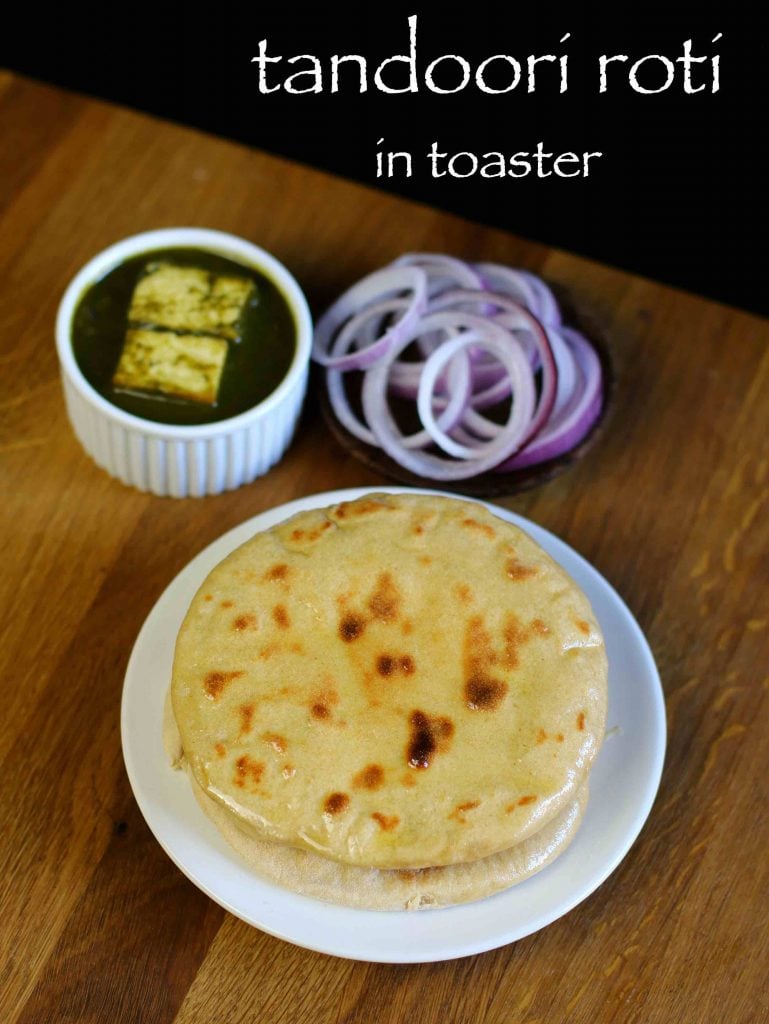 tandoori roti recipe in toaster | tandoori roti maker for home with step by step photo and video recipe. traditionally tandoori roti is prepared in tandoor oven or clay oven where the roti's are baked by sticking it to the sides. however it is not feasible solution to have and maintain the tandoor oven and hence there has been several clever ideas to prepare it. one such idea is to use the bread toaster and toast or roast it till it is completely cooked.

i usually use normal tawa to prepare the homemade roti or tandoori roti and i have already posted it. however i got this idea from my friend lakshmi who suggested me to cook the tandoori roti this way. initially i was skeptical and i wasn't interested with the idea particularly cooking roti in toaster and turn it into a chapati making machine. but my husband asked me to give a try and i was totally impressed with its outcome. hence i thought to share it with my readers immediately. note that, the roti cooked in toaster would not have the same texture as baked in restaurants or tandoor oven. but still an option to satisfy the strong craving of roti's.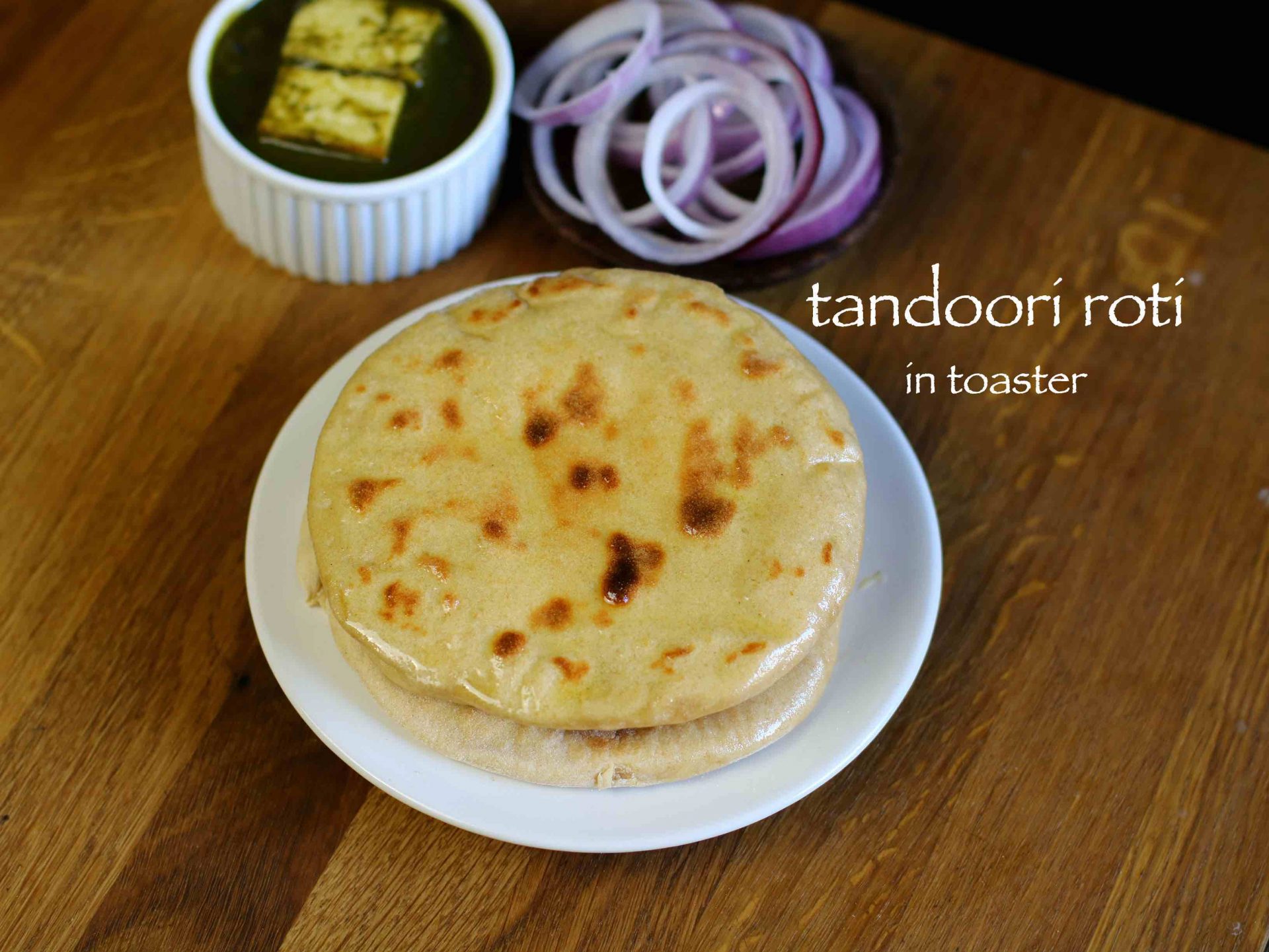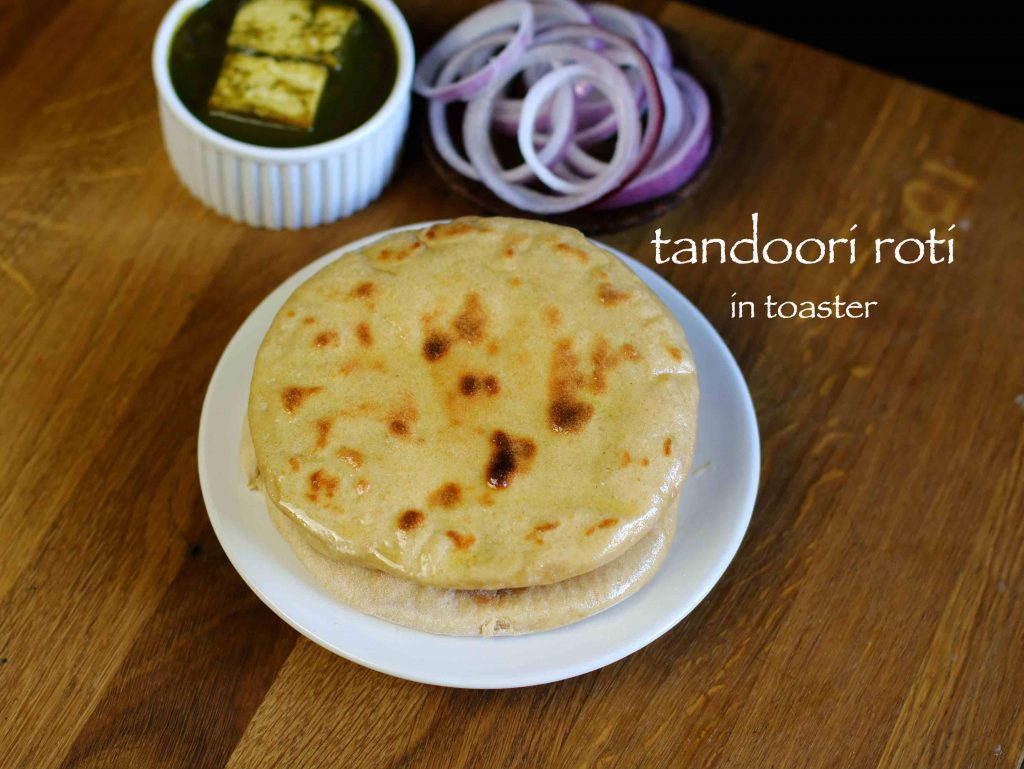 furthermore, some suggestions and tips to make prefect tandoori roti recipe in toaster. firstly, mix the flour with either water or thick yogurt / curd to a smooth dough. do not forget to add the baking powder as it helps to make roti smooth. secondly, make sure to roll the roti thick in consistency and it should not be think like chapatis. lastly, cook the roti's on tawa for a minute and transfer them to toaster immediately. do not try them directly on toaster as it may not cook properly in it.
finally i would like to highlight my other roti recipes collection and paratha recipes collection with this post. it mainly includes, garlic naan, butter naan, aloo kulcha, aloo paratha, gobi paratha, aloo cheese paratha and rumali roti recipe. in addition do check my other recipes collection like,
tandoori roti recipe in toaster video recipe:
recipe card for tandoori roti in toaster:
how to make tandoori roti with step by step photo:
firstly, in a large mixing bowl take 2 cups of wheat flour.

further add in ½ tsp sugar, 1 tsp baking powder and salt to taste.

also add in ¼ cup curd and 1 tbsp oil.

combine all the ingredients well.


additionally, add in water as required and knead the dough.

knead 5 minutes or more to get smooth and soft dough.

cover with the moist cloth and rest for 20 minutes.


again knead slightly, making sure the dough is smooth and soft.

pinch a small ball sized dough.

make a ball and flatten it slightly.

dust with wheat flour before rolling.

roll the dough slightly thick to 5 inch diameter. (depending on the size of toaster)

dust off the flour.

now roast the roti on hot tawa.

half cook the roti both the sides.

now transfer the half cooked roti into the toaster.

and turn on the toaster. i have kept the setting to meter 2. however, adjust the meter accordingly and it takes the same heat as required to toast the bread.

wait till the tandoori roti pops up and puffs up.

now using the forceps place the tandoori roti on to the plate.

brush with generous amount of butter.

finally, serve tandoori roti prepared from toaster along with palak paneer.

notes:
firstly, prepare smooth and soft dough, else roti will not be hard.
also roast the roti for long time in toaster, to get more crisp roti.
additionally, adding butter is optional. however it makes roti more tasty and soft.
finally, store pan roasted roti for 2 days in a airtight container and prepare tandoori roti in toaster as required.