naan recipe | butter naan recipe | homemade naan bread recipe with detailed photo and video recipe. the most popular indian flat bread recipe prepared in tawa with all purpose or maida flour. it is ideally served for lunch or dinner with north indian curries or paneer curries or gravies.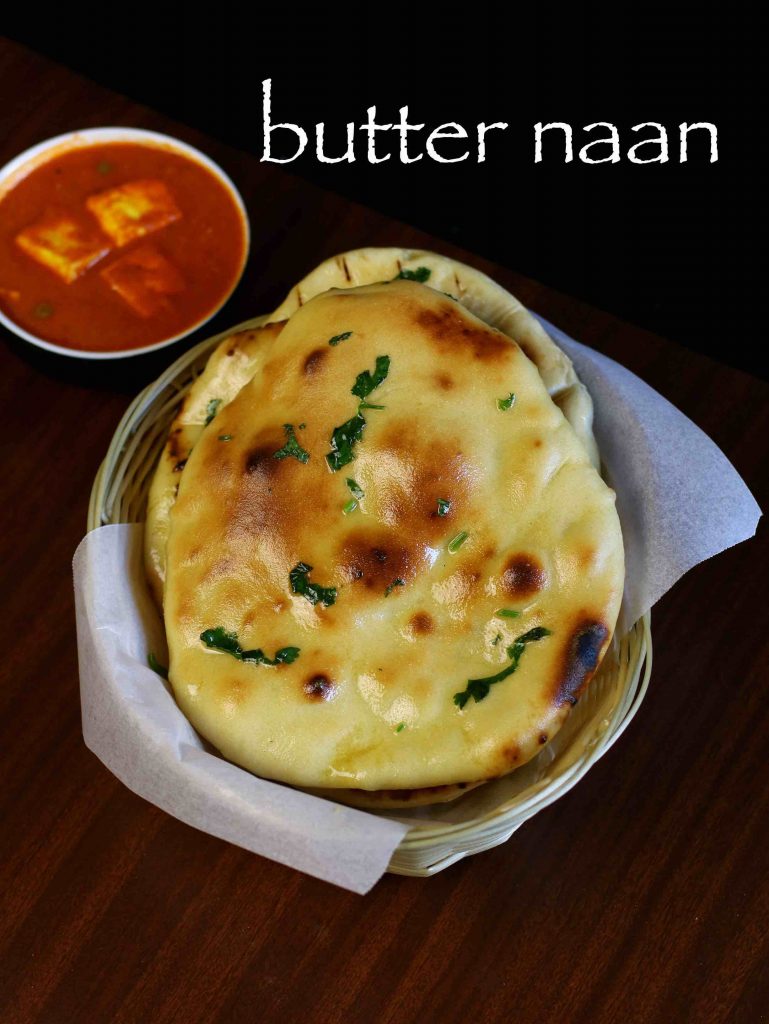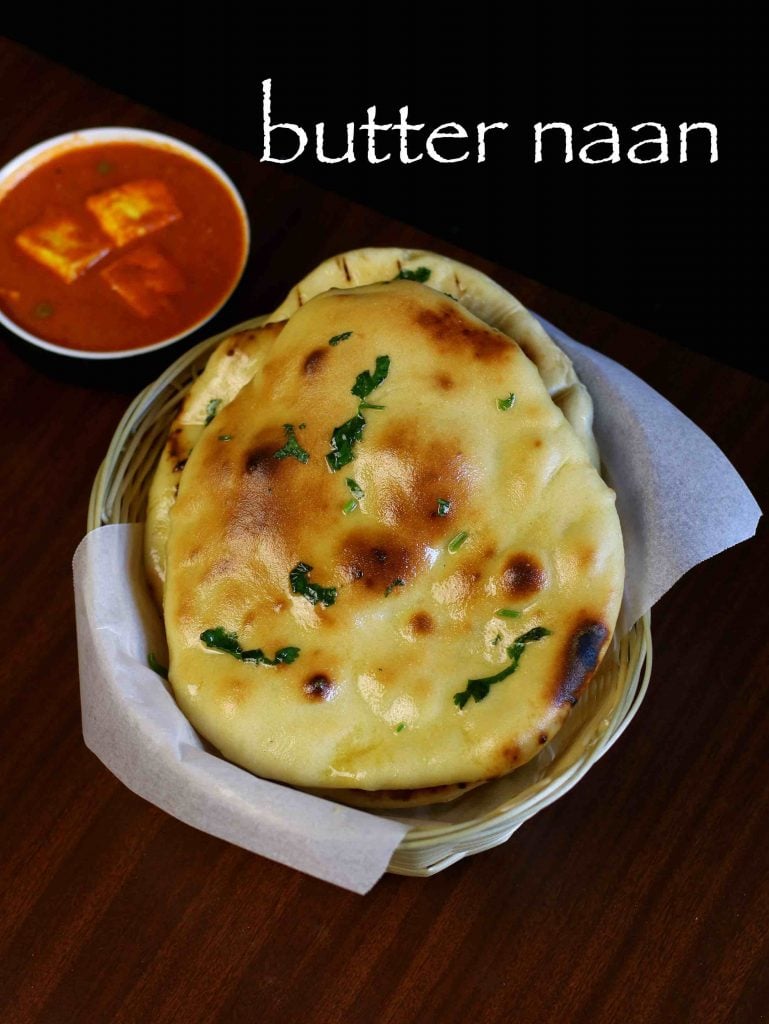 naan recipe | butter naan recipe | homemade naan bread recipe with step by step photo and video recipe. typically naan bread recipe is prepared with cultivated yeast which would yield a elastic and soft dough. however, in this recipe combination of baking soda and baking powder is used which would yield same result. later it is rested for couple of hours which is then rolled to oval shaped bread and baked in tandoor oven or tawa.
i have already shared few of other indian bread or naan recipes, however this is the simplest and most popular naan recipe. i prepare the butter naan recipe quite often and i prepare it with either tawa using it upside down or in a cooker by sticking it side. i even did try preparing it in oven but i always fall back to tawa option by cooking it upside down. but certainly it is not a match to traditional tandoor based naan bread recipe. further i even extend this recipe to stuff it with mashed potatoes which has a similar characteristics to aloo kulcha yet has a subtle variation.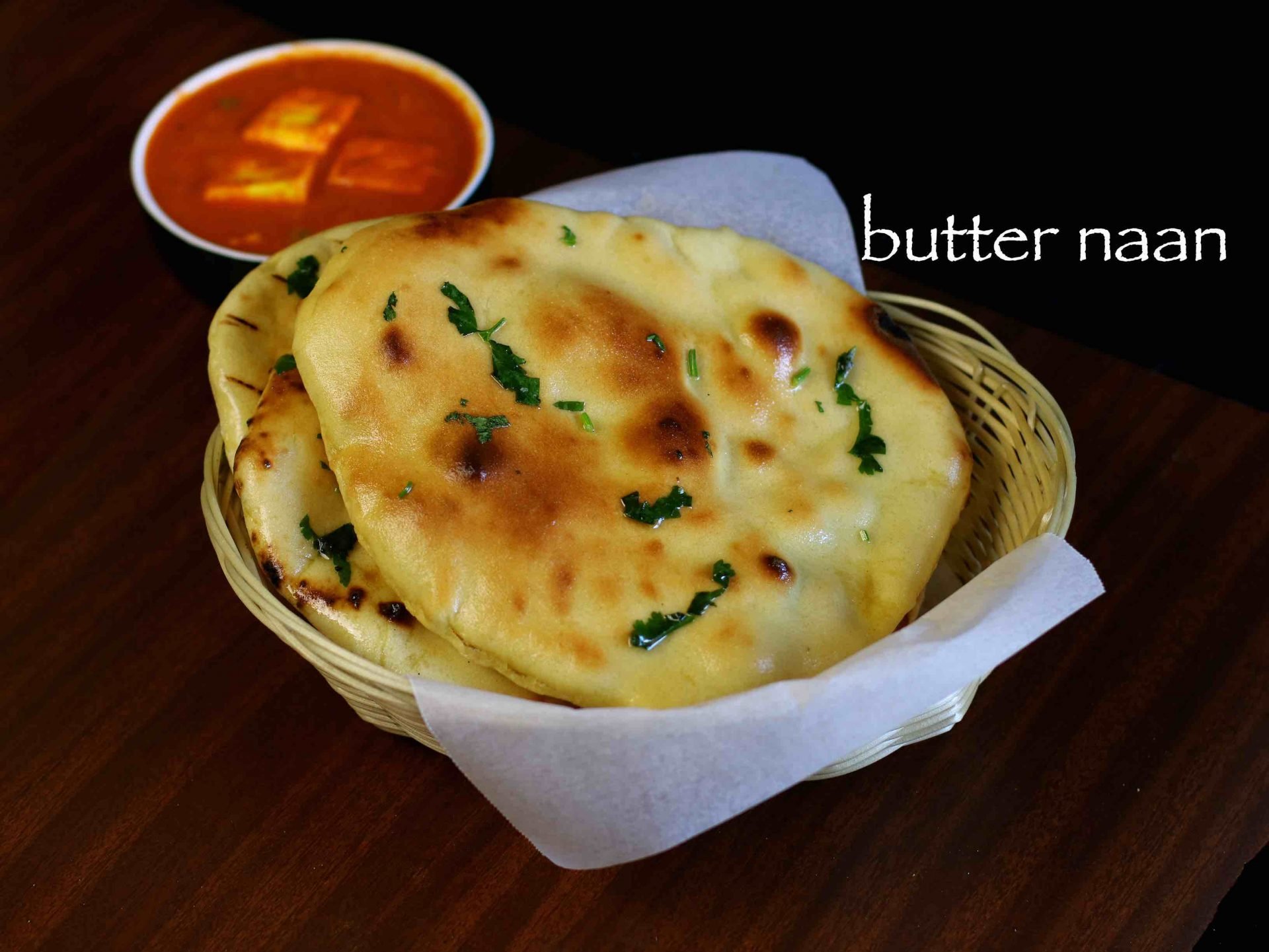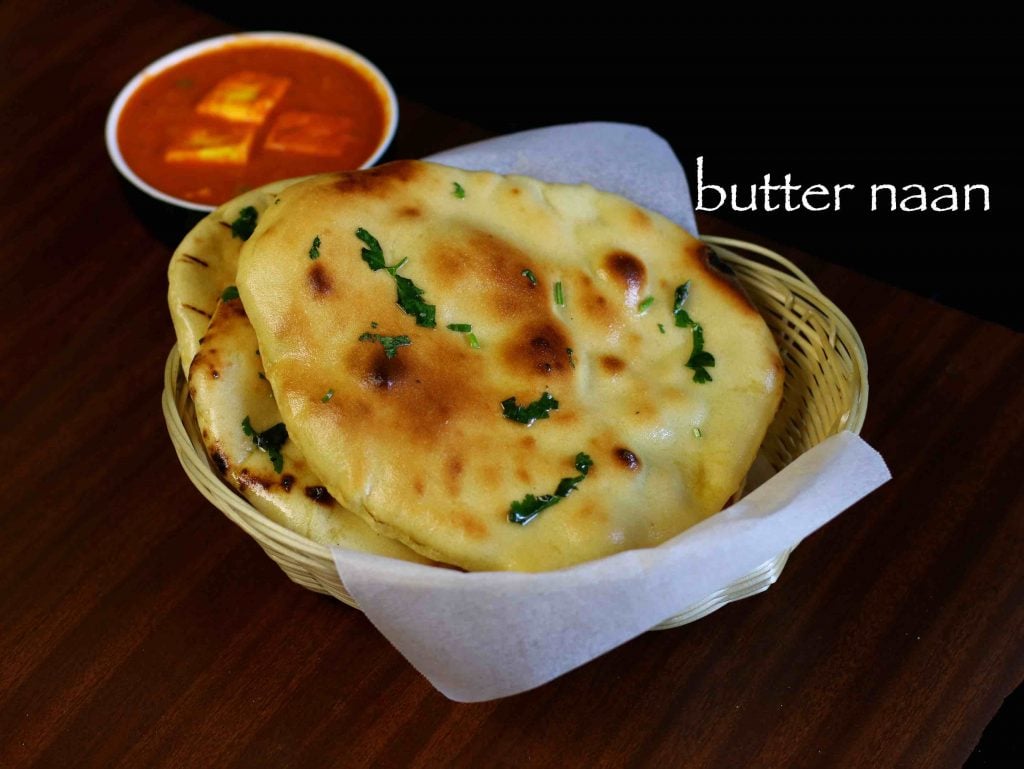 while homemade naan bread recipe is extremely simple, yet few tips and suggestions for a perfect butter naan recipe. firstly, the key to a perfect soft and chewy texture is by kneading it properly. basically more you knead it to smooth dough, the butter naan would be more pleasing. secondly, once the dough is kneaded it has to be placed in a warm place for proper fermentation. optionally you can also keep it in a pre heated oven if you are living in a cold climate area. lastly, you can easily prepare butter garlic naan by mixing the chopped garlic to melted butter and than applying to the cooked naan.
finally, i would request you to check my other roti recipes collection and paratha recipes collection from my website. it includes, tandoori roti, aloo paratha, methi thepla, jowar roti, chole bahtura, laccha paratha, rumali roti, aloo cheese paratha, ragi roti and jolada rotti recipe. in addition, do visit my other recipes collection like,
homemade butter naan video recipe:
recipe card for homemade butter naan:
how to make butter naan with step by step photo:
firstly, in a large mixing bowl take maida, sugar, baking powder, baking soda, salt, curd and oil.

mix well making sure everything is combined well.

further add lukewarm water and knead the dough for 10 minutes.

add more water if required and knead to smooth and soft dough.


cover with a moist cloth and rest for 2 hours in warm place.

after 2 hours, knead the dough slightly. to remove if any air present in the dough. pinch a ball sized dough.

gently roll to oval shape using rolling pin. make sure you do not make too thin nor thick. and also keep the size in mind. it should not be larger than your tawa size.


grease with water over naan. make sure you coat uniformly. this helps naan to stick on tawa.

furthermore, slowly flip over and put it on hot tawa. remember, be gentle and put the water coated side down to tawa. also do not use nonstick tawa.

slightly press. this helps the naan to stick on to the tawa and when you flip the tawa upside down it will be intact.

now after a minute, flip the tawa upside down and cook naan directly on flame till they turn golden brown.

also brush with some butter mixed with coriander leaves.

gently scrape the naan from bottom and remove.

finally, serve butter naan hot with your favourite curry like mattar paneer.
notes:
firstly, knead to smooth a soft dough else naan will be chewy.
applying water is mandatory. this helps naan to stick to tawa and can reverse the tawa and cook directly on flame.
in addition, you can also use oven or tandoor to bake the naan instead of tawa. but never use nonstick tawa as it slips while reversing.
furthermore, roll to any desired shape. however, i like to keep it oval as it looks similar to the one served in restaurants.
finally, butter naan can be turned to butter garlic naan by adding chopped garlic to butter.