chur chur naan recipe | churchur naan on tawa | amritsari chur chur naan with a detailed photo and video recipe. a popular north indian flat bread recipe made with plain flour dough with paneer and potato stuffing. it is known for its unique shape and also flaky texture. unlike other naan bread recipes which require side dish, but this comes with spicy stuffing and hence not mandatory.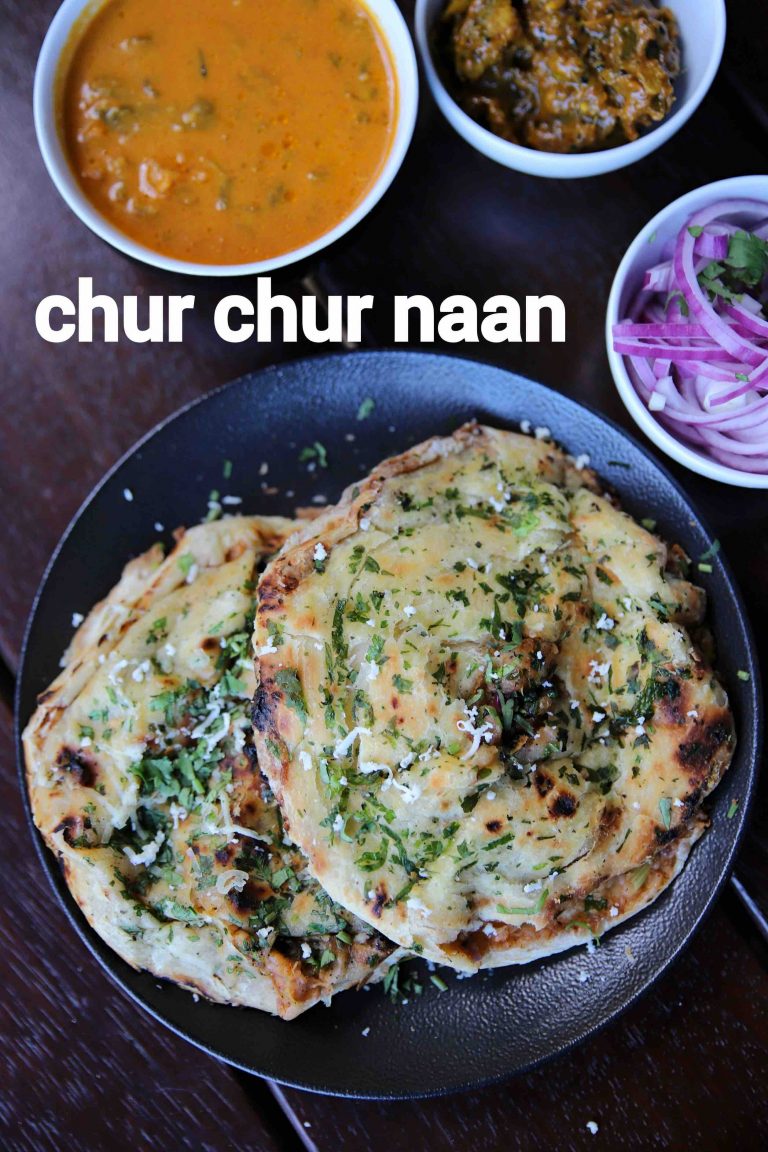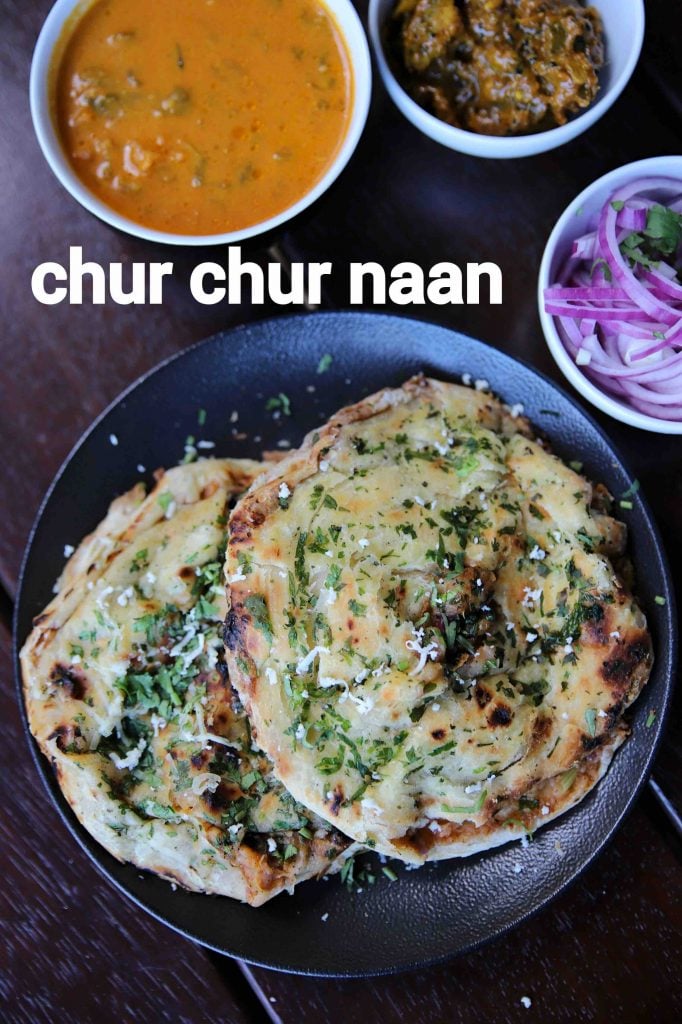 churchur naan on tawa | amritsari chur chur naan with step by step photo and video recipe. traditional naan recipes are made just with plain flour and additional flavour of garlic as a topping. but recently there has been a lot of experiment and variation to this traditional north indian flatbread with and without stuffing. one such simple and flavoured stuffed naan recipe churchur naan recipe from the punjab cuisine.
well for many north indians this recipe of churchur naan on tawa may be familiar but for south indian it may not be a common dish. i guess the recipe might have originated from the streets of amritsar and hence the funny name of churchur in front of it. whatever it is, the taste of this bread would not disappoint you. the spiced combination of boiled and mashed potatoes with moist and creamy paneer makes it the best naan recipe. having said that, when compared with traditional naan recipe, this naan is more filling. moreover, it can be served as paratha with any choice of spicy pickle and boondi raita. my personal favourite combination is spicy punjabi pickle with this churchur naan. as a matter of fact, you can also make the same naan with different stuffing like gobi, peas and even carrot.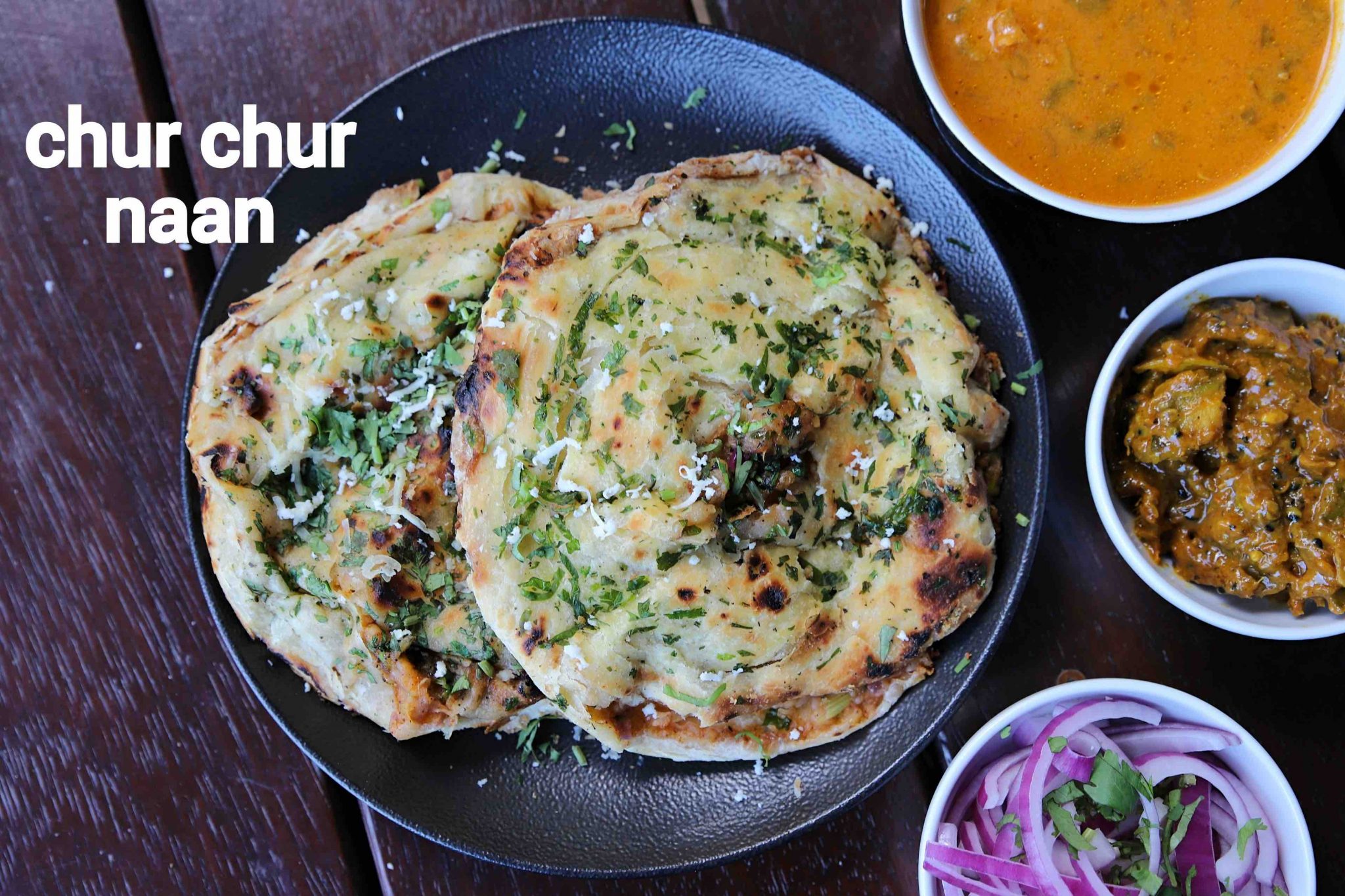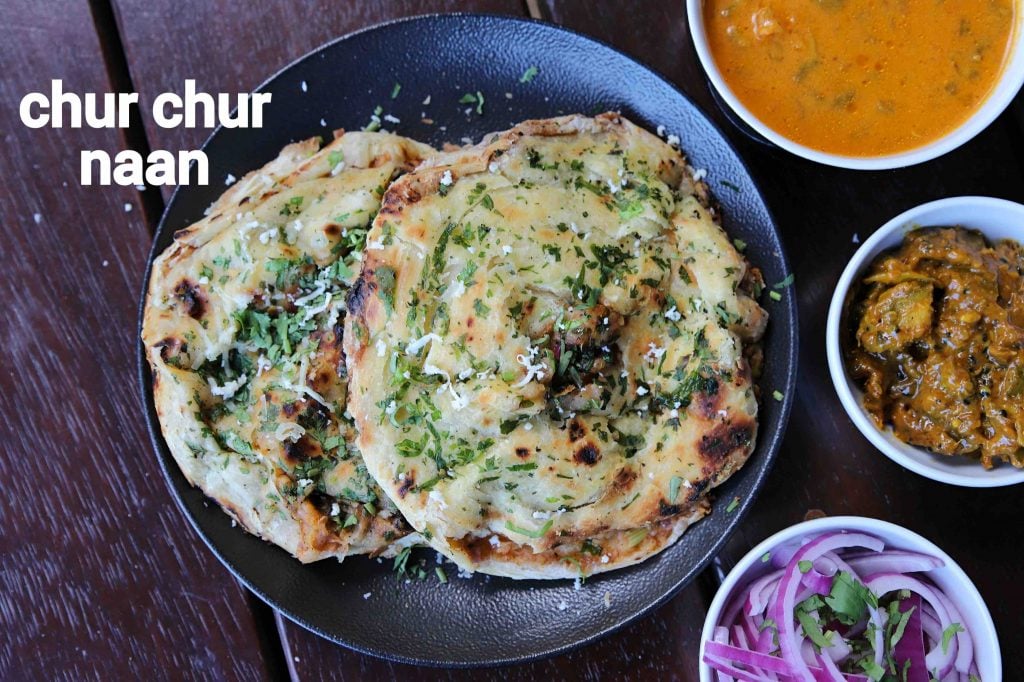 furthermore, i would also like to include some more tips, suggestions and variations to chur chur naan recipe. firstly, in this recipe i have used just plain flour as most of of the naan are made with maida. but to make it more healthy you can also use the combination of wheat and plain flour in a ratio of 1:1. secondly, you can make the dough and stuffing well ahead in advance and bake these bread on tawa whenever you require it. as a matter of fact, most of the street vendors and even in restaurants they prepare it this way. lastly, the major difference between paratha and this naan recipe is the flaky texture and vegetable-based filling. if you skip either one of them you may end up preparing just a paratha or roti. hence do not skip those 2 steps.
finally, i request you to check my other roti or naan recipes collection with this post of chur chur naan recipe. it mainly includes recipes like lauki thepla, garlic naan, luchi, rumali roti, akki roti, ragi rotti, bajra roti, chole bhature, jolada rotti, tandoori roti on tawa. further to these do visit my other related recipes categories like,
chur chur naan video recipe:
recipe card for churchur naan on tawa recipe:
how to make chur chur naan with step by step photo:
dough preparation:
firstly, in a large bowl take 2 cup maida, ½ tsp sugar, ½ tsp baking powder, ¼ tsp baking soda and 1 tsp salt. mix well.

now add 3 tbsp ghee, crumble and mix until the flour turns moist.

further, add ¼ cup curd and mix until it is well combined.

add ½ cup water and start to knead the dough.


knead for 5 minutes, to form a smooth and soft dough.

tuck the dough and grease with 1 tsp oil. rest the dough for 2 hours.

stuffing preparation:
firstly, in a bowl take 2 potato, 1 cup paneer, 1 tsp ginger paste, 2 chilli and 1 onion.


also add 1 tsp coriander seeds, ½ tsp chilli powder, ½ tsp garam masala, ½ tsp cumin powder, 1 tsp aamchur, ¼ tsp pepper powder, 2 tbsp coriander and ½ tsp salt.

mix well making sure everything is well combined.

chur chur naan preparation:
after 2 hours of resting the dough, knead the dough again.

pinch a large ball sized dough and dust with maida.

roll and flatten as thin as possible.

now spread 2 tsp of ghee over it and sprinkle 2 tsp of maida.

mix and spread uniformly.

now roll into a cylindrical and further roll again into a spiral.

further using a rolling pin, flatten slightly.

stuff a ball sized prepared stuffing and seal well.

now sprinkle 2 tsp of coriander and press gently.

press and flatten well making sure to form a thick disk.

turn over and with the help of a rolling pin, flatten slightly without getting the stuffing out.

brush with water on one side of naan (brush water on the plain side of naan). make sure you coat uniformly. this helps naan to stick on tawa.


furthermore, slowly flip over and put it on hot tawa. remember, be gentle and put the water coated side down to tawa. also do not use nonstick tawa.

slightly press. this helps the naan to stick on to the tawa and when you flip the tawa upside down it will be intact.

now after a minute, flip the tawa upside down and cook naan directly on flame till they turn golden brown.

gently scrape the naan from the bottom and remove.

if the edges are uncooked, you can directly cook over the flame.

spread a generous amount of butter over naan and crush slightly to separate layers.

finally, garnish with grated paneer and serve chur chur naan with chana masala.

notes:
firstly, make sure to add ghee and knead the dough well and rest for at least 2 hours to get flaky naan.
also, cook on medium flame, else the naan will be undercooked.
additionally, you can alter the stuffing to your preference.
finally, chur chur naan recipe tastes great when topped with a generous amount of butter.