hot and sour soup recipe | hot n sour soup | hot sour soup recipe with detailed photo and video recipe. an easy and simple soup recipe known for its spice and sourness taste. it is fast food or a street food recipe served as appetizer or starter just before an indo chinese or north indian meal. generally, it is made with diced vegetables and indo chinese sauces and a fried noodles topping, but can also be made with a choice of meat.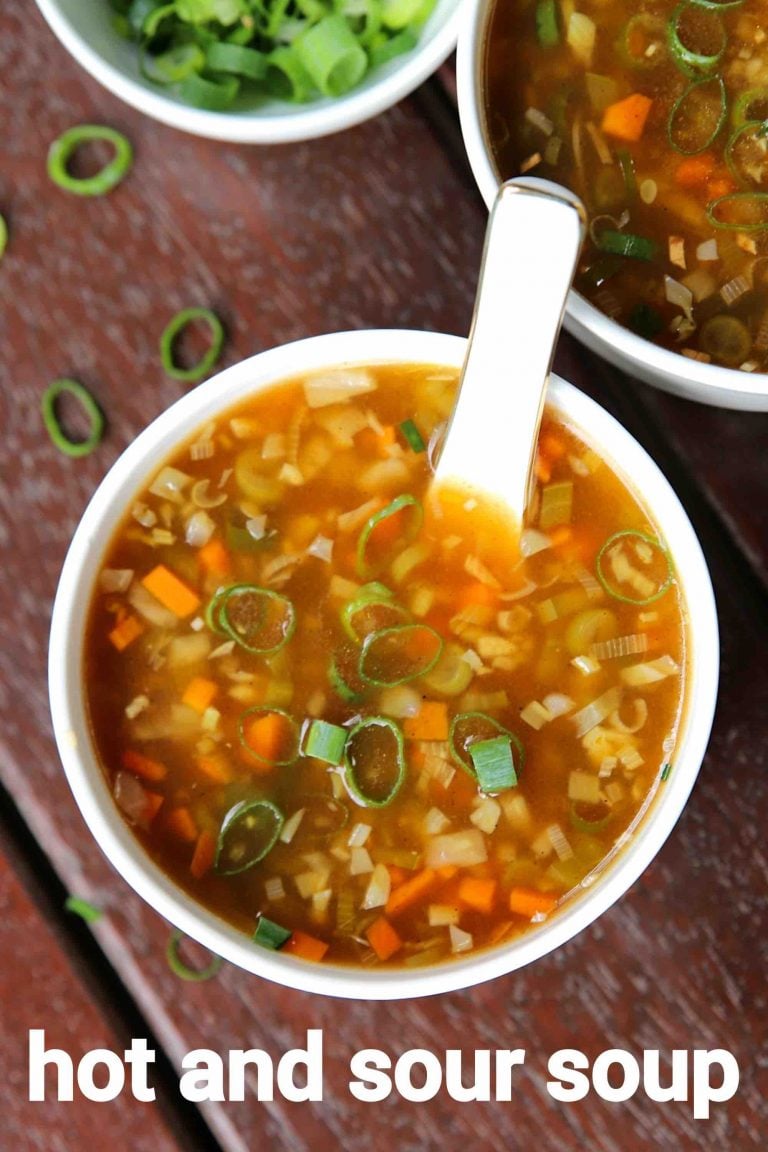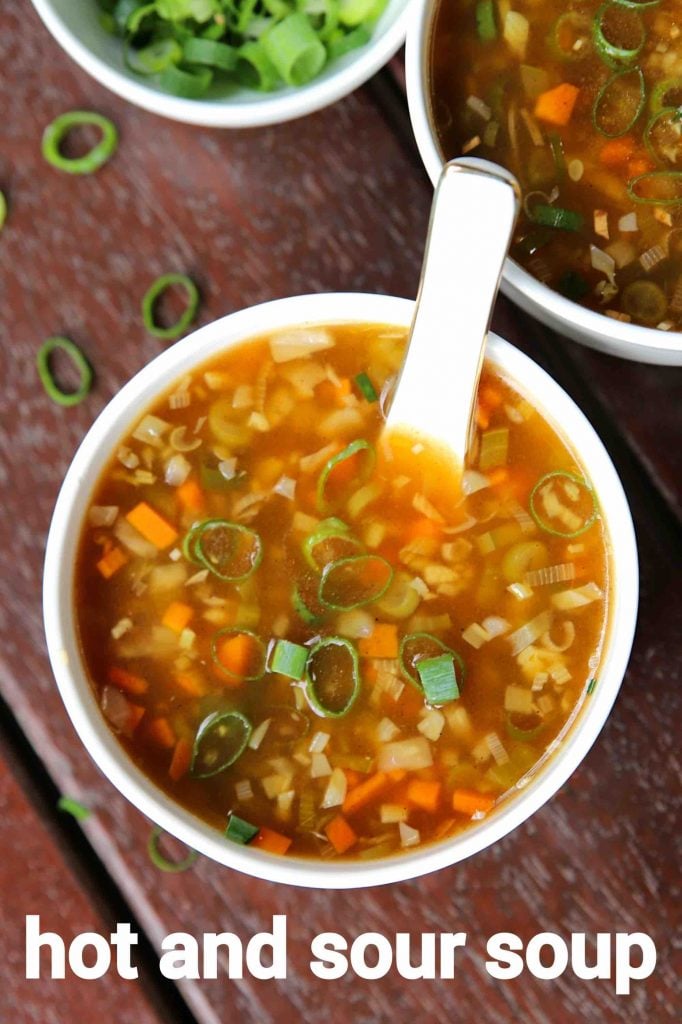 hot and sour soup recipe | hot n sour soup | hot sour soup recipe with step by step photo and video recipe. indo chinese is known for its spicy and flavoured taste which is catered for indian taste buds. it is a mixture of full of flavours with bitterness, spice, sour and savoury in it. it does offer the same taste in its soup variations too and hot and sour soup recipe is one such simple and quick filling recipe.
i am not a huge fan of full course meal offered by indo chinese recipes. i typically avoid it and prefer something north indian or south indian. yet, whenever we plan for outdoor dining, it always begins with some indo chinese starters or soup as an appetizer. my personal favourite is, to begin with, tomato soup recipe or with hot and sour soup recipe. the best part of this soup is the sourness in its taste which activates the taste buds. most of the soup offers you either spice or some sort of savoury. but in hot sour soup, it is a combination of spice and sourness and thus makes it an ideal meal starter.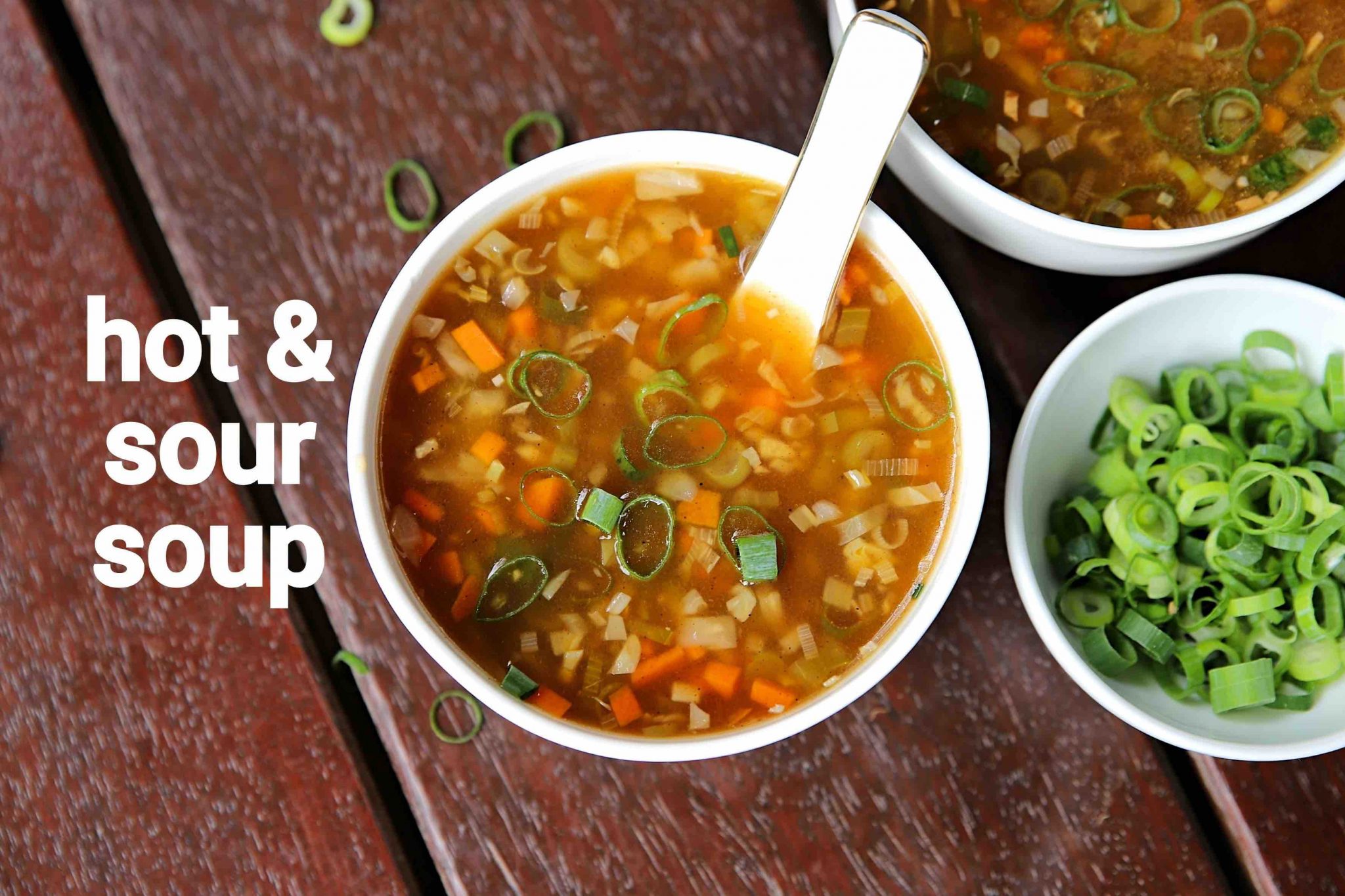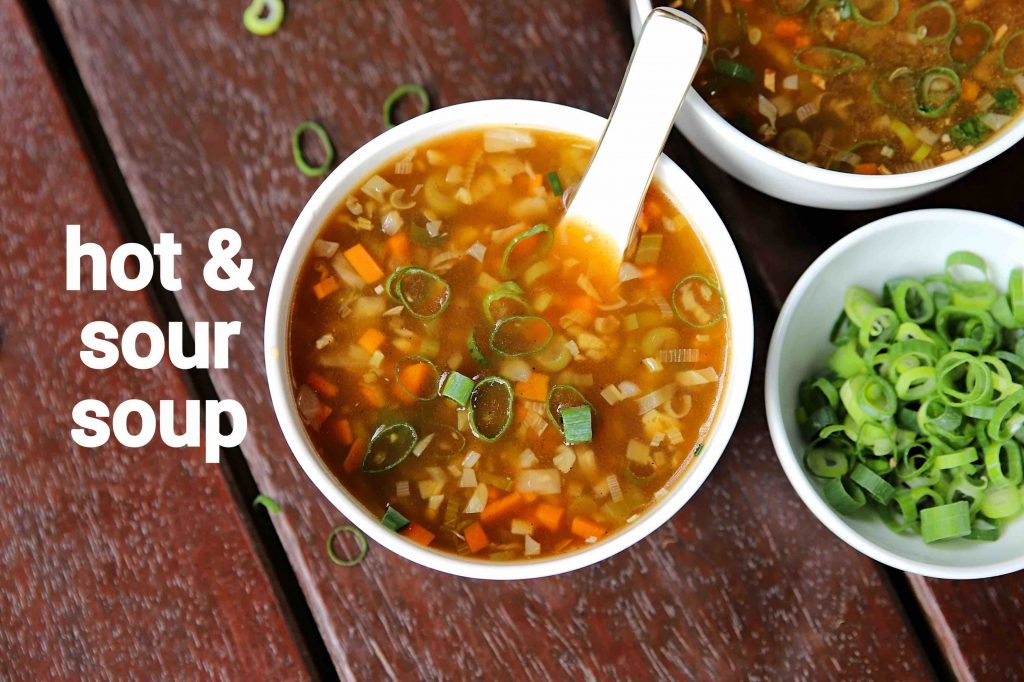 furthermore, before wrapping the recipe, some tips, suggestions and variations to hot sour soup recipe. firstly, the consistency is key for this recipe. the consistency should be thicker than water, but still not thick. hence be careful with your corn starch addition step. secondly, the recipe should be served warm and it would not taste good when rested. hence plan your soup accordingly and ideally served just before the meal. lastly, when adding veggies to it, ensure to either slice it thinly or dice it in a small shape. this is due to the fact that we do not boil or cook the vegetables and just saute it at high temperature.
finally, i request you to check my other soup recipes collection with this post of hot and sour soup recipe. it mainly includes recipes variations like vegetable soup, lemon coriander soup, bonda soup, sweet corn soup, beetroot soup, lemon rasam, punarpuli saaru, carrot soup, pumpkin soup, palak soup. further to these i would also like to highlight my other similar recipe variations like,
hot and sour soup video recipe:
recipe card for hot and sour soup recipe:
how to make hot n sour soup with step by step photo:
firstly, in a large kadai heat 2 tbsp oil and stir fry 2 clove garlic, 1 inch ginger and 1 chilli.

add 2 tbsp spring onion and stir fry until it softens.

further, add 1 carrot, 3 tbsp cabbage, ½ capsicum and 5 beans.

stir fry for 2 minutes or until the veggies are half cooked.


add 4 cup water and boil for 3 minutes.

further add 2 tbsp soy sauce, 2 tbsp vinegar and 1 tsp chilli sauce.

also, add ½ tsp pepper powder, ½ tsp sugar and ½ tsp salt.


now prepare cornflour slurry by mixing 2 tbsp cornflour in ¼ cup water.

pour the slurry into the soup and mix well.

continue to boil for 2 more minutes or until soup thickens slightly.

finally, add 2 tbsp spring onion and enjoy hot and sour soup.

notes:
firstly, add vegetables of your choice. you can also add mushrooms.
also, adjust the salt as required as soy sauce contains salt.
additionally, adding cornflour thickens the soup. so make sure to add accordingly.
finally, hot and sour soup recipe tastes great when served hot and spicy.