set dosa recipe | sponge dosa | how to make set dose recipe with detailed photo and video recipe. an easy and tasty dosa recipe made with rice, urad dal and flattened rice (poha). unlike other dosa variants, the set dose is known for its softness, sponginess, light, size and serving style. it is an ideal breakfast recipe as it comes in a set of 3 dosas in one serving and is ideally served with choice of chutney or coconut kurma.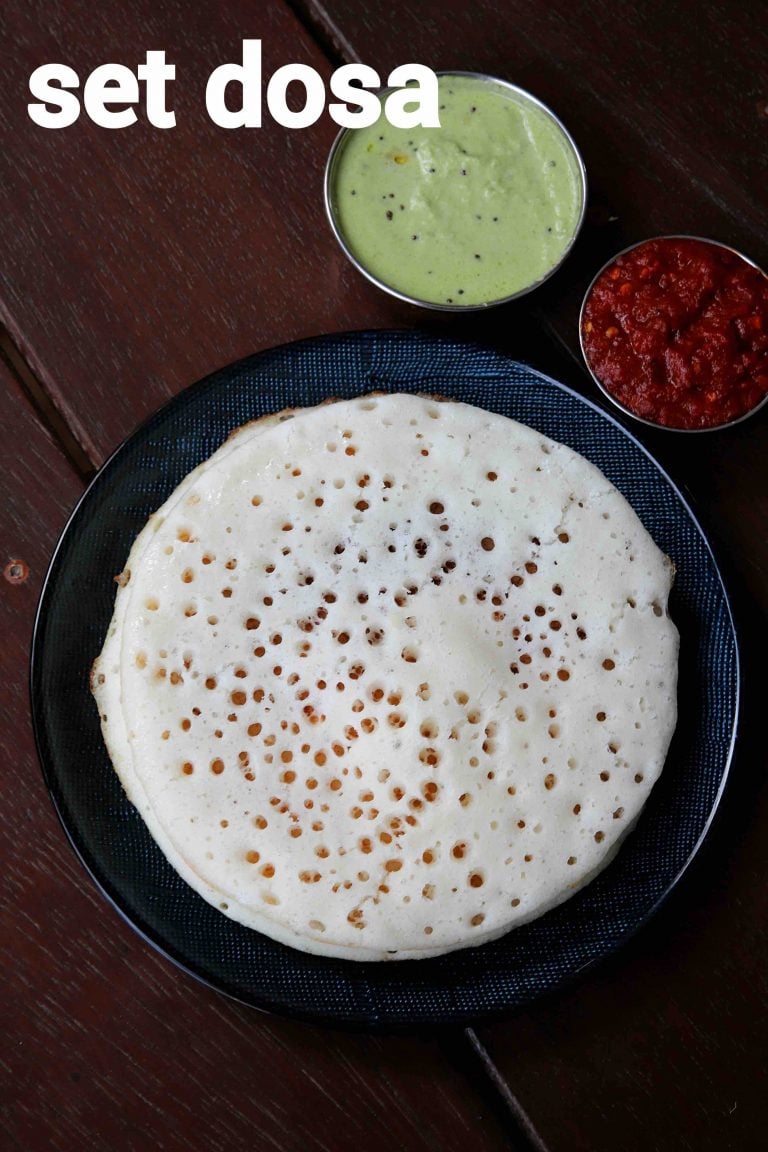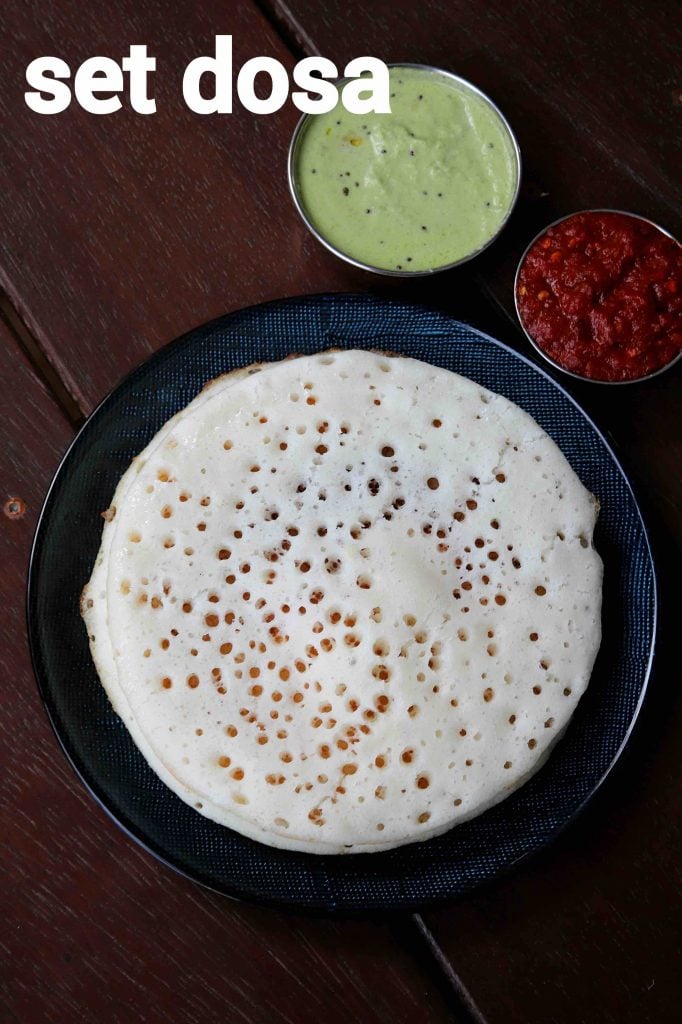 set dosa recipe | sponge dosa | how to make set dose recipe with step by step photo and video recipe. dosa recipes are the staple food of india and are mainly used for morning breakfast. there are many different types of dosa across india which differs in its shape, size, texture and consistency. one such simple and easy dosa recipe from south india or karnataka is the set dosa or also known as the set dose which comes in the batch of 3 dosas.
i am a big fan of dosa recipes and it is a must meal for my morning breakfast in most of the days. having said that i personally like the crisp and roasted dosa recipes like masala dosa or rava dosa. but my husband like the soft and spongy dosa particularly set dosa or poha dosa. as a matter of fact, during his early career days, he used to have breakfast in one of the bangalore mess, and he developed the taste for it over there. he likes it when it is served with a big scoop of butter, coconut chutney and vegetable saagu. i like my dosa with simple chutney and lentil-based sambar and that how we eat in my home town udupi. but the bangalore style is to serve it with kurma and soft or sponge dosa is ideal for it.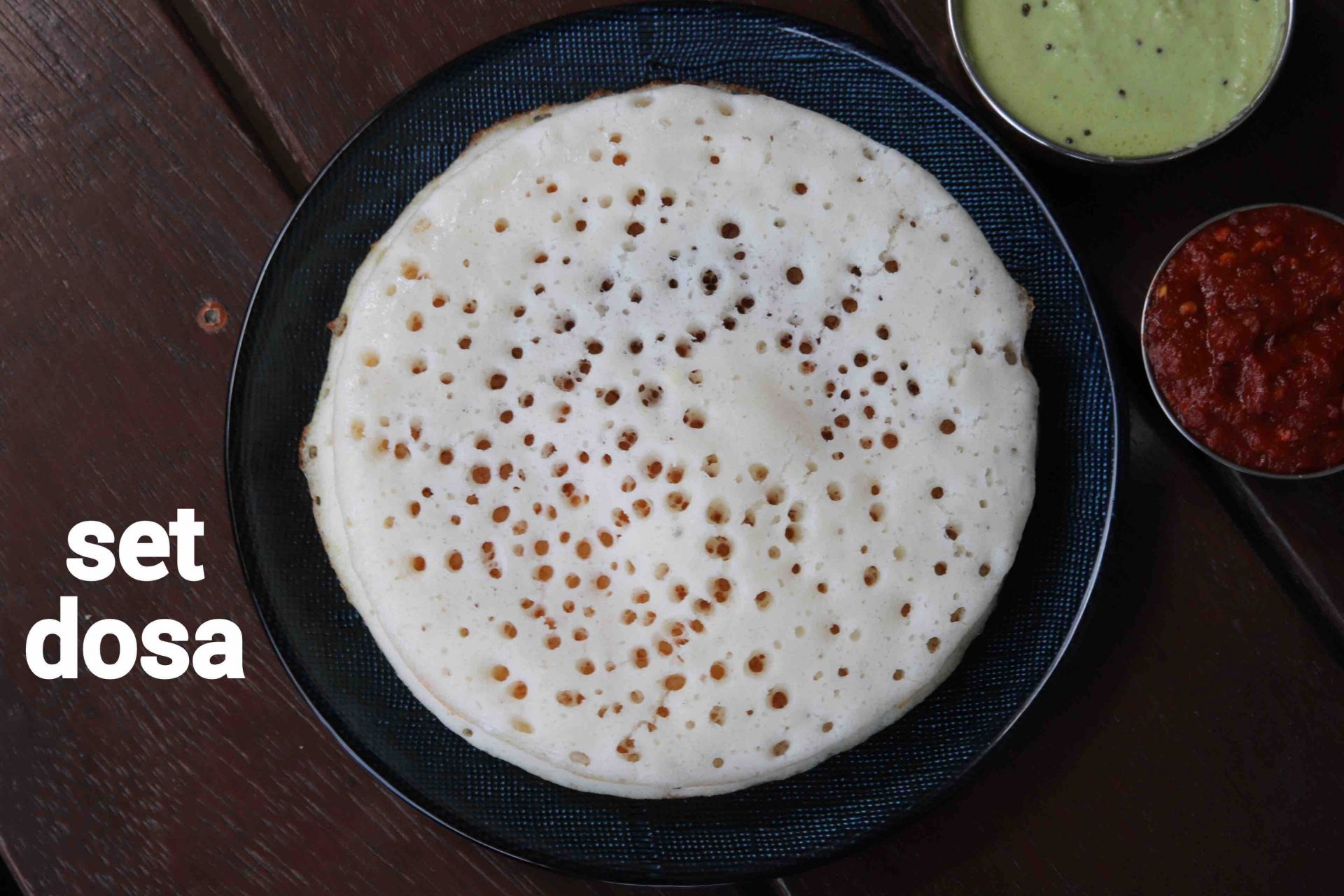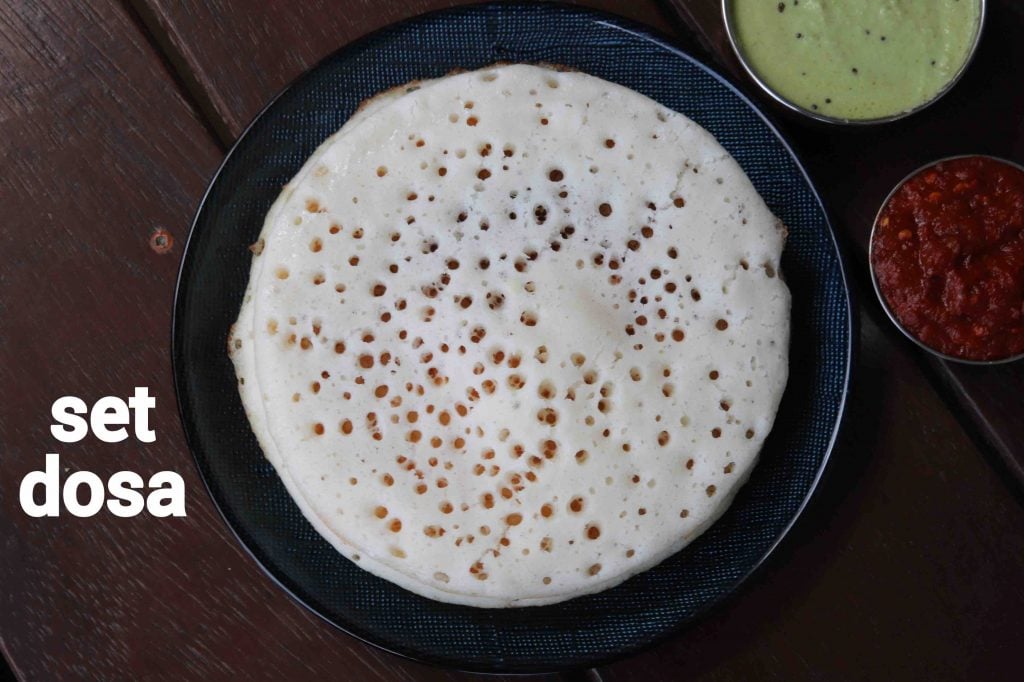 anyway, before concluding the post, i would like to highlight some tips, suggestions and variations for a perfect set dosa recipe. firstly, i have used the idli rice for this recipe which yields the soft and spongy dosa. yet you can use other rice variants like sona masuri and you should be getting the same result. secondly, the fermentation is the key for having soft, spongy and lite set dose recipe. if you are living in a cold and dry place, use the preheated oven or you can use daylight. lastly, once the dosa batter is fermented and once the salt is added, do not let it ferment. to stop the fermentation you can place the batter in fridge to preserve it.
finally, i request you to check my other detailed dosa recipes collection with this post of set dosa recipe. it mainly includes recipes variants like set dose, sponge dosa, oats dosa, kara dosa, tomato dosa, adai, onion rava dosa with aloo masala, rava dosa, jini dosa, instant neer dosa. further, to these, i would also like to highlight my other recipes collection like,
set dosa video recipe:
recipe card for sponge dosa recipe:
how to make set dosa with step by step photo:
firstly, in a large bowl take 2 cup idli rice, ½ cup urad dal and ½ tsp methi.

add enough water and soak for 5 hours.

drain off the water and transfer to the mixi or grinder.

blend to smooth paste in batches adding water as required.


in a bowl take 1 cup poha and rinse well.

blend to smooth paste adding water if required.

mix the rice-urad dal batter and poha paste well.


cover and ferment in a warm place for 8 hours.

after 8 hours, the batter has doubled in size. mix gently without disturbing the air bubbles.

further add 2 tsp salt and mix well.

heat the griddle and pour a ladleful of batter.

spread out in a circular motion slightly thick than regular masala dosa.

also pour ½ tsp oil around the edges.

cover and roast the dosa to a golden brown from the bottom and completely cooked from the top in presence of steam.

finally, enjoy set dosa with chutney.

notes:
firstly, if you are using thick poha, make sure to soak for at least 20 minutes.
also, blend the batter to smooth paste adding water if required.
additionally, the size of dosa has to be small else it may break as it is very soft.
finally, set dosa recipe is very light so you can easily have 3 dosa.