idli batter recipe | idli dosa batter recipe | idli dosa batter in a mixie with detailed photo and video recipe. a two in one south indian idli & dosa batter recipe for soft idli and porous dosa which can also be extended to paddu or guliyappa recipe. basically the idli dosa batter is prepared using mixer grinder compared to traditional wet grinder and yields soft and spongy idlis and dosa for breakfast.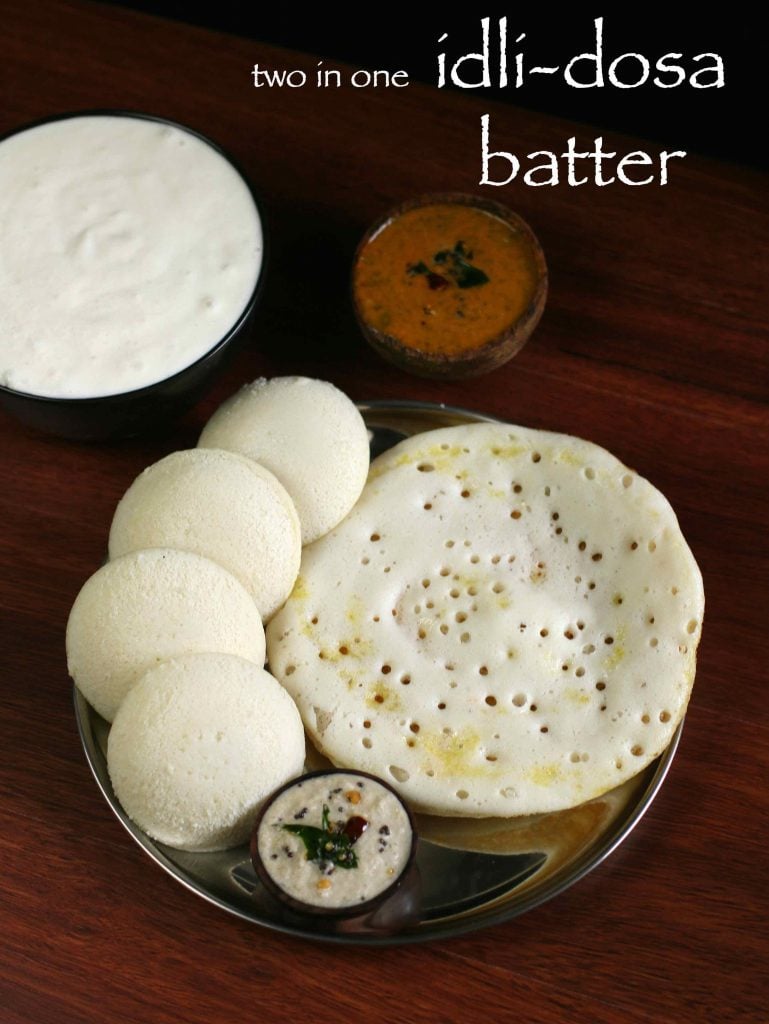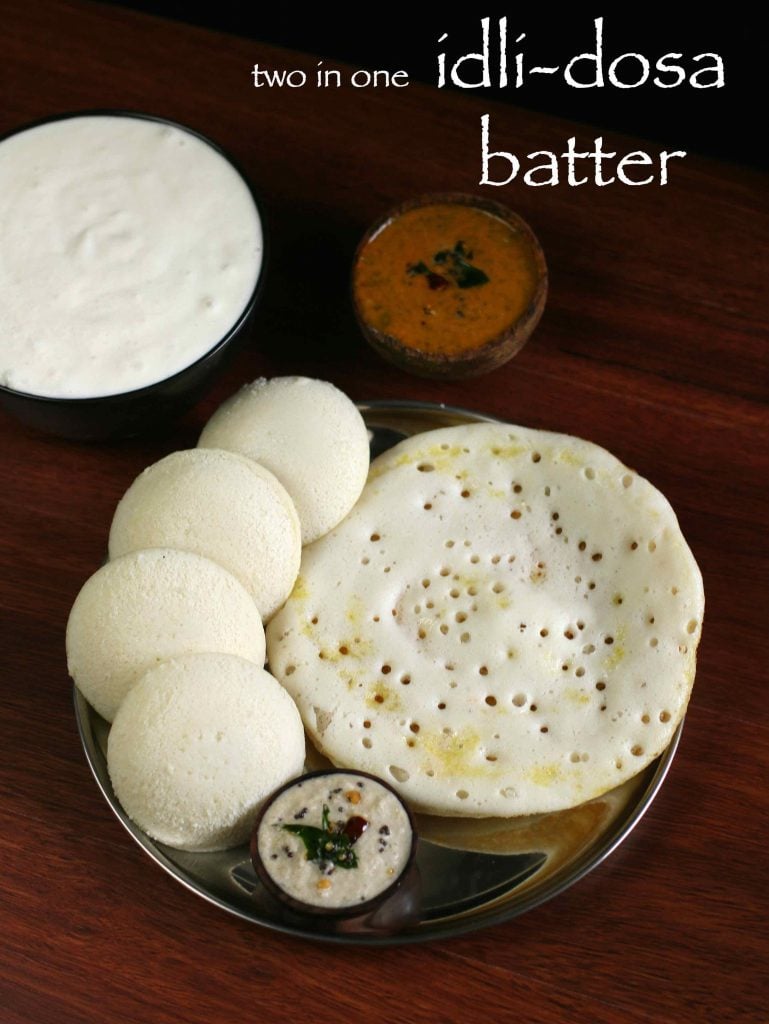 idli batter recipe | idli dosa batter recipe | idli dosa batter in a mixie with step by step photo and video recipe. typically the dosa and idli batter are prepared separately however this batter solves the problem and serves for both. idli dosa batter recipe is prepared with idli rice which obliviously can be used for preparing idli with soft and spongy dosa's.
being a south indian, dosa and idli and idli batter is very common in my family for our daily breakfast. my husband in particular is huge fan of idli and dosa and according to there isn't any other breakfast recipe which is as healthy and tasty as these. basically both the recipes are prepared using hot steam without much spices and oil content. however it is a big challenge for me to prepare separate idli and dosa. hence i prepare idli dosa batter recipe which has the 3:1 idli rice and urad dal ratio which makes it easy to use for both. i even did try to prepare a crisp and thin dosa with it but not to avail. it is always better to prepare thick and soft dosa similar to set dosa or sponge dosa.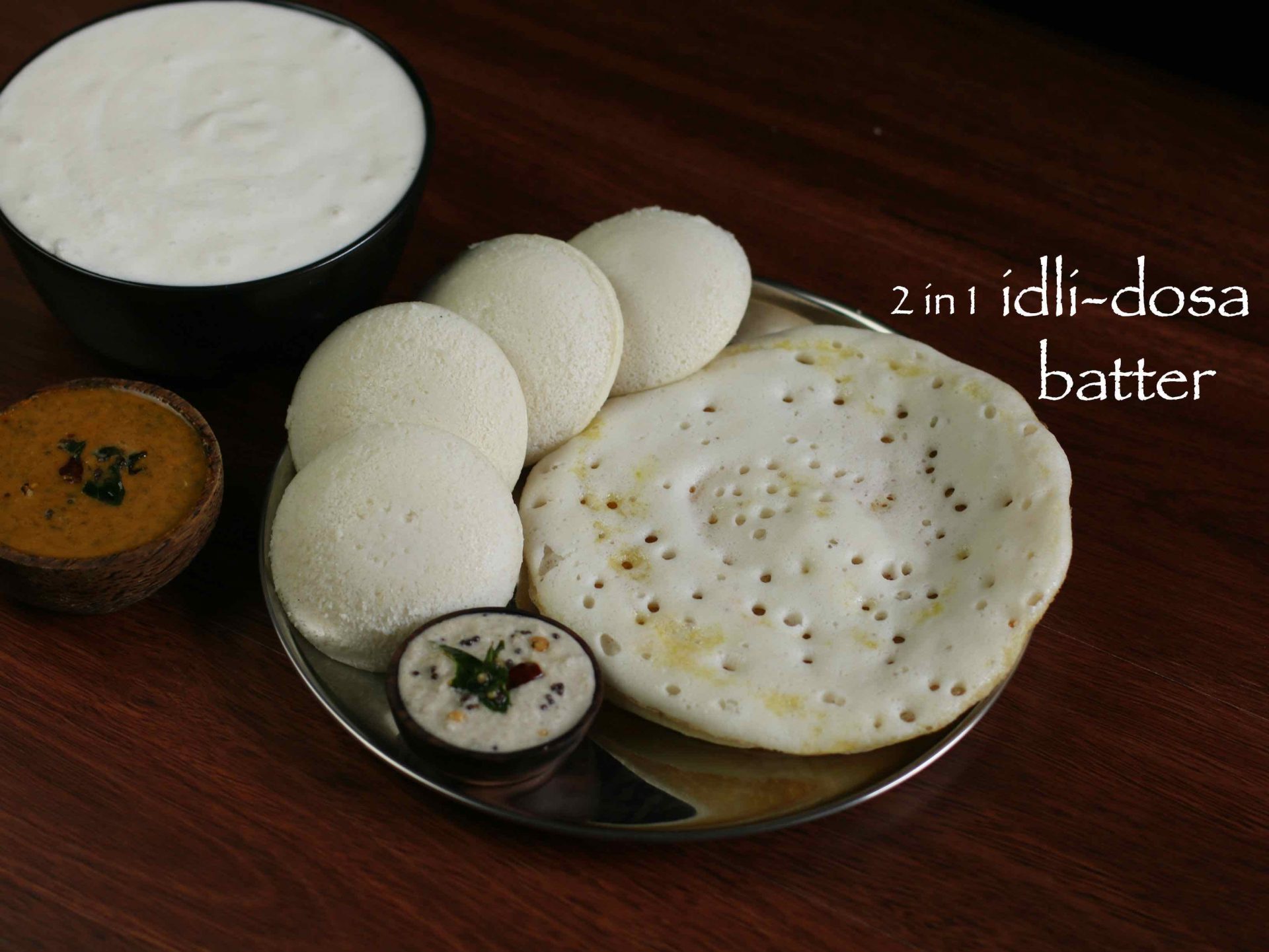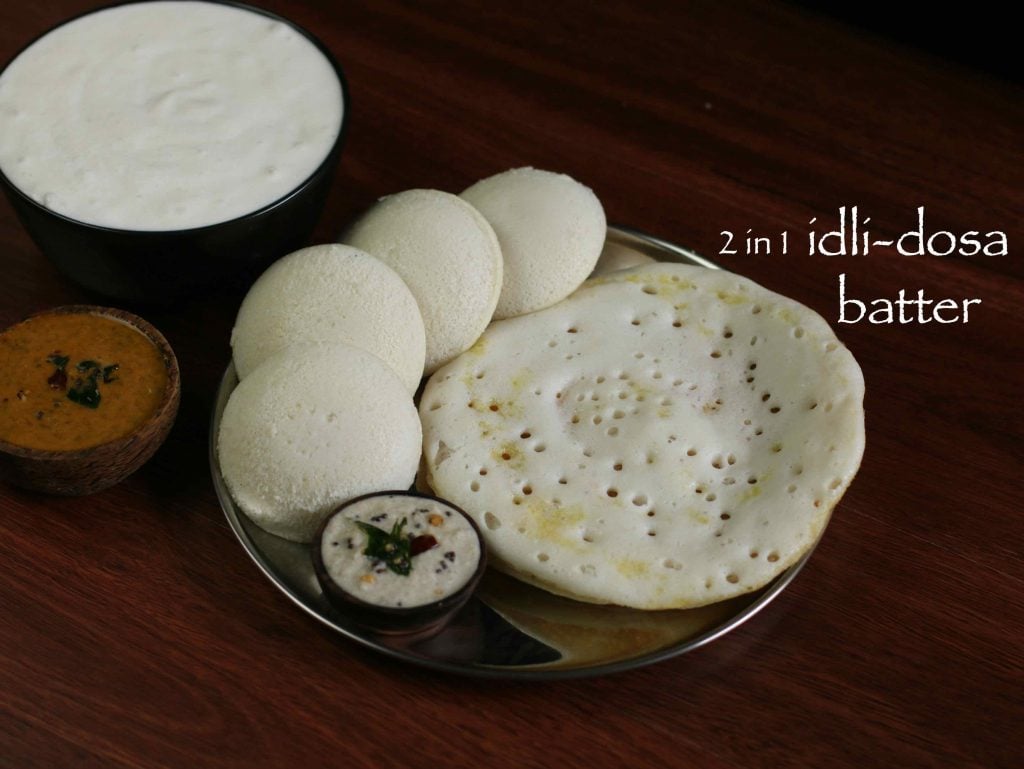 furthermore, some important tips and suggestions for a perfect and idli dosa batter recipe in mixer grinder. firstly, always prepare the idli batter in batches in mixer grinder and do not over load the mixie. also ground the rice and urad dal separately and then mix it together in a bowl. secondly, once the batter is fermented scoop only the necessary amount of batter
finally i would like to highlight my other idli recipes collection and dosa recipes collection from my blog. this mainly includes rava idli, ragi idli, vermicelli idli, idli with idli rava, mini idli, rava dosa, ragi dosa, godi dosa, poha dosa, curd dosa and benne dosa recipe. in addition do visit my other recipes collection like,
idli dosa batter video recipe:
recipe card for idli dosa batter or idli batter:
how to make idli dosa batter in mixie with step by step photo:
firstly, soak 3 cups idli rice and ½ tsp methi for 6 hours.

in another bowl soak 1 cup urad dal for 4 hours. do not over soak urad dal, as they loose up the fluffy texture.

drain the water and blend rice to smooth paste in batches.

transfer the rice batter to a large bowl.


further drain water from soaked urad dal and blend to smooth paste.

transfer the batter to a the same bowl.

mix well making sure everything is combined well.


now cover and rest in warm place for 8-10 hours or till the batter ferments and doubles.

after 8 hours, batter doubles indicating well fermented with air pockets present.

mix gently without disturbing the air pockets.

scoop out the required batter and store the rest batter in airtight container in refrigerator for a week.

add in salt to the batter and mix well.

idli recipe from idli-dosa batter:
firstly, scoop the batter into idli moulds greased with oil.

place the idli plate into steamer and steam for 10-12 minutes on medium flame.

dosa recipe from idli-dosa batter:
 firstly, pour a ladleful of batter onto the hot tawa.

spread gently, making sure the dosa is thick.

also pour a tsp of oil.

cover and cook for a minute or more, till the dosa gets cooked well in presence of steam.

notes:
firstly, use soaked urad dal water to blend batter, as they help to increase fermentation  process.
also blend the batter to smooth paste adding water as required.
additionally, store the batter in airtight container and can be used for a week.
furthermore, do not add salt for the entire batter, if you want to store batter for long time.
if you live in cold countries then cover and ferment in a warm place for 12 hours.
if you live in a warmer place, then ferment for 8 hour max.
i usually keep my batter in pre heated oven (switch off the oven though) to ferment batter well. if possible try to preheat oven every 3-4 hours.
finally, use idli dosa batter to prepare idlis and dosa.