sprout salad recipe | how to make moong bean sprout salad – weight loss recipe with detailed photo and video recipe. a quick and easy healthy salad recipe made with freshly sprouted moong beans with finely chopped herbs and tomatoes. it is an ideal weight loss which is made by just mixing the ingredients without any cooking process involved. the salad can be perfectly shared as side to your lunch or dinner meal or can served as it is.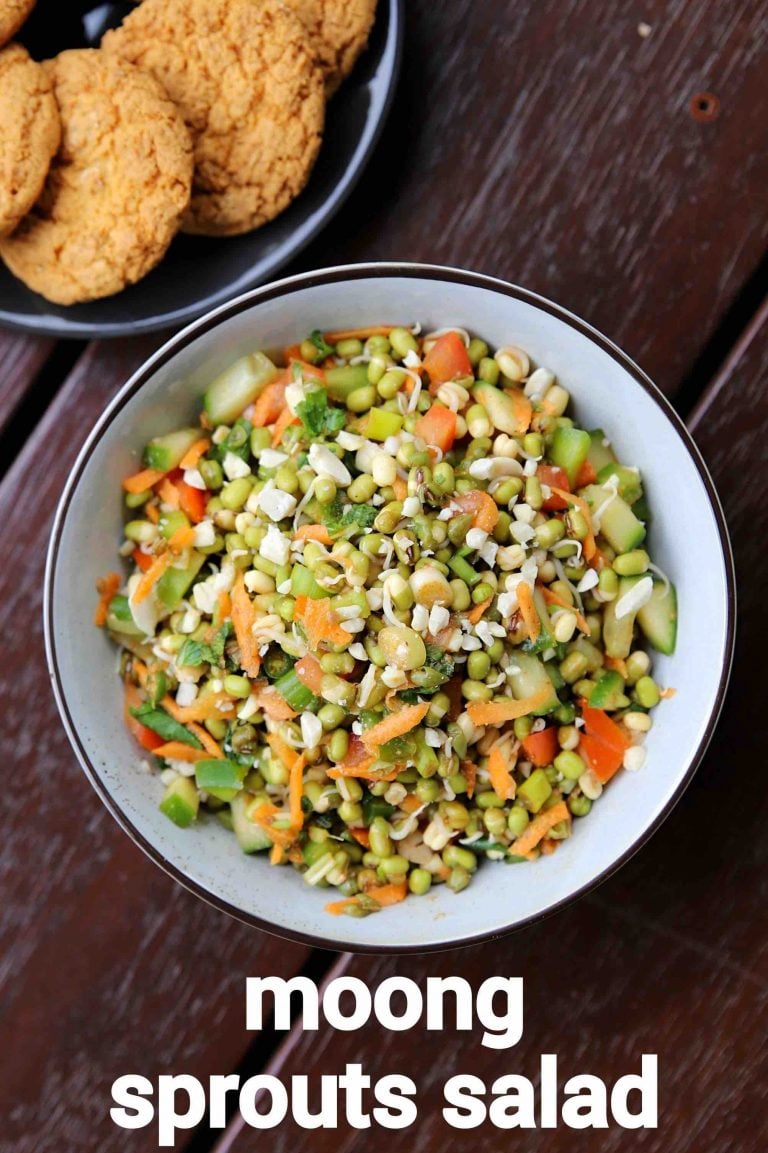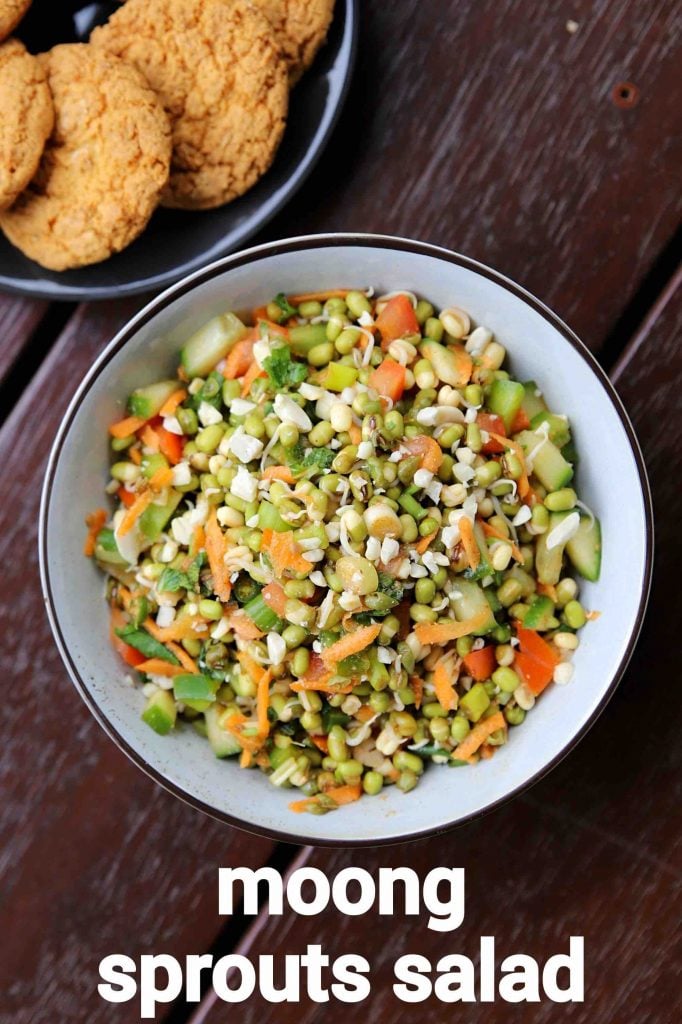 sprout salad recipe | how to make moong bean sprout salad – weight loss recipe with step by step photo and video recipe. salad recipes are generally served for purpose which is either weight loss or with dietary requirements. obviously these recipes are not a popular choice and are consumed with an intention. however, there are some salad recipes which are pure fun to consume and moong bean sprout salad recipe and is tasty and healthy.
as i previously mentioned, salad recipes are generally less preferred recipes and do not have huge fan base compared to other recipes. it does not offer the same spice level or the combination of flavour. well, there is a reason for it. there is a saying that whatever tastes good to your tongue is not good for your health and vice versa. basically, the salad recipes fall under the latter section and generally avoided. having said that there are some particular salad recipes which offer both. moong bean sprout salad is one such which is a combination of taste and health factor. i personally make these for my weekend lunch and server it as a side dish with a combination of sambar and rasam.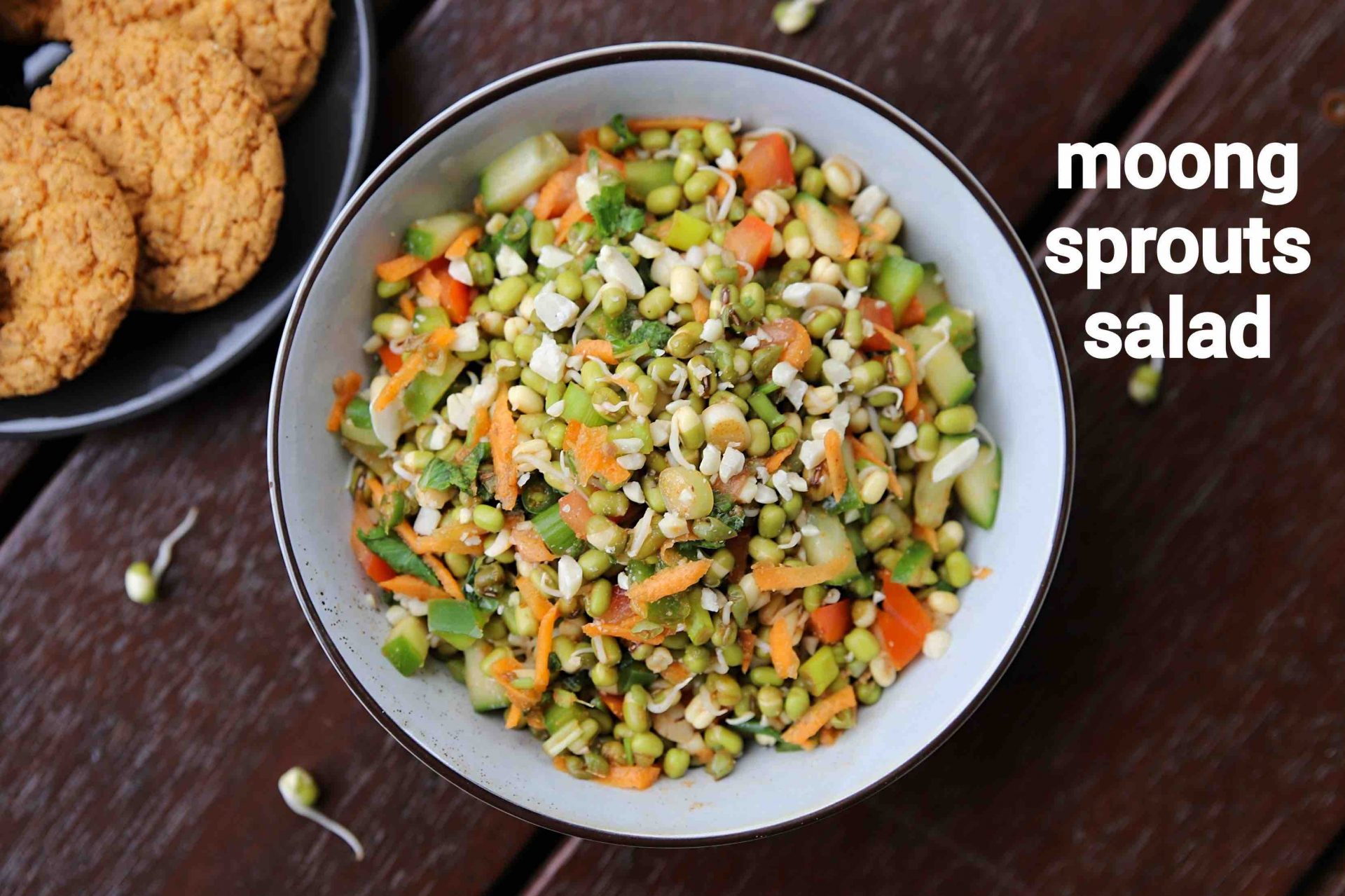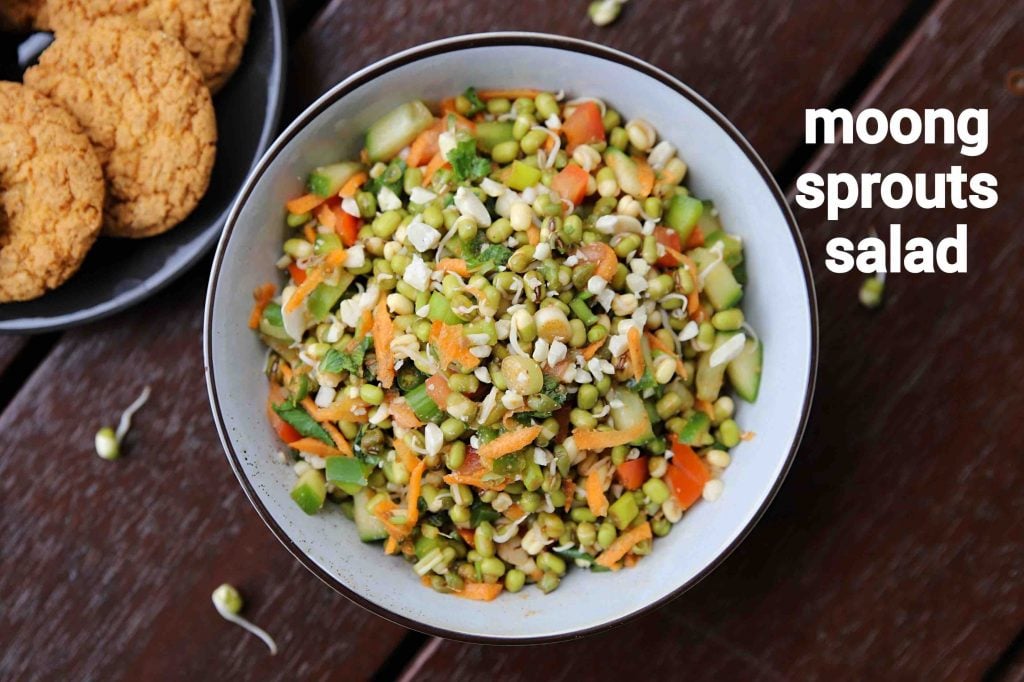 in addition to these, some of the tips, suggestions and variations to a healthy moong bean sprout salad recipe. firstly, in this recipe, i have used a homemade moong bean sprouts and it took me around 2-3 days to sprout mung. having said that to cut down the sprout time, you should be able to use the store-bought sprouts. secondly, you can use the same recipe and use any sprouts with the same combination. i personally recommend you to use moth beans, green peas as an alternative. lastly, the salad can be easily extended by adding or topping other veggies to this recipe. as a matter of fact, you can add finely chopped carrot, beans, beetroot, cabbage and any fresh leafy vegetable.
finally, i request you to check my other detailed salad recipes collection with this post of moong bean sprout salad recipe. it mainly includes recipes like moong sprouts curry, sprouts curry, soya keema, soya chunks kurma, carrot beans poriyal, soya chunks curry, soya chunks fry, mix veg, veg handi, sagu. further, to these, i would like to highlight my other detailed recipes collection like,
sprout salad video recipe:
recipe card for moong bean sprout salad recipe:
how to make sprout salad with step by step photo:
firstly, blanch 1 cup moong sprouts in 3 cup hot water for 5 minutes. you can alternatively boil for 2 minutes.

drain off the water. make sure the moon sprouts are softened a bit yet crunchy.

take the blanched moong sprouts into a large mixing bowl.

add ½ tsp cumin powder, ¼ tsp chilli powder, ½ tsp aamchur and ¼ tsp salt.


mix well making sure the spices are well combined.

further add ½ cucumber, ½ tomato, ½ carrot, 2 tbsp capsicum, 2 tbsp spring onion, 2 tbsp coriander, 2 tbsp mint, 1 chilli and 1 tsp lemon juice.

mix well making sure everything is well combined.


finally, serve moong sprouts salad garnished with 2 tbsp roasted peanuts.

notes:
firstly, you can use sprouts of your choice to make a healthy salad.
also, blanching sprouts helps to soften slightly and yet have a crunchy bite.
additionally, adjust the chilli based on the spice level you can handle.
finally, adding fresh herbs makes sprouts salad healthy and flavourful.