vegetable uttapam recipe | veg uttapam | mixed veggie uttapa with detailed photo and video recipe. a unique and tasty south indian breakfast recipe made with multiple veg toppings. it is an extension to the traditional onion uttapam recipe where the toppings are not just limited to the finely chopped onions. it makes an ideal breakfast combo which would supply the necessary carbs from rice batter and fibres from mixed veggie toppings.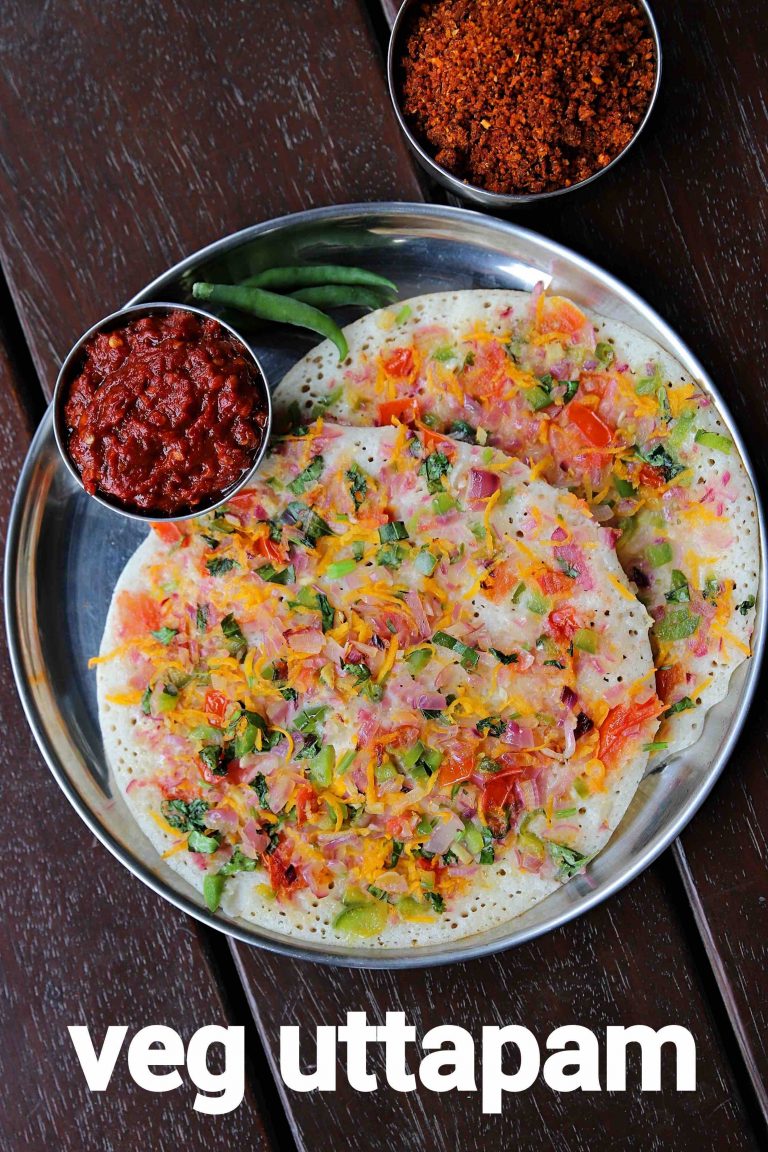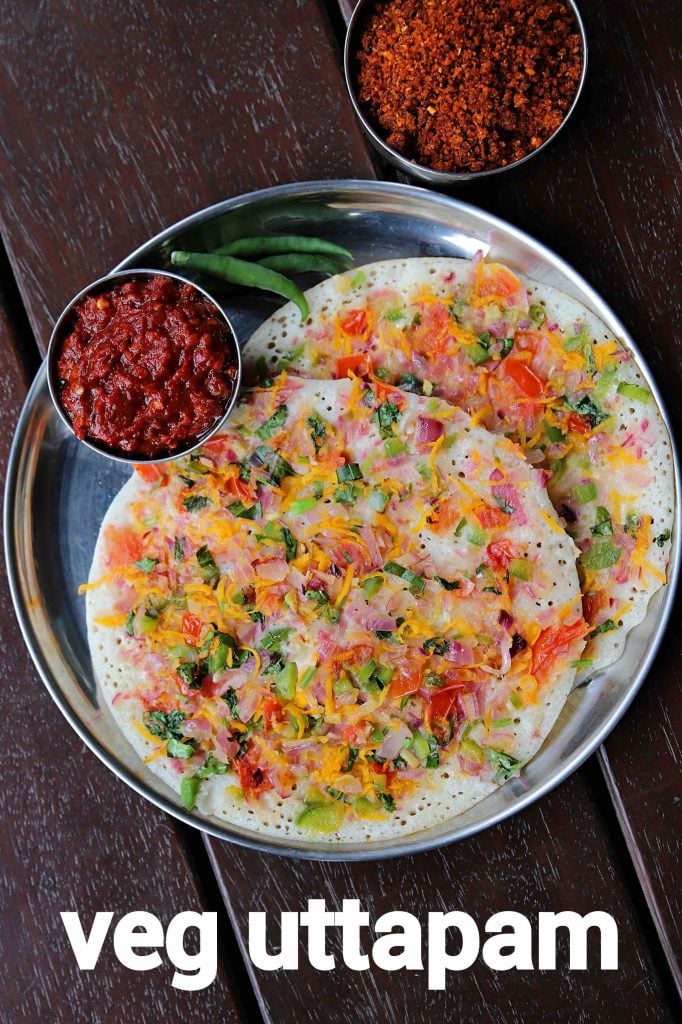 vegetable uttapam recipe | veg uttapam | mixed veggie uttapa with step by step photo and video recipe. dosa recipes are very common across india and are made in a different capacity with a different texture. generally, it comes as a thin or a thick white-coloured crepe without any extra topping to it. yet there are other variations like uttapam where finely chopped veggies are added at the top and mixed veggie uttapa is one such variation.
i am a huge fan of crisp dosa and i generally prefer a crisp and roasted masala dosa for my breakfast. yet i end up making different types of dosa with soft and thick dosa variations. and uttapam is one such frequently made dosa options. the main reason to meet my husband's requirement. he likes to have soft and thick dosa, similar to set dosa. apparently he developed this taste, while he was living in bangalore. as a matter of fact, the idea of mixed veggie uttapa, comes from him and he likes to experiment with uttapa toppings. in this, i have experimented with capsicum, carrots, beans but not limited to it. i would recommend using those veggies which can be easily cooked on a dosa pan without much effort.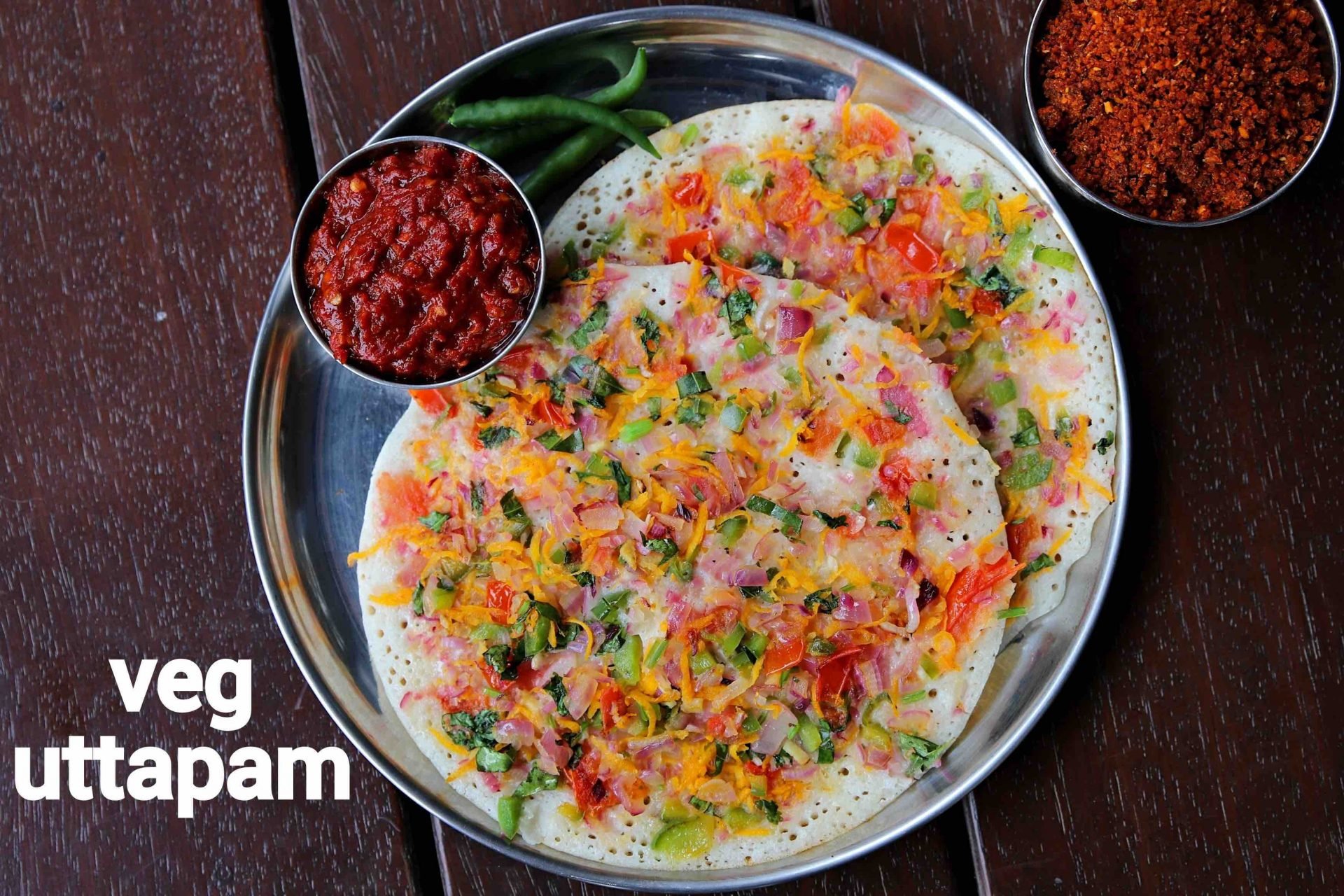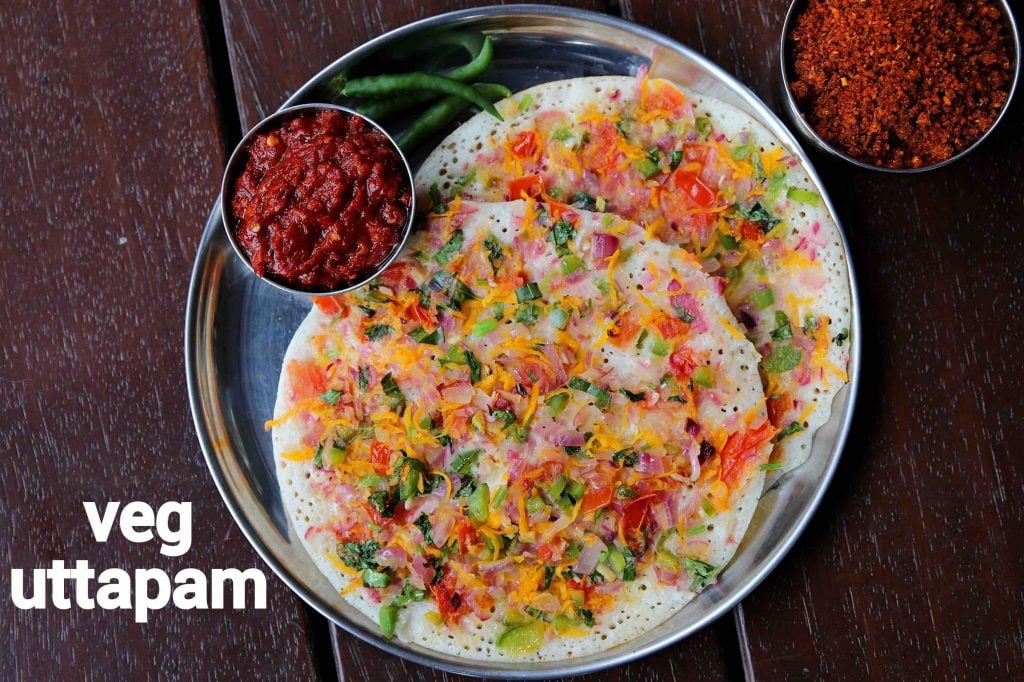 anyway, before i conclude the post, i would like to highlight some tips, suggestions and variation to vegetable uttapam recipe. firstly, the batter is key for this recipe and it has to be coarse and thick compared to the traditional thin dosa batter. otherwise, you may not be able to get the desired thickness and also the topping may not hold. secondly, the vegetable toppings have to be finely chopped so that it does cook properly when added as a topping. also, it would be easy to arrange finely chopped veggies. lastly, the dish tastes great when served warm or served immediately. do not serve leftover or rested one, or try to preheat before serving it.
finally, i request you to check my other dosa recipes collection with this post of vegetable uttapam recipe. it mainly includes recipes collection variation like methi dosa, rava dosa, ghee roast dosa, poha uttapam, set dosa, oats dosa, uttapam, kara dosa, tomato dosa, adai. further to these i would also like to highlight my other detailed recipes collection like,
vegetable uttapam video recipe:
recipe card for vegetable uttapam recipe:
how to make veg uttapam with step by step photo:
firstly, in a large bowl take 2 cup idli rice, ½ cup urad dal and ½ tsp methi.

soak for 5 hours adding water as required.

drain off the water and transfer to the mixi or grinder.

blend to smooth paste in batches adding water as required.


in a bowl take 1 cup poha and rinse well.

blend to smooth paste adding water if required.

mix the rice-urad dal batter and poha paste well.


cover and ferment in a warm place for 8 hours.

after 8 hours, the batter has doubled in size. mix gently without disturbing the air bubbles.

further, add 2 tsp salt and mix well.

prepare the vegetable topping by taking 1 onion, 1 carrot, ½ capsicum and 1 tomato.

also add 1 inch ginger, 1 chilli, few curry leaves, 2 tbsp coriander and ¼ tsp salt.

mix well making sure everything is well combined.

heat the griddle and pour a ladleful of batter. spread out in a circular motion slightly thick than regular masala dosa.

top with mix vegetable mixture uniformly and pat slightly.

also pour 1 tsp oil around the edges.

cover and roast the dosa to a golden brown from the bottom.

flip over and roast both sides.

finally, enjoy mixed vegetable uttapam with chutney.

notes:
firstly, add vegetables of your choice to make uttapam nutritious.
also, if you are lazy to top the toppings, you can alternatively mix with the batter.
additionally, roast the dosa on medium flame else it remains raw from inside.
finally, mixed vegetable uttapam recipe tastes great when served hot.