Krishna Janmashtami How to Celebrate 8 Wyas | Krishna Jayanthi Date & Details – We call him Krishna, Gopala, Mohana, Madhusudhana, Govinda, Murari, Jagannatha, Shyama, Parthasarathi, Damodara, Vaasudeva, and so on. But the peace we get when we say 'Krishna' is eternal. The meaning of Krishna is 'all attractive' or 'dark'. His colour is like a cloud carrying rain, hence he is also called Meghavarna. Krishna is the eighth avatar or incarnation of Lord Vishnu. He manifested due to the request of Mother Earth when she could not bear the burden of increasing evil deeds. Krishna was born at the midnight on the eighth day also called Ashtami of Krishna Paksha (dark fortnight) of the month Bhadrapada (August – September).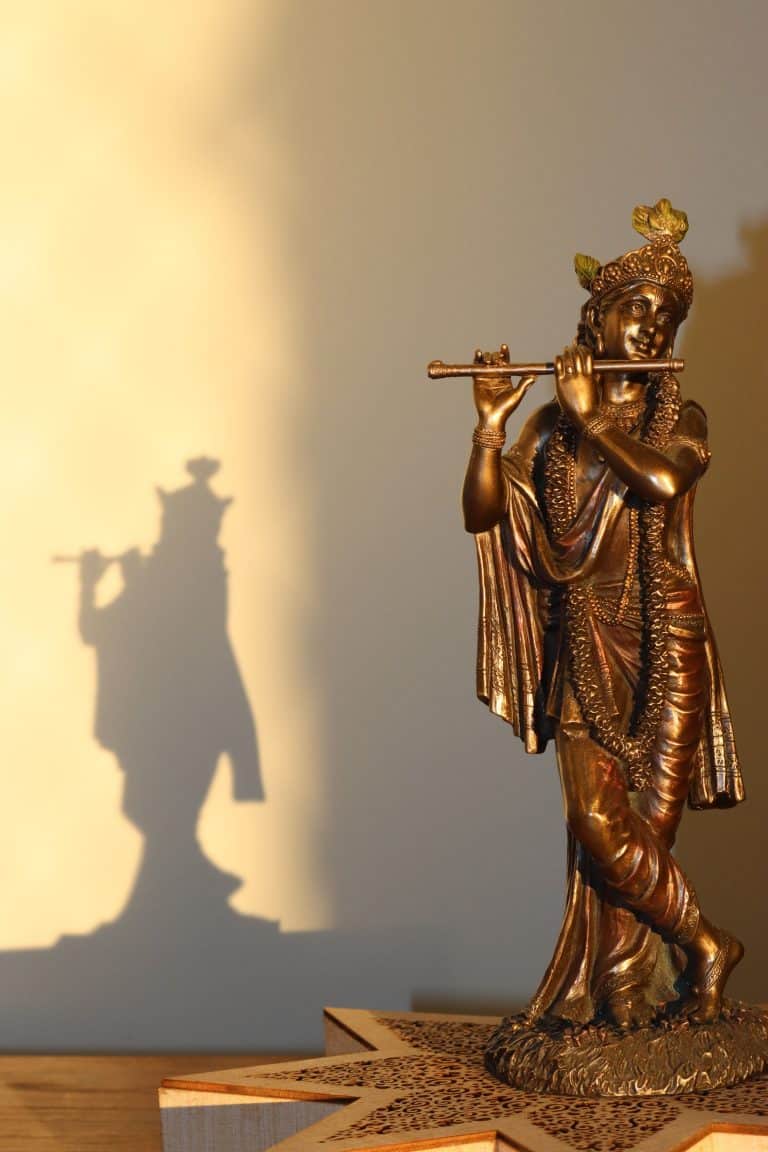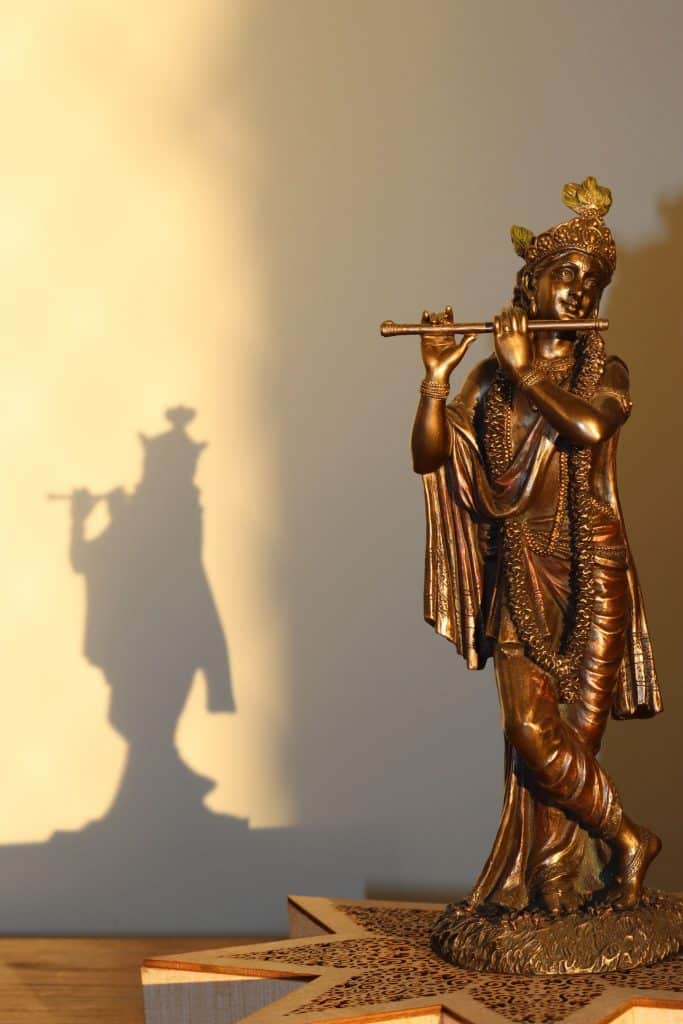 Krishna Janmashtami How to Celebrate | Krishna Jayanthi Date & Details –
According to the astronomical study of constellations described in Puranas, researchers concluded that He was born around 3228 BC, more than 5000 years back. But our beloved Krishna says that 'he was never born.' That means he is eternal and immortal and he manifests himself in different forms or avatars when his devotees need him. He is loved by all due to his completeness. He lets you experience him in every form, both low and high. Whatever the reason is, everyone loves to celebrate the birthday of little Krishna.
This year Krishna Janmashtami is celebrated on 18th August Thursday & ends on 19th August Friday. 'Janmashtami' is derived from the word Ashtami which means eight. It is also called 'Gokulashtami'. On this day Bal Gopal's devotees immerse themselves in celebration with pure devotion and love. Janmashtami is not just a birthday or anniversary of the incarnation. It gives human beings the message of pure love, the need for goodwill, devotion, dedication, and soulful happiness. It symbolizes and celebrates the togetherness of many things like family and friends, man and nature, and finally soul and the divine entity.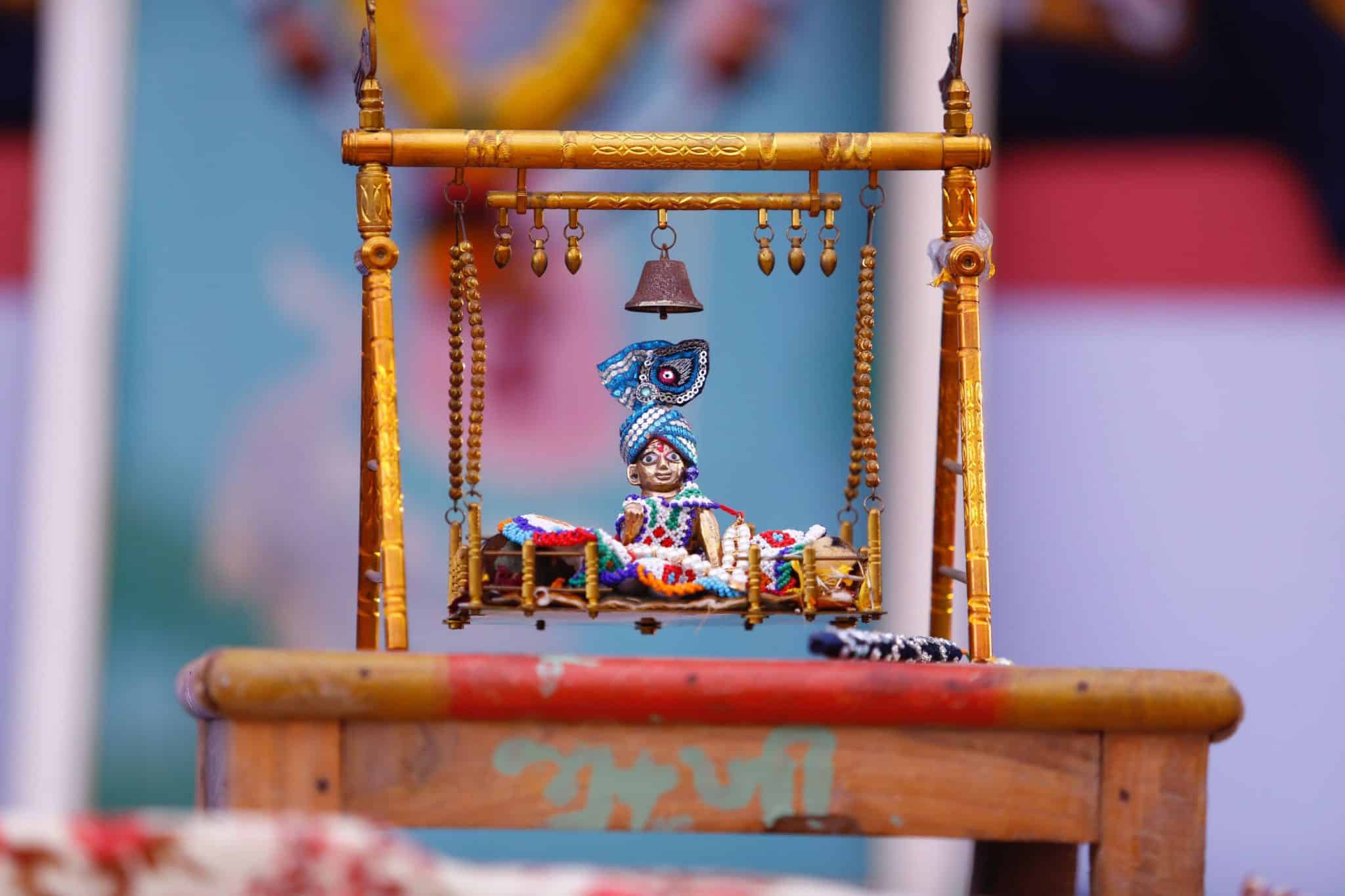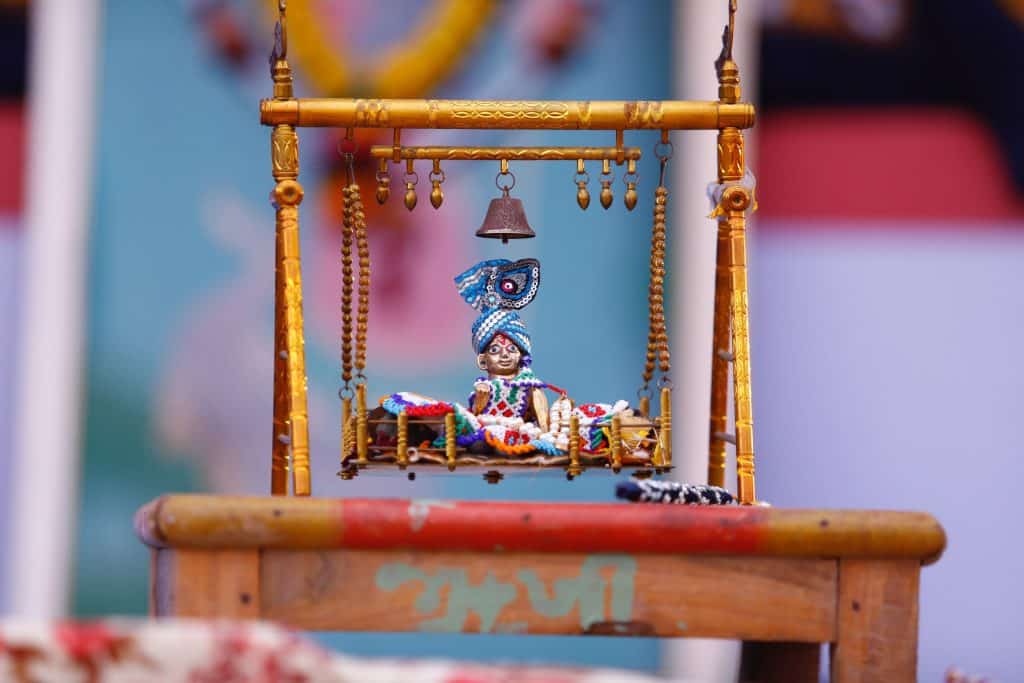 As our country has different cultures and traditions, the Janmashtami also gets different colours for its celebration. But throughout the nation few traditions and practices remain the same, they are bhajans or kirtans, music, dance, decorated jhoolas for Krishna, decorated temples and houses, upavas, jaagaran, Krishna's favourite food, the performance of Ras-Lila and Dahi-handi. Houses are decorated with flowers and rangoli are drawn to invoke positivity. Ladies also draw cute little footprints of baby Krishna, walking towards their house and pooja room. Each ritual that is followed has its importance. Let's sneak a look at the various rituals to be followed.
Finally, before jumping into the actual celebrations and rituals of Krishna Janmashtami, visit my other Festival Recipes Collection with this post, It mainly includes my other recipes like, instant chakli, rava ladoo, aloo murukku, kaju chakli, ulundu murukku, mullu murukku, wheat chakli, rava chakli, moong dal chakli and badam ladoo. Further, do visit my other related recipe categories like,
Video Recipes for Krishna Janmashtami:
Krishna Janmashtami – 8 Ways to Celebrate
Bhajan or kirtan, music, and dance:
Krishna doesn't require us to perform any difficult rituals to please him. He needs our love with a pure heart. He loves to express himself through music and dance and he wants the same from us. He wants us to express our devotion, gratitude, and love towards him with joy. During Janmashtami, devotees sing bhajans in praise of the Lord. It helps them to connect with the almighty. It creates a very energetic yet peaceful environment. People dance and sing while remembering Krishna's childhood days and seeking his blessings. Through such cultural events, people come together and become close to one another. This creates some type of bond between the people and creates happiness, the very reason behind every festival.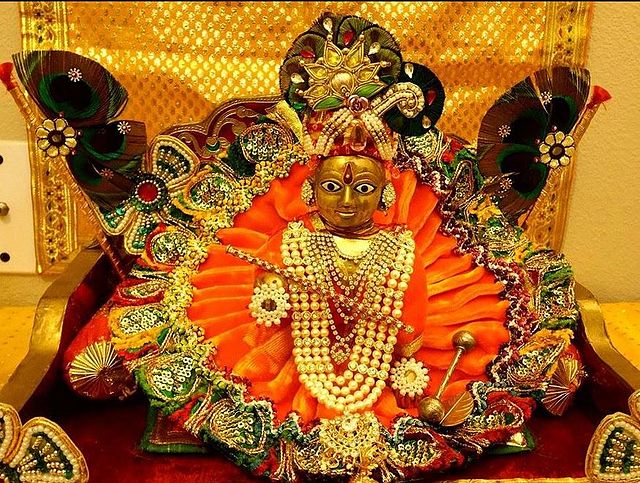 Upavas (fasting):
Fasting is not compulsory in a few places but, is an integral part of several parts of our nation. The reason behind fasting is to drive away laziness from the body and help to concentrate on God. There are two types of fasts, 'nirjal' and 'phalaahaar'. On Janmashtami, people can fast in any of the two ways. In 'nirjal vrat' devotees don't even drink water throughout the vrat period. Another type is where devotees only consume fruits and water for meals. It is called 'phalaahaar' which means food in the form of fruits. Devotees performing upavas engage themselves in chanting shlokas or hymns, singing bhajans, and listening to preachers. This brings them closer to their Lord. They break their fasting at the midnight after performing the puja.
Jagaran (night vigil) during Krishna Jayanti:
Generally, Krishna Janmashtami is two days celebration and the first day marks the beginning with devotees eagerly waiting for their most loved Lord to be born. They wait for him by performing upavas and then jagaran. Krishna was born People chant and sing till midnight. It is believed that Krishna was born at midnight. After midnight they perform puja, break the fasting and celebrate Krishna's birthday. This marks the beginning of the next day's Mahotsav.
Puja and Jhoola (Swing):
Bal Gopal loved to swing. On Janmashtami, people decorate the jhoola in temples or homes and place Krishna in it. After midnight small idol of Bal Gopal is bathed in milk and water, and then he is made to wear a new dress. Then he is made to sit on Joomla and all the members of the family perform aarti or puja. Sometimes jhoola is replaced by the cradle. A Crawling Krishna idol is placed in the cradle and songs remembering their childhood of Krishna are sung. Krishna's idol is decorated with utmost love, care, and devotion. One of the shlokas from "Sri Krishan Karnamrutham" written by Bilva Mangala, defines how Krishna is adorned with jewels and other accessories. Shloka goes like this.
Kasturi tilakam lallata patale, vakshasthale kausthubham|
Nasagre navamouktikam, karatale venum kare kankanam|
Sarvange harichandanam, sulalitham kante cha muktavalim|
Gopastree pariveshtitho, vijayate Gopala choodamani||

Meaning: Salutations to Lord Gopala who is adorned with the marks of Kasturi on his forehead. Kausthubha's jewel rests on his chest. Little pearl ornament on the nose tip and palms of his hands are wound around his flute. His hands are decorated with various bracelets. Sandalwood paste covers his whole body with its fragrance. Beautiful garlands of flowers and pearls are around Krishna's neck. He is surrounded by Gopikas and lets the victory be his, who is shining like a crown gem among his people.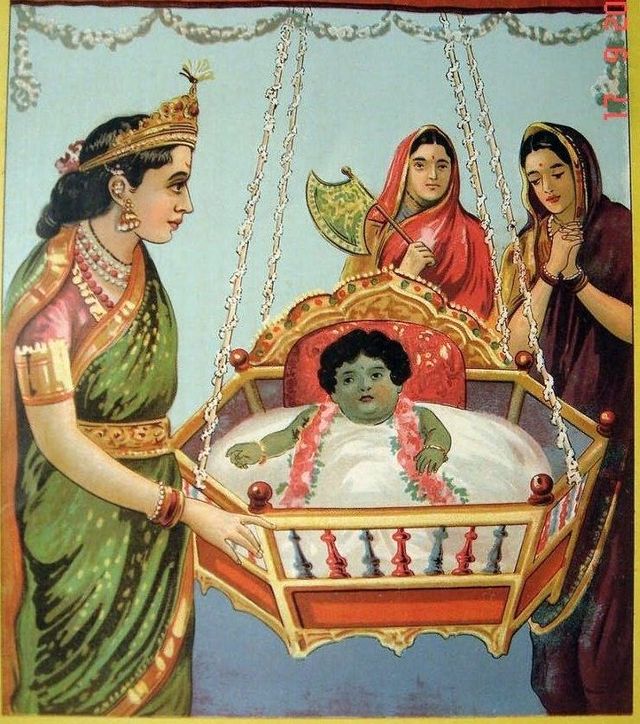 After adorning Krishna, pooja is performed to thank the almighty for blessing them with health and happiness. People perform prayers to the deity and the prasad or bhog is offered at the end of pooja.
Bhog or Prasad for Krishna Janmashtami:
Krishna is a lover of milk and milk products. He used to steal curd, butter, ghee, and milk along with his friends. This gave him the name 'Makhan Chor' or Navaneet Chor'. Because of this reason, the prasad or bhog offered to Krishna must contain these products. There are lots of savories that are offered to Krishna. Few among them are makhana page, dhaniya panjiri, panchamrath, Makhan mishri, rice kheer, butter murukku, peda, shrikhand, gundittu, aralunde, seedai, kadubu-haalu, etc. It may vary from region to region. Some even offer 56 items of sweets and condiments called 'Chappan bhog' to the Lord. The famous Chappan bhog is offered in remembrance of the time when Krishna lifted the Govardhan hill in his little finger, to protect the people of his village from stormy rain caused by Lord Indra.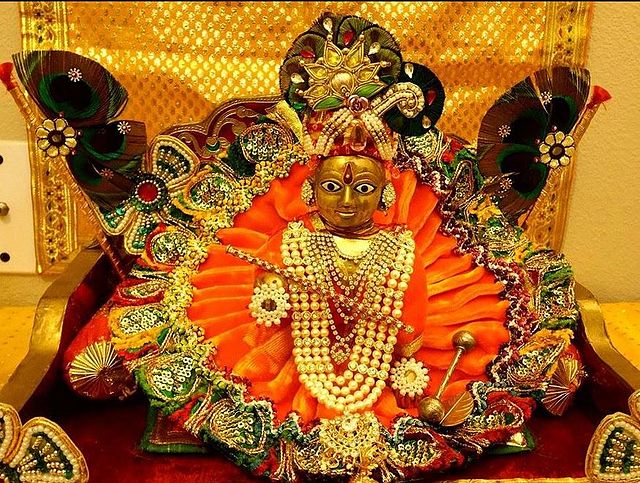 Krishna stood there for 7 days without having food. To thank Krishna for protecting them the people of his village prepared 56 types of food, a combination of eight meals per day multiplied by seven days.  The menu of Chappan bhog includes jalebi, rabdi, halwa, murabba, saag, Dahi, shrikhand, dal, kadi, ghewar, poori, badam milk, tikkis, chutney, dry fruits, khichdi, etc. The food items in the bhog may vary from one region to another. The prasad that is prepared is first offered to Krishna and then it is distributed to all the people present for pooja. People can break their upavas only after offering bhog and having prasad after it.
Mahotsav:
This is the celebration of Krishna's birth and it is the second day of Janmashtami. On this day devotees visit the Krishna temple or Vishnu temple and perform various poojas. Temples are decorated and perform special pooja on that day. They distribute Prasada to all the devotees who visit the temple. Even at home people decorate their houses, offer special prayers, and cook various delicious food. The whole family sits and eats together and celebrates the festival. On this day cultural programs are also conducted by some mandalas. It is to bring people together and spread happiness. In north India, the Janmashtami does not end without Ras-Lila and Dahi-handi.
Ras-Lila:
Ras means 'aesthetics' or 'Devine pleasure' and Lila means 'magic' or 'play'. Ras-Lila is performed in remembrance of his childhood. Krishna performed his Maha Raas at the age of six. When Krishna was playing the flute, all the Gopis used to come to Krishna and they used to dance in complete submission to the Devine power. Gopis are said to be Krishna's eternal devotees or manifestations of his internal spiritual potency. Hence in some regions along with Krishna Gopis are also worshipped. There was a total of 108 Gopis including Radha in Vrindavan and among them, 8 were most close to Krishna and Radha.
Ras-Lila has taken a prominent place in Indian classical and folk-dance forms. During Janmashtami, it is performed in most temples and other places. It is performed by trained dancers. It is performed on the day of Mahotsav.
Dahi-handi:
Krishan is also called Makhan Chor or Navneet Chor because he used to steal curd, buttermilk, butter, ghee, and milk from neighbouring houses. When Yashoda was fed up with Krishna's stealing habit of butter and curd she and other Gopis decided to hang the pots of curd, butter, and milk from the ceiling. But our little Krishna was so mischievous that he used to team up with his friends and form a human pyramid to reach the hung curd. Then they used to remove or break the pot and shared butter among themselves.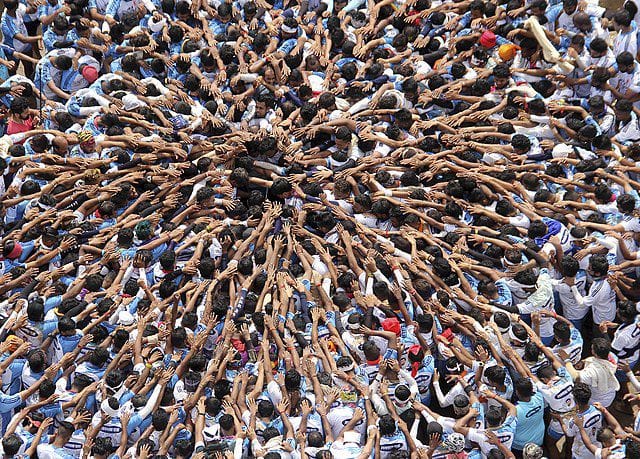 To remember these cute mischiefs of Lord Dahi-handi is organized on the second day of the Krishna Janmashtami. Here dahi means curd and handi means pot. It's hung around 20 to 30 feet in height and pots are filled with curd, butter, sweets and nuts, coloured water, flowers, etc. But most of the time it's filled with any one of the milk products. Young boys who participate in this are called Govinda. They form a human pyramid and reach the handi and break it. Competitions are also held in this category. The main objective behind this is to develop brotherhood, coordination, and strength among young people.
Ayam nijah paro veti ganana laghuchetasam|
Udaracharitanam tu Vasudhaiva Kutumbakam||
Meaning: It says small-minded people say this is mine and that is his. But only the wise believe that the entire world is a family.
This shloka appears in Maha Upanishad. It gives a powerful message to humanity. For Krishna, each and every being is dear to him. He wants only pure love and devotion from his devotees. He treats the whole world as his family, and the whole world reciprocates his love equally. We can see that not only in India but even in other countries Krishna is being worshipped. He is not bound to one nation and region. He is everywhere. As proof, we can see the Janmashtami celebration in many countries with the same enthusiasm and devotion as in India. Countries like Nepal, Bangladesh, Fiji, Pakistan, Mauritius, the US, the UK, Guyana, Trinidad, Singapore, Jamaica, New Zealand, Canada, Malaysia, etc. celebrate Janmashtami with devotion and love. In the USA Janmashtami is celebrated in the same way as in India. They blow conches at midnight to signify the birth of Krishna, visit a nearby temple, and arrange many cultural programs. Famous celebration places are New York, Orlando, California, and Massachusetts.
In Canada, especially in Toronto Janmashtami is celebrated with passion. People meet and greet each other on an auspicious day. Richmond Hill Temple organizes various cultural programs and sees that the maximum number of Indian citizens attend these programs.
In France, a celebration starts even before the day of the festival. Markets of Paris and France buzz with decorative items. Gangajal (Holy water of river Ganga) is imported from India for the holy bath for Krishna on the day of Janmashtami.
Wherever there is a population of Hindu people, they celebrate Janmashtami with the same devotion and enthusiasm as in India. It shows the love and devotion towards Lord Krishna among his devotees.
Krishna Janmashtami Recipes
Krishna is always surrounded by cows and is called Gopala. He calls himself a wish-fulfilling cow, which means he is there to fulfil the wish of his devotees who pray with a pure heart. As a little boy, Krishna spent most of his time in nature, especially with cows. And also, his favourite foods included butter, curd, milk, buttermilk, ghee, and other savouries made of milk. So, on the day of Janmashtami, most of the prasad or bhog offered to Krishna is made of milk products. Several other dishes are offered to him which may vary from one region to another.